Kyrgyzstan is considered as a country that is well boasted with natural beauty and well known for its traditions. It is located in central Asia and most of the areas of the country are mountainous. It shares its border with many countries. The country is having a very deep culture and that attracts tourists from all over the world. It is having a mix type of climatic condition throughout the year. You can easily find some of the best mountains, lakes and other historical place that will surely make your vacation successful.
Few Of The Best Places To Visit In Kyrgyzstan Are Mentioned Below:
1. Issyk Kul Lake
This lake is well famous due to its marvelous look that will take away your mind. It is also considered as the second biggest type of alpine lake. Don't mistake it as an ocean due to its huge size. The stunning look of the lake along with the places for trekking and hiking has made the lake very popular in Kyrgyzstan.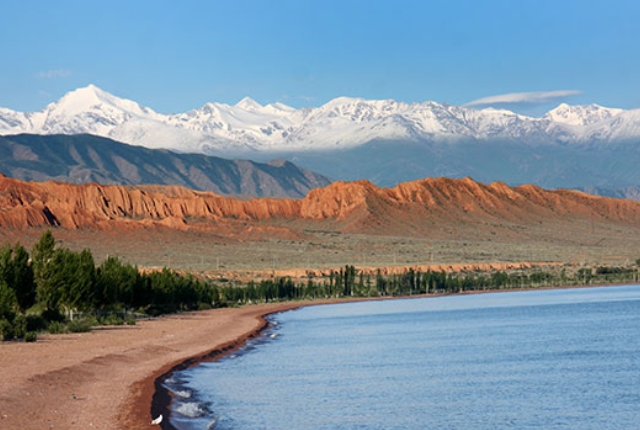 2. Mt. Sulaiman Too
This mountain is very famous in Kyrgyzstan and do not miss it any cost during your visit to this country. It has become the major attraction for many Muslims. This sacred destination also provides many historic monuments, petroglyphs, two mosques and many more things that you need to discover during your visit.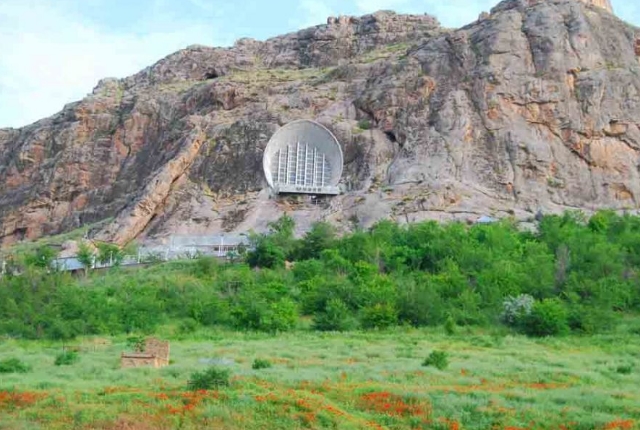 3. Ala Too Square
Ala Too Square is a very popular kind of attraction present in Kyrgyzstan and is exactly located in Bishkek. The tall statues along with best kind of attractive parks form the major sites of attraction for visitors. This place is specially used for special kinds of celebrations as well as events. Do not miss out this location and mark it during your Kyrgyzstan visit.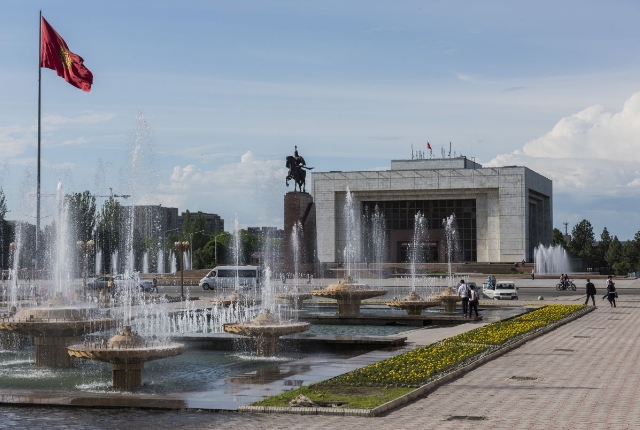 4. Sary Chelek Reserve
There are many beautiful places to visit in Kyrgyzstan and the Sary Chelek Reserve is one of those. The natural reserve provides the charm to the visitors and also provides a clear picture of the natural sceneries. The backwoods can become the major attraction. You can easily point out rare kinds of species in this natural reserve.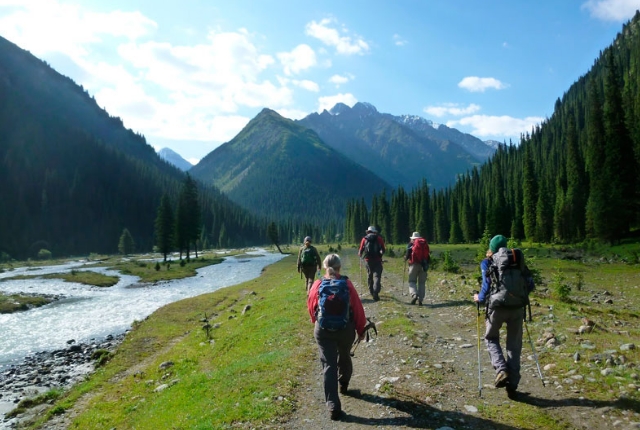 5. Manas
This place is kept in the name of the hero who united the various tribes of the Kyrgyzstan to fight against one army. The amazing complex of the Kyrgyzstan will help you recall of the old hero of those old days. The museum present in this place provides the glance of the old hero and his heroic deeds in Kyrgyzstan.
6. Lenin Peak
Lenin Peak is having a height of around 7000 meters. All kinds of amateur as well as professional climbers can climb this mountain. All visitors make sure to visit this place and give a free hand to their mountaineering spirit. This is a must go place in Kyrgyzstan as it is always rushed with many visitors.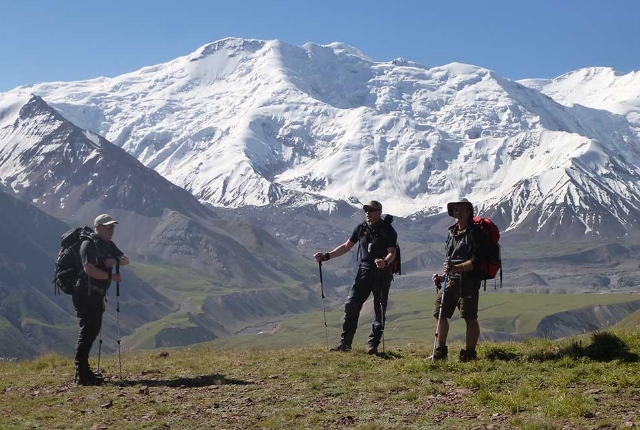 7. Tash Rabat
It is also considered to be one of the most demanded historical locations in Kyrgyzstan. This ancient monument is made up of around 31 chambers that was once place for merchants and travelers. The dome shape of the chambers is the best thing to be seen. The nearby areas of these chambers are known for hiking and trekking.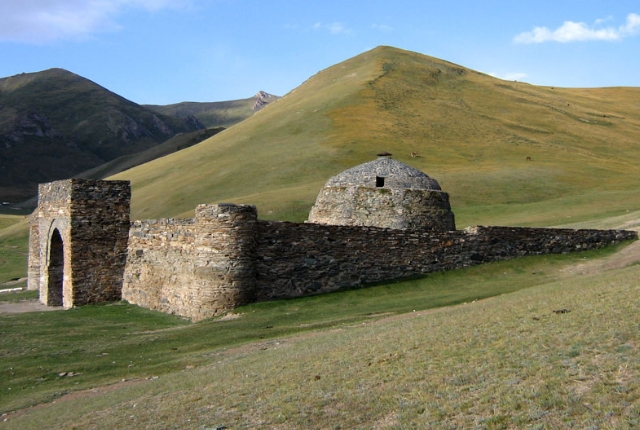 8. Ala Archa Gorge
This is a worth visiting place that is located in Kyrgyzstan. It is a very interesting place and you can horses, sheep and cattle grazing all over the areas. It will help to get the natural feeling of sleeping in the lap of the nature. The mountainside areas along with clean pistachio trees will make the trip successful.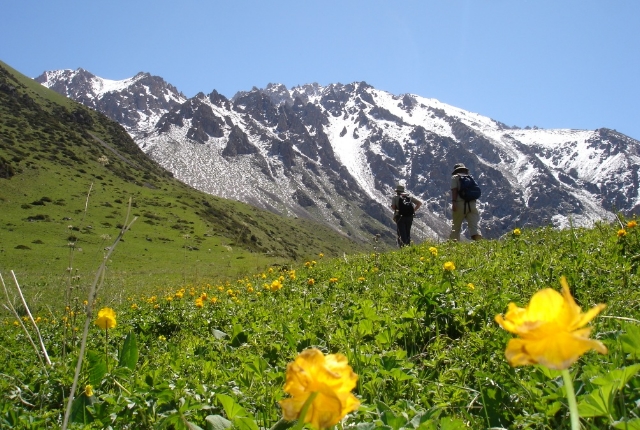 9. Russian Orthodox Cathedral
It is a definite worth visit that should not be missed at any cost. The beautiful church is provided with wooden finishing and has become the topmost visitors place in Kyrgyzstan. It is located in Karakol. The lovely garden that surrounds the churn is yet another major attraction of the church that attracts many tourists all round the year.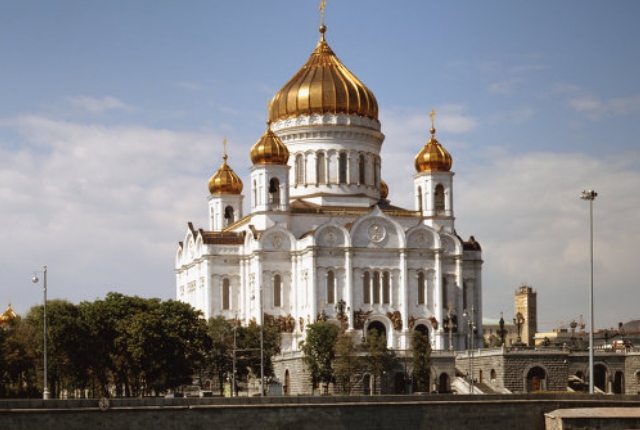 10. Seven Bull Rocks
This particular destination of the Kyrgyzstan is well surrounded with natural scenery and many mountains all around. The streams that are flowing through the mountain will surely make your day successful. The night sky is free from pollution and it is nice to sleep under the sky during night time.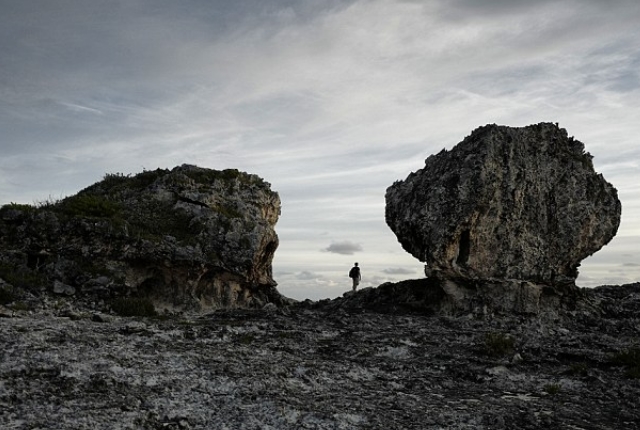 11. Karakol Ski Base
It is considered as the best kind of ski resort in Kyrgyzstan. It is best for the skiers and you can visit this location at any point of time. You can visit this place during winter season to get glance of snow.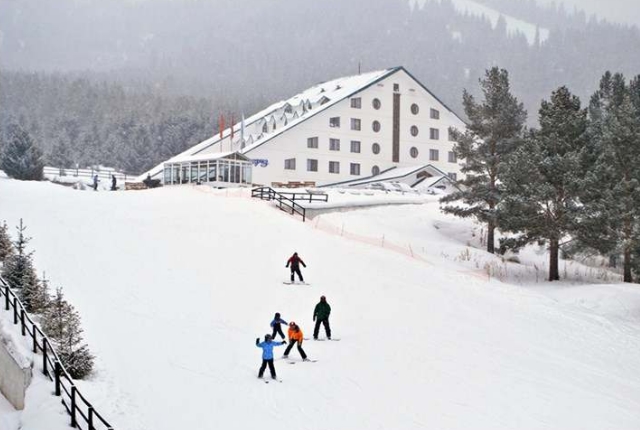 12. Canyon Fairy Tale
You are sure going to get amazed by the sheer beauty of Canyon Fairy tale attraction. It provides a nice kind of experience for climbing the mountain of various ranges. It is considered as one of the major places that should not be missed during visit to Kyrgyzstan.