Spain tops the list of summer travel destinations for the beautiful beaches, top-notch museums, historic places, coastal areas, stunning landscapes and more. But wait, what about the popular Spanish villages? The villages in Spain are so charming and peaceful and make a perfect summer escape getaway. In no specific order, some of the most stunning villages of Spain have been listed below.
Destinations In Spain:
1. Frigiliana
Located near Nerja, Frigiliana is the most scenic villages on the Costa del Sol region. The views of the thoroughly white washed houses against the clear blue sky are magnificent. The colorful flowers such as geranium, violets, lavender, bougainvillea, etc add more beauty and color to the wonderful scene.  Wandering in the cobbled streets, watching the coast below and taking some glimpses of the adjoining countryside will make you feel there cannot be a more beautiful village on earth. The whole atmosphere is extraordinary.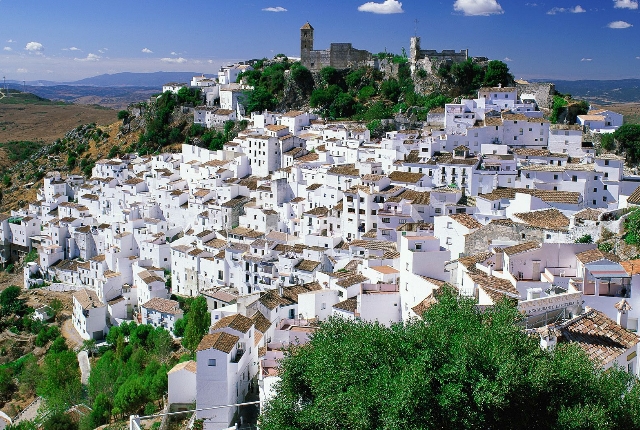 2. Besalu
Besalu is a fantastic medieval village. The highlight of the village is the 12th century Romanesque bridge. The minute you step into the village, you would feel you have stepped into history. The guided walk through Besalu will help you explore the entire village and see the stunning Jewish quarter, Jewish ritual bath, etc. If you hike up to the top of Santa Maria, you will see the most spectacular views of the town. Do not miss visiting the river bank and village café.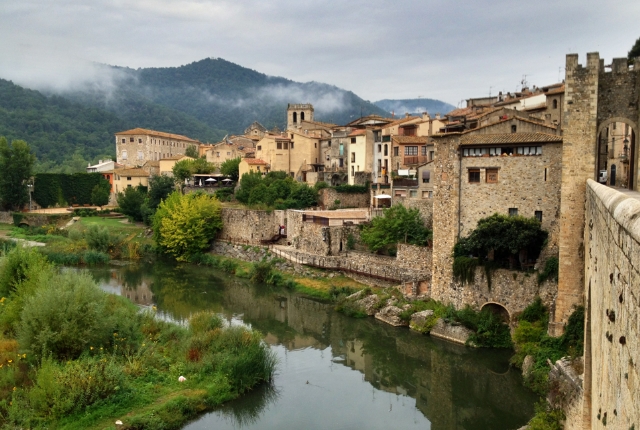 3. Pedraza
The walled historic al village is just an hour's drive away from Madrid. The castle, fortress, large houses, and museums are some of the attractions in the village. The Candlelight Concerts held in Pedraza during summer is so enthralling. The local food gets a special mention, especially the wood-fire oven roasted food should never be missed.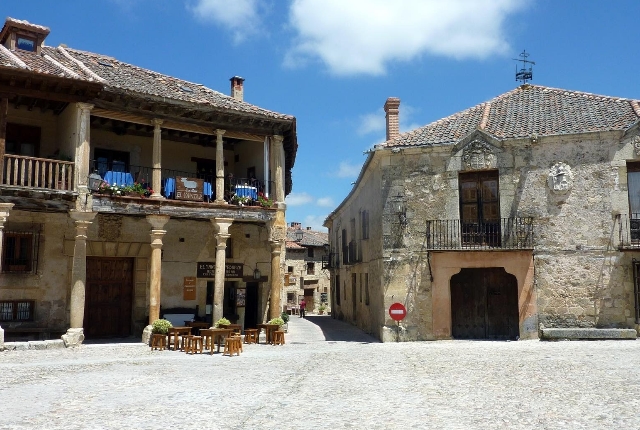 4. Casares
The white village is a historical artistic site. The birthplace of Blas Infante is a pleasant place to take a stroll. The fortress, castle, ruined church, natural environment, golf courses are all so beautiful. A walk to the river and trek to the hill top are very popular in the village. A visit to this beautiful place will make you realize why it has been called the postcard-perfect village.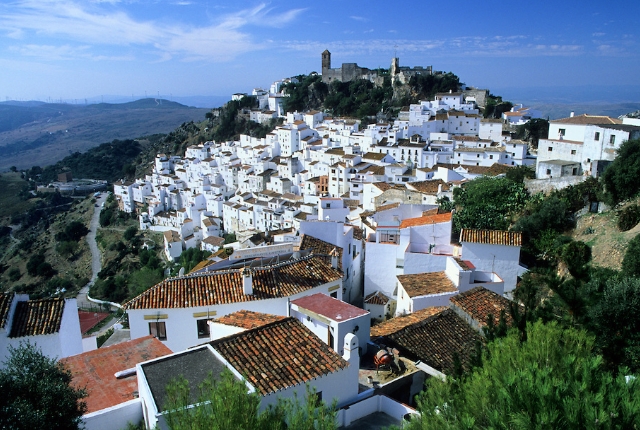 5. Banyalbufar
Situated on a steep hillside that slopes down to the sea, the Banyalbufar village is known for the natural sceneries it offers. Thousands of visitors  come here every year simply to enjoy the natural views of the sunset, blue waters, Cala Banyalbufar cove, stone walled terraces used for farming, etc. Explore the hiking trails, the rambling streets and sip a cup of Malvasia wine.