Wyoming is a mountainous heaven situated in the western region of the United States of America. This state is known for its natural and splendidly beautiful locales along with breathtakingly spectacular views. It is the perfect location for a family vacation when you want to be with your loved ones surrounded by nature and ethereal beauty.
1. The Lodge at Jackson Hole
With a view of those majestic mountains, this resort is very well received by the tourists of this beautiful state. The rustic shades of the lodge form it's very signature style. Add to that the highest standards of cleanliness maintained by a sincere staff, this is one of the best places to spend your break at.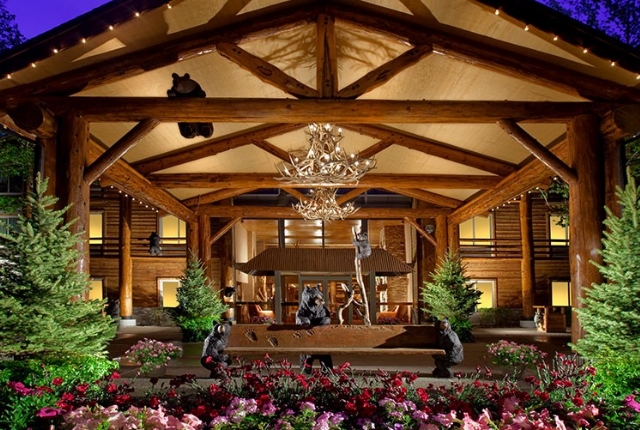 2. Little America Hotel And Resort
Savvy, sophisticated and modern. Three words that describe this place the best. The ever extending sapphire swimming pools on this property will lure you in and make you stay for the longest of time. Sophistication in the middle of nature has its own advantages.
With just a wall as the barrier between the majestic nature and man-made luxury, the choice at all times lies with you.
Either way, you are going to have the best time with your family in this wonderful place. It is like getting to experience the best of both worlds. Which can only be described in one word: perfection.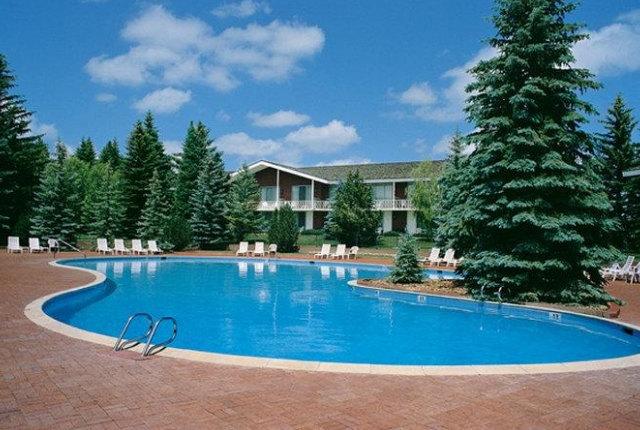 3. Spring Creek Ranch
As the name suggests, it is a ranch. A beautiful, beautiful ranch surrounded by lakes and trees and wonderful blue skies. The old school way of fire places still dominates this place and the tourists who have spent time at this ranch swear by the amazing service provided by the management. It is spacious, full of amenities and they have their own excursion plans which are flexible enough to include your own plans, if you have any.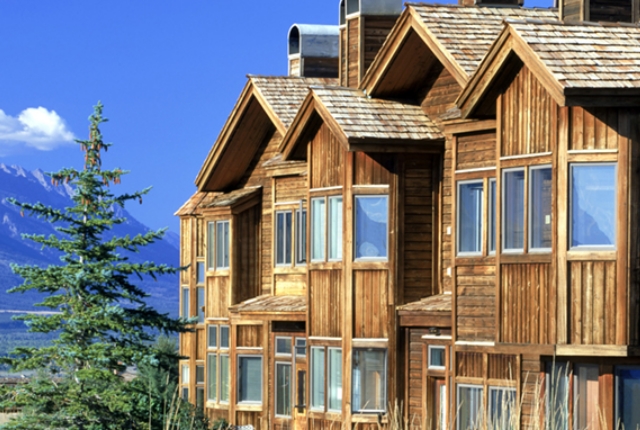 4. Wyoming Inn of Jacksonhole
If you are looking for adventure, then this is the place to be. Skiing and sightseeing are at the helm of activities available for the tourists at this place.
If you are out with your family and have different needs for different age groups of people then this place will satisfy all your requirements for sure.
Whether it is the kids wanting adventure or the elders wanting some peace and quiet, Wyoming Inn has it all. Step outside and ski your way into the mountains or choose to stay inside and enjoy a nice cup of hot tea, the choice is all yours.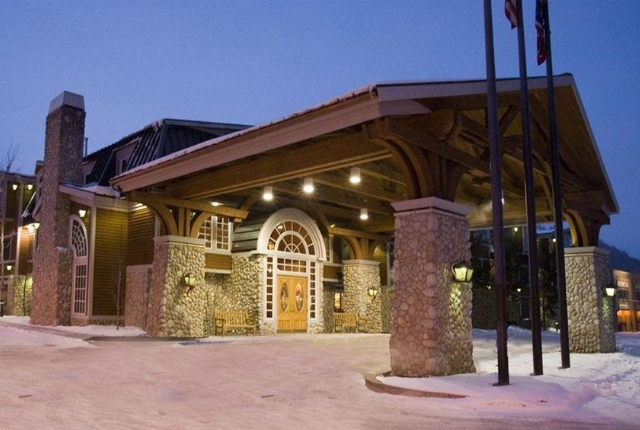 5. Cowboy Village Resort
Well the name is enough to invoke loads of excitement. A cowboy themed adventure with your entire family that will make place in your memories forever.
A very big plus of this place is that you can bring your pets here.
Isn't that amazing? A complete family place in a true sense. The rooms are huge, the service wonderful and the prices, affordable. Indeed an all in one get away.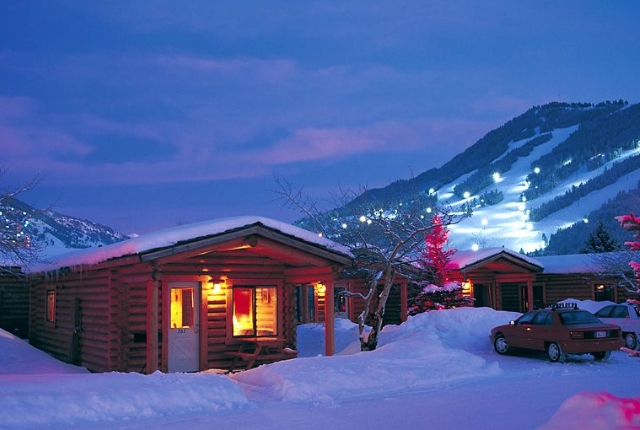 6. Snake River Lodge And Spa
Located in the midst of the slopes, this is the perfect place to completely unravel your skiing abilities.
Free appetizers and coffee are totally on the house.
Spacious suites for your entire family plus breathtaking views of the mountains from far far away. This is what a perfect getaway is made up of. The previous customers swear by how friendly and helpful the staff is. It's a complete package.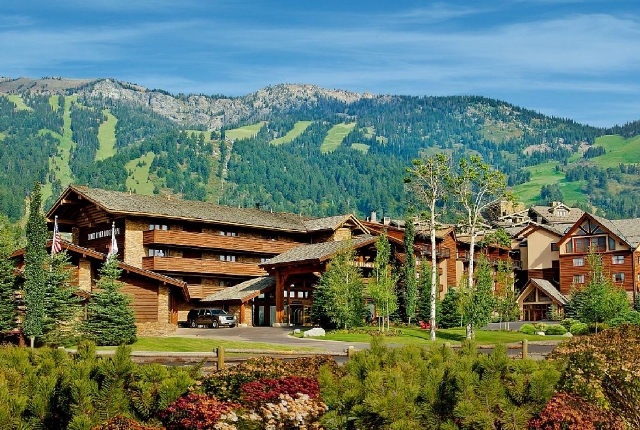 7. The Wort Hotel
If you are looking for top notch customer service to cater to the needs of your entire family, then this is the place to be. Located in downtown Jackson hole, this hotel is every bit sophisticated as it is beautiful.
Elegant room décor and wonderful ambience are the two pillars that this hotel stands on.
And once you step out, the mountains are ready to greet you and invite you to your next memorable adventure. The Wort Hotel is a must visit place if you are in Wyoming without a doubt.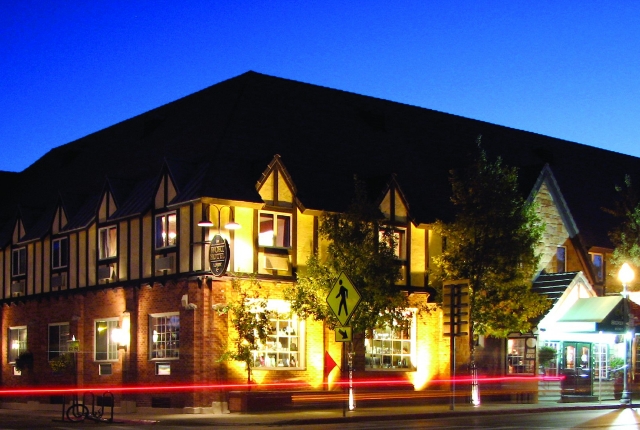 8. Elk Country Inn
This cozy little quaint inn has everything you need packed inside its warm and rustic walls. Here too, you can travel with a dog. Or any other pet of your liking for that matter. A true family getaway. Why should the dog miss all the fun?
The views are truly spectacular with miles of snow and peaks of mountains right outside your window.
And inside, lies the warmth of the fireplace and the company of your family. This is the perfect holiday.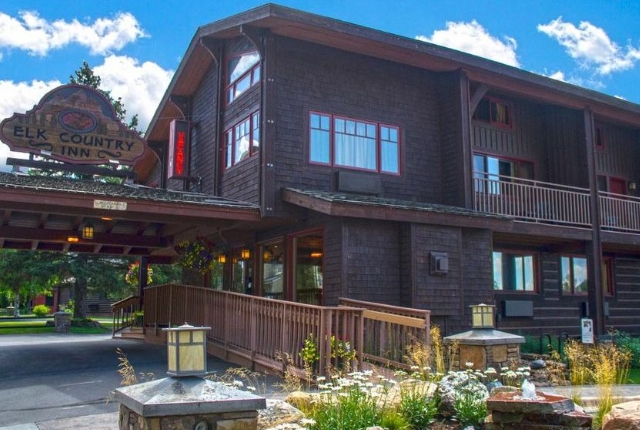 The above mentioned hotels are surely going to create some beautiful memories of your holidays. These hotels are full of amenities, its just a matter of how much money you want to spend.