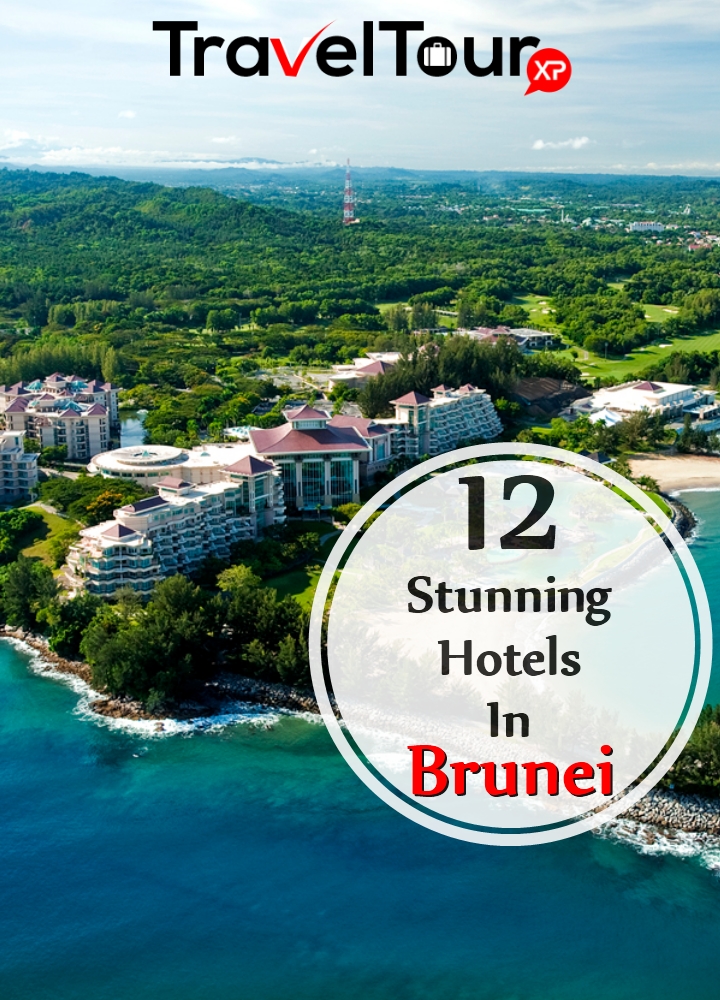 Brunei is a nation known for royalty and its wealth of natural gas and oil, but it is also a great place to enjoy a leisurely vacation. The country displays a rich cultural heritage which is unique in itself. The hotels in Brunei are as extravagant as the nation itself.
Here Is Our List Of 12 Best Hotels To Unwind And Indulge In Some Royalty:
1. The Empire Hotel And Country Club
The Empire is a great choice if you are looking to splurge and it will definitely not disappoint you. The hotel offers various rooms depending on your requirements – The Ocean view rooms come with a breathtaking view of the ocean and a grand suite while the ambassador & Empress suites come with private balconies, Jacuzzis, and the works. They also have the Emperor suites, which have been voted as " the world's leading presidential suite". These suites have private elevators as well as a private swimming pool and your very own private movie theater! The hotel also boasts of a great golf course that has been voted the best in South Asia.
Visit The Empire Hotel And Country Club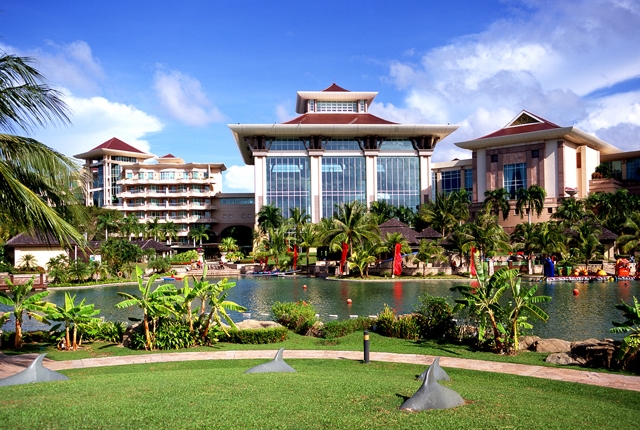 2. Radisson Blu Hotel
Situated at a short distance from the airport, this premium hotel is a great option for travelers. Choose a room to suit your taste from their accommodation of 142 rooms, equipped with contemporary, chic furnishing. Enjoy views of the beautiful city from the comfort of your rooms. They also have premier suites, that come with a separate dining area equipped with a projector and pull-down screen. It is also a good choice for business travelers with wi-fi, writing desks, business boardrooms etc.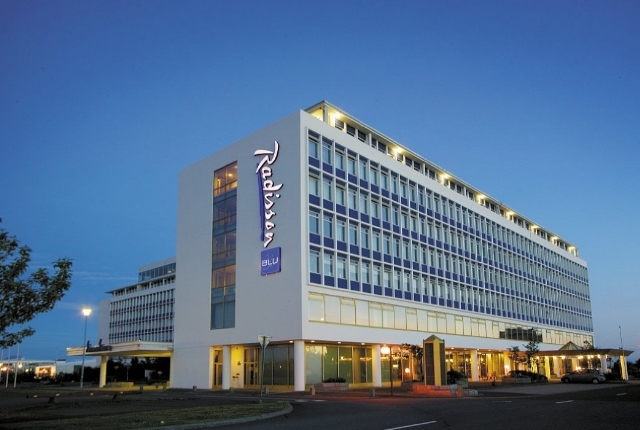 3. Badi'ah Hotel
This popular hotel comes with beautifully furnished rooms equipped with wireless internet, mini-bar, and other amenities. The hotel features business meeting rooms as well as a huge swimming pool and two restaurants with a variety of cuisine to satisfy your taste buds. Located within a short distance of the airport and other major attractions of Brunei, Badi'ah is a worthy option for travelers of all kinds.
4. Brunei Hotel
This well known classy hotel located in downtown Bandar Seri Begawan comes with a choice of accommodations to choose from. The hotel also has a cafe that specializes in Asian and continental cuisines. With free internet access and other amenities, this hotel is a great option, If you are looking for some luxury while on holiday.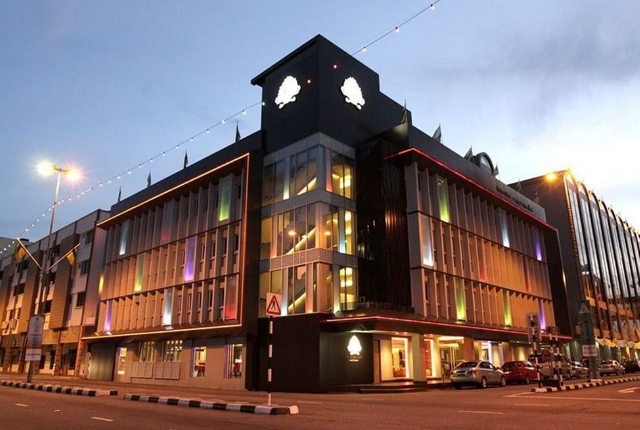 5. Orchid Garden Hotel
Orchid Garden hotel is the perfect getaway for solo and family travelers alike. From simple, elegant rooms to luxurious suites, they have them all on offer for you. Dining options are good too, with a chic cafe and a dedicated Chinese restaurant. The hotel also offers complementary shuttle services to various important points in the city. For the fitness conscious traveler, there is also a spa and a fitness center to rejuvenate and rewind while you are in this beautiful city.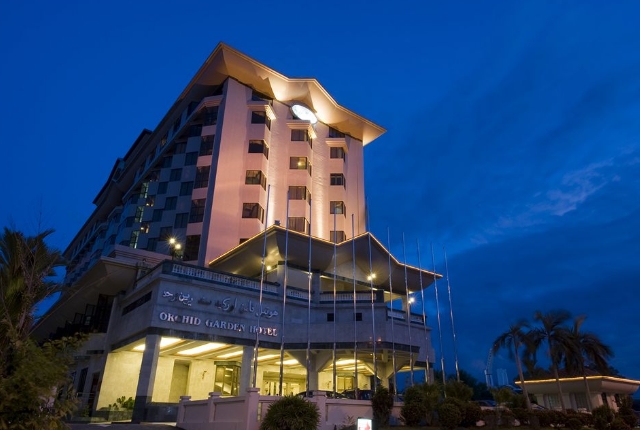 6. Ulu Ulu National Park Resort
This is the best escapade from the hustle bustle of urban life and to lose yourself in the serene atmosphere that surrounds ones senses at this resort. The resort offers comfortable rooms with spectacular views of the surrounding greenery of the national park. Coming to dining options, the resort mostly emphasizes on healthy, wholesome food choices. With a range of outdoor adventure activities on offer, this place is sure to be a hit with those who love some adventure in the lap of mother nature.
Visit Ulu Ulu National Park Resort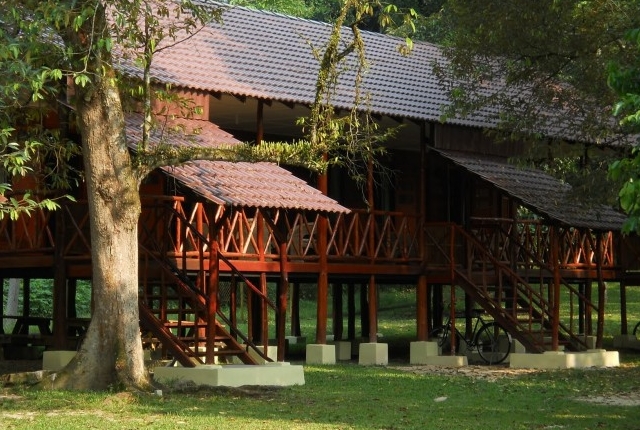 7. Sheraton Utama
Indulge in the finesse of world class facilities of this premium hotel while you take-in the cultural heritage of Brunei. Located in the vicinity of several tourist spots, Sheraton Utama has great accommodation options to choose from. The dining choices are offered by a world class cafe and a restaurant in the hotel. Additionally, the hotel also provides baby care facilities as well as spa and gymming facilities. The top notch amenities and convenience offered by this hotel make it a favorite among vacationers.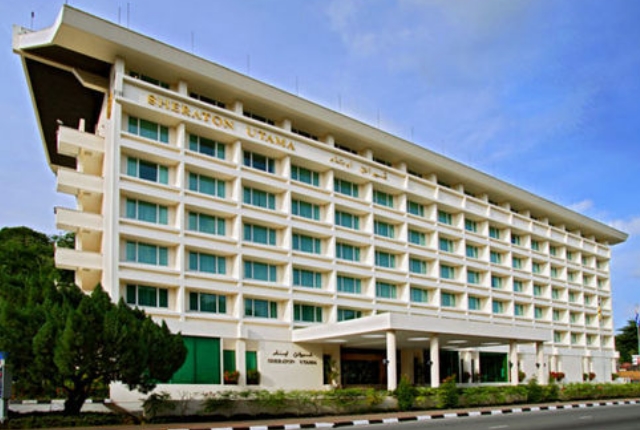 8. The Rizqun International Hotel
Another premium hotel in the heart of Brunei, The Rizqun international hotel comes with all the strappings of a modern accommodation a traveler could ask for. The rooms are equipped with all modern amenities and their premier club rooms are definitely a class apart. Holiday in style at this lavish hotel that provides the guests with mouth watering cuisine, shopping options, pool side relaxation, gym facilities, spacious parking bays, and a lot more.
Visit The Rizqun International Hotel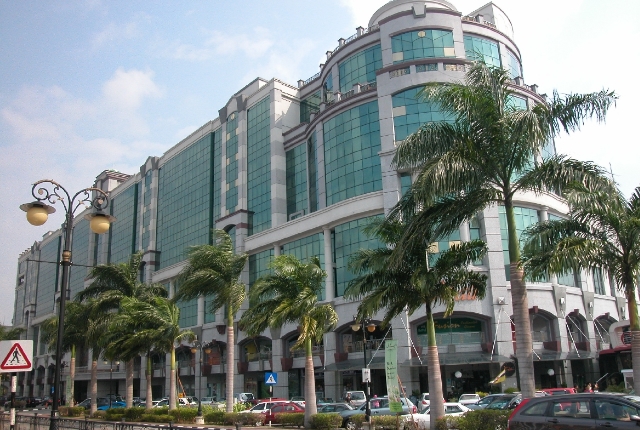 9. The Capital Residence Suites
If you are looking for some private time for yourself and your family in a spacious ambiance, Capital Residence Suites will definitely meet your requirements. Situated away from the main city of Bandar Seri Begawan, this property provides you with spacious, luxurious and impeccably maintained apartments that are ideal for long staying guests. Going around will not be a problem since the hotel provides to and fro transfers from the airport as well as shuttle services to various points in the city.
Visit The Capital Residence Suites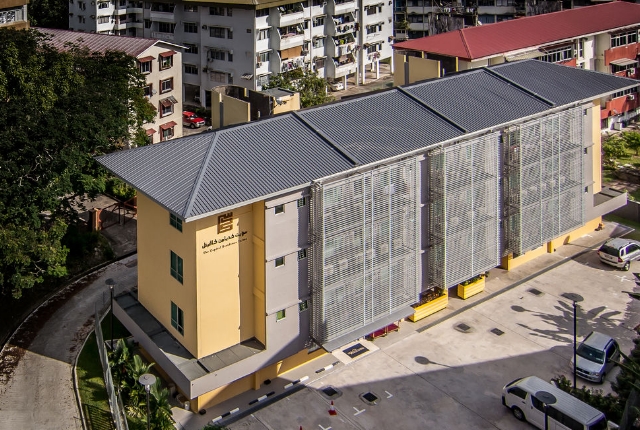 10. The Star Lodge
True to its name, this hotel is definitely a star when it comes to its services offered to the guests. The Star Lodge is located amongst lush greenery and has a swimming pool as well as various dining options in its restaurants that serve you everything from continental to Japanese to local cuisine. Some of the premium attractions in Brunei like its famed golf clubs and the Royal Brunei Polo Club and others are located at a short distance from the hotel. The guests are also provided with great room service, child care facilities, shuttle service and more.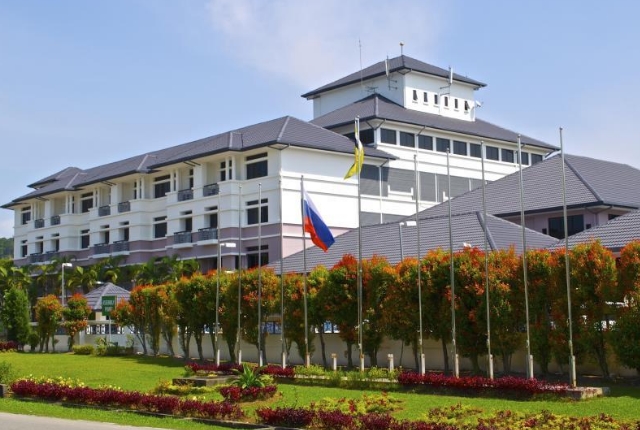 11. Mangrove Paradise Resort
This resort is ideal for those who love to get close to nature while staying in touch with the urban landscapes. Nestled in greenery, the resort provides accommodation in eco-friendly cottages without cutting out on digital comforts like wireless internet access. Their in house restaurant serves up delicious Asian cuisine which can be enjoyed with relaxing views of the river or in the comfort of your room. This resort is definitely worthy of your stay!
Visit Mangrove Paradise Resort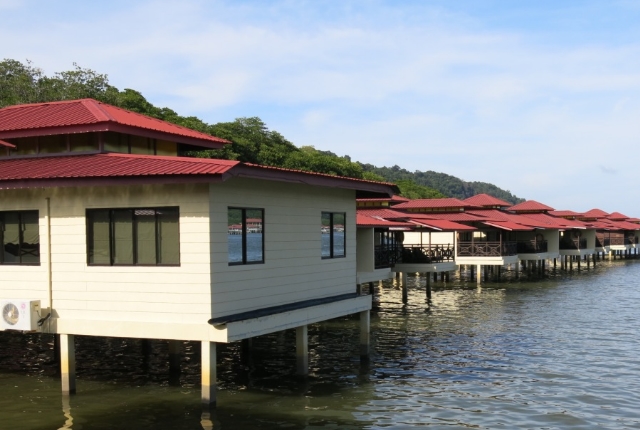 12. The Centrepoint Hotel
Get pampered while in Brunei with a leisurely stay at the Centre Point Hotel. Sophisticated furnishings and amenities are provided in all the rooms while you are treated to an array of mouth-watering dishes in any of their three restaurants and a coffee shop. If you are on a family vacation, spend the day making use of the swimming pool facilities or children's play area or unwind with the jacuzzi and sauna facilities.