Fiji is an archipelago of about 330 islands. These picture perfect isles are located in the South Pacific very close to New Zealand and Australia. The spectacular white beaches and pristine nature makes Fiji one of the most beautiful holiday destinations. For a perfect holiday, you can choose affordable accommodation ranging from 5 star resorts to a private island. The extravagant tropical Fijian resorts that will give you the best holiday experience are listed below.
Tropical Resorts In Fiji:
1. Plantation Island Resort
This is a favorite Fijian resort for families and it is easily accessible too. The wind sand beach and blue lagoon are incredible places where you can spend wonderful time with family, enjoy adventure sports and lighten up your body and mind.
In the coconut club you can catch crabs, go on a treasure hunt, do canoe racing, go snorkeling, windsurfing, fishing, learn how to weave a basket, play beach soccer, and more.
Parents can get a massage on the resort spa and explore the island leaving their children with the babysitting service. A wide range of lodging options to suit your budget and friendly staff will make your holiday most enjoyable.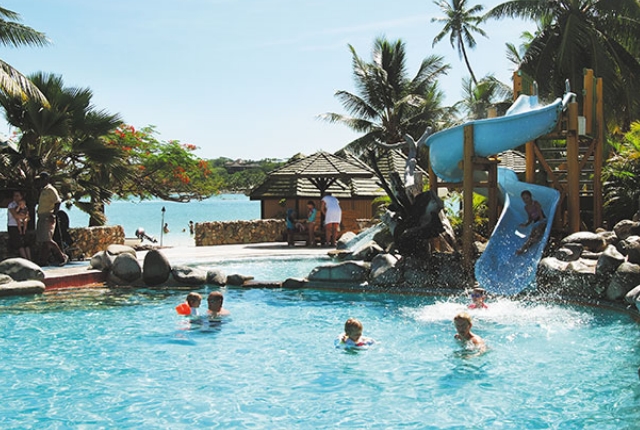 2. Sheraton Fiji Resort
The beach resort located 7 km west off Nadi is a beautiful place to spend holidays. There are six swimming pools, seven restaurants, kids club, spa, gold course, exciting water sports, deep sea fishing, mini putt, jet skiing, parasailing, and many more exciting activities are available on the resort complex. It is a true paradise with excellent facilities to make your holiday a memorable one.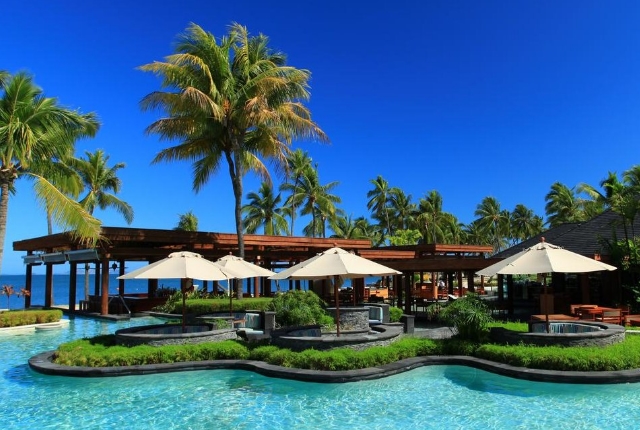 3. Radisson BLU Resort
If you are looking for a holiday option for children, then Radisson BLU resort should be the perfect place. From water sports to spa, the resort has all that required for a relaxing holiday. The white water slide is a special attraction.
The mud baths and island tours will be a special experience.
The wide range of entertainment options, the tropical gardens, large swimming pools, pleasant climate, warm staff and the modern room make the resort one of the favorite holiday destinations for families.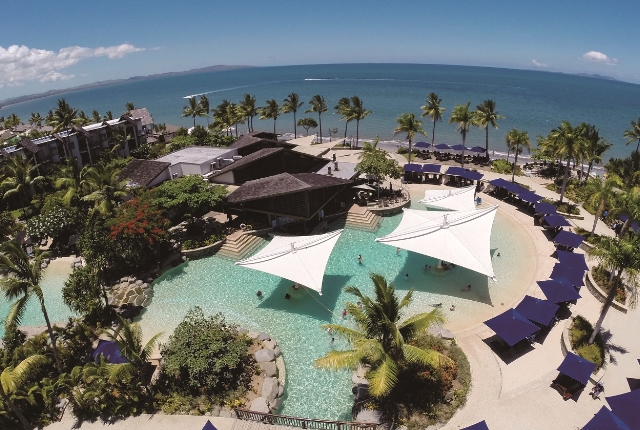 4. Mana Island
Rightly called the hidden paradise, Mana Island is a perfect family resort. The crystal clear water, white sandy beach, environmental projects, superb spa, fresh water pools, thrilling dive centers, kid centers and many more make the resort a place you would want to visit again. You can experience a blend of tradition and modernism in the resort which is very unique about it.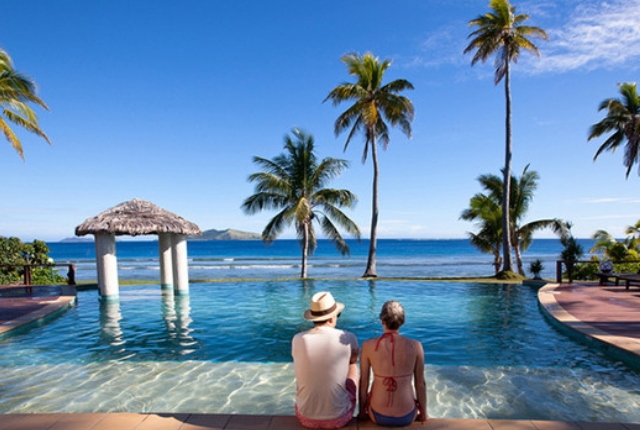 5. Castaway Island
The island covered in the tropical forests surrounded by the blue ocean water with stunning coral reefs is a place where you can experience true nature in its unspoiled condition.
The hospitality is amazing and the rooms are so relaxing.
You can keep your little ones engaged completely with many activities like treasure hunt, shell collection, crafts, dancing, etc. The bonfire and evening beach walk will remain forever in your heart.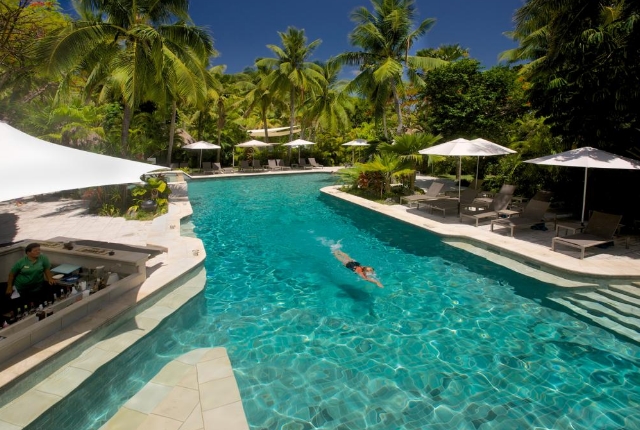 6. Waidroka Bay Resort
If you are looking for a world class action and pure relaxation then Waidroka Bay Resort fits the bill. The resort offers mind-blowing Scuba Diving, Surfing, Fishing, Rainforest Trekking, Kayaking, Snorkeling and all that one expects of an oceanfront adventurer's paradise.
The beautiful accommodation, stunning views and great food makes this resort a dream location.
It is just 2 hours drive from the airport. It is totally secluded amidst the rain-forest and on a private lagoon. It is a perfect haven for those looking for a private boutique experience.