With eye catching natural features, interesting concentration of indigenous population, history of colonization, plantation farming, slavery and bloody battles of civil war the southern states of US are places which have legends and stories of ghost haunting and supernatural activity. Alabama a southeast state of US is such a place.
Bordered by neighbors like Georgia, Tennessee, Florida, Mississippi and gulf of Mexico this state is said to have maximum length of Inland waterway in US. Spanish were the first people to come in Alabama followed by French. Much later English people colonized it. It was one of the confederate states that was engaged in American Civil War. Alabama was a supporter of slavery. Now an interested tourist can visit places connected with legends and stories ghost haunting while visiting the state.
Here Are 5 Most Terrifying Haunted Attractions Of Alabama:
1. Moundville Archeological Park
It is perhaps the oldest place that has legends or stories of supernatural activities connected with. This place is a general  attraction for tourists  in Alabama also. This 1000 years old place is a site where oldest inhabitants like native Indians used to live. There are several mounds scattered in the area. People say that unusual things like beating of drums is heard here. Some even claim to have seen light coming out if the highest mound of the area.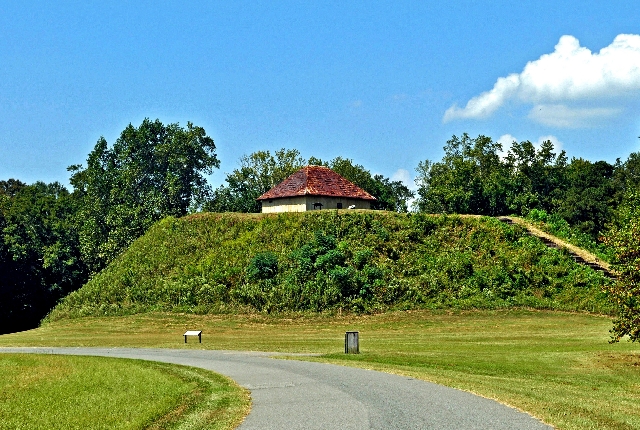 2, Gaineswood Plantation House
This house is one of the beautiful plantation houses in the state of Alabama. It is situated in Demopolis. The construction was completed when civil war was about to begin. This fine heritage house is said to be haunted by a lady ghost. She was a house keeper.  People say that sound or music from piano playing inside the house is frequently heard. The ghost is thought to be behind this.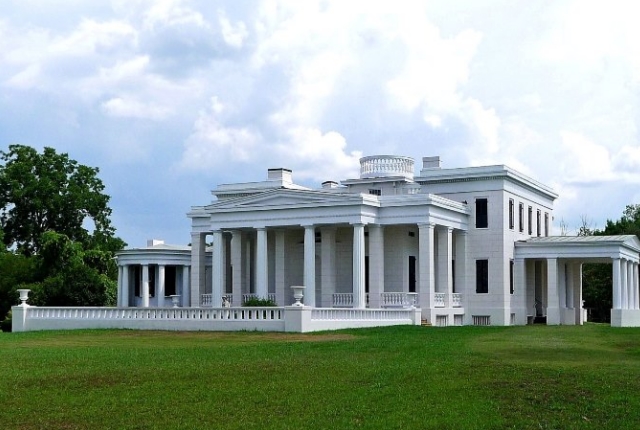 3. Fort Morgan
Another historic attraction of state of Alabama that has stories of haunting behind it. Fort Morgan situated at close proximity of Mobile Bay is told to be haunted by two ghosts. One ghost is a man who was a prisoner in the fort. That man was hanged here. People say that the ghost of this man screams in agony in the barracks of the fort at night. The other ghost is a lady who is seen in the fort frequently. She was murdered here.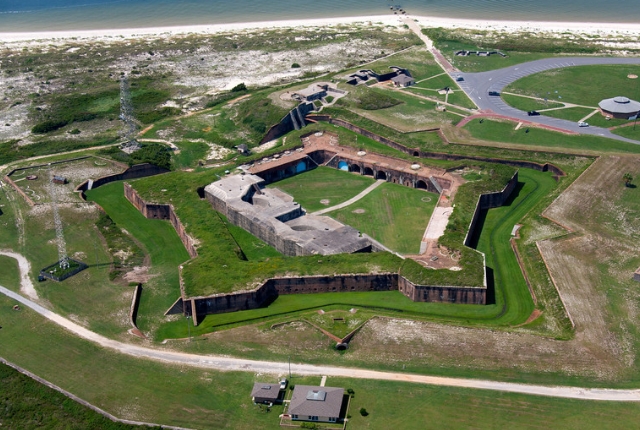 4. Dead Children's Playground of Maple Hill Cemetery
The Maple Hill Cemetery is the oldest cemetery in Huntsville in the state of Alabama. But it is not the cemetery but a children's playground with swings and other arrangements of entertainment in the cemetery is said to be haunted. It is because several unfortunate killing of children had taken place in Huntsville. The bodies were discovered in this playground during 1960s. People say that laughter of children is heard from this playground at night. Some even have claimed to see the swings swinging by itself.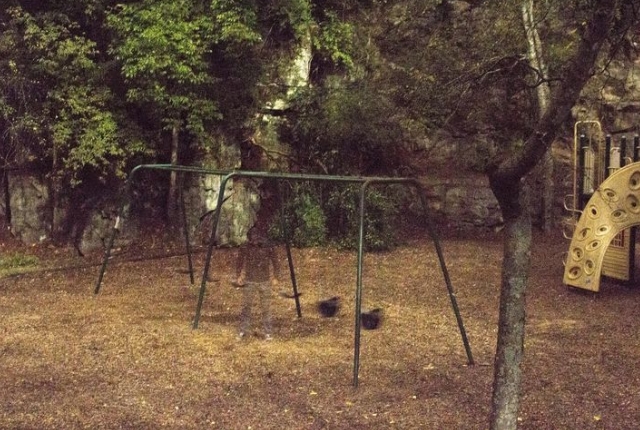 5. Oakleigh Historic House
Another place of attraction this time in Mobile, Alabama is said to be haunted. This historic as well as heritage house has museum in its premise. Tourists visit the place for historic past and haunted stories. The place is said to be haunted by a lady ghost. People have reported disturbing activities that resemble haunting by poltergeist. Apart from these some people even have claimed to hear mysterious voice. Mysterious  figures in shroud are also seen in this place.