Come Halloween and almost all of us start hunting around for attractions and haunted houses to visit. Here are a few such haunted houses and attractions in the U.S. that defy all norms to frighten the living daylights out of you. Walk into these houses/attractions and we guarantee that you will never sleep with the lights off again, at least not for the next few months.
1. Pennhurst Asylum
Location: Spring City, Pennsylvania
This haunted attraction is housed inside the former administrative section of the State Mental Institution. Featuring a walk through hospital themed haunted attraction, the asylum has four major attractions filled to the core with high tech gadgetry, animatronics and digital sounds in addition to seasoned actors who don't wait for a chance to jump at you from behind the walls and corners. The Dungeon of Lost Soul sees you walk through damp, dark prison cells and halls, past the remnants of human experiments gone horribly wrong. If that is not enough to send chills racing down your spine, the experience of exploring the other three haunted attractions in the building, including the Tunnel Terror and the Mayflower Dormitory on your own will definitely haunt you for years to come.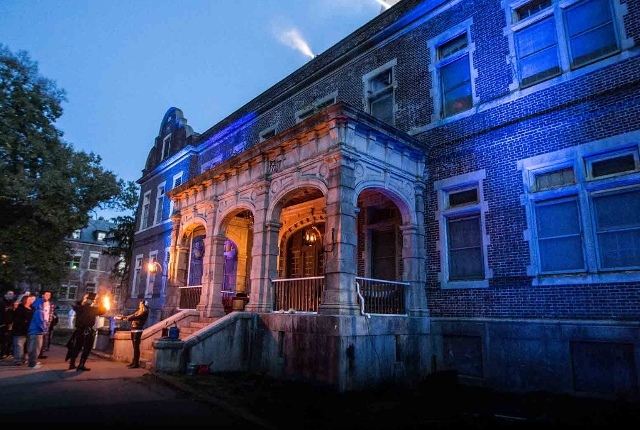 2. McKamey Manor
Location: San Diego, California
There are some attractions that aim to scare you without touching you. And then, there are attractions like the McKamey Manor which takes hauntings to the next level by involving you in them physically. Considered as one of the most haunted house attractions in the U.S. the manor is famous for its unique scare tactic; some of which are even considered off limits to other haunted houses in the U.S. Wondering what is so horrifying about this house? For starters, being dragged away into the dark, covered in blood, submerged in water, stuffed inside clothes driers, physically assaulted and forced to consume disgusting things are only some of the utterly scary things that await you in the McKamey Manor.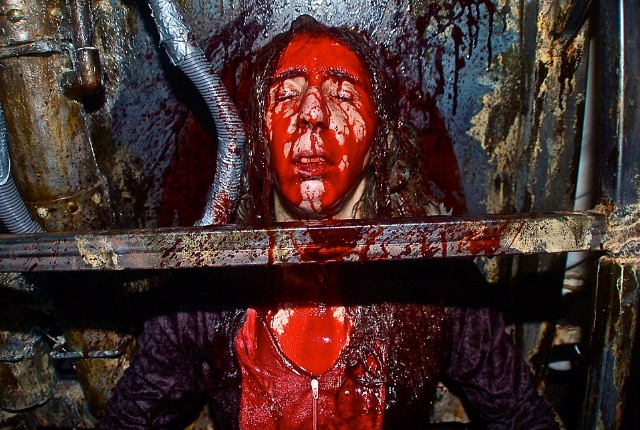 3. The 13th Gate
Location: Baton Rouge, Louisiana
Considering everything about the number 13 is deemed unlucky or cursed, the 13th Gate is definitely one haunted attraction that will have you praying to all the gods before even entering it. Featuring an incredibly realistic haunted house setting, the house is riddled with haunted set designs, animatronics, special affects artists, top notch performers and amazing FX to give even the bravest souls the strongest case of goosebumps ever. The attraction has over 13 themed zones from a snake ridden cave system, zombie filled swamps and elevators that go straight down to hell to fog filled London streets teeming with over 200 actors ready to take you along on one of the scariest haunted house walk through you have ever been. That said and done, Necropolis 13, a realistic replica of the New Orleans Cemetery is right next door, stretching for over 40000 square feet and inviting you to walk through zombie infested catacombs, crypts and voodoo fire shows.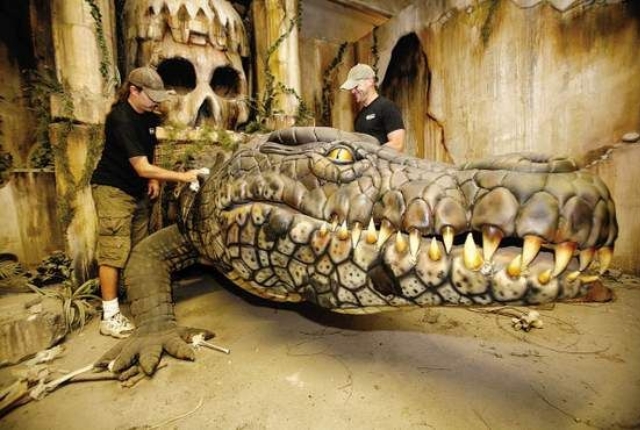 4. Haunted Hoochie (Dead Acres)
Location: Pataskala, Ohio
A sign placed at the entrance to this haunted house reads, "Attention: Entering Dead Acres entails known and anticipated risks that could result in physical or emotional injury. Risks may include among other things, slipping, falling, and collision with fixed objects or other participants… This may be the best haunted house you've ever experienced. Have Fun."
Wondering what this sign is all about, you enter the house expecting to get leered at or attacked by ghosts. What you get instead is physical contact with everything scary. Be on the lookout for kidnappers who tend to nab individuals from the group, carry them into adjoining rooms and then bring them back to the group after scaring the hell out of them. You may also want to be on the lookout for chainsaw wielding killers who may get a little bit too close for comfort.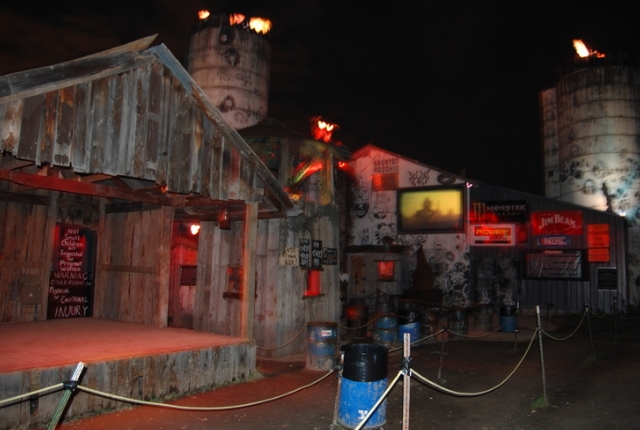 5. Netherworld
Location: Atlanta, Georgia
Renowned across the U.S. for its one of a kind haunted attractions, Netherworld Haunted House gives you a taste of unusual themes, unique monsters, top notch special effects and stunt actors running around with the most elaborate costumes and intense makeup you will have ever seen. The highlight of Netherworld however, is its aim to keep on changing its theme from year to year to bring on more attractions and scares for its visitors. Must watch out areas include Spliced and the Season of the Witch where you never know what will jump out at you from where.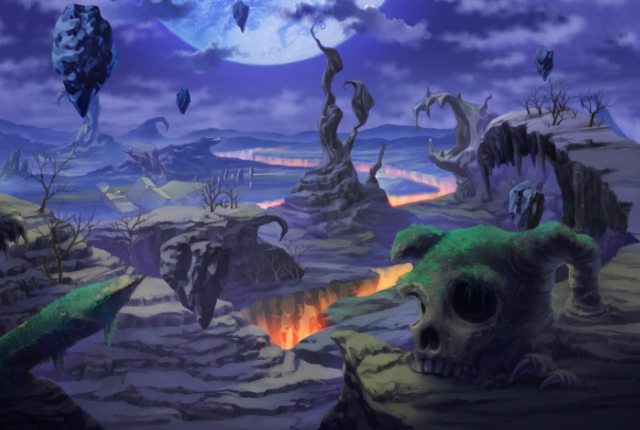 6. Markoff's Haunted Forest
Location: Dickerson, Maryland
Situated on the Calleva Farm, Markoff's Haunted Forest can give you the creeps any time you visit the haunted attraction. The two terrifying trails of the attraction feature plenty of bloody mazes, zombie hunts, haunting hay rides and of course, the chainsaw wielding madman who will make you wish you had brought along your running shoes. With over 20 years of experience in the spooking business, this haunted attraction in Maryland sure knows when, where and how to give you chills you will never forget in a lifetime.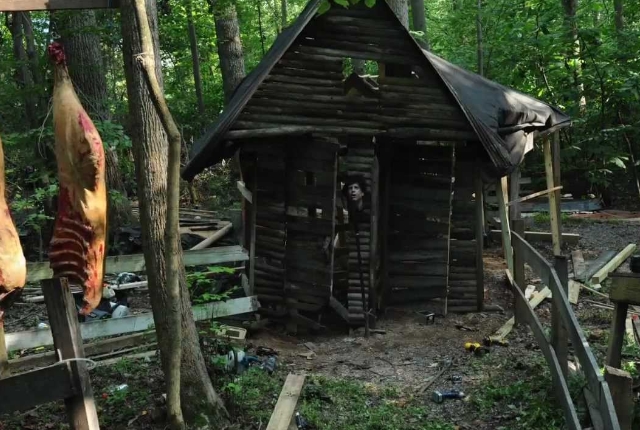 7. The Darkness
Location: St. Louis, Missouri
The incredible set design, top notch animations and great attention to detail make this haunted house one of the best haunted attractions to stop by on a spooky Halloween night. You will surely wish you had not entered Terror Visions, the spookiest 3D haunted house in all of America while the Monster Museum is another league of spookiness altogether. Renovated each year in time for the Transworld Haunted House Tradeshow, The Darkness features unique themes, one of a kind detailed sets and special fx that can bring even the most courageous of individuals down on his/her knees, cowering in fright. Don't miss out the places where the house likes to spook large groups at once, including the moving swamp house and the falling barrel.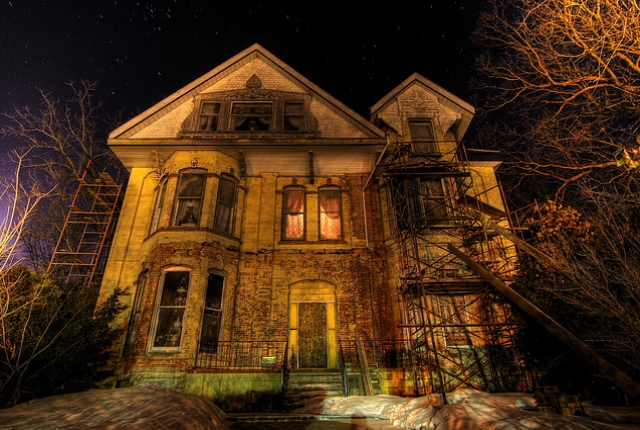 8. KC West Bottom's Haunted House
Location: Kansas City, Missouri
Another famed haunted attraction in Missouri, the KC West Bottom's Haunted House is in fact an area full of dilapidated 19th century buildings that play the perfect backdrop for the quintessential gory horror story. Called by  many as the 'village of the damned', the area features four themed haunted zones, including The Chambers of Edgar Allan Poe, The Beast, The Edge of Hell and the Macabre Cinema, each providing more chills and scares than the one before. Don't miss out on this one if you are touring Missouri during Halloween.