A very few states of US have a grand mixture of amazing natural diversity, mixed culture from past like midwestern state of Missouri. Missouri is the place through which the great river Missouri flows. It has plains as well as great forest areas. This land had been inhabited by old Mississippian culture several thousands of years ago. Later  Europeans from France, Spain, Germany came and started to live in different parts of the state.  Great artists  and writers like Walt Disney, Mark Twain etc were sons of this soil. There are lots of interesting things to see in this state which are connected with all these features. A tourist can engage him or herself into several astonishing activities in this state too. Here is a list.
Below Are 5 Astonishing Things You Can Do While In Missouri:
1. Bathe In The Classical Heritage Of State Capitol
The state capitol building of Missouri is in the Jefferson City the capital of the state. This state capitol was designed and founded in 1917. Before it the previous capitol buildings were destroyed by fire. This building designed by an architectural farm of New York had followed the classical European architectural style particularly from Rome.
The building has a vast dome on it topped by the statue of Ceres who is the goddess of farming from Roman mythology and culture.
It is said that this goddess is the first thing that catches the eyes of tourists who visit Jefferson city. The building has massive columns outside and a grand staircase inside for visitors to see. If you like classical architecture then do not miss this place. It is one of the main things that tourists visit while in Jefferson City.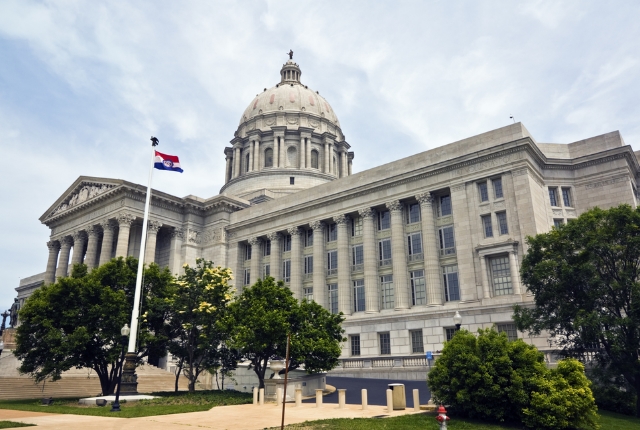 2. Visit The Childhood Home Of Mark Twain
There can be found a very few people in this planet who have not read or heard about Adventures of Tom Sawyer. The author Mark Twain had spent 11 years of his child or boyhood in this house in Hannibal of Missouri. The house belonged to his father. It was built in 1843. Now there is a museum nearby where yo can see articles and photographs connected with this grat author. It has the very table that the author used to use to pen Tom Sawyer. Fans of the author should not miss this place while visiting Missouri.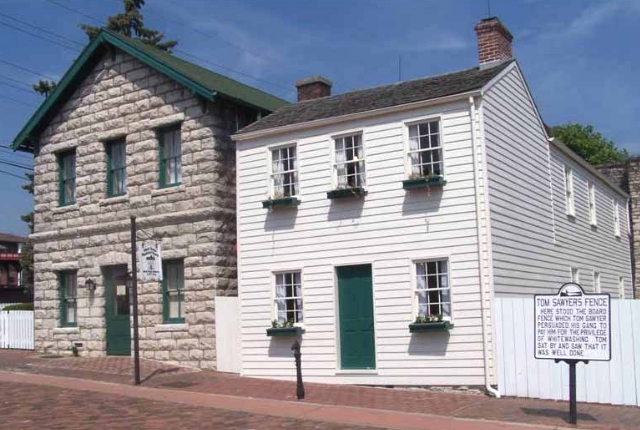 3. Be Amazed At The Sight Of Ha Ha Tonka Park
Local people still do not know what Ha Ha Tonka means. Some speculate that it is some kind of local Indian term. However Ha Ha Tonka park in Camdenton of Missouri contains remains or ruins of an European castle type house built in early 20th century. It was the work of a local rich businessman Robert McClure Snyder.
He started the work but did not finish it. After his unfortunate death in an accident his sons finished it in 1922.
But this completed castle was destroyed in a fire after some years later. It laid in ruins for several years until state govt bought the property and made it a state park for tourists to see. Now you can really be amazed to see the ruins of this European castle that include tower, walls, remains of rooms etc built just hundred years ago.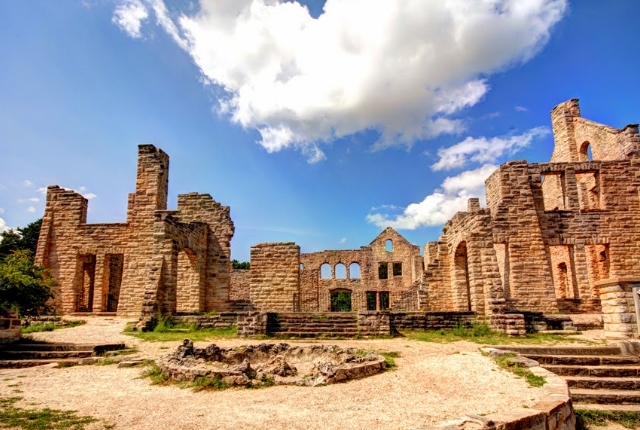 4. Set Foot In  The Death Place Of Jesse James
Sometimes bad people also gain cult hero status for daring deeds and sheer notoriety. This happened in the case of Jesse James a train and bank robber who gained notoriety for his activities during Civil War.
Jesse James was shot in the back and killed in his house in St. Joseph of Missouri.
This house has become a tourist spot. Tourists visit it looking for the hole of bullet that took the life of this outlaw. But later it was proved that it was not this bullet that killed the man. It was a missed shot that was also fired at the time of the killing. A visitor can see other materials connected with this man in other rooms of the house too. These objects include a teeth of Jesse James and a bullet that was in his lung.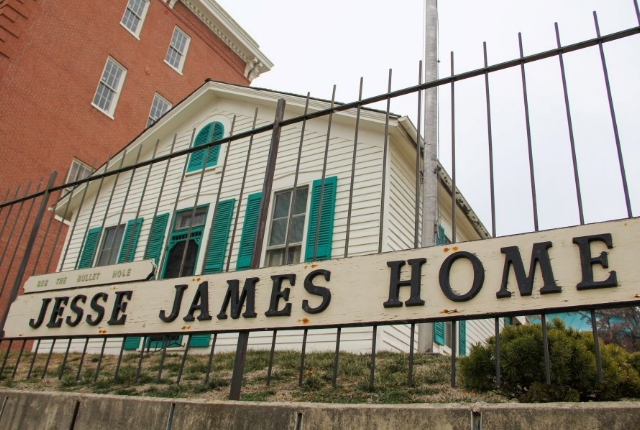 5.  Be Informed About The History In Wilson's Creek Battlefield Park
Like other states which participated in civil war as a part of Confederate States Missouri also has Wilson's Creek Park as one of the major battlefields of civil war. In this Wilson's Creek battle 12000 Confederate soldiers defeated the Union army and snatched the victory from them.
But historians say that they later failed to achieve mileage from this victory.
At present you can have a tour of this great battlefield. There is a site museum which have materials connected with this war. These include uniform and other accessories of high ranking Confederate soldiers also. This park issSituated in Republic of Missouri.