Springfield is widely popular as the capital of the state of Illinois of USA as well as one of the most fabulous tourist attractions in the North America. It is also Sangamon County's county seat. Springfield also attracts thousands of pilgrims and spiritual tourists as it's regarded one of the most important sacred places for pilgrims in the US. It is this city where Abraham Lincoln resided and worked before his presidency era and where Abraham Lincoln and his spouse are buried. Besides, there are several beautiful and spectacular destinations in Springfield to visit and enjoy. So, let's have a look at some incredible tourist attractions to explore when in Springfield.
Find Below 8 Worth-seeing Tourist Destinations In Springfield That You Should Not Miss Visiting
1. Lincoln Home National Historic Site
The two-stored abode of Abraham Lincoln is the only home that he owned and you can explore it at the Lincoln Home National Historic Site in Springfield. Abraham Lincoln along with his spouse Mary Lincoln lived here from 1844 till he was elected to the Presidency in the year 1861.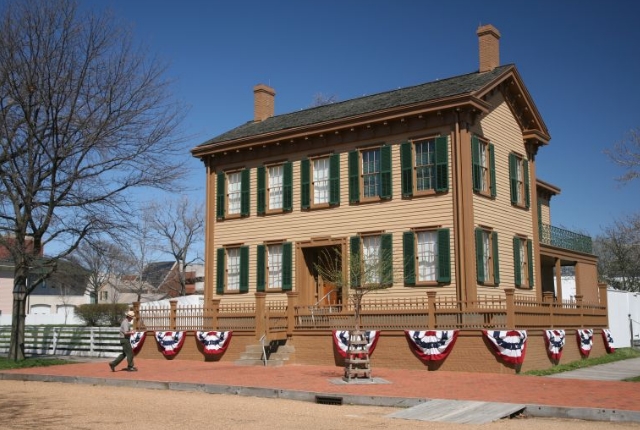 2. Dana-Thomas House
The spectacular Dana-Thomas House was constructed in 1902 by the popular, adept architect Frank Lloyd Wright. It is well-known for its exquisite architecture, and it's one of the initial big houses constructed by Frank Lloyd Wright in Prairie style. The Dana-Thomas house is about 12,000 square foot in size comprising about 250 artistic glass windows and doors and several exquisite fine details that you can easily spot when visiting it.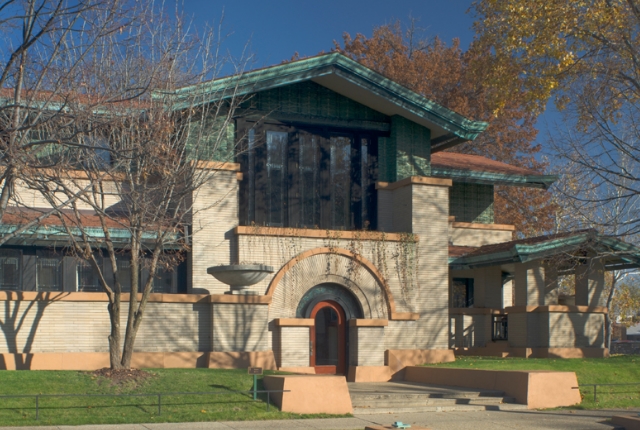 3. Abraham Lincoln Presidential Library And Museum
You can explore the public Abraham Lincoln Presidential Library which comprises incredible collection of maps, books, manuscripts, pictures, Civil War materials, and Illinois newspapers. It houses Lincoln's collection that comprises greater than 1,500 originally signed documents by Abraham Lincoln.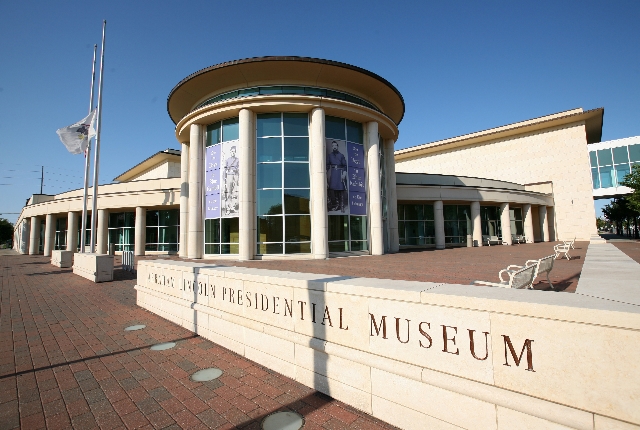 4. Washington Park Botanical Garden
Do you want to explore a variety of plantations and plant life in the Springfield? Then make sure you visit Washington Park Botanical Garden. Explore its splendid greenhouse area and pleasant tropical plants in its conservatory. This exquisite botanical garden houses about 5,000 plants rose garden, an iris garden, outdoor cactus gardens, a scent garden for visually impaired individuals, perennial border, and a rockery. Enjoy observing the lush green, pleasant natural plantations here.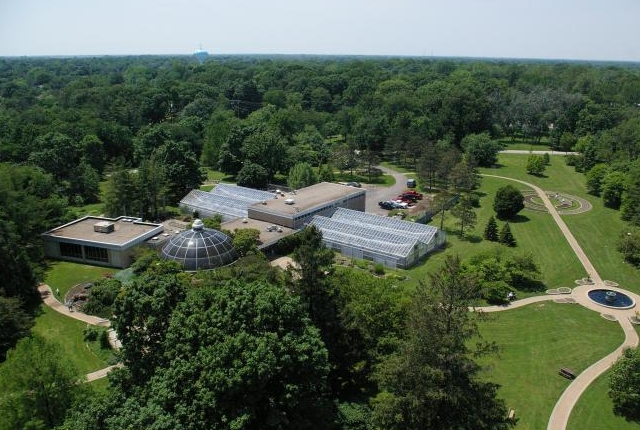 5. Thomas Rees Memorial Carillon
Another fabulous tourist attraction in Springfield is the 12-storeyed Thomas Rees Memorial Carillon that you can find in the Washington Park in the west of Springfield. Explore amazing three observation decks that are constructed at different levels. Have a close look to 67 incredible imported bells and lovely green environment in the surroundings.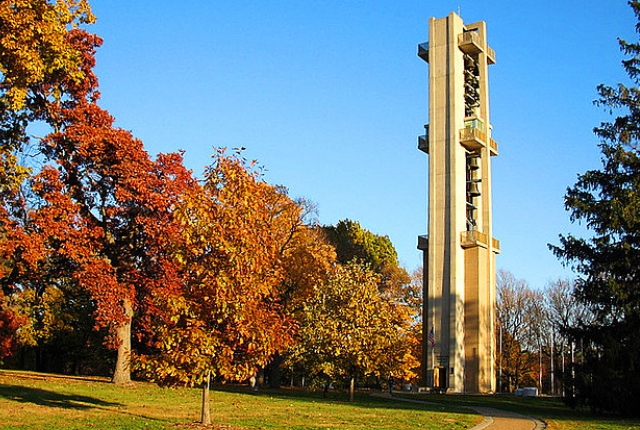 6. Illinois State Museum
If you want to discover rich culture and history of Springfield, then plan a visit to the Illinois State Museum. This fantastic museum was established in 1877 in Springfield and it features changing as well as permanent exhibits on natural history, art, and anthropology. You can find this museum in the south of the State Capitol complex.
You can learn more about the history of Illinois and the Native American heritage by visiting this museum.
Pay a visit to the new natural history hall of the museum that features interactive elements, life-sized dioramas, lots of authentic old well-preserved specimens and fossils, and audio and video effects. Museum Shop here displays artistic works from Illinois Artisans Program. Take your kids to the well-organized children's gallery called 'A Place of Discovery' to let them have hands-on experience and explore the place.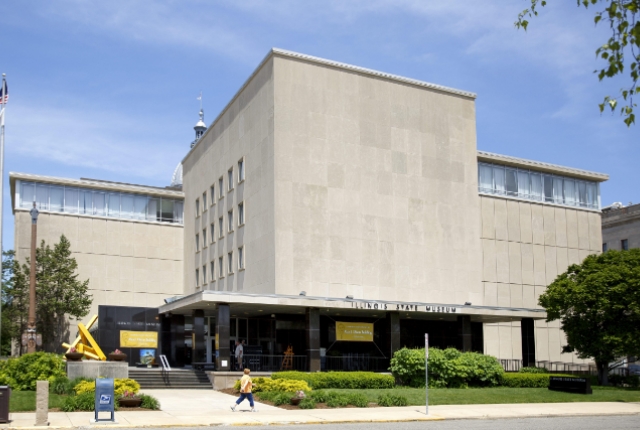 7. Lincoln Tomb And War Memorial State Historic Site
Lincoln Tomb is the final resting place of Abraham Lincoln, his spouse, and three children, Thomas, Edward, and William. It is located in Oak Ridge Cemetery. By visiting Lincoln's Tomb State Historic Site you can find a 117 feet high tomb made from granite. It's also built for other members belonging to the Lincoln family, however, there didn't choose to have their graves here. The interiors of the Memorial are built by using marble and it comprises a dome and burial room. You can also find memorials in the cemetery that are dedicated to patriotic Illinoisans who served the nation from World War II and Vietnam War.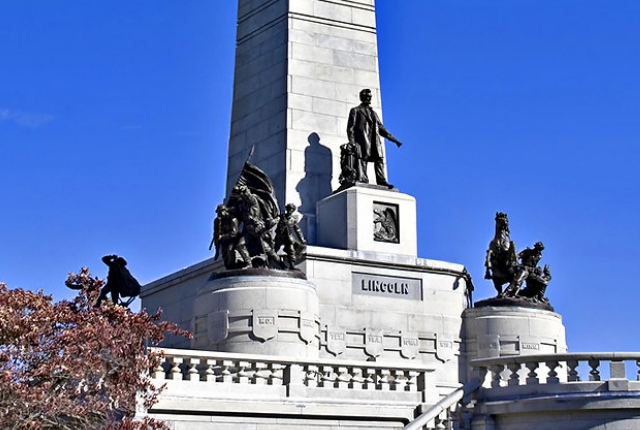 8. Old State Capitol
Another place to visit in Springfield is the Old State Capitol, which earns the fame of being the center of government of Illinois from 1839 to 1876. It is popular for being the place where Abraham Lincoln pleaded cases in front of Supreme Court, served as a State legislator, and delivered his one of the popular speech called 'House Divided'.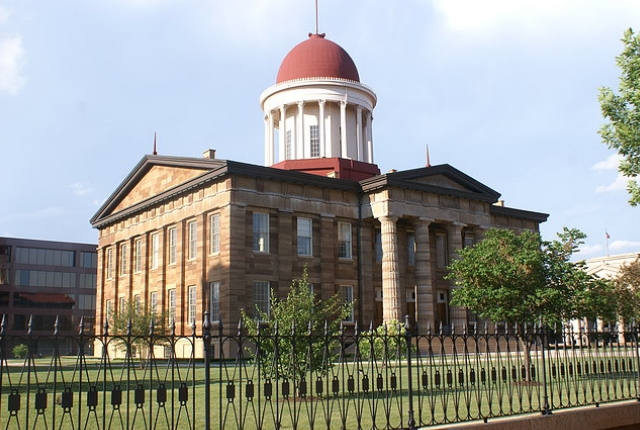 Now that you know these eight amazing destinations in the Springfield, make sure you visit each one of them when touring in the North America and have a wonderful travel experience.