Washington DC the capital distric of United States has a glorius past of nearly 250 years. The city has witnessed several important chapters or incidents of American as well as world history. There are several historic monuments  around this very important city of US. Apart from historic monuments there are other attractions in the city as well. Large number of tourists from home and abroad regularly visit Washington DC to have a glimpses of these attractions.
Here Are 8 Best Attractions For Tourists In Washington Dc

1. The White House
The most famous building in the world is the main attraction of Washington DC. The home of American President was built in 1792 by James Hoban. Though it was destroyed by British in 1814, four years later it was rebuilt again. There is guided tour for tourists in some portions of this building. For this a tourist has to inform his or her embassy in advance before starting the tour.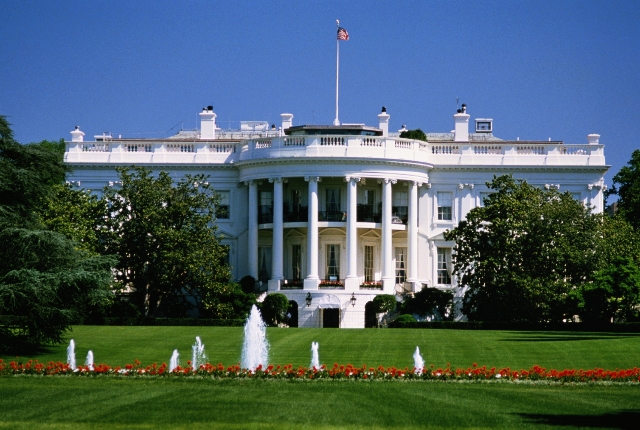 2. US Capitol
While White House is the residence of American President, US Capitol building is the place from which the administrative and legislative works for the country are done. The construction of this excellent architecture was started almost during the same time as White House. It was completed in several phases which took more than 100 years. The main dome resembles dome of St. Peter's Basilica in Rome. The inside of the building is full of excellent art works like paintings etc. There is free tour of this building is available in weekend. Tourists have to take special permission to view senate or house in session.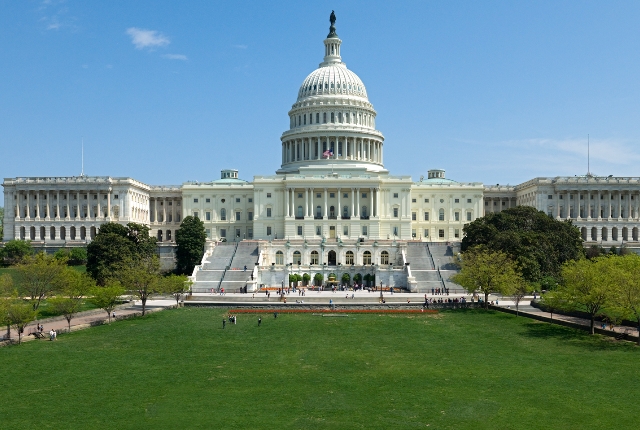 3. Washington Monument
Washington Monument is the only historic architecture of the city that can be viewed from a long distance. This is the tallest stone structure or obelisk of the world attaining a height of more than 550 feet. It is built in the memory of first US President George Washington. Construction was started in middle 19th century. Though it was closed for sometimes following an earthquake a few years ago, now it is opened for tourists at present.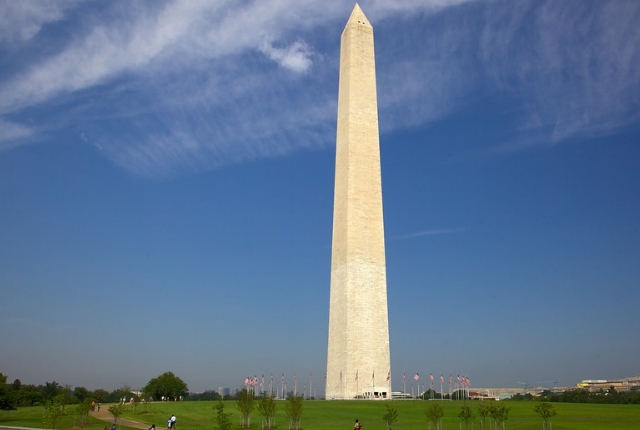 4. The Lincoln Memorial
One of the most famous iconic landmarks of Washington DC as well as US. This exquisite memorial built in Greek Doric style was opened in 1922. It has the famous statue of President Abraham Lincoln in seated position. It is a must visit place for a tourist in the city. This place is the spot where other important incidents in US history like famous speech of Martin Luther King Jr in 1963 took place.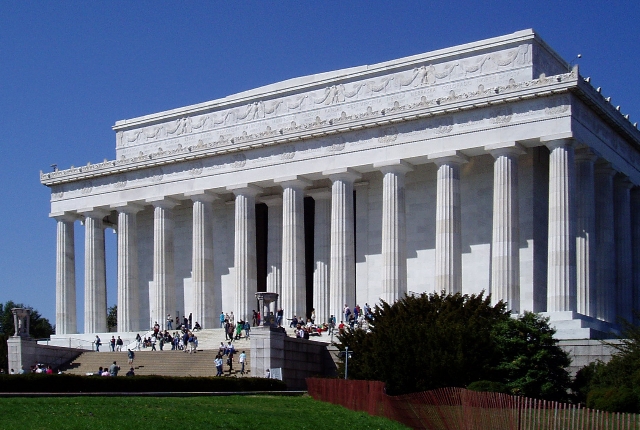 5. Jefferson Memorial
Thomas Jefferson the third president of US is a statesman in true sense of term. There is a memorial built in Roman style dedicated to him can also be seen in the National mall area with other memorials and attractions. A visitor can see  a statue of Jefferson in the memorial facing White House too.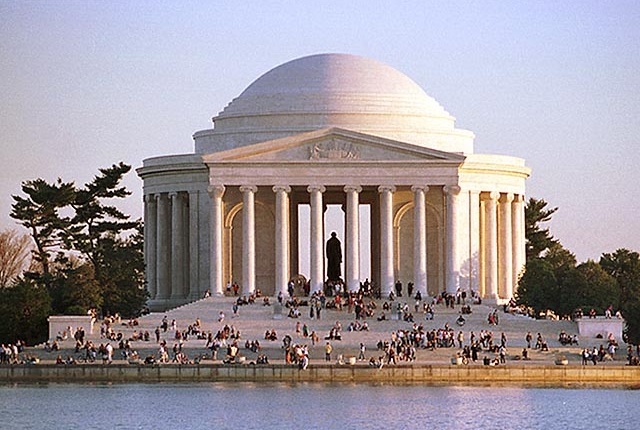 6. Georgetown Neighborhood
The famous former district is place that is older than Washington DC.  It is a very developed area with a world famous University. But tourists visit this town because it has retained some of its old heritage in the form of old houses. This town served as residence of great personalities like Thomas Jefferson, John F Kennedy etc. There are small museums for visitors in Georgetown also.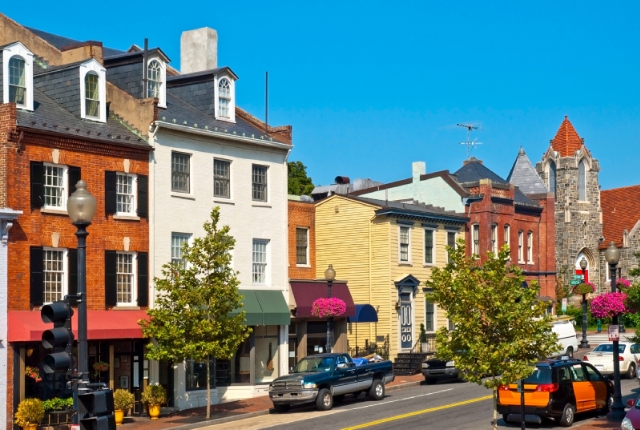 7. American Museum Of Natural history
The American Museum of Natural History of simply Museum of Natural History is a very popular tourist attraction in Washington DC. This world famous museum has some very interesting galleries for visitors like ocean world, man's evolution known as Hall of Human Origin, dinosaur skeletal remains etc. A must visit place for tourists who have weakness for museum of any place.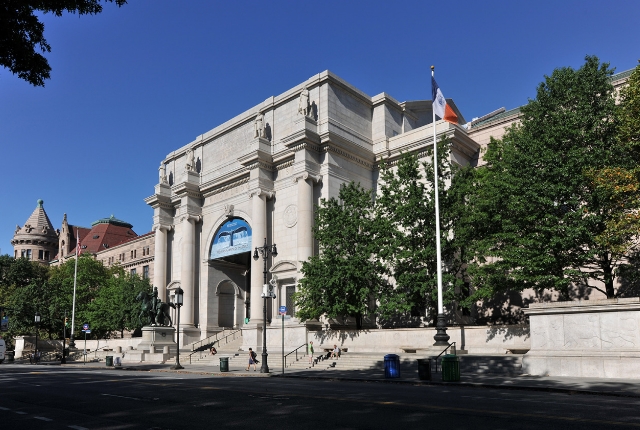 8. Washington National Cathedral
Now church or architecture of church loving tourists can visit the not so old imposing Washington National Cathedral of the city. The construction was started in early 20th century that ended at the last phase of the same century. According to experts the architecture follows English as well as Neo-Gothic style. The place is the last resting place of personalities like Helen Keller and President Woodrow Wilson. There are some gargoyles as usual in this church also. The amusing thing is one of the gargoyles is Darth Vader the villain from Star Wars.