One of the most underrated places in Chicago is the city's Chinatown. If you're looking for a fun and fascinating place to visit and you've not yet spent any time in Chicago's Chinatown, now is the time to change all of that. For such a small community, there's so much to see and enjoy here as a visit, so you won't want to miss out.
There are many Chinatowns across America and the world for that matter, but Chicago's is among the best. It can be found in the south of the city and is accessible by public transport if you're arriving there from the centre of Chicago. So let's take a look at some of the things you should do and see while you're there if you want to make the most of your time in Chinatown.
Shopping and Eating in Chinatown Square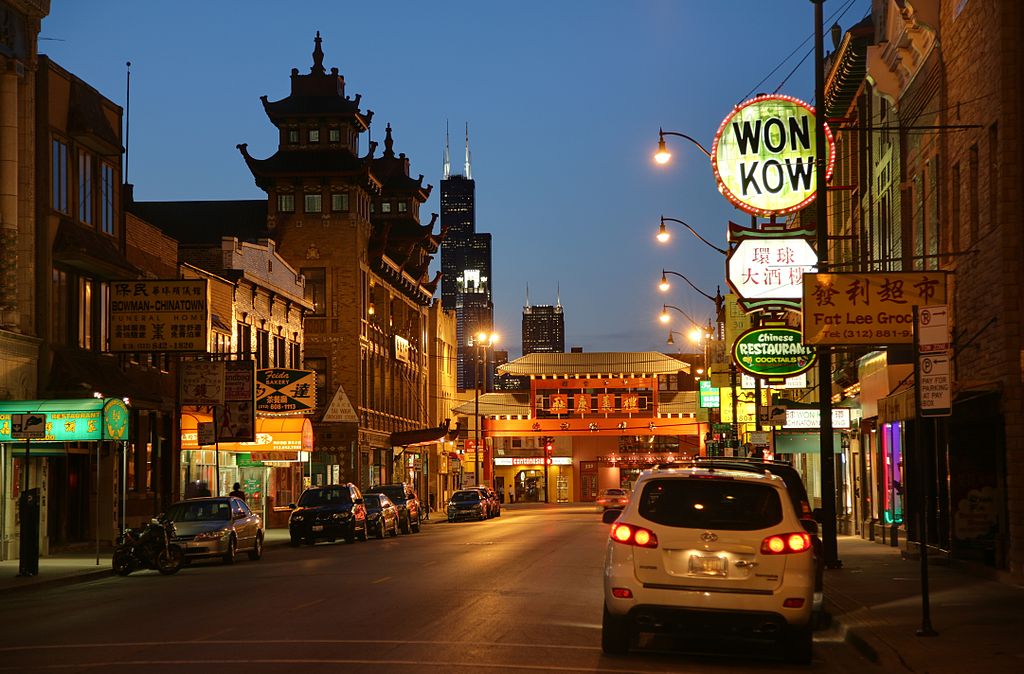 If you want to shop until you drop in Chinatown, the place to do it is Chinatown Square. It's been open since the 90s and has become one of the most popular and widely used areas in the whole of Chinatown. There's a large variety of shops to enjoy and you can easily spend an entire day exploring them if you want to.
It also has a range of really impressive restaurants, so you'll find it easy to locate a place for lunch in between your shopping plans. All in all, it's definitely a part of Chinatown that's worth a visit if you're looking to do some shopping. The variety on offer, both in terms of restaurants and shops, is certainly very impressive.
See the Nine Dragon Wall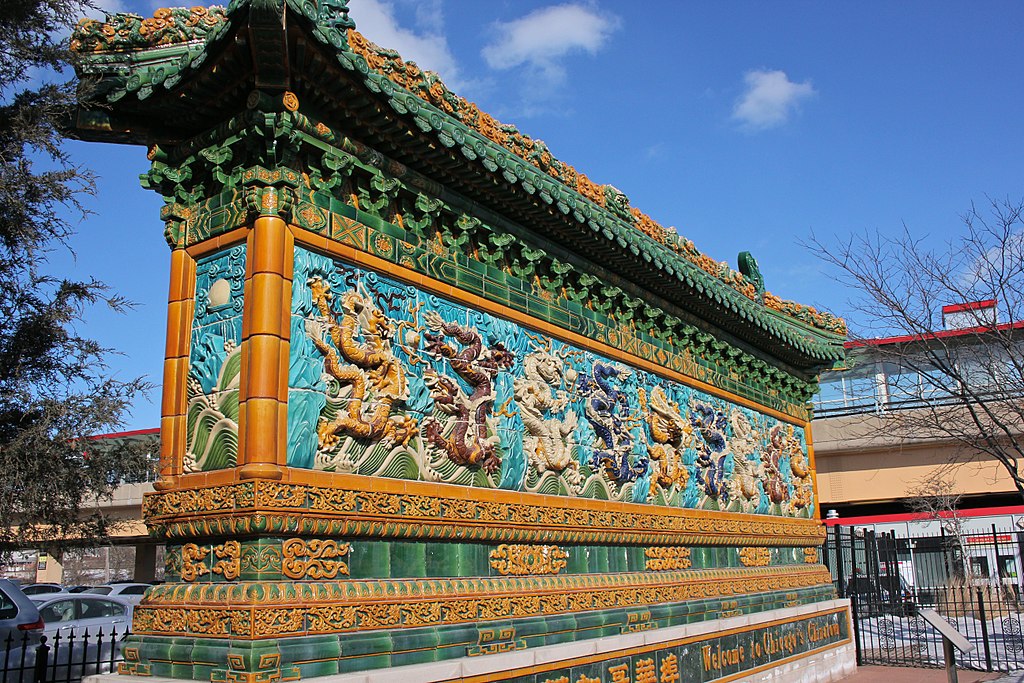 One example of Chinese culture and design that can be found in Chicago Chinatown comes in the form of the Nine Dragon Wall. It's one of the most distinctive monuments you'll find anywhere in Chicago and you should definitely be sure to visit it while you're in Chinatown. The mural contains the nine large dragons as the name suggests, but there are also hundreds of smaller ones within the design too.
The colours chosen here are also very much influenced by Chinese values and though. The gold, blue and red colours were chosen to signify good fortune. The wall also exists in Beijing and this replica is modelled after it. It's definitely a piece of public art you'll want to see while you're visiting Chinatown.
Chinese-American Museum of Chicago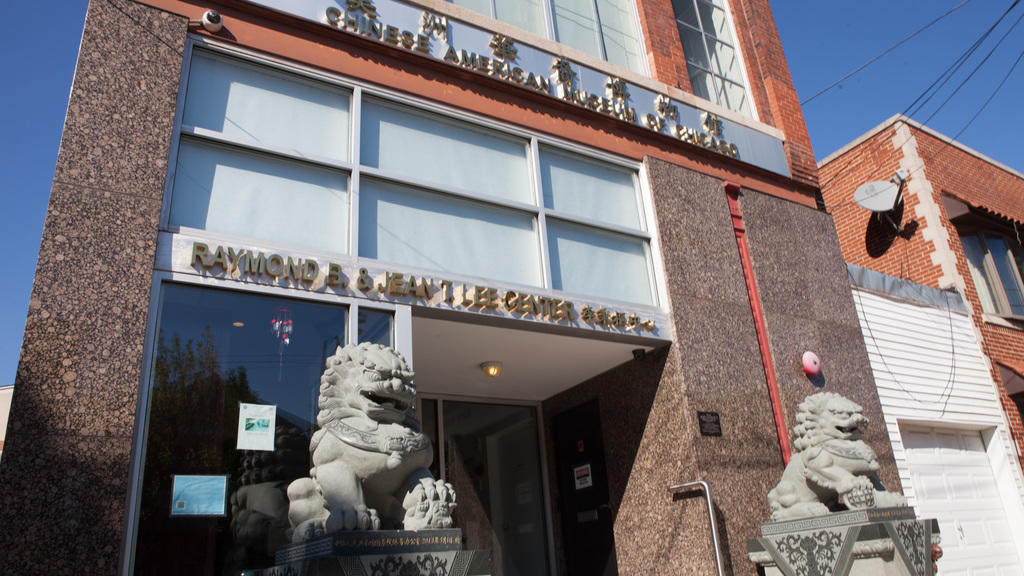 If you want to spend some of your time in Chicago's Chinatown learning more about the role played by Chinese people in the development of America, you should visit the Chinese-American Museum of Chicago. It's a vitally important museum that'll teach you a lot about Chinese culture and it's impacted on the US throughout history.
There are exhibits that'll teach you all kinds of things, and it's suitable for all ages too, making it a perfect educational day out with the family. The museum does a very good job of crafting an interesting narrative and connecting all of its various exhibitions. It's a fantastic museum and you won't want to miss it when you're visiting Chinatown.
See the Stunning Architecture in Old Chinatown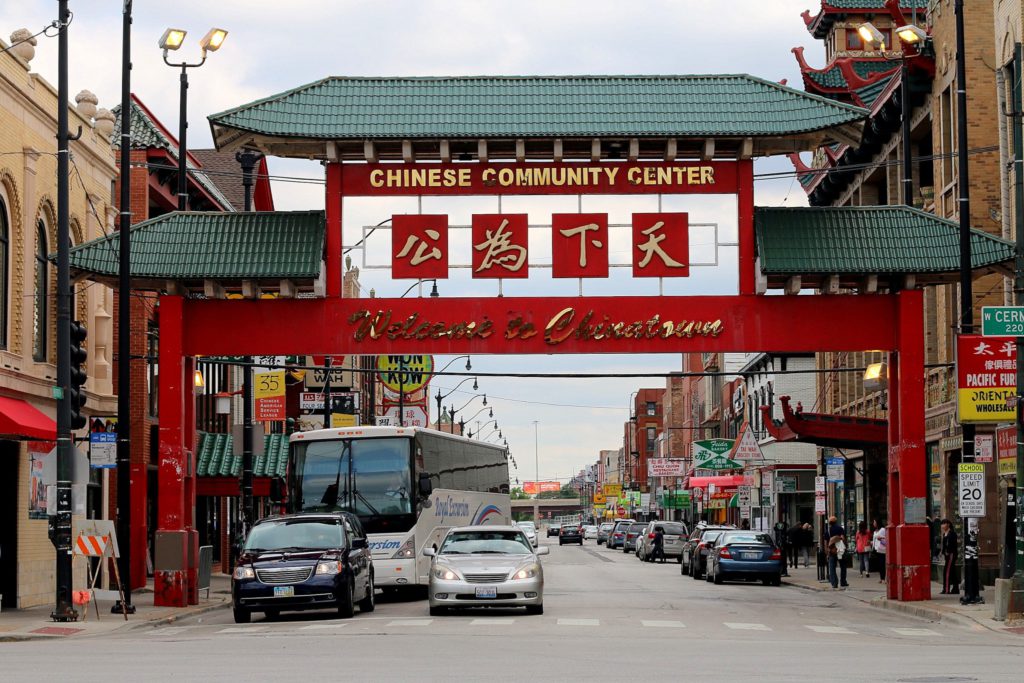 Whenever you visit a Chinatown, no matter which city, one of the most enjoyable aspects of it is being able to enjoy the unique and impressive architecture that tends to populate them. That's something that's certainly no different in Chicago's Chinatown. There are so many beautiful buildings to explore, especially in the Old Chinatown part of the area.
Old Chinatown has a fascinating and long history, and this is something that's chronicled through the buildings that still stand today. The designs are fantastic and represent different eras of Chinese architecture. You'll see a variety of murals and public artworks as well, each with its own unique intentions and history. If you're someone who's interested in architecture, you'll definitely want to spend some time walking the streets of Old Chinatown.
Browse the Unique Art Collection at HoyPoloi Gallery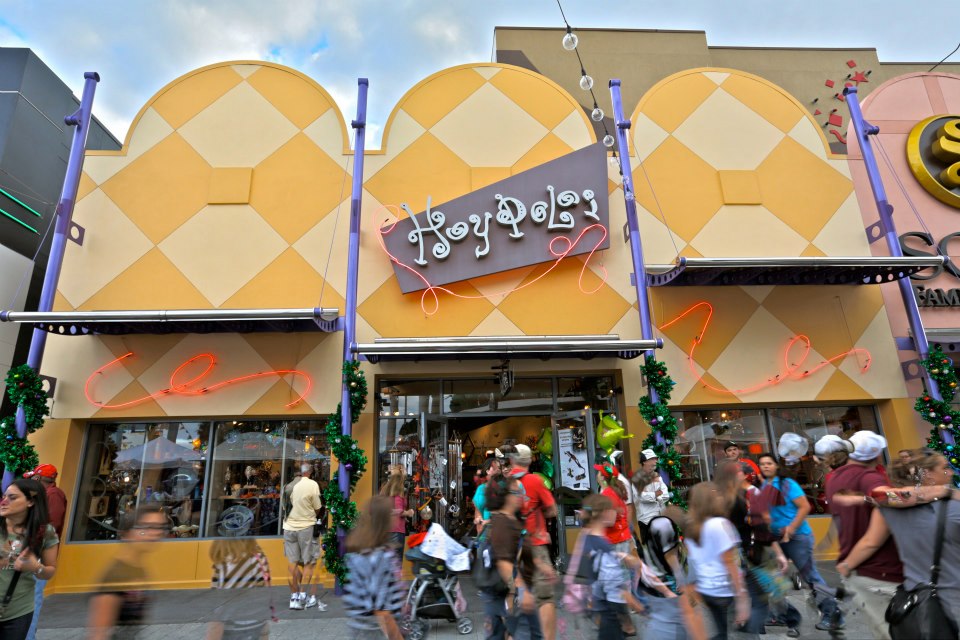 If you're looking to make the most of the art on offer in Old Chinatown, you need to head to HoyPoloi Gallery. It's a gallery that focuses on contemporary art, often from local artists. There's a wide range of different styles and niches of art on display here, meaning there's something for just about everyone to enjoy and appreciate. Some of it is incredibly surreal and probably like nothing you've seen before.
The great thing about HoyPoloi is that it doesn't do things by the book. There's a whole host of surreal and wild art on display, and the furthest reaches of fantasy are mined. It really is an art gallery experience like no other, so be sure to check it out while you're in Chinatown. It's easily one of the most unique and interesting galleries in all of Chicago.
Chinese American Veterans Memorial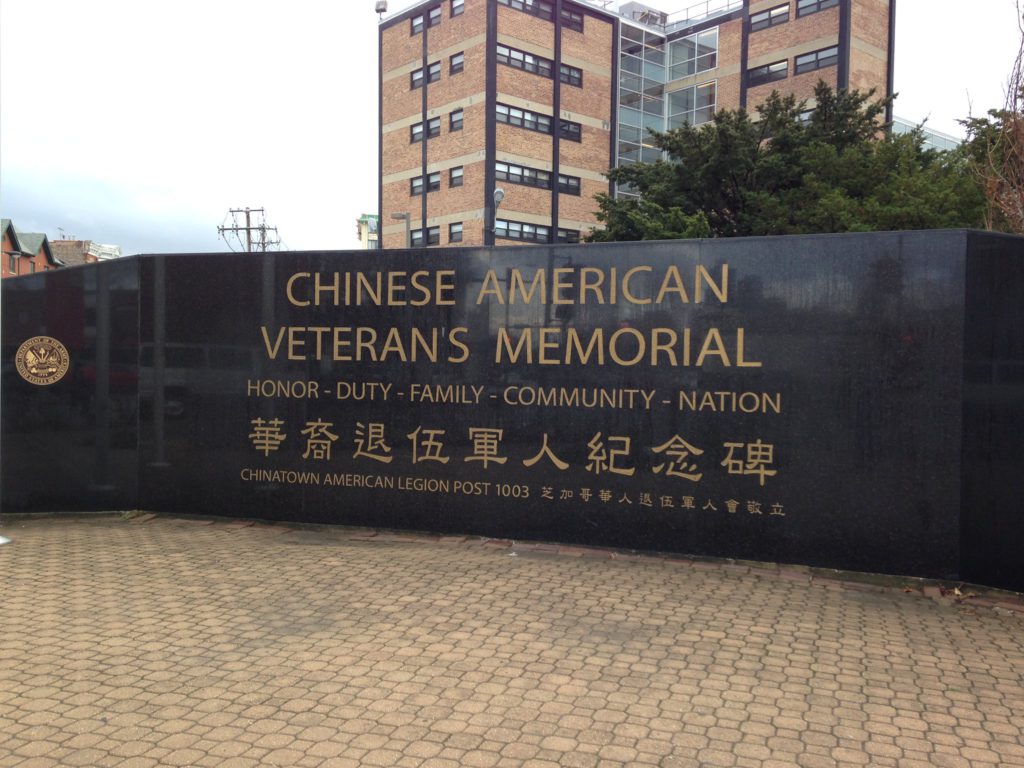 Many Chinese Americans fought in the World Wars, and the Chinese American Veterans Memorial serves as a fitting tribute to all those people who served, including those who lost their lives. If you've got any interest in the military history of the US and the role that minorities played in those vital wars, this memorial is definitely worth heading to and paying your respects at.
It's an aspect of American history that can sometimes be overlooked, so it's good to see Chinatown making the effort to recognize the contributions of these individuals throughout history. The memorial itself is beautifully designed and is definitely worth checking out as you explore Chicago's Chinatown.
Ping Tom Memorial Park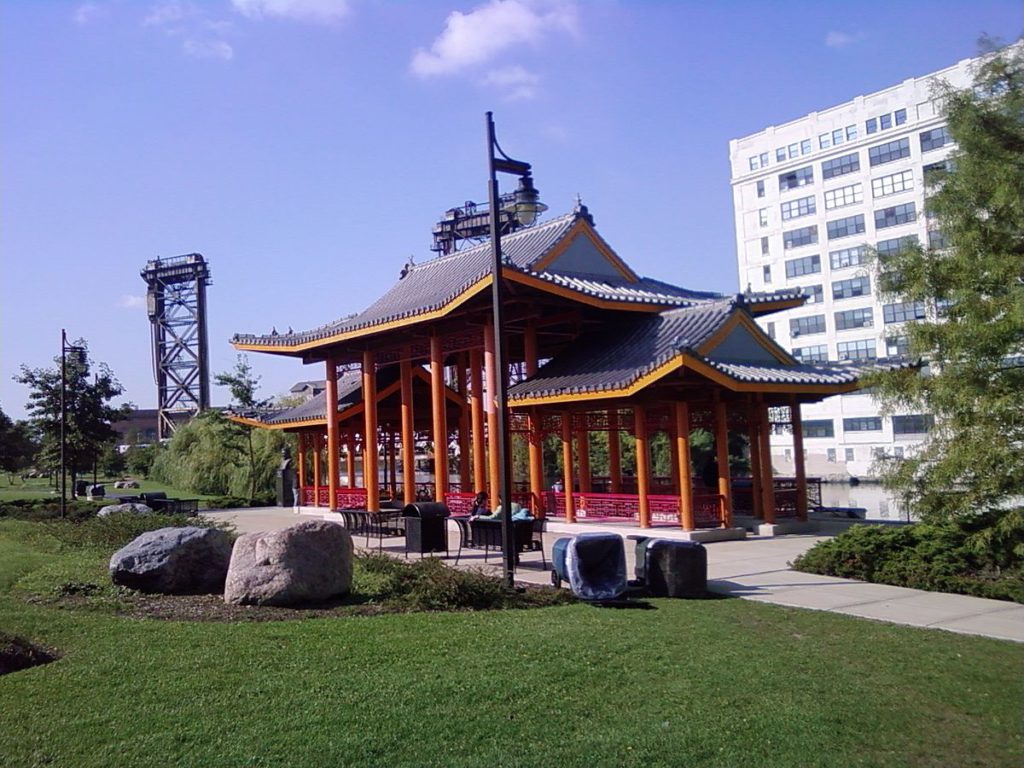 If you're looking to spend some time in a peaceful natural space, there's nowhere better than Ping Tom Memorial Park in Chicago's Chinatown. It was opened in 1999 and has since then functioned as one of the most popular parks and open green spaces in this part of Chicago, so it's definitely worth taking some time to check it out. It's perfect during the summer months.
One of the things that's so great about Ping Tom Memorial Park is the way it manages to blend Chinese design features with American ones, and there's also watersports happening on the river adjacent to it. You'll find a bust of Ping Tom in the park; he's the businessman and civic leader who the park was named after and created in honor of after his passing in 1995.
Try Out the Karaoke Bars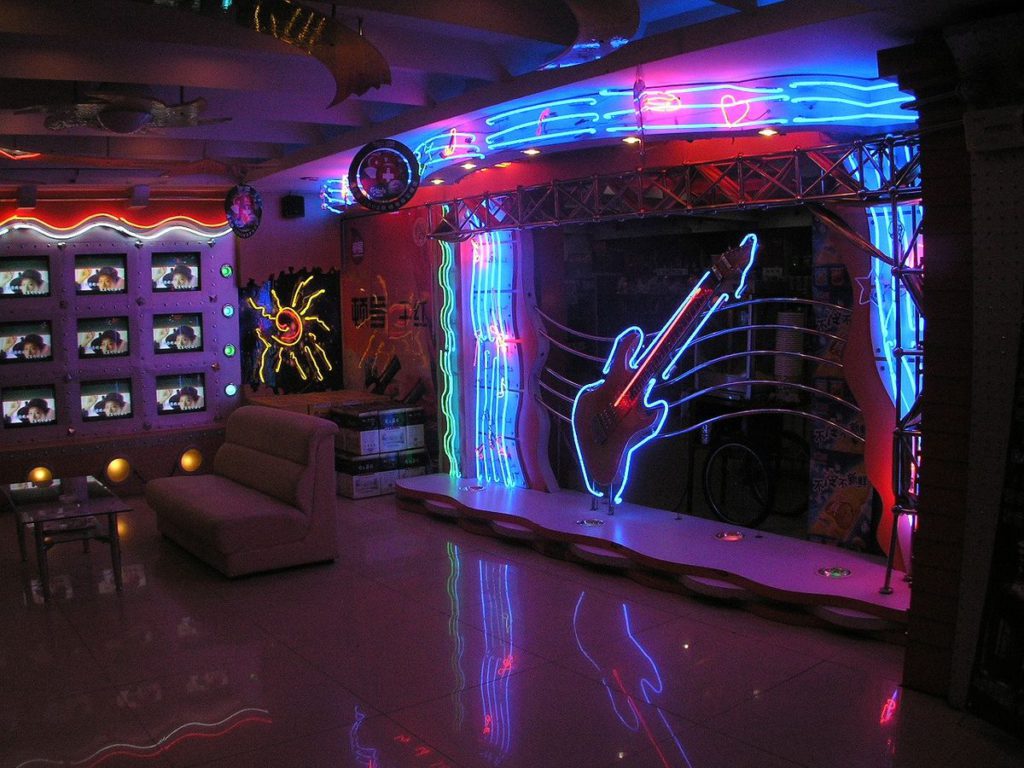 Something that's a big and often overlooked part of modern Chinese culture is karaoke and karaoke bars. To many Americans, the idea of going to a karaoke bar is a strange one, but you definitely shouldn't knock it until you've tried it because it can be a whole lot of fun. There's a view of them to try out in Chicago's Chinatown, so your trip there offers you the perfect opportunity.
If you're looking for a little more privacy when you perform your carry out, you could head to PopKTV, which is one of the most beloved karaoke bars in Chinatown. There are private rooms that you can rent out with your friends or family and have fun singing as much as you like. It's definitely worth a try if you've got a spare evening to fill.
Make the Most of the Great Restaurants in Chinatown
It would be wrong to visit Chinatown and not make the most of the fantastic restaurant options that are there. There's an unbelievable number of incredible restaurants for you to explore and enjoy when you're in Chinatown. The Chinese food here is, as you'd expect, the best you'll find anywhere in Chicago, and not many local people would argue otherwise.
The great thing about the restaurants in Chinatown is that they're also more affordable than similar restaurants in other parts of the city. That means you can eat the best foods at some of the lowest prices, and that's what everyone wants. The Gold Bull is one of the top restaurants in the area, but there's plenty to try, so eat at as many of them as you can.
Attend the Chinese Lunar New Year Parade if You Can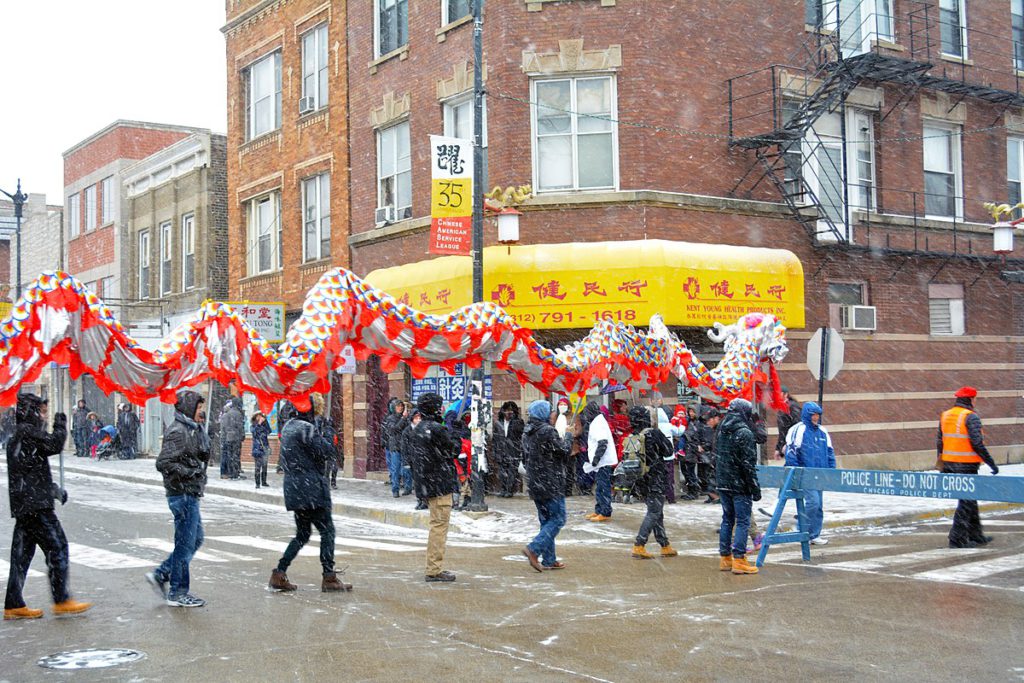 One of the most exciting and enjoyable times of the year in Chinatown is when the Chinese Lunar New Year Param de is taking place. It happens each year on February 22nd and the parade is truly a joy to behold. There's dancing, floats, music and so much more to enjoy. It's perfect for the family.
If you've never truly experienced Chinese New Year before, Chicago Chinatown is most definitely the place to do it. The huge dragons and the carnival atmosphere are like nothing you've experienced before, and it's the most authentic ways to experience the event.
As you can see, there's so much to see and do in Chicago's Chinatown, and there's plenty more to explore beyond the things we've talked about here. So if you're planning a future trip to this wonderful part of the Windy City, be sure to make the most of the things we've mentioned above.