There are plenty of amazing kayaking destinations scattered across Europe. With the stunning landscapes, coastlines, rivers, canals and lakes, Europe offers you a broad range of choices. No matter which part of Europe you are visiting, you will definitely find an excellent kayaking spot.
Following Are Top 10 European Kayaking Destinations
1. Venice Canals, Italy
Venice is undoubtedly one of the most beautiful cities on this earth and a great way to explore its beauty is by having a unique kayaking experience in the Venice canals. As you float in the canal, paddling through the maze of waterways, you get a chance to soak up the historic atmosphere and explore the diverse and rich Venetian architecture in a unique way.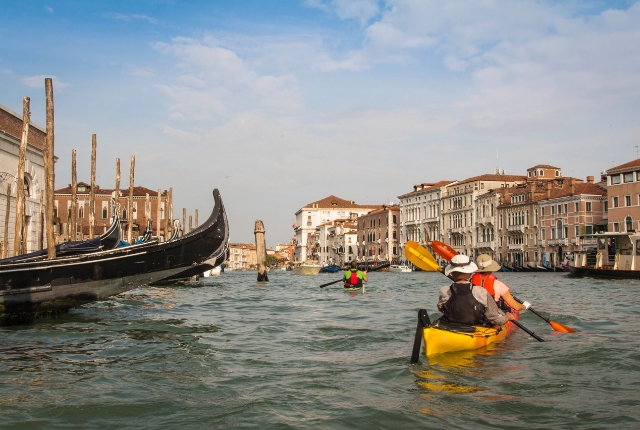 2. Bohuslan, Sweden
Bohuslan, the coastal strip of Sweden, is nothing less than a paradise for kayakers. The stretching starts from Gothenburg and reaches up to the Norway border. There are eight thousand beautiful islands on this long stretch. The coastline of Bohuslan is dotted with little fishing villages that add a unique charm and character to the surroundings. The water here is clearer than the air. While you are kayaking in Bohuslan, the mesmerizing views you get will make you feel as if you are watching some kind of fantasy movie. The best thing about Bohuslan is that even complete beginners in kayaking can have a great time here because the waters are very calm and tranquil here.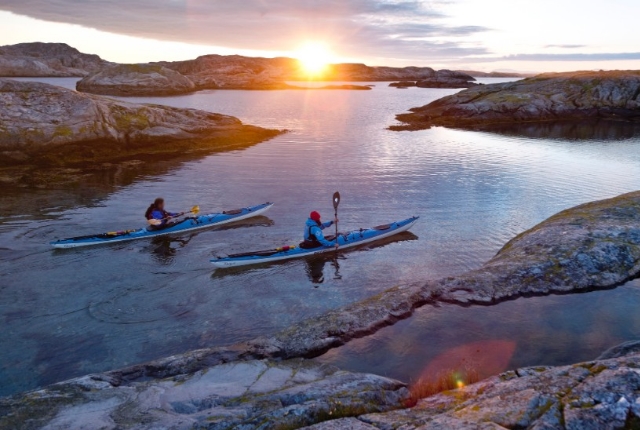 3. Albufeira, Portugal
Located in Portugal, Albufeira is another great kayaking destination in Europe. The magical islands, secluded coves and the sparkling blue water of Albufeira will make sure you have a great time kayaking. There is so much to explore in this region that you can spend days here without getting bored. Do not forget to explore the inland upstream on the nearby Aljezur River as well.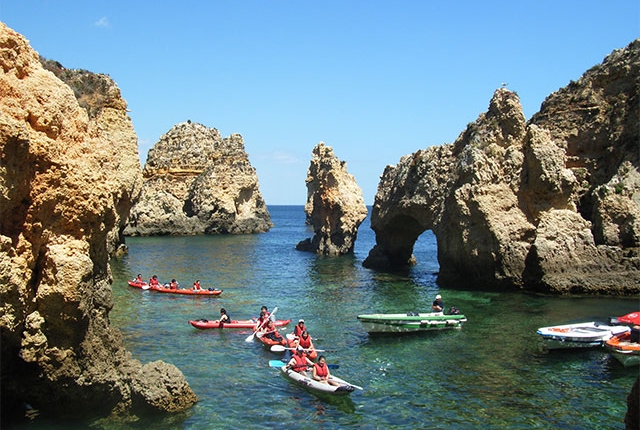 4. Vilamoura, Portugal
Located in the magnificent Algarve region of Portugal, Vilamoura is another superb kayaking destination in Europe, especially for beginners. Paddling in the relatively calm waters of Vilamoura and exploring the coves and bays of its stunning coastline will make your kayaking trip very special. While you are not in the water, you can enjoy cocktail on its beautiful beach while sunbathing.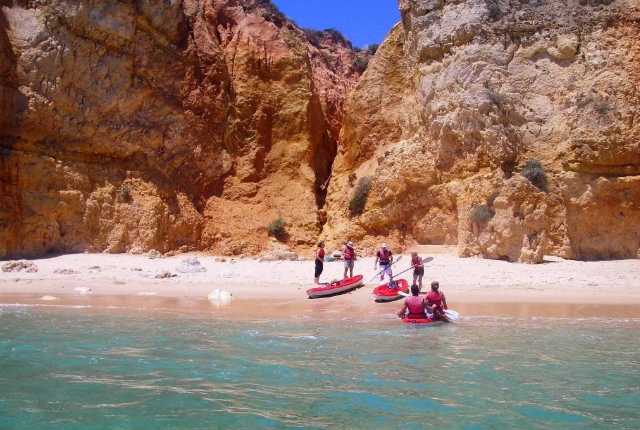 5. Normandy, France
Located on the Varenne and Sarthe rivers, the Parc Naturel de Normaindie-Maine is an awesome kayaking destination in this part of France. If you are more into sea kayaking, you must also explore the Mont St Michel and the D-Day landing beaches. The great thing about kayaking in this region is that the waters here have been divided into a range of rapid grades, which means whether you are a beginner or an experienced kayaker, you will have plenty of choices.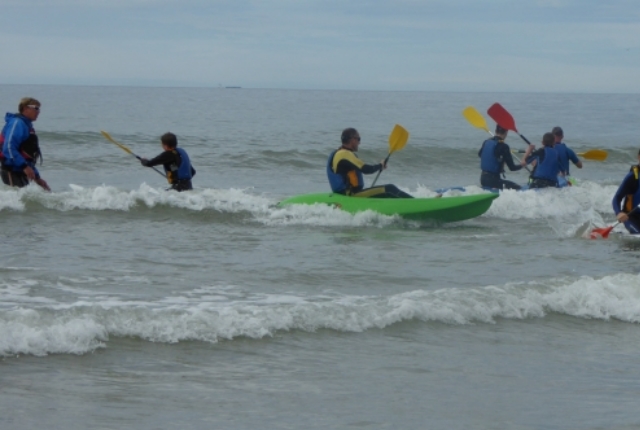 6. Soca Valley, Slovenia
The Soca Valley in Slovenia consists of a 140-km-long Alpine river which originates from the Julian Alps, crosses through the western Slovenia and end in the northern Italy. Kayaking in the stunning emerald waters of this river valley will allow you to explore the highest peaks of Slovenia, including the 2864-metres high Triglev. Though major parts of the Soca Valley river come under grade 3, but if you love challenges, some pretty tough class IV and class V sections are also available here.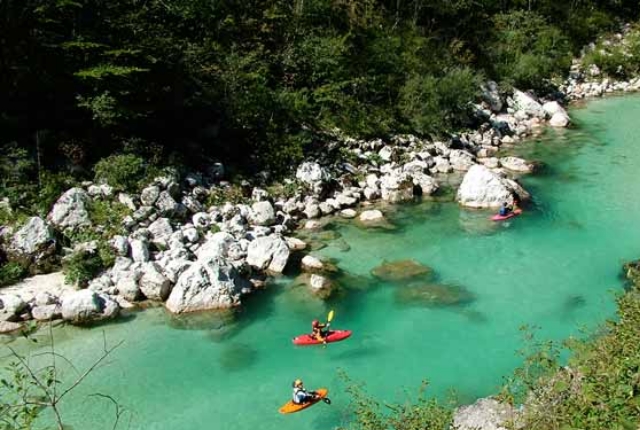 7. Ardeche, France
If you are looking for a world class kayaking experience, Ardeche in France is a must-visit for you. Kayaking through the stunning gorges of this ultimate kayaking destination will give you a mesmerizing and memorable experience. For beginners, summer is the best time to visit this place because during this period of the year, the waters remain calmer. For more challenging kayaking, come in the early spring, as the waters flow faster then.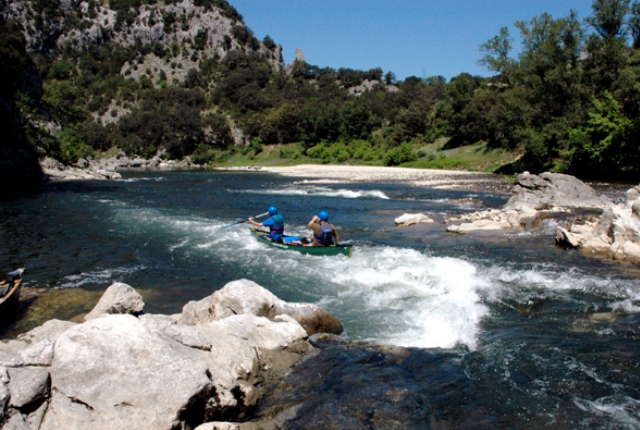 8. Lake Garda, Italy
For those who love tranquility more than adventure, Lake Garda of Italy is a perfect kayaking destination. During the early morning hours, kayaking in this lake will make you realize what true tranquility really means. With the sun rising from behind the mountains, paddling through this river will make you experience peace in a way you never did before.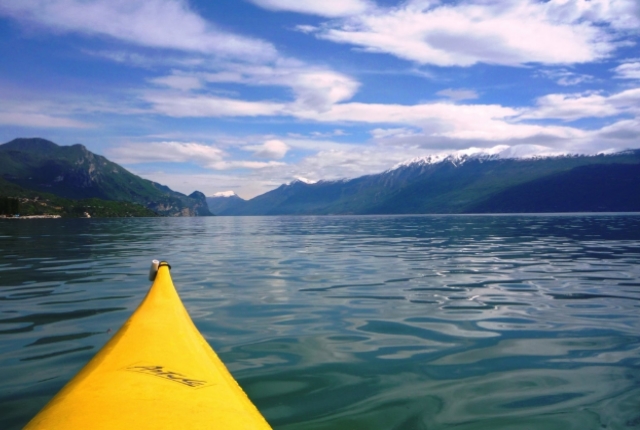 9. West Coast Of Scotland
With its stunning rocky arches, dramatic sea cliffs, sparkling blue waters and white sandy beaches, the west coast of Scotland is a top kayaking destination in Europe. The place is popular for its outstanding natural beauty. Some parts of the region offer you calmer kayaking excursions while others offer you adventure. With the beautiful islands of the coast of Oban and the vast variety of geological landscapes, this place provides you a fabulous scenic trip.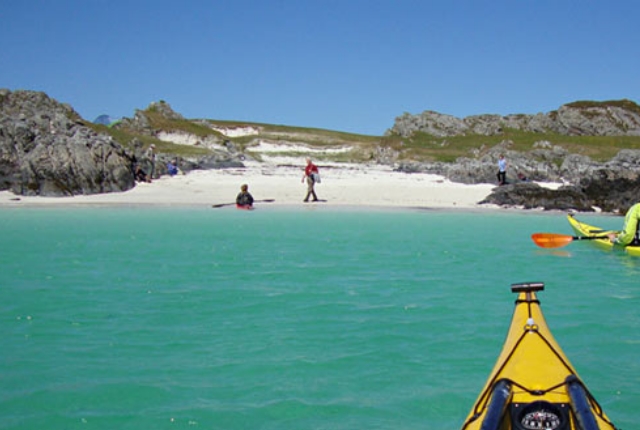 10. Anglesey, UK
Located in the United Kingdom, Anglesey is one of the best kayaking destinations in Europe. The turbulent waters at Anglesey will make your kayaking trip into an experience you will love to cherish forever. If you are an experienced kayaker, you will love to explore this kayaking destination. While you are kayaking, you will also get some amazing views of seals, porpoises and a variety of other beautiful wildlife creatures on the inlets and islets near the shorelines of Anglesey.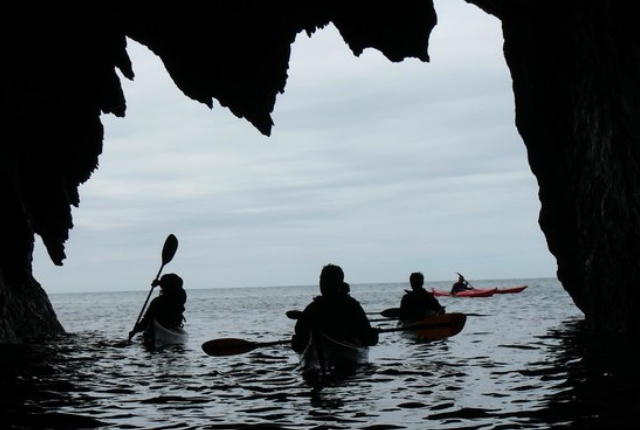 As you can see, whether you are into sea kayaking, river kayaking or lake kayaking, Europe has a tremendous range of choices for you.