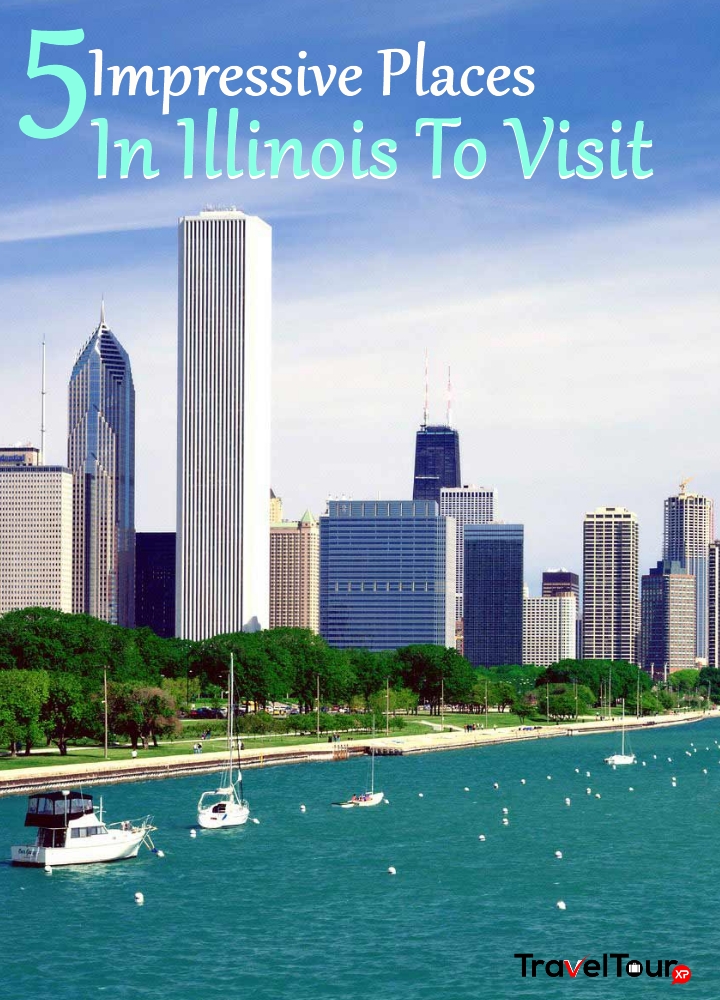 The world Illinois means The Tribe of Superior Men. Illinois is one of the most prosperous and populated states of US. Illinois has great urban center like Chicago and the state is rich in agriculture production, mining etc. The state is a favorite destination of tourists from all over the world as well as US. It has different types of attractions and places for tourists with varied tastes. There are great cities, wonderful natural landscapes, rich cultural and historic sites in Illinois. You can start your tour from the capital Springfield.
5 Really Impressive Places In Illinois For Visitors:
1. Abraham Lincoln Presidential Library Of Spingfield
If you want to know the state more closely then you have to visit this really great library and museum in Springfield. It certainly offers information on the history of the state. Besides, those who are interested on Abraham Lincoln can also be enriched here. The library has terrific collection of valuable reading materials and manuscripts too.  It took almost hundred years to collect these. Though some materials are confined to library. It is a great place for researchers also.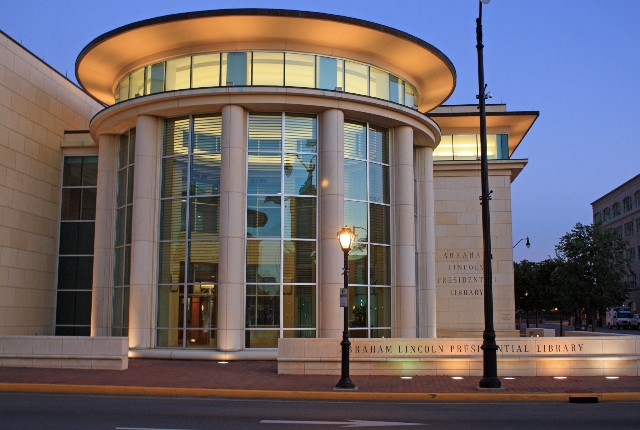 2. Dungeons And Dragons Park, Carbondale
You like fantasy world of medieval type castles, world of wizards, witches, giants, dragons etc, then you must not miss this park in Carbondale, Illinois. It is set up by a man named Barrett Rochman to commemorate the memory of his son Jeremy. Jeremy liked this fantasy world. His visions, dreams and fondness have come to life in forms of amazing and interesting models and articles in this park. A very much impressive fun place for kids and adults alike. You can see some miniature models and collections of Jeremy also in this park. A huge castle is the main attraction of this place.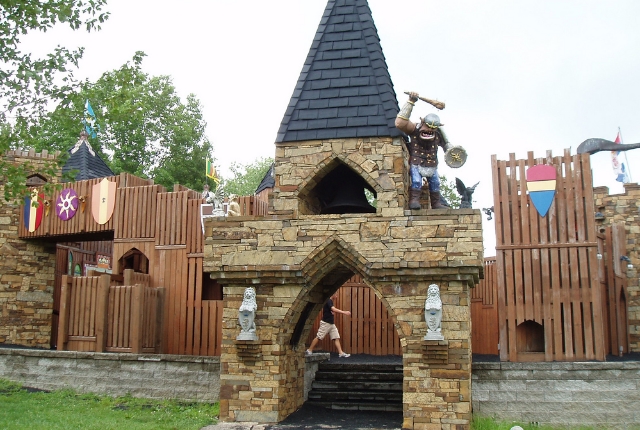 3. The Gold Pyramid House Of Wadsworth
Anyone can achieve a huge accomplishment if he or she has enough money and a dream. Such thing is achieved by an Armenian businessman in Wadsworth, Illinois. In the vast compound of his house there are Wonderful objects like huge pyramids, statutes of Egyptian pharaohs like Ramses that can be seen. The most incredible feature is that these things are made entirely of gold. There is tour available for tourists once in a week. But you can see these things easily from outside and take photographs. The statute of Ramses is said to be more than 60 feet high.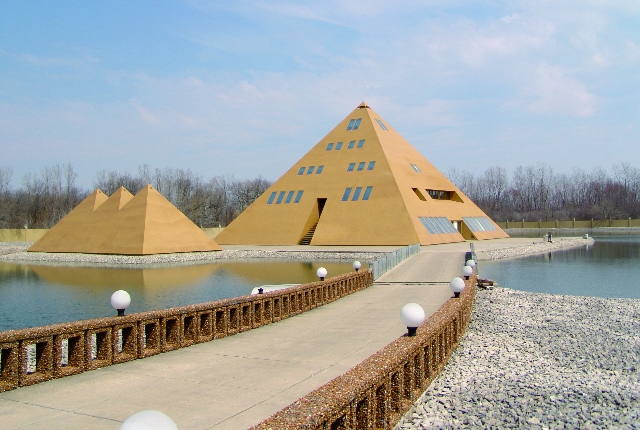 4. The Painting Of Piasa Bird, Alton
The legend of monster bird known as the Piasa Bird was very famous in area around Alton among local Indians. According to the legend a huge bird with horns in head, talons, scales in body and fiery eyes used to attack people and livestock and devoured them. Later on a painting was found done by these Indians on a cliff in Alton. Since then several attempts were made to preserve and modify the painting. The last one is done by a local resident  Dave Stevens. You will really be impressed seeing this 22 feet high painting that has a length of 48 feet. Tourists pose before this painting for photos. Piasa bird is of course a stuff of legend. But local people believe in it highly. It is said that a cave that was discovered more than hundred years ago in that area was filled with remains of humans and animals.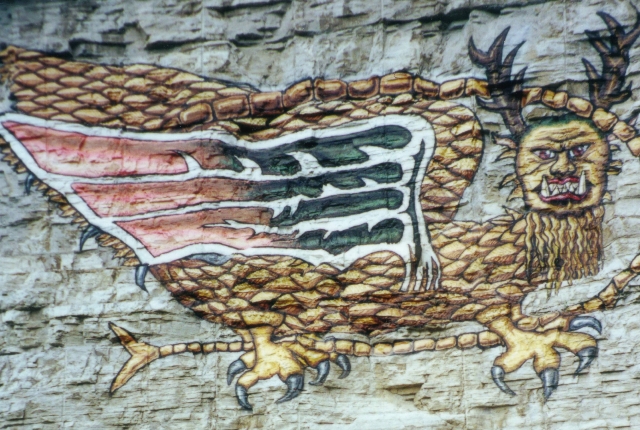 5.  The Biggest Cross Of US, Effingham
This is a great looking religious object that you should visit while touring the state of Illinois. It is situated at the meeting point of two highways in Effingham. The cross is nearly 200 feet high. It is more than 100 feet wide. Set up by the Cross Foundation this is said to be the largest cross of US. This incredible structure is formed out of tonnes of steel and cement It looks quiet spectacular in this particular place. You can visit the nearby Cross Center also for more information on the site.