Being the second largest country of the world, Canada in North America is attracting large number of tourists regularly with its unique natural beauties. With natural beauty this vast country has a history that is very interesting and colorful too. Canada was inhabited by different tribes long ago. In 16th century European powers specially France then Britain took hold of it. Canada became a free nation in third decade of 20th century. A developed county that has famous urban centers like Toronto, Vancouver etc. Tourists who like to visit historic places can visit Canada also for it has many such interesting attractions. Some of these are declared as world heritage sites by UNESCO.
Here Are 5 Must Not Miss Interesting Historic Places Of Canada:
1. Dinosaur Provincial Park, Alberta
A prehistoric site which is a few hours drive from Calgary, Alberta in Canada. The area is a kind of barren land that had produced hundreds of fossils of dinosaurs that included microscopic organisms to very big terrible dinosaurs.
The specimens collected from here mostly belong to Cretaceous period and are on display in different museums around the globe.
Apart from its heritage the area itself is spectacular to look at. You can witness some fossils in the local Visitor Center too. The area is one of the world heritage sites of UNESCO in Canada.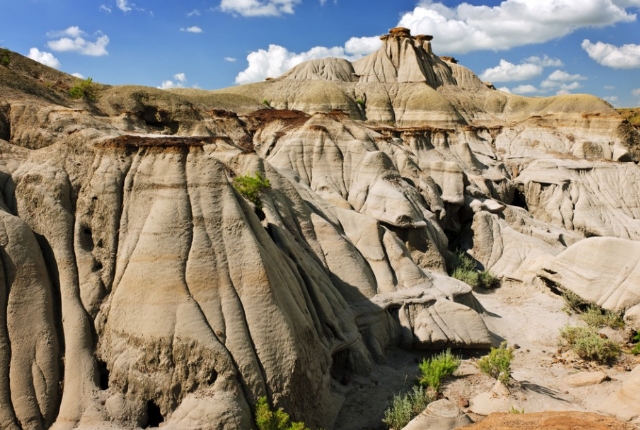 2. Buffalo Jump Site, Alberta
It is already mentioned that Canada was inhabited by many tribes before Europeans came here. One of such tribes the Blackfoot used to perform a kind of hunting ritual on a meadow like place where wild buffalo herds used to graze. These tribal people had expert buffalo drivers who used to drive buffalo disguised as wolves.
The frightened creatures then used to run and jump over a cliff at the end of the meadow.
Thus these were killed and the people used to use the dead remains of the creatures for various needs. Needless to say that the practice was cruel. But it used to occur 6000 years ago. The site is called as Head Smashed In Buffalo Jump Site and located near Fort Macleod, Alberta. One of UNESCO world heritage sites of Canada.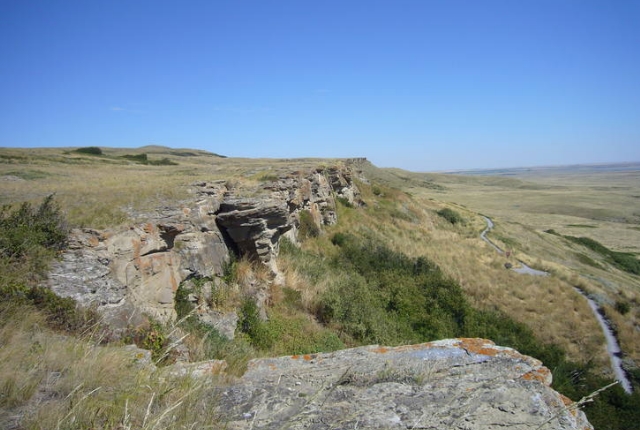 3. The Viking Settlement, Newfoundland
This is the only site in North America where evidences of Viking settlement are found. The site is called L'Anse aux Meadows. Evidences archeologists have unearthed here suggest that Vikings came here in 1000 AD. Now the site is a National Historic Site of Canada. Tourists can see a reconstructed museum in form of Viking settlement in this place. The site is also a UNESCO world heritage site of Canada.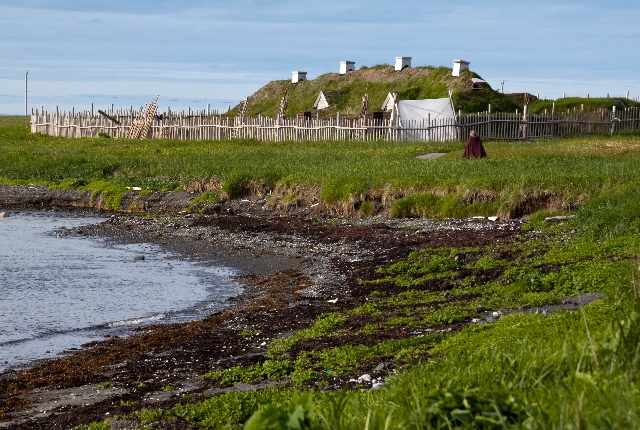 4. Canadian Museum Of History Or Civilization, Gatineau

Now an attraction in Gatineau near Ottawa the capital city of Canada where you can get every information about this huge country and how it has developed. The museum is previously known as museum of civilization. It has almost everything and objects or articles connected with history and heritage of the country. When you are in the capital do not forget to visit this huge museum. The building looks interesting from outside too.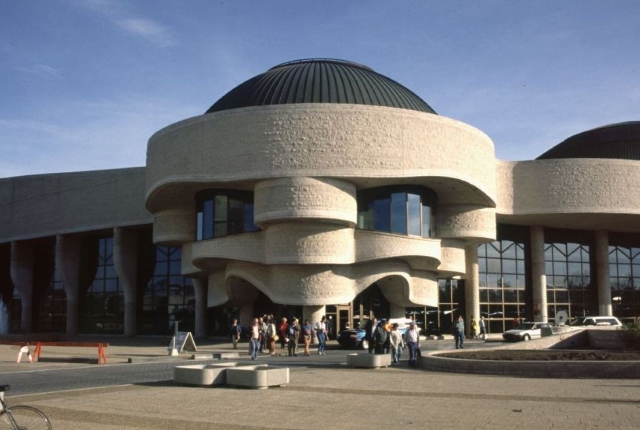 5. National War Memorial, Ottawa
Every sovereign country in the world pays tribute to its fallen soldiers in different battles through beautiful and artistic monument or cenotaph or some kind of obelisk. In this regard Canada also has a nice looking National War Memorial in the capital Ottawa that a tourist can pay a visit to. The memorial monument has some sculptures of soldiers in its foot or top also. This memorial is built to pay tribute to the soldiers who died in two World Wars and Korean War. It also remembers soldiers who remained unknown.