Rhode Island is a scenic New England state imbued with a visceral sense of history. What Rhode Island lacks in size, it more than makes up for in its diverse attractions! The state is a beautiful patchwork of sparkling coastlines, towering cliffs, lofty lighthouses and deserted coves. Many of the fine rambling mansions here have been converted into gracious hotels. These luxury hotels pay homage to New England's golden era of hospitality by offering unrivalled, personalized service. Read on, to discover some of the truly fantastic luxury hotels in Rhode Island.
Here Are 8 Fantastic Luxury Hotels In Rhode Island:
1. Renaissance Providence Downtown Hotel
This stylish 5 stars boutique hotel, which functions out of a former Masonic temple, is located in central Providence. The historic Benefits Street, Roger Williams Park and the zoo are all situated just a short hop from Renaissance Providence Downtown Hotel. The 272 elegant guestrooms and suites have a modern boutique design and feature an array of luxury amenities. The chic 'Public Kitchen and Bar' at the hotel is famed for its contemporary American cuisine. The hotel also has a fully equipped fitness center.
Visit Renaissance Providence Downtown Hotel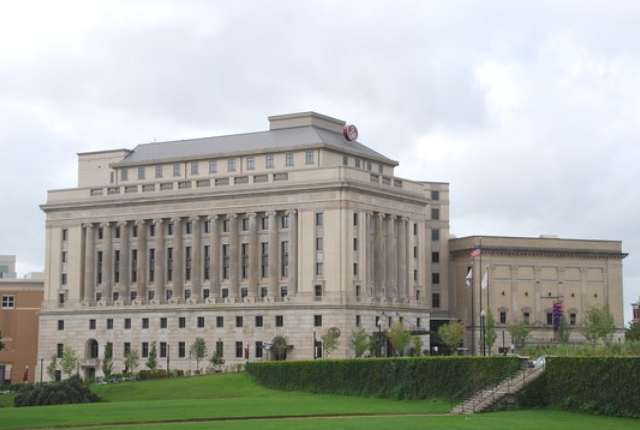 2. The Chanler At Cliff Walk
This magnificent hotel (previously a gracious mansion) rises majestically from its picturesque patchwork of manicured lawns. Located in the posh resort town of Newport, the Chanler at Cliff Walk is a throwback to an age of gilded elegance and gracious hospitality. High end restaurants and boutique stores are located within walking distance of the hotel.
From spacious ocean villas to charming manor rooms, guests can choose from a variety of accommodations.
The 20 elegant guestrooms are havens of serenity and are decorated in different styles which are congruent with the rich history of the region. The innovative menus at the in house restaurants (Spiced Pear, the Veranda and Cliff Walk Terrace) feature a medley of dishes which are prepared from the freshest local ingredients. Guest can enjoy sweeping views of the Atlantic Ocean while sipping handcrafted cocktails at 'The Bar'.
Visit The Chanler at Cliff Walk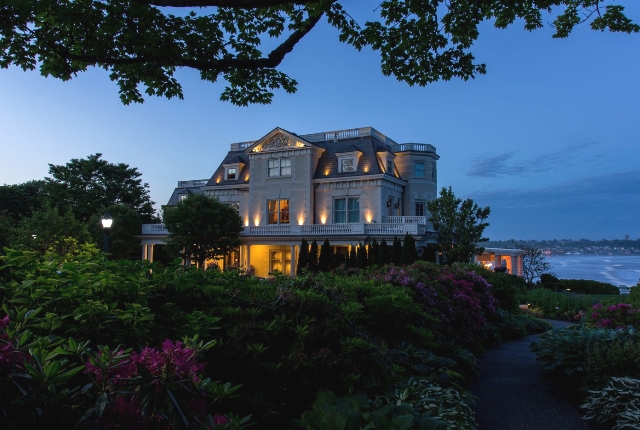 3. The Dean Hotel
This 52 room, hip boutique hotel is located in historic Providence. Top tourist attraction like the Roger Williams Park and Rhode Island School of Design Museum are easily accessible from the hotel. The guestrooms at this hotel range from a single bunk no frills room, to a posh suite which comprises of four divinely decorated, interconnected rooms.
Guests can sample Bavarian Pretzels or swoon over an assortment of perfectly prepared sausages at the German inspired 'Faust' Restaurant.
'Boombox' the lively Karaoke lounge is the perfect destination to host parties. From velvety lattes to full bodied espressos 'The Bolt Coffee Company' is designed to satiate your caffeine cravings. Helmed by Mike Sears, the most famous barman in Providence, 'The Magdalene Room' offers an intimate setting to savor a variety of signature cocktails.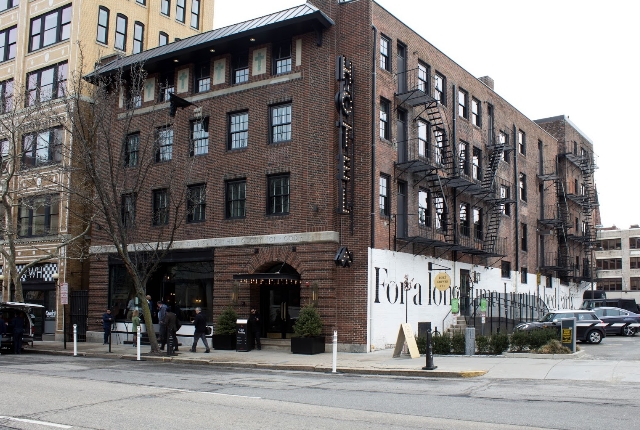 4. The Ocean House Hotel
The Ocean House Hotel a Victorian style waterfront hotel is one of the last remaining grand ocean front hotels in New England. This AAA, five diamonds resort style hotel which is positioned atop a high bluff, allows guests to enjoy illuminating views of the Atlantic Ocean.
The 49 elegant guestrooms and 18 sumptuous suites feature muted color schemes, New England artwork and gorgeous wooden furniture.
The rooms are kitted out with i-pads, flat screen TV and i-pod docking stations. The hotel offers a range of dining options with the emphasis being on fresh, farm to table produce. Enjoy personalized spa treatments while absorbing heavenly views of the ocean at the 'OH! Spa'.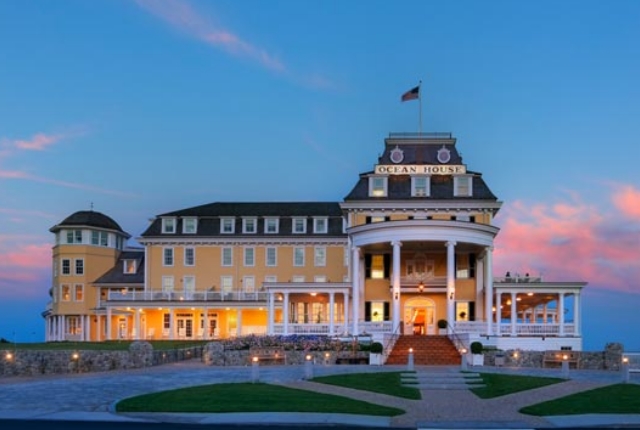 5. Forty One Degrees North
With sophisticated living spaces and showcasing the latest technology, Forty One Degrees North is all about modern elegance with a stunning waterfront setting. The 28 large, guest accommodations feature high speed internet facility, 40 inch flat screen LCD TV, laptop compatible in room safe and gas fireplace. Guests can enjoy an assortment of grilled meats and seafood at 'The Grill'. The hotel boasts of a beautifully manicured garden and a well stocked library.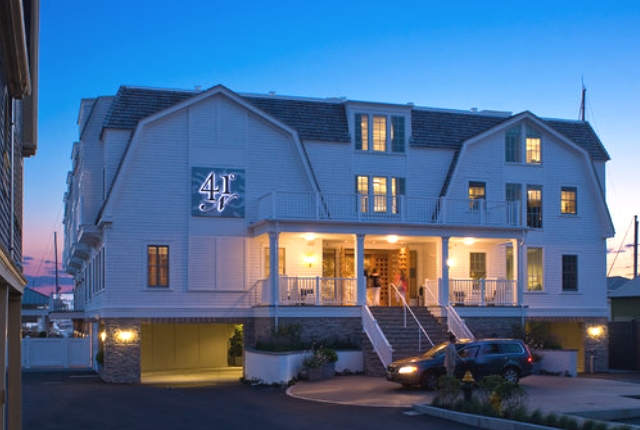 6. Hotel Viking
The iconic Hotel Viking dates back from the 1920's. Located on Bellevue Avenue, the hotel is within walking distance of major attractions of the area, which include International Tennis Hall of Fame and Museum as well as Long Wharf Mall Shopping Center. The 209 historic guestrooms are luxuriously appointed.
Room amenities include flat screen TV, in room safe, Starbucks coffee maker and ironing board.
The trendy 'One Bellevue Restaurant' serves both traditional and modern fare which is prepared using locally sourced organic ingredients. 'Top of Newport Bar' has an extensive liquor menu. Guests can enjoy exotic Balinese spa treatments at the stunning 'SPAFJOR'. This hotel also has an indoor pool and terrace.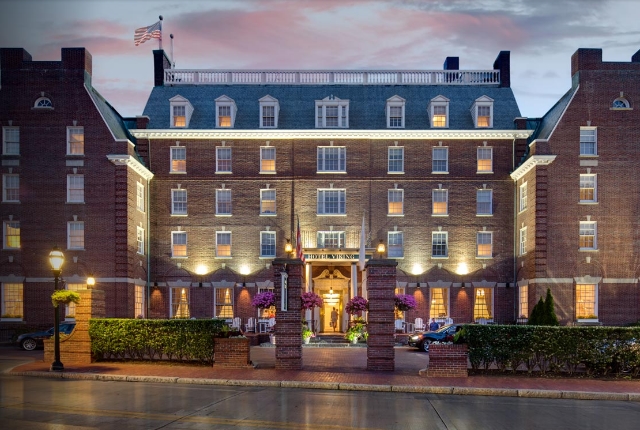 7. The Attwater Hotel
This urban style boutique hotel with its distinctive, chic interiors is located on Liberty Street, opposite the Newport Art Museum. The 17 spacious guestrooms at the hotel are decorated in glamorous coastal style. The guestrooms feature an in-room safe, refrigerator, Keurig coffee maker, free Wi-Fi and Apple TV. Guests can savor delicious baked goods and decadent pastries at 'The Breakfast Café'. To relax the body and rejuvenate the mind guests can head to the elegant in-house spa. This hotel also has a fitness center and a sun deck.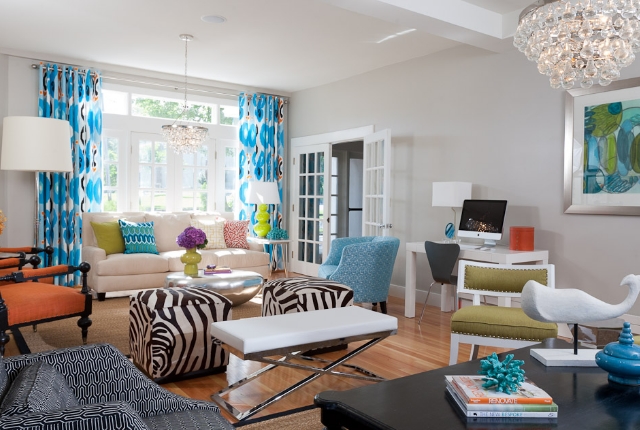 8. Gurney's Newport Resort And Marina
Enjoy the tranquil seclusion of Goat Island while soaking up the epic views of Narragansett Bay at Gurney's Newport Resort and Spa. The famous Touro Synagogue is within driving distance of this hotel.
The 257 gorgeous guestrooms are categorized into standard rooms, rooms with a view, deluxe rooms and suites.
'Windward Coastal Grille' is famous for its extensive seafood menu. 'Five33 Lounge' serves enticing cocktails along with sandwiches, flat breads and pastries. Guests can head to the charming 'Seawater Spa' to experience exciting spa treatments. This hotel also has a sauna, indoor pool, outdoor pool, sundeck and business center.
Visit Gurney's Newport Resort and Marina