State of Rhode Island and Providence Plantation which is simply known as Rhode Island is the smallest state of US. At the same time history of this state is very old too. During colonial era it was one f the few states that came under the influence of Britan. It was among first few states which got freed from colonial rule also. This state joined Union army in American civil war too. Large number of inhabitants who joined Union army from this state died in civil war. All these and its vintage heritage have given birth to stories and legends of paranormal activities and ghost haunting around the sate. There are several places which have background of haunting and scary happenings. If you are interested in such things you can visit some places while touring Rhode Island.
Here Are 5 Spine Tingling Haunted 4D Places Of Rhode Island, Us
1. General Nathaniel Greene's House, Coventry
General Nathaniel Greene was a historic and major figure of American Revolutionary War. His house or homestead in Coventry of this state is a historic, heritage building. But visitors have felt sudden inexplicable drop in temperature here, footsteps or screaming are heard when there is no one in sight. In addition sudden banging and slamming of doors and windows has also occurred here. Some even have claimed to sense cannon fire and war being fought nearby the house also.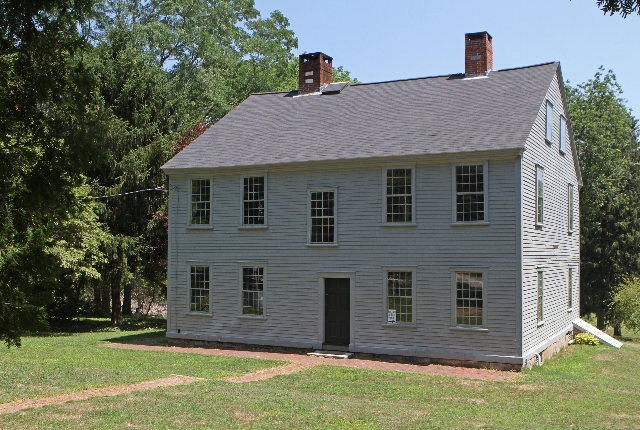 2. The Perron Family House Or Farm, Harrisville
This house or farm is the most famous spooky attraction of Rhode Island now. It is due to the Hollywood movie The Conjuring. In 70s the new owner of the house Perrons suddenly started to feel and see uncanny sensation, things in their house. When it became a bit irritating they called paranormal investigators ED and Lorraine Warren who investigated the house. They told that these were all doings of Bathsheba Sherman a devil worshiper and former owner of the house who sacrificed her daughter to the devil.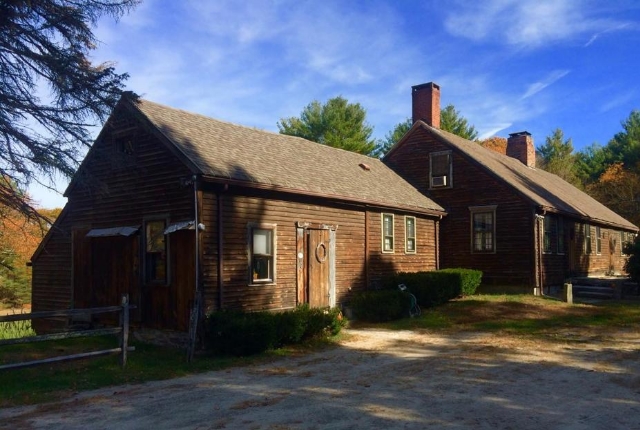 3. Belacourt Castle, Newport
Belacourt castle is a historic old place of Rhode Island that is famous for haunting and spook related happenings. It is so full of strange sighting and stories that there are haunted tours for tourists in this place. It is said that even the antique objects, weaponry, furniture of this castle are malevolent. A particular armory has bad reputation. People say that a pair of chairs always throw people who try to sit on those. Some even have claimed to see a ghostly monk in the castle too.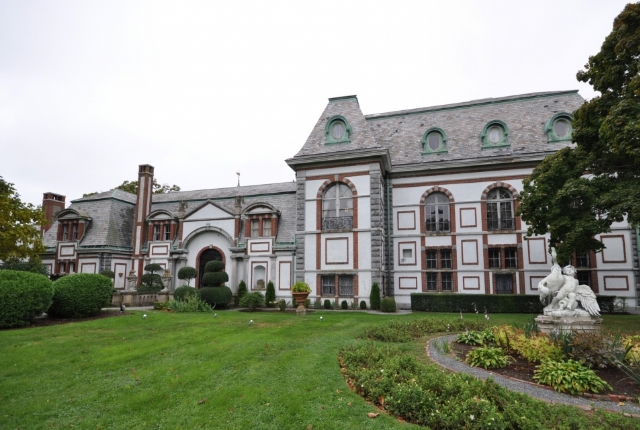 4. The City Hall, Providence
Providence, the capital of Rhode Island has several old places and buildings with haunting background. One of these places is the city hall built in late 19th century. People who work in the night have reported strange happenings like lights going haywire, furniture and other objects moving on their own, lifts are coming up or down in a word moving without any help. This city hall is one of the famous haunted attractions of Rhode island that you must not miss.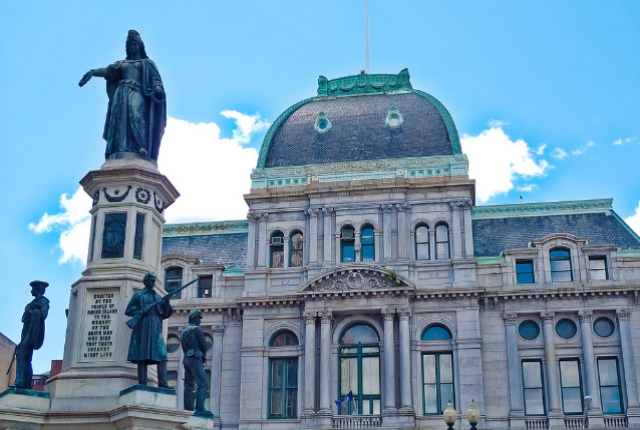 5. Grave Of Mercy Brown, Exeter
In Exeter of Rhode island the legend around Mercy Brown is very famous still. In 1892 Marcy Brown a daughter of Brown family died of tuberculosis. After her death when several other mysterious deaths occurred around that place local people suspected that it was Mercy Brown who was still at large. Mercy Brown was not buried. Her body was kept on a vaulted lair on the ground. When local people opened it, to their horror they saw that the body was fresh and warm as if she was alive. She was taken for a vampire and her body was cut to pieces and buried underground. You can visit the grave of Mercy Brown in Baptist Church Cemetery of Chestnut Hill in Exeter, Rhode island.