Though it is the tiniest state in United States in terms of area but Rhode Island has immense historic importance. This state was one of the 13 British colonies. But it was the first state that opposed British domination. Rhode island is a historic state with great colonial era relics. Besides its proximity to sea has earned it the nickname of The Sea State. Rhode Island has spectacular sea shore related beauty and some great islets too. For these reasons it is a heaven for tourists with varies tastes. Moreover there are some really interesting activities that a tourist can take part into while touring Rhode Island.
Here Are 5 Really Interesting Things To Do While In Rhode Island:
1. Behold The Mysterious Viking Tower
A supposedly medieval relic that you can see in Newport of Rhode Island if you like historic thing. Though it is popularly known as Viking tower but till today no one can tell for certain what actually it is. It stands 30 feet high. A completely rocky structure. There are several theories behind it. Some say that it is a structure that was built by Freemasons. Some say that it was built as a part of something big that somehow  was abandoned in middle. Archeological findings and excavations have proved that this existed even before the arrival of the colonial Europeans.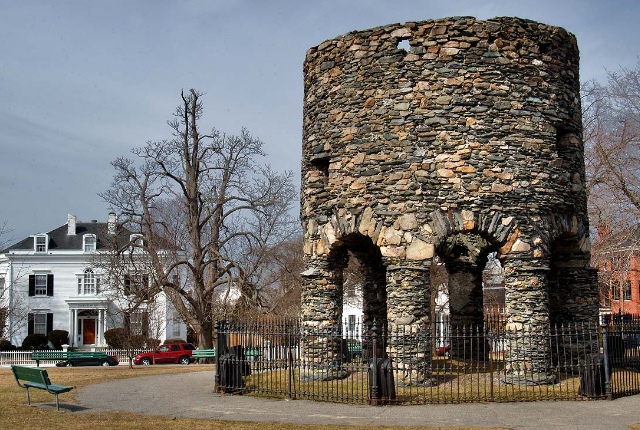 2. Enjoy The Sight Of Fighting Seabee
Fighting seabee is a statue that once belonged to the Naval Construction Battallion of WW2. This statue can be seen in the Seabee Mmorial Park in North Kingstown, Rhode Island. The statue is very funny looking and is an example of great imagination. The bee is seen with a sailor cap on head. It is in fighting mood and holds things like a hammer. pipe and two machine guns in different hands. It will certainly give joy to kid if you have one with you. The statue was designed by Frank J Iafrate.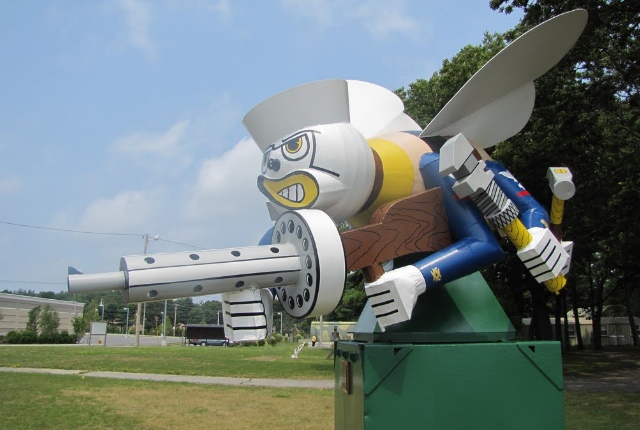 3. Be Thrilled In Herreshoff Marine Museum
It is already said that Rhode Island is called the Sea State. If you like sea sailing in small boat and yacht then you should visit this Herreshoff marine museum in Bristol. This museum exhibits several old and not so old small boats or yachts that once took part in the famous boat racing called American Cup. It is said that this boat race is a major cultural heritage of this part of Rhode Island. Here in this museum you can see several cup winning boats that took part in the race from 1893 to 1934. In this museum visitors are also informed about how these fast sea sailing boats are constructed.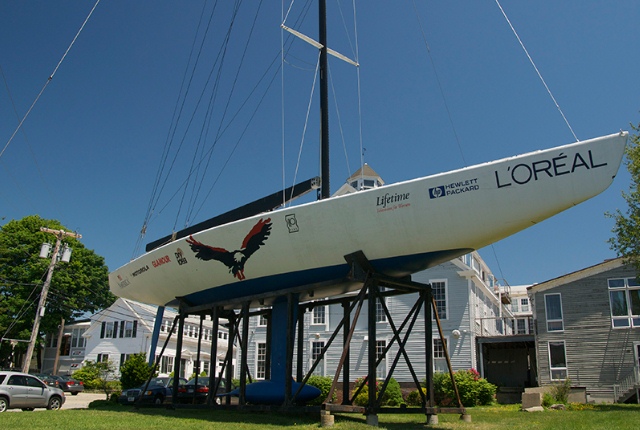 4. Be A Witness To The World's Largest Bug
There are several weird and funny statues that can be seen around different US states. Some belong to insects or bugs. But this particular statue is called the world's largest bug. The statute is a termite. It is 58 feet long and weighs several thousand tons. It is made of steel and fiberglass. This termite is lovingly called Big Blue Bug and is situated on the roof of office of New England Pest Control, Providence, Rhode Island. The bug is so popular locally that the office is now known by its name. If you do not have termite problem in your house still you can visit this thing in Providence.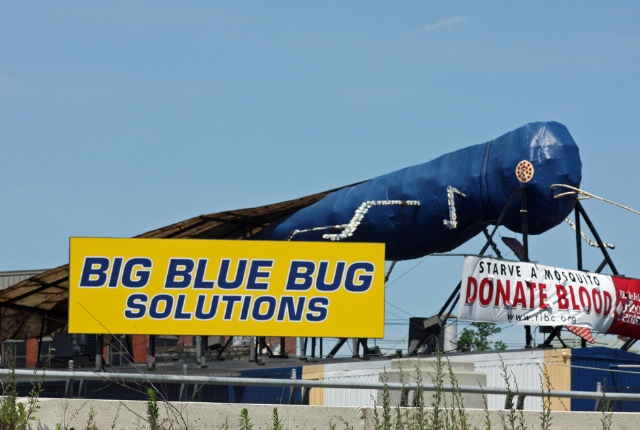 5. Experience The History Of Oldest Carousel In Watch Hill
If you have kid or kids then you must have visited fair or carnival where your kids have enjoyed riding horse on carousel. While visiting Rhode Island you can come to Watch Hill of Westerly to have a glimpse of the state's oldest carousel. There are actually two such carousels. This one was built in 1876. This carousel is finely restored for people to experience the history. it is so finely kept that young children can ride it even now. This Flying Horse Carousel is one of the National History Landmarks of the state.