Orlando theme parks have endless fun and adventure for people of all age groups. Orlando will keep you busy exploring the various themed parks. Right from the ever popular Disney's Parks, to the fabulous Universal Island's of Adventure, to some water fun at the Sea World. Visitors both young and young at heart have options to explore as per their choice. Its Just not Slides and Rides as options for adventure at Orlando Parks. These parks have never failed to astound the visitors beyond their imagination and there are new projects launching every year to make your journey full of some everlasting memories.
Lets Have A Look At Some Of The Fantastic Adventurous Theme Parks In Orlando:
1. Universal's Islands of Adventure
Florida's most popular theme park, it is rightly named as Islands of Adventure. Revamped in 1999, the park was Originally named Universal Studios Florida. There are 7 themed Islands in the park each having its own world to explore. The Toon Lagoon filled with cartoon characters, Skull Island, Jurassic Park, The Wizarding world of Harry Porter based on the famous series of same name, The Lost Continent themed to ancient myths & legends and Seuss Landing based on works of author Dr Seuss. You can never explore the entire park in a day nor will you get enough of exploring it. It Stays true to its Slogan "Vacation Like You Mean It"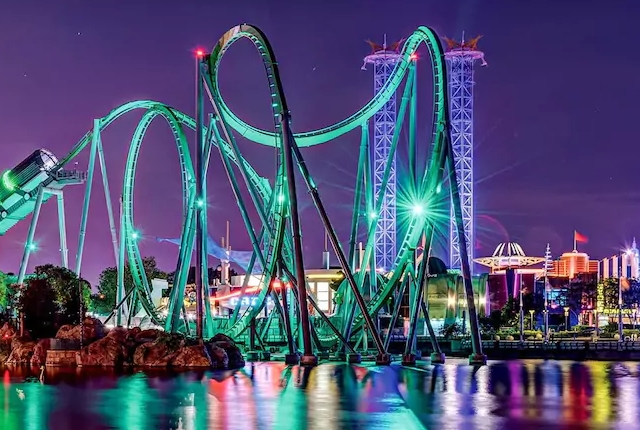 2. SeaWorld Parks and Resorts, Orlando
It is the Marine Zoological Park comprising of SeaWorld Orlando, and its neighbors Discovery Cove and Aquatica. The SeaWorld is divided into different areas called 'seas'. There are live aquatic shows of Dolphins in Dolphin Theater and California Sea Lions in Otter Theater. The Shamu Stadium is a home to 6 killer whales and 4 Pilot whales displaying various shows. The Bayside Stadium hosts numerous music concert series and acrobatic show at the Nautilus Theater. Apart from this there are animal exhibits and various other slides and water rides perfect for a water trip.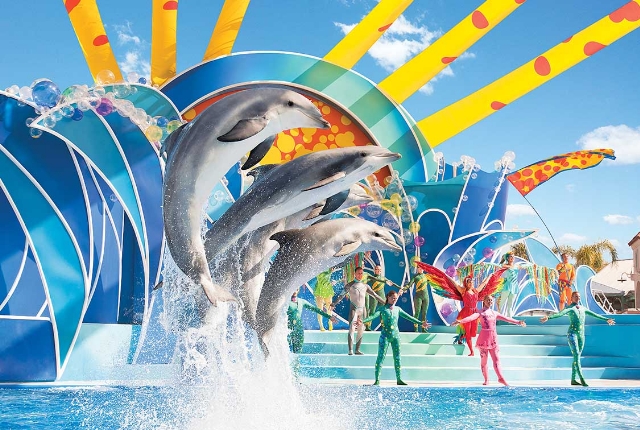 3. Walt Disney's World Resort
A entertainment complex in Bay Lake, it is yet another franchise of the Walt Disney Parks & Resorts. The Land of Fun and Adventure, the complex has four theme parks and two water parks. Magic Kingdom was the first theme park, followed by Epcot, Disney's Hollywood Studios and Disney's Animal Kingdom. There are even 27 resort hotels in the park for your loading and boarding. Your entertainment will have no end with many other venues including the golf courses and camping resort. Special events like the Halloween party, Food and Wine festival, Aqua tour, pirates and pals fireworks voyage and many other are held at the park.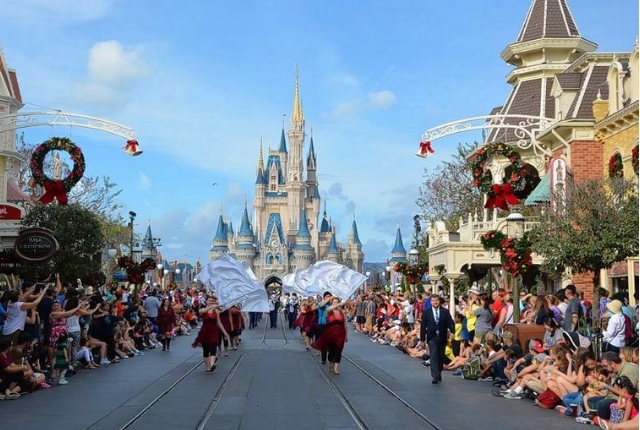 4. Fun Spot America, Orlando
Fun spots are a set of local, family-owned and operated amusement parks. These are classic theme parks of Orlando which started in 1979 as Fun N Wheels and went on evolving over the years. The renovation of the park in 2013 brought even better and Huge'er parks for the visitors. The latest attraction is World's second tallest Sky Coaster which is as high as 250 feet high!. The Wooden Roller coaster, Freedom Flyer, White Lightning are some of the other attractions. Fun spots have free admission fees hence you can visit with everyone in the family even if the person doesn't want to sit on the rides and just watch you enjoy and have Fun.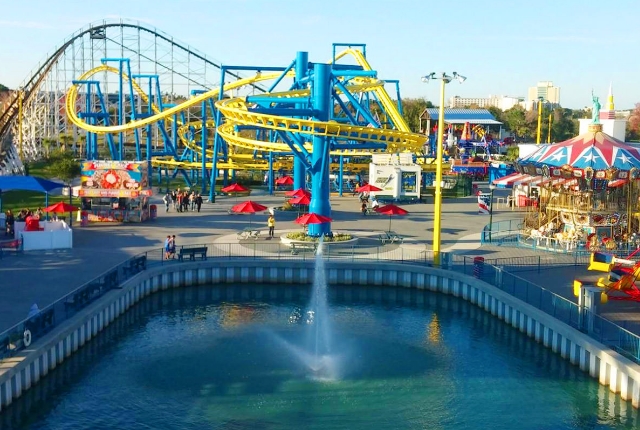 5. Magical Midway, I-Drive
I-Drive's thrill park, Magical Midway is full of unlimited go-karts, bumper cars, boats and midway rides. It is a great entertainment place for entire family and reasonable and flexible price plans. Go-Karts race along two elevated tracks, a fast track and zipping around turns with three stacked levels. Bumper boats, bungy trampolines and star flyer are some of the other attractions.