If you want to visit a state in US that has barren landscape, dry desert like climate, spectacular mountain ranges, gorge, desert like vegetation etc Arizona one of the largest states of south west US is just fit for you. You can engage yourself into different types of colorful activities connected with these features of Arizona. But at the same time there are other attractions or activities which are waiting for you to join in AZ too. Some of  these are connected with rich historic and cultural heritage of the state.  Here is a list.
Here Are 6 Outstanding Things To Do In Arizona
1. Step into Tombstone
Tombstone is perhaps the best known city of Arizona or AZ thanks to Hollywood and its wild west cowboy classic films. For this reason some blocks of modern Tombstone have been turned into the perfect Tombstone of late 19th century when gunfighters, Indians, stagecoach, dirt, crowded saloons etc used to take centerstage, Tourists who are fond of Hollywood westerns won't be disappointed seeing this Tombstone. Besides there are enactments of events of that time which can be seen here also.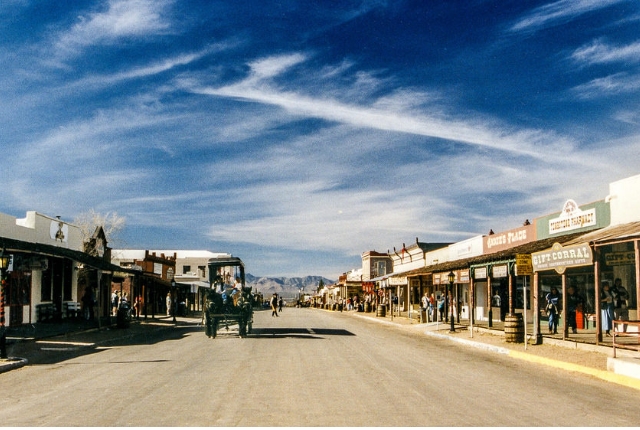 2. Behold the Montezuma Castle
Though this site in proximity of Camp Verde is named after the great Aztec king Montezuma, historians say that this site has nothing to do with him. It belonged to Sinagua tribe of 12th century. According to scholars Montezuma's reign was another hundred years later. Now in this site you can see an amazing five story high sort of ancient apartment that has 20 or so living blocks or rooms. You have to climb ladder to reach it. Besides there is a site museum with articles derived from the site too.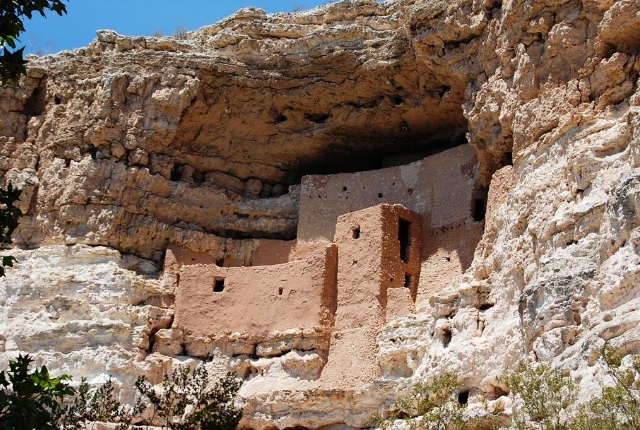 3. Visit the Barringer Crater
This spot is situated almost 60kms from Flagstaff, AZ. Some say that it is the biggest crater on earth created by a meteor thousands of years ago. Known by the name of simply Meteor crater or Barringer crater sight of this spot will surely make you gasp for air. The crater is 4000feet in diameter and it has a depth of nearly 600feet. If you have interest in heavenly object and in outer space then do not miss this place.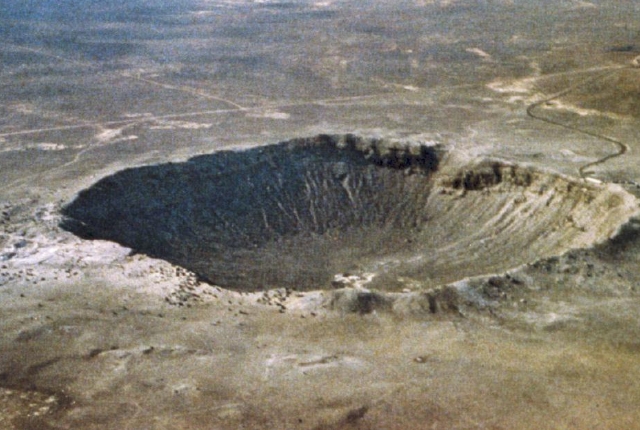 4. Be amazed to see the London Bridge
If you want to view a piece of pure British art and architecture in desert Arizona, go to Lake Havasu City to see the famous London Bridge. The founder of the city Robert McCulloch bought the bridge for millions and spent more millions to ship it in Arizona. Here it was reassembled and rebuilt again in 60s of last century. A  fine piece of British architecture of more than 900feet over the lake that has connected the Havasu city to an island.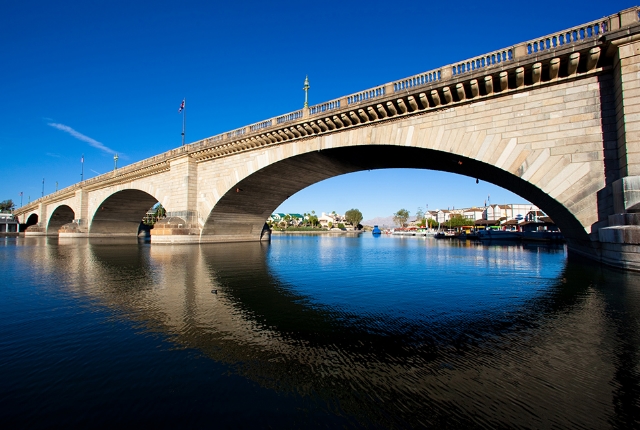 5.  Pay respect in Governor Hunt's Pyramid
After a piece of Britain if you want to have a glimpse of ancient Egypt then visit Phoenix to see and pay respect to Governor George W P Hunt in Gov Hunt's pyramid. No it is not an actual pyramid like London bridge which was brought from London. Gov Hunt built this 20feet tall structure out of bathroom tiles for his deceased wife. Later he was also laid before her in that same pyramid after his death.  There are other family members who also were laid in that pyramid after their death. The pyramid is on the top of a local hill.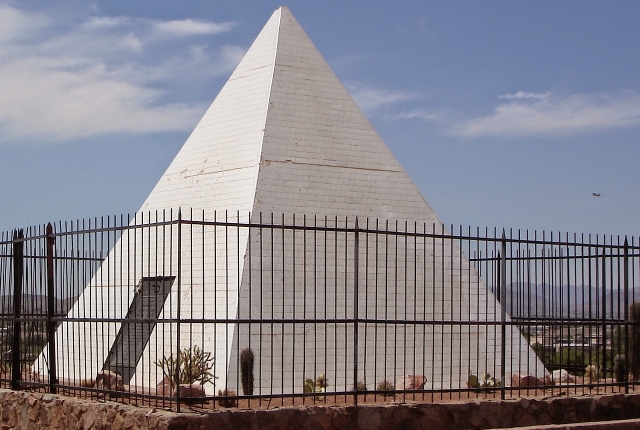 6. Be Close to God in Garden of Gethsemane
You have to visit this place if you are a bit religious in mind. If you do not still you xan spend a good time here. A garden full of religious statues like Jesus Christ, mother Mary,,scene from the Last Supper  etc. The statues are works of Felix Lucero a local man which can be seen in Tucson, AZ.. Mr. Lucero survived miraculously in World War and after returning home engaged himself building these statues out of sand from local river with debris and plaster. After his death local people are tryng to restore and preserve his works.