USA has one of the most vivid landscapes in the world and it being on the bucket list of every wanderer is obvious. Now this is one such country that has a plethora of diverse sights to see, so much so that you may actually not be able to cover all of it in one trip. You might have to break down your plan of touring USA into a couple of trips. And if it's the Southwest of USA that you'll be hitting first, then you have a number of options. We are bringing the top ten most magnificent sights in the Southwest of USA that will blow your mind.
All These Are A Must Visit If You Are In The Region:
1. Grand Canyon, Arizona
This one barely needs an introduction. This world famous sight is called Grand Canyon for a reason. The bare dimensions of this natural formation will leave in pure awe. It is rightly included in the seven natural wonders of the world. A canoe ride on the river will give you the first-hand experience of this amazing creation of nature.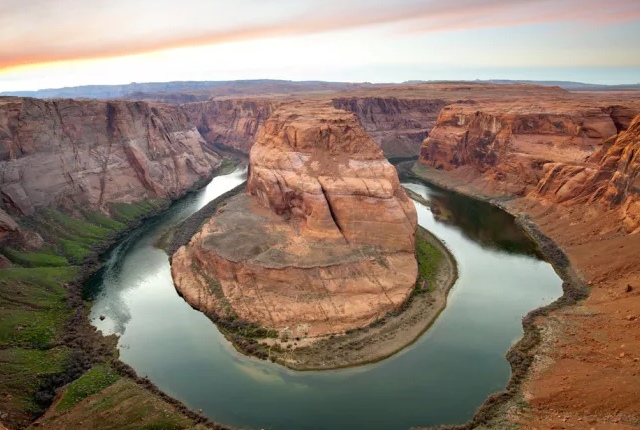 2. Havasu Canyon, Arizona
This breathtakingly beautiful sight in Havasupai Native Reservation has cascades of clear water falling from reddish brown cliffs. It will definitely be one of the most beautiful natural surroundings you would ever visit. You can go lost in the beautiful surroundings for hours.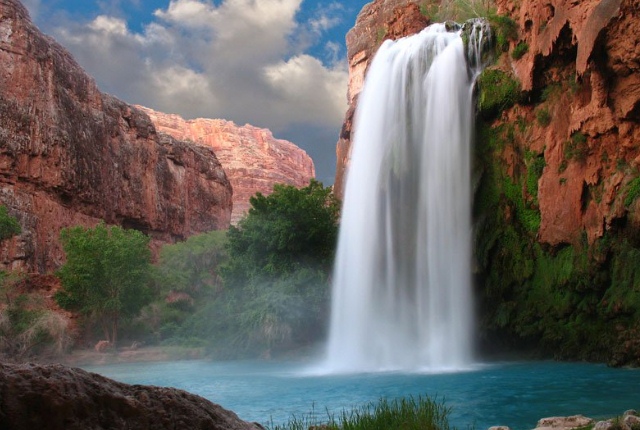 3. Antelope Canyon, Arizona
This slot canyon is located in the Navajo Reservation. The amazing patterns on the rock formations give an idea that the region once had a different kind of ecosystem. The whole sight is a treat in itself.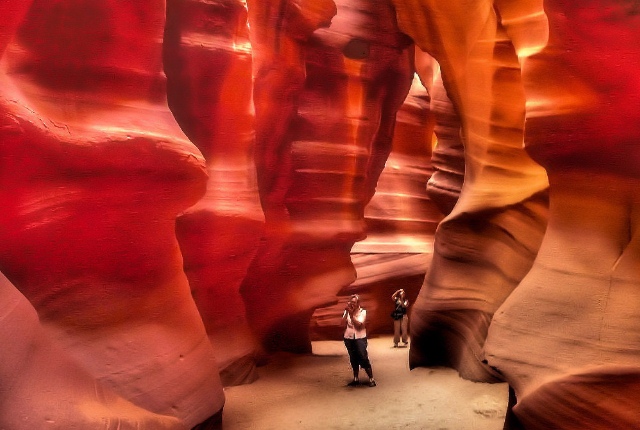 4. Carlsbad Caverns, New Mexico
If you like some dark adventure in your tour, then you must surely visit this one. This cave formation is one of the most beautiful natural caves that you'll ever see. The structures inside the cave are surreal and must be seen yourself to be believed. Despite being a cavernous site this place has such play of colours and contrast that you'll rarely stop clicking photos.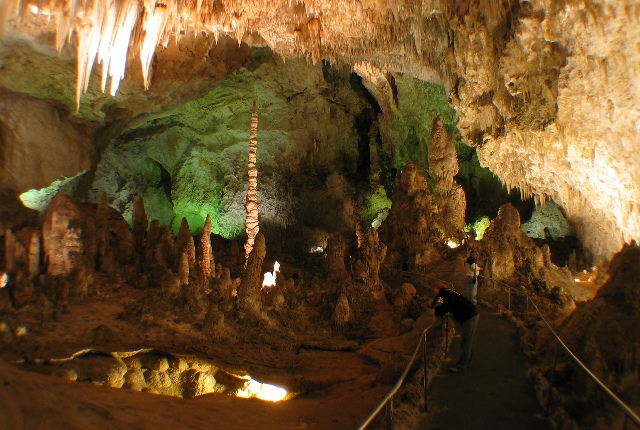 5. San Xavier Del Bac, Arizona
This structure is a Catholic missionary monument built in Spanish style at Tohono O'odham San Xavier Indian Reservation. It revokes a hauntingly beautiful quaintness with the magnificence of Spanish Catholic architecture. The grandeur of this place lies in its architectural excellence which will overwhelm you with its beauty.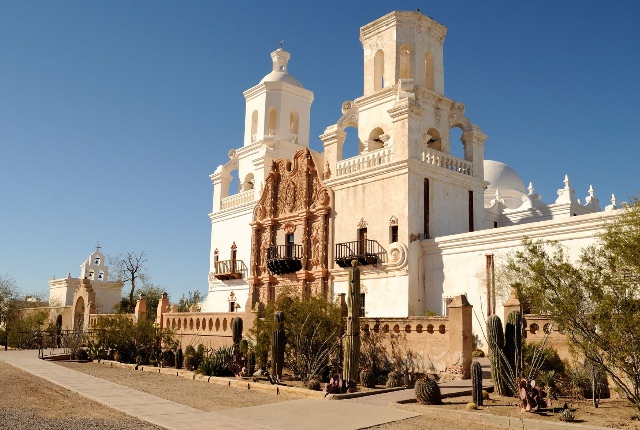 6. Taos Pueblo, New Mexico
Taos Pueblo is one of the oldest inhabited communities which is nearly a thousand years old and is belongs to the Native Americans of this region. It is the only sight in the USA to be designated both as a National Historic Landmark and a UNESCO World Heritage site. The whole expanse of the community looks straight out of Native American folktales. You are lost in the quaintness of this place where time stands still. This place attracts numerous photographers from across the world for its sheer quaintness and beauty.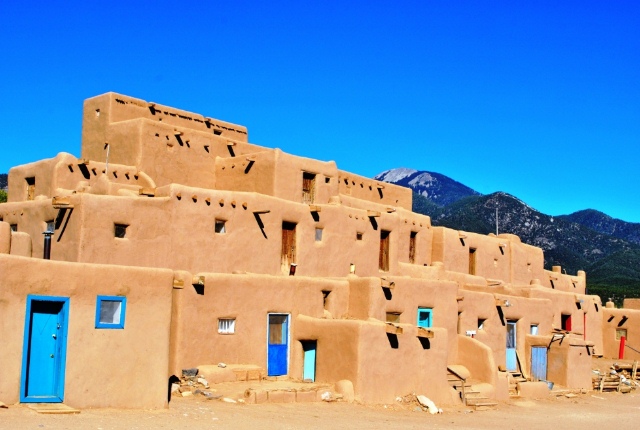 7. Garden Of The Gods, Colorado
This National Natural Landmark is a pride of the city of Colorado Springs. This is the region where the Great Plains meet the woodlands. The sight of Southwestern woodlands meeting the Pikes Peak mountain forests is the most amazing experience in itself. The sight seems nothing less than a landscape out of fairy-tale or the Lord of the Rings.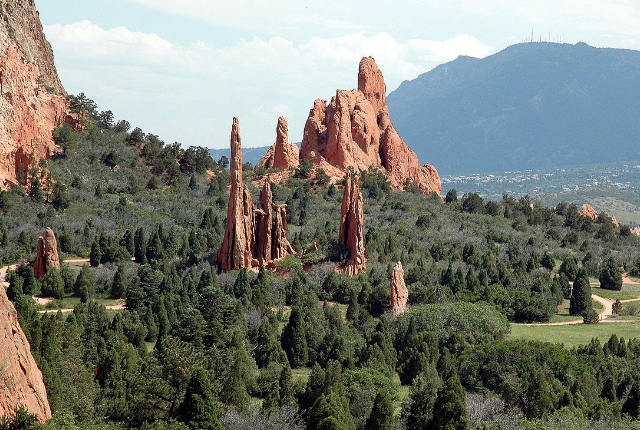 8. Arches National Park, Utah
This is one of a kind sight with nearly 2000 arch formations of sandstone rocks that do not appear in anywhere else. The largest of these arches being the Landscape Arch with a length of about 290 feet. These vibrant rocks provide a window-like appearance. This area is more breath-taking in actual than in the photos that you'll ever see.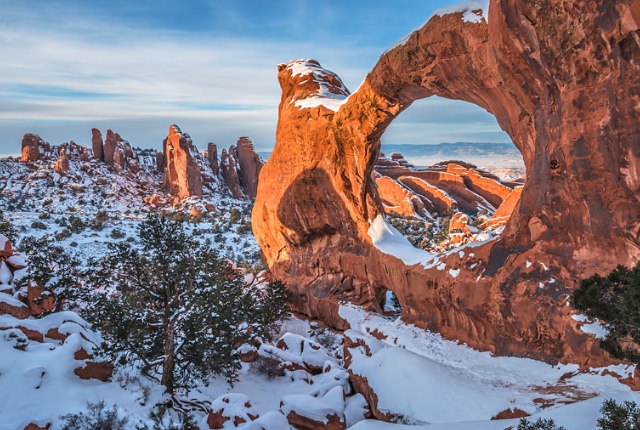 9. Antelope Island, Utah
If you are tired of going around the dry and dreary desert-like regions, this should give some relief. Located within the famous Great Salt Lake, this island is one of the ten islands here. This island is an extremely beautiful sight. People generally like to bike around the trails. You can swim in the lake for a more natural experience.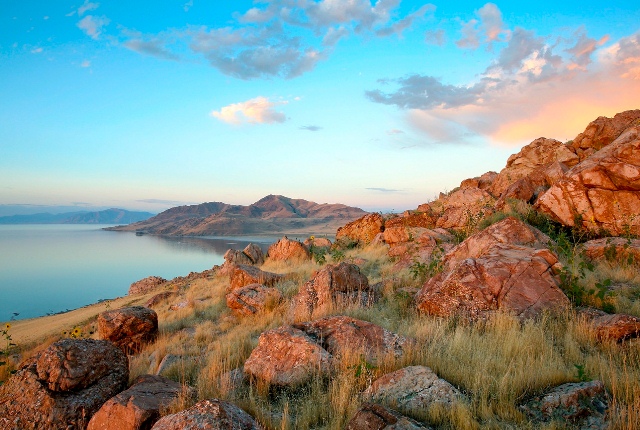 10. Bryce Canyon, Utah
This mind-blowing sight is something that you'll probably never forget. This edge of Paunsaugunt Plateau has naturally carved tower-like formations arranged together as if a master architect laid them there with intent. As a tourist you might feel like you have be teleported to another planet altogether. You can go see the Bryce Amphitheatre which is a series of eroded breaks at the eastern slope of the plateau. The Hoodoos are a unique sight. We bet no other place can offer an out-of-the-world experience like this.