A nation with diverse man-made and natural landforms, U.S has exquisitely beautiful landforms and scenic sites. From mountains to canyons, valleys, beaches, and majestic lakes, the list of natural beauties is endless. Though it is tough to list the best 10, we will short-list our favorites among the many beautiful natural sites and landmarks.
The 13 Most Beautiful Places In The U.S Are
1. Mendenhall Glacier Caves, Alaska
This 12-mile glacier is situated in the Mendenhall Valley of Juneau. It is a home to many ice caves and amazing snow formations . These ice caves are inside the partially hollow glacier and there some parts of kayaking and then ice climbing the glacier to reach the ice caves. The glacier is melting little by little and in this process too leads to some marvelous creations.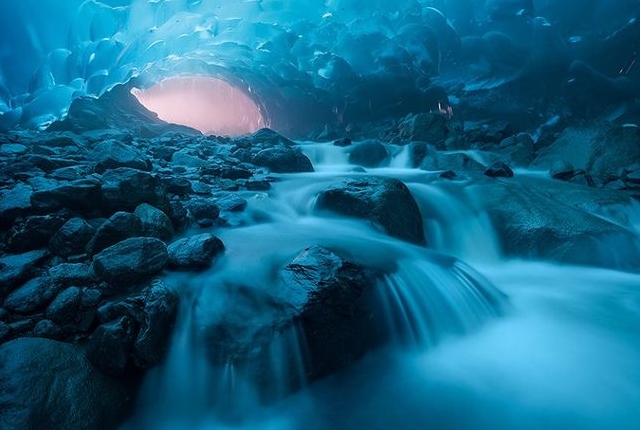 2. Zion National Park, Utah
This park 146,000-acre area is one of the oldest parks in Utah and has some magnificent canyons which are known for hiking trails and rock climbing, rappelling, and sight-seeing. The places of interest here are the Temple of Sinawava, Angels Landing, the Narrows, and the Cathedral mountain.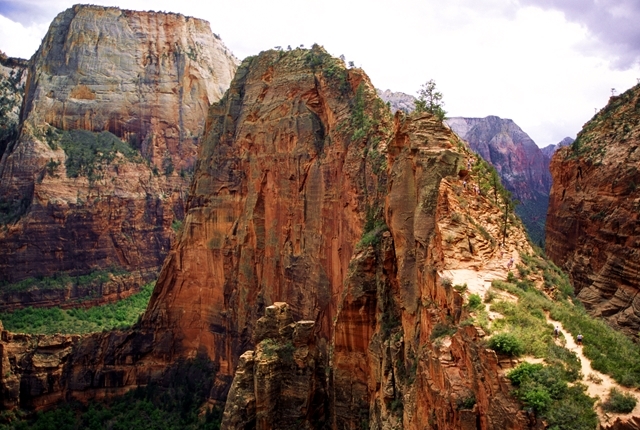 3. Oneonta Gorge, Oregon
Located at the Columbia river Gorge, the Oneonta gorge is an abode of beautiful aquatic and woodland plants. It is possible to walk through the creek in summer times and witness the beauty of the fern and moss laden walls of the surrounding mountains.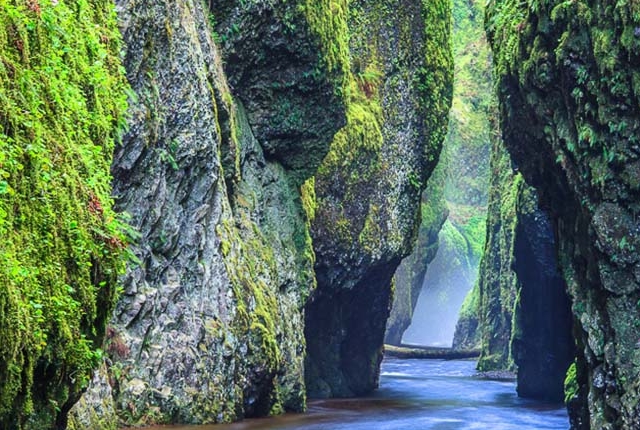 4. Dry Tortugas National Park, Florida
Dry Tortugas park is an island situated 70 miles off the coast of Key west. Coral reefs and wildlife can be witnessed and enjoyed to the fullest here and the white sand beaches are also quite alluring. This park spans across the 7 islands along the gulf of Mexico and a seaplane or a ferry takes the travellers from the US mainland. Sea turtles, marine life, and beautiful birds make this place worth remembering.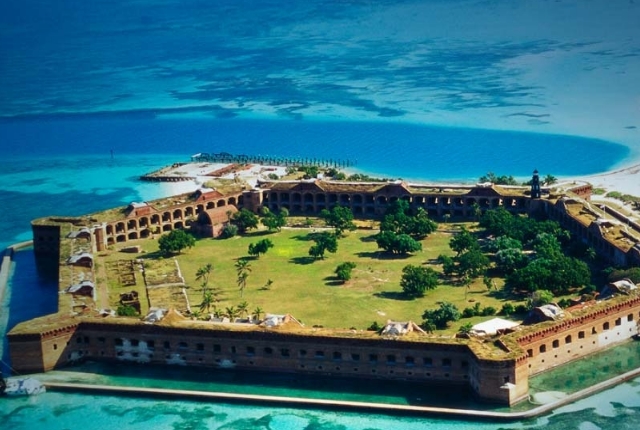 5. Skagit Valley Tulip Fields, Washington
To see these gorgeous flowers bloom is one of the most heavenly experiences ever. These tulips fields are in full bloom from April 1-30 and thousands of visitors flock this area every year. It is a flower festival conducted as a driving tour, as there are numerous sites to visit.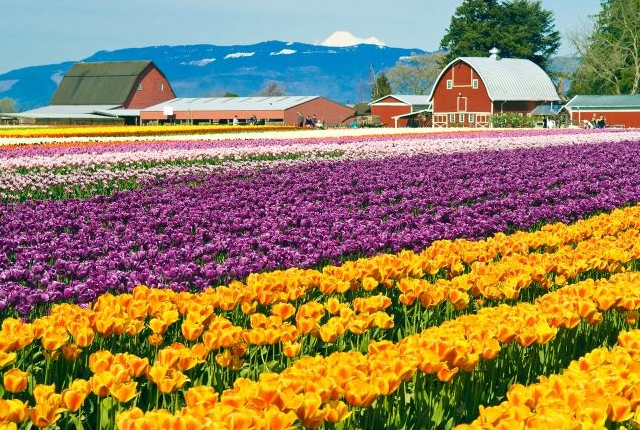 6. Grand Prismatic Spring, Yellowstone National park, Wyoming
This largest hot spring in U.S is located at the yellowstone national park and is one of the most breathtaking sites to experience. This spring has a bright blue centre and is surrounded by varied colors like that of a rainbow and its official dimensions are 250 by 300 feet with a depth of 160 feet. The colorful outline of this spring is owing to thermophillic bacteria present in the water.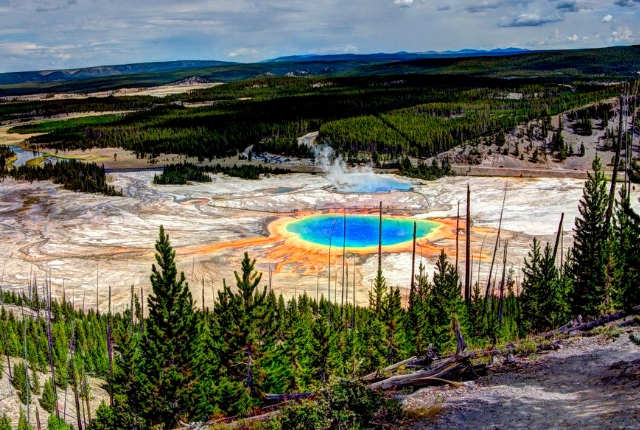 7. Watkins Glen State Park, New york
This park is located in the southern side of Seneca lake in the Finger lake region. It is known as the Rainbow Bridge and Falls. Its location is like that of a hollywood saga and totally leaves the traveller spell bound and amazed.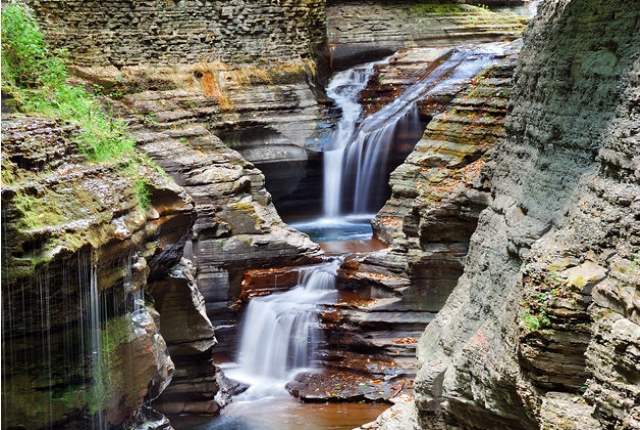 8. Bryce Canyon National Park, Utah
The action of wind and water, has played its role in shaping this park which consists of huge red pillars in magnificent shapes called Hoodoos. You can take guided tours around the parks or go for hiking, trekking, adventure tours or even sledging in the winter months. Experience the magic of this place of foot, ATV, bike or the horse back and enjoy the scenic charm.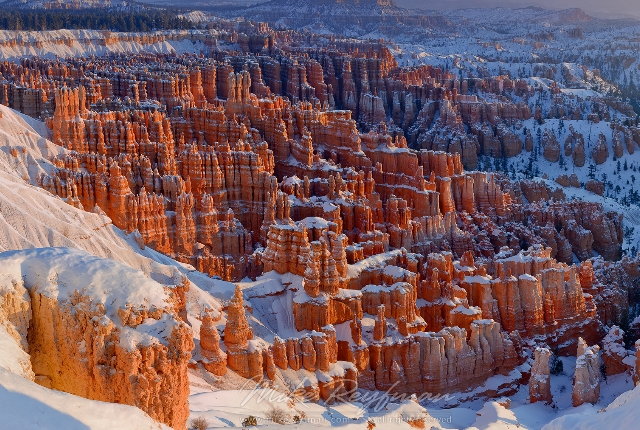 9. Na Pali Coast State Park, Hawaii
Though inaccessible by car, this island can be visited by helicopter or hiking expeditions. The Kalalau Trail provides land access and there are caves along the beach that can be explored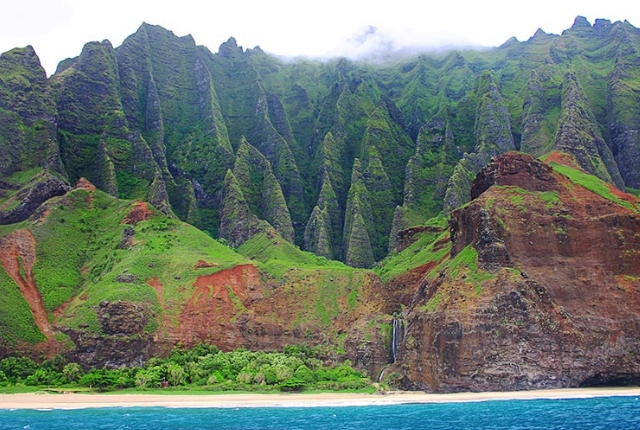 10. Smoky Mountains, Tennessee And North Carolina
Undisputedly, it is the most visited park in the U.S and offers great scenic beauties and amazing vistas for the avid photographer. Hiking in the mountain ranges and white water rafting is a favorite adventure of this place. The wildflower tours also gives a scenic view to thousands of species of flowers and the other attractiins include Cades Cove Loop Road, The Roaring Fork Motor Natural Trail, the Rainbow Falls Trail, waterfalls, coves, and wildlife attractions.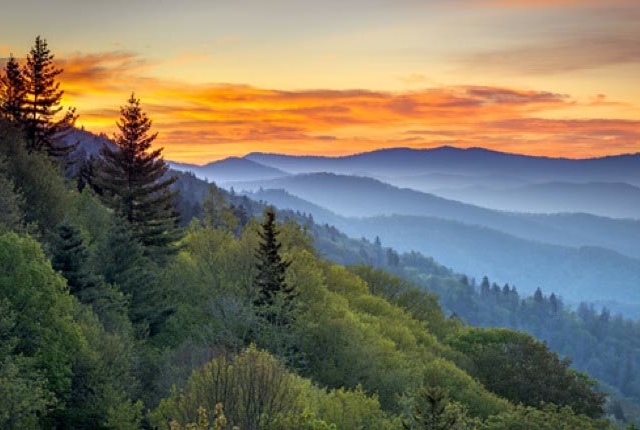 11. Lake Tahoe, Nevada, California
A beautiful lake with surrounding greenery and towering granite mountains make a great spot for holiday. You can take a boat ride, gondola ride or take a cable car ride across the mountains. Trekking, hiking and other adventure activities can be persued around this scenic lake.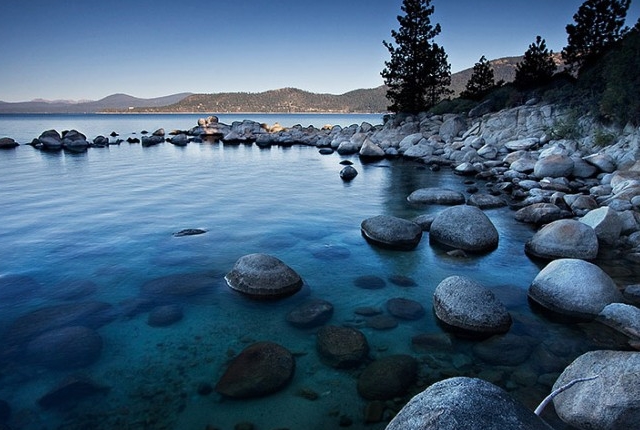 12. Niagra Falls, New York
One of the most powerful natural wonders of the world, the Niagra falls is located at the U.S and Canada border and is a sight to watch. Thousands of visitors flock every year to witness this grand spectacle.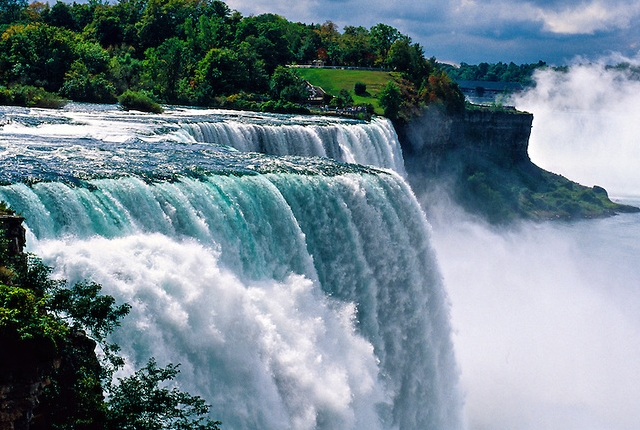 13. The Wave, Arizona
The wave is a natural rock formation in the Paria Canyon-Vermilion Cliffs Wilderness near the Arizona-Utah border. There are trackless paths to hike and reach this spot and the formations are a result of wind activities in this region. These rocks are in various colors and hues due to their formation in layers.