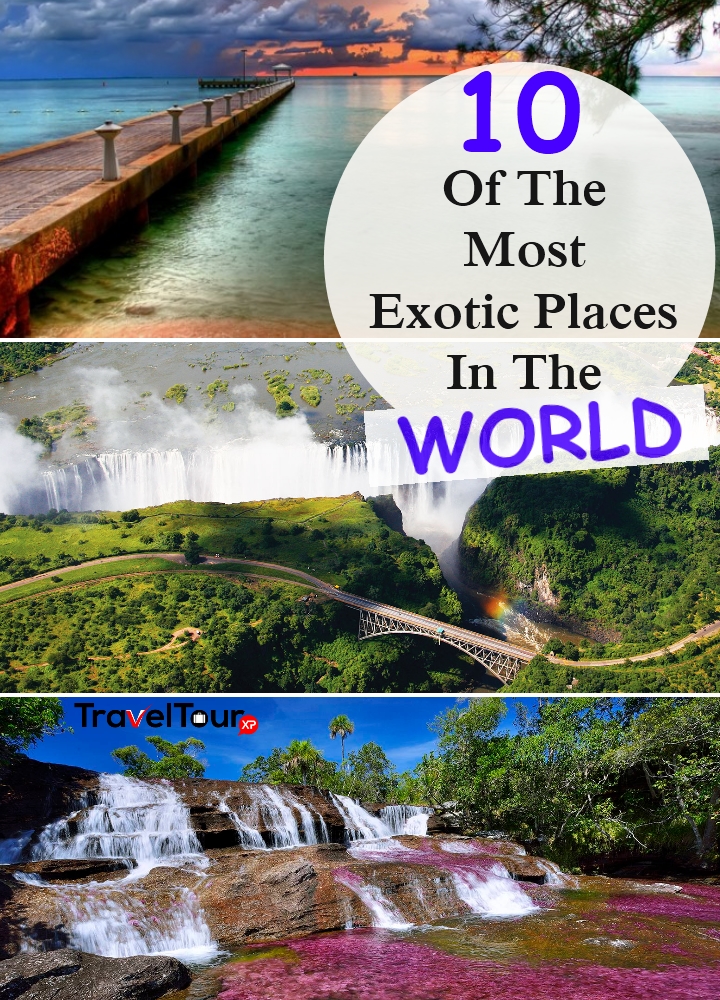 Wondering which place can be the most exotic and stunning location for a fabulous and memorable holiday? Numerous people every vacation plan to visit the most glorious and exotic places for a stunning holiday experience. If you too are planning for such a vacation, you must consider some of the most beautiful, classy and high-end destinations which would simply make you go crazy. These locations are simply awesome with natural beauty, the finest tourist places, and best stay and accommodation facilities. From beautiful beaches to greenery, from the scenic beauty of lakes to the divine beauty of the hill stations, these destinations are studded with unique features and bliss which would simply get you crazy.
Here Are Top 10 Most Exotic And Serene Places We Would Suggest For A Mind-Blowing And Cherish Able Vacation:
1. Arashimaya Bamboo Forest, Japan
This is one of the most exotic and scenic places to visit during your vacations. If you love plantation and forests, you would also love this cool, serene and gorgeous place with natural views and tempting surroundings. The highlights of this amazing bamboo forest are the amazing temples, the beautiful moon crossing bridge, and the famous tombs. Visit this awesome place and have a cherishable experience of your lifetime.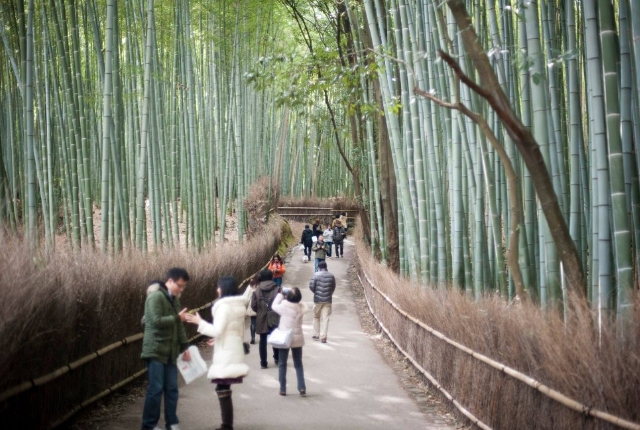 2. Mendenhall Ice Caves, Alaska
These frozen and stunning ice caves are amazing and look completely divine. This shimmery and glossy ice studded place would keep you amazed and shocked with pleasant surprises. The beautiful glacier located in the Mendenhall valley is such a glorious place to visit. If you want to visit a stunning natural paradise studded and covered with ice, visit this place and have a gala time!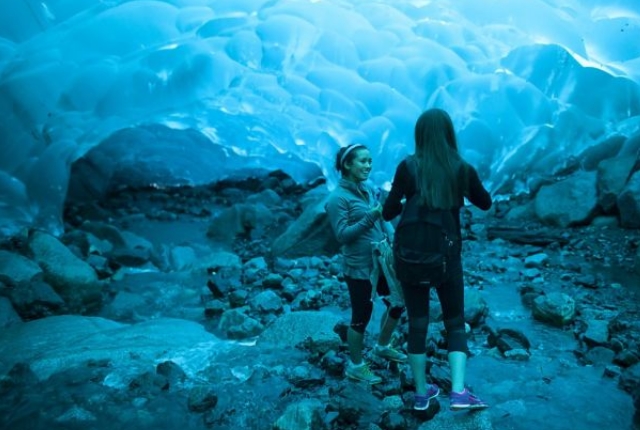 3. Cano Cristales, Colombia
A lot of color and natural beauty is a simple definition of this exotic place. This beautiful crystal cannel would simply get you crazy with all the colors and beauty. This gorgeous river called Cano Cristales is a natural paradise where you can spend your vacation and have some dazzling views. This beautiful paradise is also called river o five colors due to the blissful variety of colors it showcases. Visit this amazing place and have a stunning time!
4. Mount Roraima, Brazil
Located in South America, this is such a glorious and scenic place to visit. If you love mountains and visiting the places filled with joy ad thrill, try visiting this awesome place and get a memorable experience. The amazing rocks of the mountain, the vegetation, the beautiful and vivid flora and fauna, and a twist of scenic fog all around will simply steal your heart.
5. Kawachi Fuji Gardens, Japan
This gorgeous lavender garden would steal your heart and get you amazed. The beautiful tunnel called wisteria flower tunnel in the garden is the most exotic and cool place which accommodates numerous flowers and plant varieties. If you want to have a glimpse of stunning views of the flowers, you must try visiting this gorgeous place and have a gala time!
6. Iguazu Falls, Brazil
Brazil is a place of amazing destinations and artistic masterpieces. The glorious and beautiful Iguazu falls is one of the prime and glorious places is Brazil where you can have a look at the natural elements. Watch the glittery rainbow falling along with the waterfall. This amazing place attracts numerous tourists and visitors due to its pleasing environment and haw dropping views. You must visit this flawless place if you are a lover of natural and beautiful places.
7. Cenote Chichen Itza, Mexico
This sacred Cenote in Mexico is such a wonderland to visit. This classy, rich and beautiful place has a beautiful river flowing by the side and the limestone bedrock would keep you stunned throughout the visit. With tropical trees and amazing plants, your day would get simply awesome while swimming in the sacred and beautiful water of the well.
8. Machu Picchu, Peru
Machu Picchu is a stunning citadel located on the mountain in Peru. This location gets more dramatic and iconic as it is located in the dense and glorious tropical forests from where you can have mesmerizing views and the fine blend of architecture and design, this place must get in your wish list.
9. Serengeti, Tanzania
Want a stunning national park and sanctuary experience? Here is a glorious and amazing place numerous wildlife species and enhanced views. If you love such places and safaris, you can travel to this exotic and iconic destination and have a memorable experience.
10. Victoria Falls
One of the most desirable and scenic waterfalls includes the glorious Victoria Falls. This beautiful falls located in the South African region is a pleasure and visual treat to eyes. The beautiful and glorious rainbow running over the falls would look divine and dazzling as ever!