Winter is equally fun as summer and in fact, some people enjoy this season because of snow and ice. If you are thinking you have enjoyed your winter break to the fullest with your winter adventure sports experience, then you are wrong. Visit one of the incredible ice hotels around the world to enjoy winter thoroughly. From walls to beds, all are made using ice in these hotels. Feeling the chill right now, here we have listed six best ice hotels. Check out to know more before you add one to your wish list.
Ice Hotels Around The World
1. Snow Village, Finland
Snow village is an inimitable accommodation in Kittila, Finland with about 30 rooms, colorful snow tunnels, restaurant, bar, ice chapel and log cabins all made of ice and snow. The entire hotel is rebuilt every year with different themes and intricate ice sculptures and carvings to provide the guests a unique experience. Even the beds are made of snow, but the thermal sleeping bags and hot berry juice will help you keep yourself warm. Heated back up rooms and a sauna are available if you feel it is too cold at night.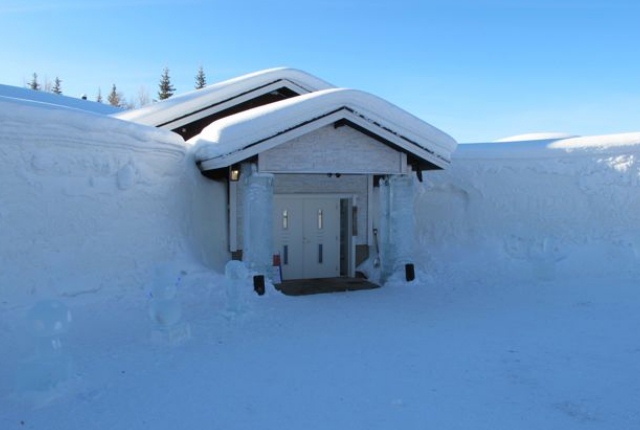 2. Eskimska vas. Slovenia
To experience how it feels to live in an igloo and to experience the life of Eskimos and make your holiday one of the best in your lifetime, there cannot be a better place than the Eskimska Vs. Ice blocks beds, ice carved interior decors, warm animal fur blankets, ice restaurants, bars, outdoor adventure sports all will make your holiday super special and thrilling.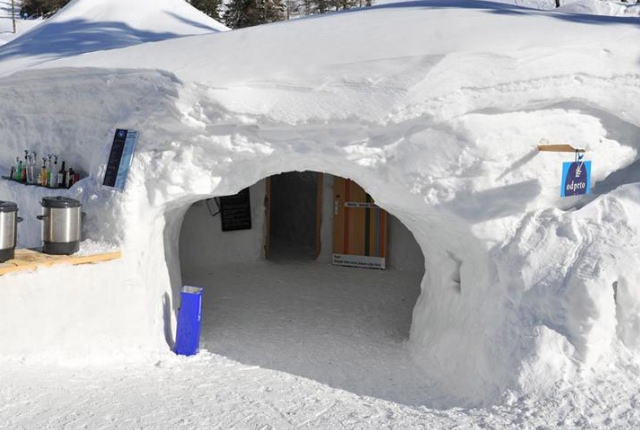 3. Hotel de Glace, Canada
The complete ice hotel with about 44 rooms is just less than 15 minutes drive from Quebec City, Canada. The stunning ice and wooden structure (hotel) is reconstructed every year from December using ice and stays up until April. The ice rooms with ice beds, hot tub under clear night sky, fireworks, ice tube slide, behind the scene guided tour on construction of the hotel and simple ice crafts will make your winter break so memorable and special.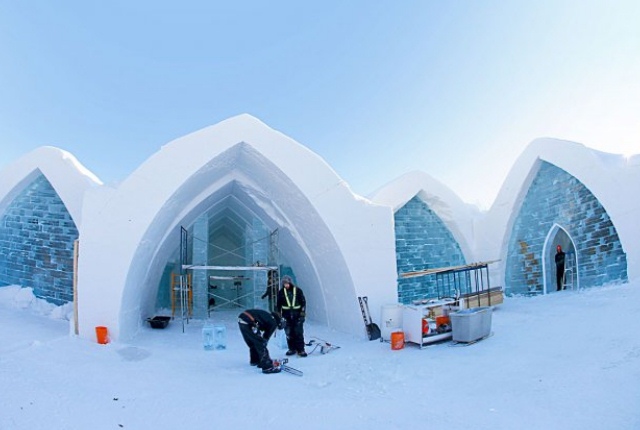 4. Le Village Igloo
The ice hotel with exceptionally carved ice walls in Avoriaz, France is something comparable to world wonders. Igloo rooms, ice sculptures, sunny terrace, super cool bar, cozy furnishings, ultra warm bedding, traditional food, guided snowshoeing are some of the features that attract guests.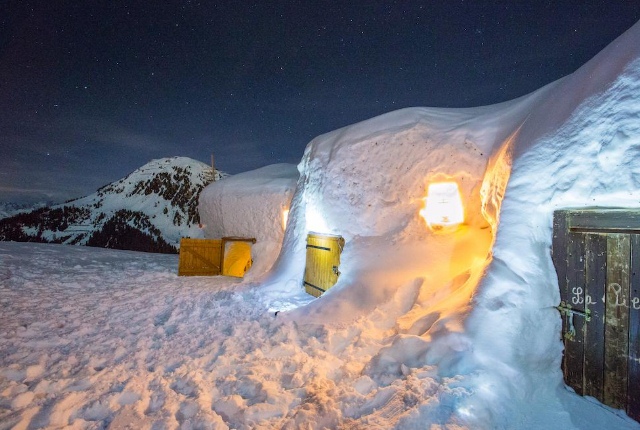 5. Hotel of Ice, Romania
Located on the Carpathian Mountains in Romania, the exclusive ice hotel with ice rooms and igloos are built every year with a new story on the frozen lake at the base of Balea waterfalls. Ice church, modern architecture, matchless ice sculptures, skiing area, ice bar, and restaurant all set the mood for the winter party. You can also enjoy the adventurous winter sports such a skating, skiing, snowboarding, etc.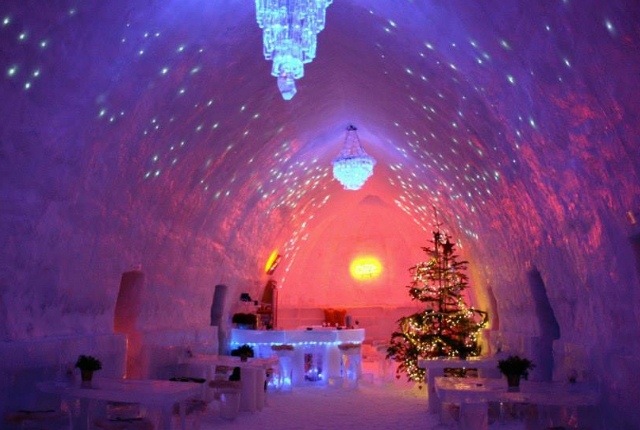 6. Sorrisniva Igloo Hotel
The 2,500 meter square igloo hotel in Sorrisniva is located in Alta, where you can witness the spectacular Northern Lights. Every year the hotel is decorated in a special theme which may include the Vikings, the Sami Culture, and the Alta River etc. The ice angels and ice crucifixes adorn the chapel, which is consecrated by the bishop every year. Each year about 20 couples get married by the local ministers. The indoor temperature is about -4 to -7 degree centigrade while the temperature outside drops to almost -35 degree C. The restaurant serves the natural produce that is available from the area. Reindeer meat can be relished all through the year, while freshly prepared cod and fish is the best during the winter months. During autumn you can savor lamb.