South Dakota is a state that has derieved its name from its ancient inhabitants like Dakota and Lakota Indians. This state has low population density for which it ranks 5th in US. The main livelihood of the state is farming and second best means is tourism. It is one of the states of US that has rugged natural beauty. With this it has some political importance too. This importance has resulted in some unique tourist attractions in the state also. The capital of the state is Pierre. Pierre and other important citiesa of the state have some excellent hotels where tourists can stay.
Here Are 5 Must See Attractions In South Dakota For Tourists:
1. The Presidents Of Mount Rushmore
Mount Rushmore is an iconic landmark of US that is situated in South Dakota. The mountain is famous for carved heads of four presidents like Abraham Lincoln, Thomas Jefferson, Theodore Roosevelt and George Washington. the sculptors were Gutzom Borglum and his son. Though the sculptures were started in second decade of 20th century, it took several years to complete. Now it is the most visited place in South Dakota state. The sight is definitely mesmerizing for a tourist.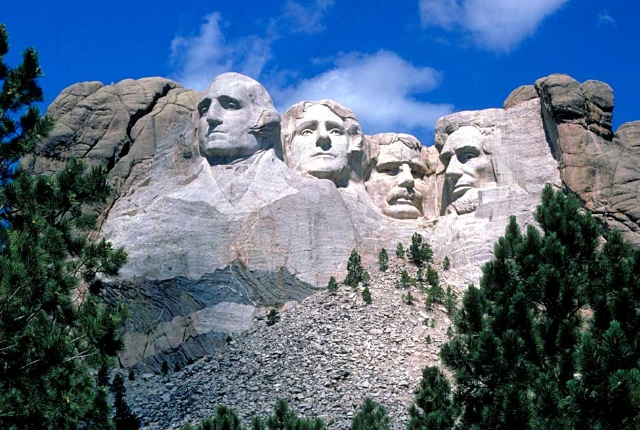 2. Chief Crazy Horse Memorial
It is already mentioned that South Dakota has close relations with Lakota Indians. If you want to visit a place that is connected with this Indian tribe then you should not miss the chief Crazy Horse memorial near Custer, South Dakota. A massive face of the chief is carved on a rock. The work is not finished as the sculptor who started the work died while working. The work is still going on. But what is already there can make you hold your breathe.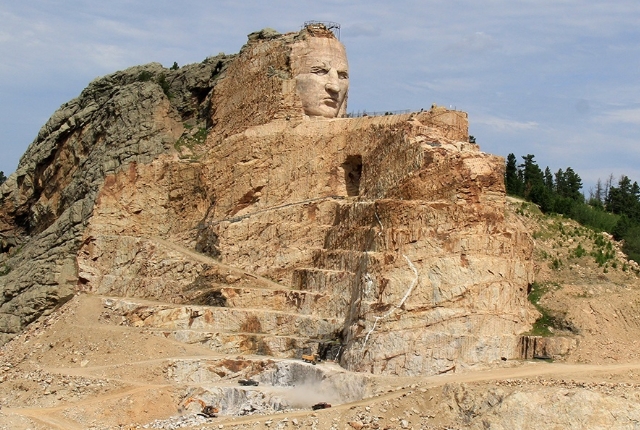 3. The State Park Of Custer
While you are in Custer to witness the mesmerizing sculpture of Crazy Horse do not miss the state park of Custer in proximity. The area is a vast grassland like zone where herds of bison roam. Besides there are added features like hills of granite, rivers and forests. There are entertainment activities like horse riding, bike riding etc for tourists too.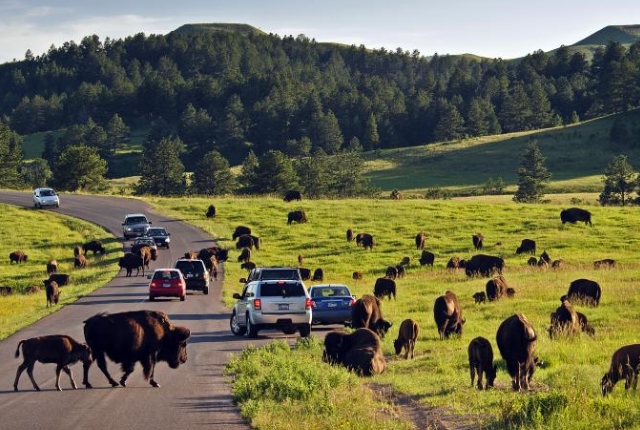 4. The Prehistoric Mammoth Site
it is an area near Hot Spring of South Dakota where several fossils and bones of prehistoric elephant mammoth have been recovered. The site is very famous and popular to visitors who like prehistoric things. Visitors not only witness bones of the mammoth but they also can view the process by which excavation of such things are carried out. there is a huge replica of the animal too.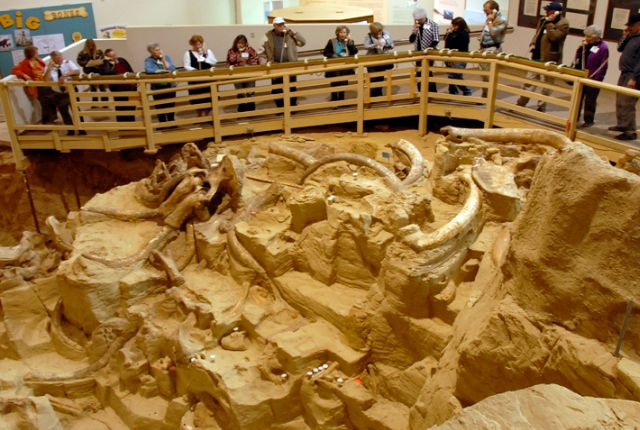 5. The Dinosaur Park
A very funny and amusing place to visit if you have family particularly children with you. This place near Rapid City, South Dakota has a few very big dinosaur models frequently visited by tourists. If you think this park like place is established after the film Jurassic Park then you are wrong. The place was s started in 1936 during the depression era of US. It certainly establishes American people's fascination with dinosaur from long ago.