Brazil is a country where people like to add meat in every single dish. The people here are mostly non-vegetarian and vegetarian dishes, you would hardly find anywhere. If you too are fond of such kind of healthy food, then you must visit Brazil. Although there is a lot to do in Brazil other than having its food but it is something that you should never miss at any cost. One more thing you must know about its food is that it is inspired a lot by Argentina. Therefore, you can find similarities in the food of both of these countries. Just come here and check out these top 9 foods of Brazil.
Top 9 Foods You Must Try In Brazil
1. Barbecued Meat
Although you might have had this dish several times before but every country has its own charm in its food. Its Brazil and Argentina that are the champion of this dish in South America. However, both of these have their different attitude in cooking this. In Brazil, the barbecued meat is seasoned with coarse salt and is grilled above the charcoal or wood. It has sausages and various other ingredients. It is not only the meat that is barbecued but pork, chicken heart and other as well. It is so famous in Brazil that you will not face any difficulty in searching for this one. You should definitely have this dish in Brazil otherwise it is like missing the main aura of Brazil.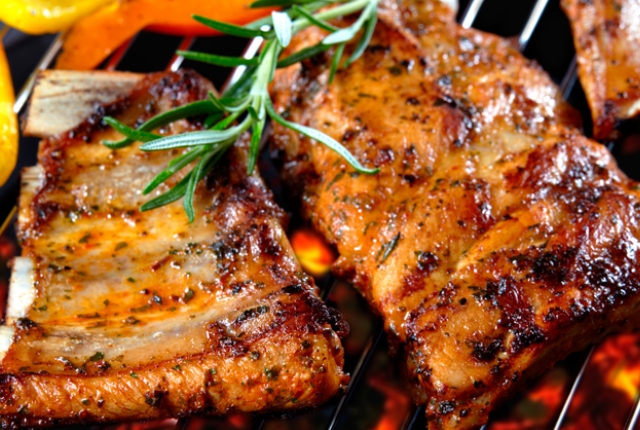 2. Cachaca
Extremely popular in Brazil, this one dates back to the 1500s when Brazilians started making it from the fermented sugarcane juice. Today, this is served as a national mocktail of Brazil and is best served uncolored. It comes in thousands of variations. You can have this one in the morning as this sweet fizzy energy drink helps in keeping you energetic the entire day. The other variation of this mocktail is directly sipped from the coconut. Make sure that you never miss this dish whenever you visit Brazil.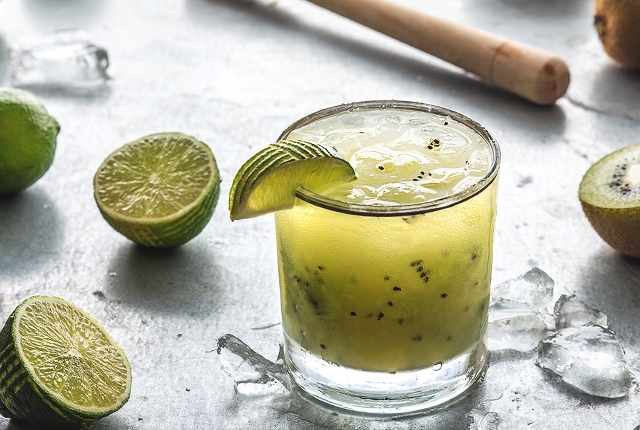 3. Moqueca
Prepared from stew fish, this is more than the mere stew fish. It is cooked in several ways and is served in different style. You are surely going to love it as it has a sweet aroma and amazing flavor. The simplest form of this dish is fish being served stewed with diced tomatoes, coriander and onion. There is used a red coloring ingredients that makes it even more mouth-watering. There comes a heavy version of dish also which is stewed fish with palm oil, peppers, coconut milk, rice, fried manioc flour and spicy manioc flour fish porridges. You should never miss this one when you visit Brazil.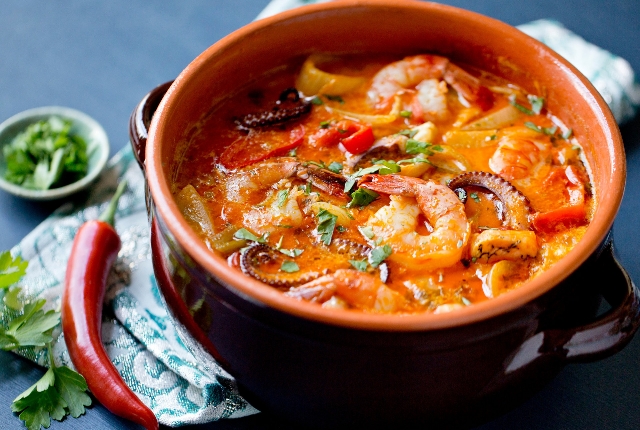 4. Acaraje
This is something that you would find anywhere in the Brazilian street. a popular street food of brazil, these are actually deep fried patties made with crushed black eyed peas, pureed onions and palm oil and these are later fried in palm oil followed by open it giving a slice and then stuffing the dried shrimps, bread, cashews, a rich and spicy puree of shrimps, nuts, cashews and various other ingredients. The dish was originated in Bahia which lies in the north-eastern part of Brazil and also transports its spices to Africa. The dish is preferred serving hot with a dash of chilli sauce.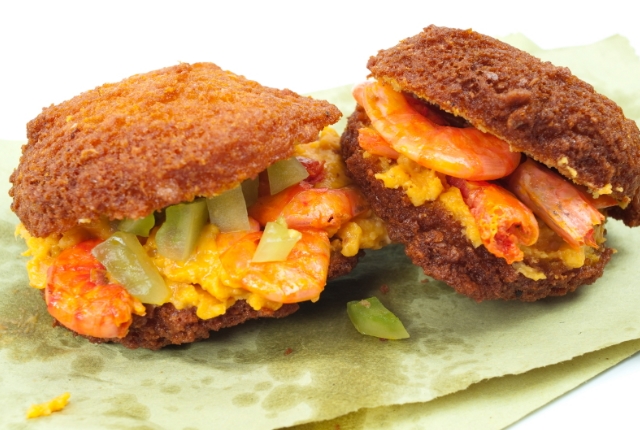 5. Feijoada
Made from the stew of black beans, cuts of pork of different quality and sausages, feijoada is eaten in the entire Brazil. If cooked in the old way, it takes about 24 hours to prepare it between the desalting pork and the soaking beans. As it is consumes much time, Brazilians rather than making it at home like to go to the restaurants and bars for this. The side's ingredients of this recipe are kale, orange slices, rice, pork scratching and farofa. Also a triple of cachaca is kept at the side to introduce you to the best taste ever.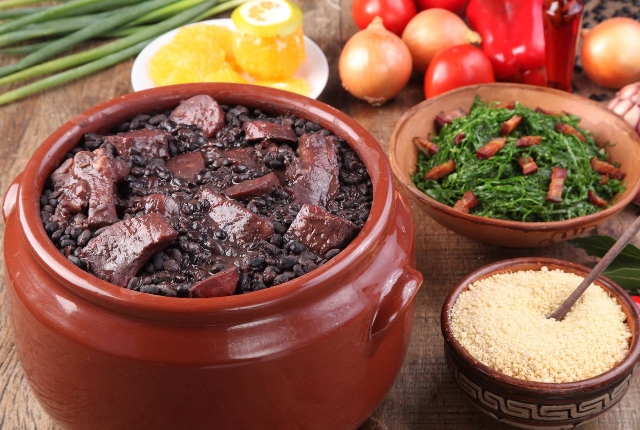 6. Brigadeiros
Well, it is the answer of Brazil for chocolate truffle. The Brazilian brigadeiros are made simple but are famous among children and almost all age groups especially when there is a mood to party. These are the sweet colorful balls made after simmering the condensed milk adding cocoa powder in it. Next, the butter is whisked to shape the balls before it is finally rolled over the chocolate sprinkles. These are sweet and so popular that Brazilians do not like to hear a word against it. You must check these out and make your own opinion.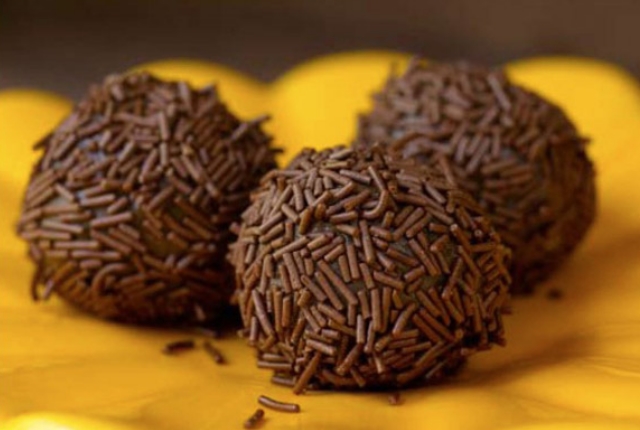 7. Pao De Queijo
You must be familiar of cheese and bread which in today's world are like the two staple food, in Brazil, these are brought together through the dish Pao de queijo also called as the cheese bread. This basically is a snack enjoyed at breakfast or in the evening. However, Brazilians like to have it at any time of the day. These are preferred crispy on the outside but soft and chewy on the inside. Made from the gluten free bread, the first step i.e. the bread is made from the flour, cow's milk, cheese and eggs. Next the bread is rolled so as to form small balls. Recently, there has come many different forms of this dish, in some parts the filling is even substituted by the various meaty filings.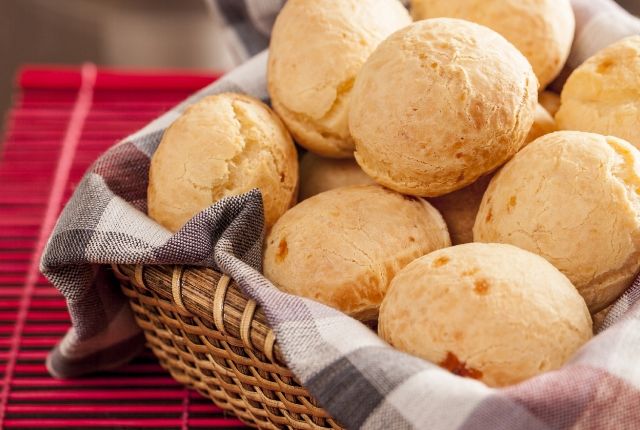 8. Quindim
Another famous dish of Brazil originated in Bahia, this is a simple but a glossy yellowish color sweet made from sugar, eggs, coconut and butter sometimes. First, these are filled into cupcake size bowls and then toasted to make it golden in color and made dense with grated coconut. The top part of the recipe is preferred smooth and like from custard which sticks so well and pleasantly to the mouth that you would ask for more. The recipe although originated in Bahia but is stirred by the Portuguese love doings with egg yolk in pastries and sweets.
9. Feijao Tropeiro
The recipe is colored and look extremely delicious to eat. Made from pinto beans which is sautéed with the scallions, bacon, eggs and cassava flour, Brazilians like to have it as a healthy food. If you too are concerned about your health, then you must have this food in Brazil. If you want to practice it, you can add other veggies as well.