Adorned by exotic beaches, extensive reefs, stunning rice paddies, volcanic mountains, and sea temples, Bali, a widely popular Indonesian island, is also well-known among tourists for its scrumptious food delicacies. You can find a great variety of food as you explore Bali, as you can find here a rich collection of cakes, desserts, cuisines, and snacks. And, trying various food specialties in Bali is sure to complement your fun-filled holidays on this incredible island and make it a more enjoyable experience for you. So, if you are wondering which delicacies in Bali you should go for, then worry no more. Let's have a look at some of the best, delicious foods in Bali that you must not miss.
Find Below Six Popular Foods In Bali That You Should Taste When Exploring Bali.
1. Tahu and Tempe
While touring through Bali, you simply can't miss eating savory tahu and tempe, which is a traditional Javanese delicacy flavored with spices and palm sugar. Tempe is a traditional soy product which is known for its meaty and firm texture, and it's most often used as a substitute for the meat. It's rich in various vitamins and fiber while Tofu is rich in proteins, thus tahu and tempe makes a healthy, nutrients-rich delicacy. You can find people in Bali who mainly eat rice include tempe crackers. Most tahu snacks you can find in fried versions and stuffed in Bali similar to the blend of spring rolls.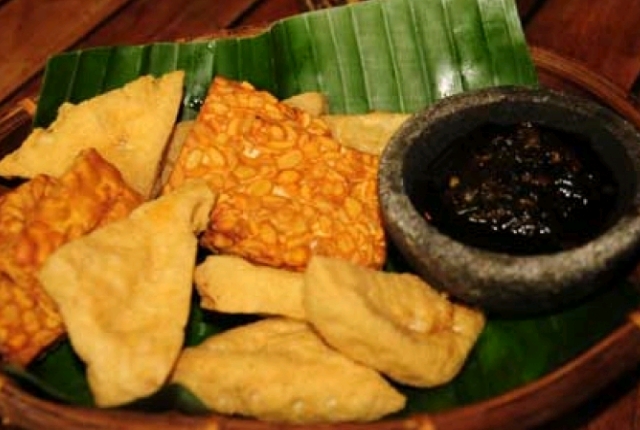 2. Sate Food
Another food specialty that you simply can't afford to miss when vacationing in Bali are Sate or satay variety. These are marinated, grilled meat that you can enjoy with scrumptious spicy sauce. You can find that sate varieties in Bali contains slicked chicken, fish, mutton, eggs, goat, or blends. Sate lilit is Bali's special sate specialty that you should not miss. It comprises minced chicken or fish that is blended with rich mixture of spices, vegetables, coconut, and coconut milk. It's then wrapped around sugarcane, lemongrass sticks, or sugar cane and you can enjoy it with or without sauce.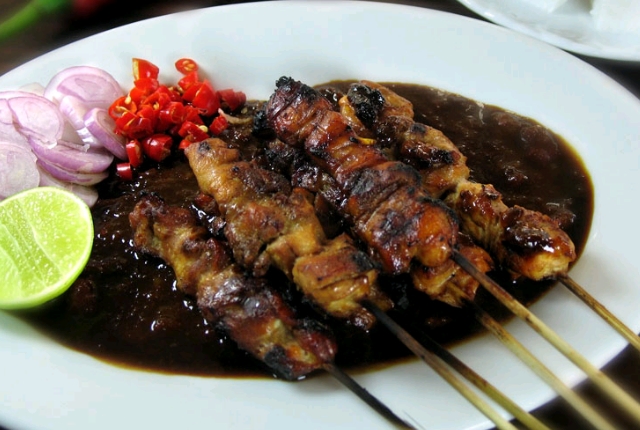 3. Ayam Betutu
Do not miss trying Betutu, which is widely popular as iconic Balinese delicacy that comprises whole duck or chicken blended with traditional, scrumptious spices and wrapped in the banana leaves. Before it's baked in coal fire, it is tightly wrapped in banana trunk for six to seven hours. What you get to taste is rich, savory, and juicy feast.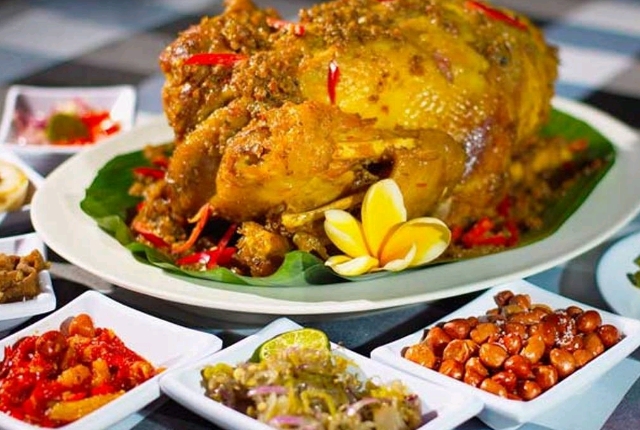 4 .Nasi Ayam and Nasi Campur
Make sure you enjoy eating Bali's own cuisines, namely nasi ayam and nasi campur that you can easily find anywhere on this amazing Indonesian island. This Balinese delicacy comprises white rice that is served with various other Balinese delights, such as betutu, blend of vegetables, and spicy sambal matah, and at times served along with a bowl of soup. If you want to less spicy, prefer eating it without sambal.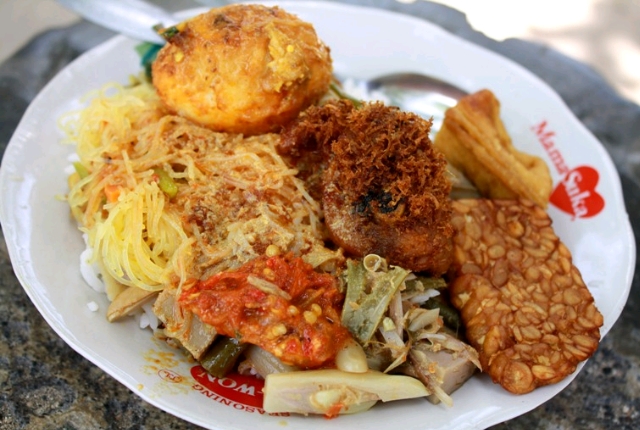 5. Traditional Cakes and Desserts
A sabbatical in Bali won't be complete without enjoy traditional desserts and cakes of this incredible island. You can find here traditional market cakes and traditional delicious cakes that are collectively called as jajanan pasar. These are known to be used to go with ceremonial offerings. You can enjoy these traditional scrumptious cakes daily with coffee. The ingredients of these food specialties of Bali include glutinous rice, tropical fruits, rice flour, coconut, and sugar. Typical varieties include jaja batun bedil, kelepon, wajik, godoh, and pancong.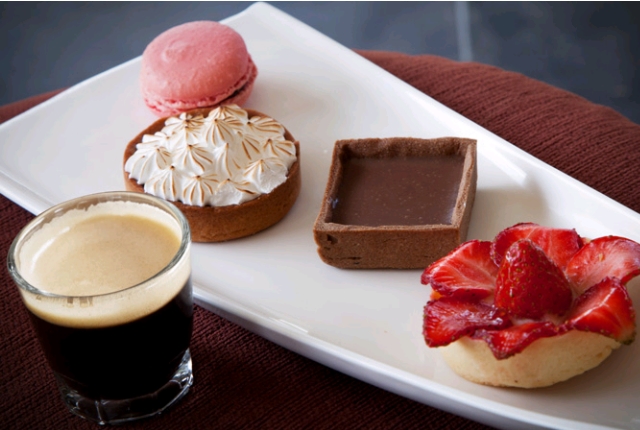 6. Nasi Goreng
Enjoy eating Indonesian fried rice, which is one of the most popular cuisines in Bali, well-known as Nasi Goreng. This savory pre-steamed rich is stir-fried with a blend of vegetables, strips of chicken, peas, crab, shallots, meats, onions, and blend of sweet soy sauce. It is topped with cucumber or tomato slices and mixed pickles.Now that you know these six delicious foods in Bali, enjoy eating each one of them and make your sabbatical in Bali more enjoyable for the lifetime.