Although the famous dishes of the world mostly comes from the western countries but the magic of spices and heavenly taste that you will get from the Asian dishes would make you spellbound and make you feel like never leaving Asia. Like many other Asian nations, Malaysia also represents the richness of food culture that comes as a blend of Chinese, India and its own Malay. It is impossible to separate these taste from Malay food. Therefore, it would be no wrong to say that Malaysian people east similar to other Asian culinary tradition. However, there are foods that are cooked in Malaysian style with spices from all over Asia. Therefore, visit Malaysia and get yourself introduces to its food culture. However before that you must be knowing what dishes you must choose to explore more of Malaysia.
8 Famous Food That You Must Not Miss In Malaysia:
1. Nasi Dagang
Nasi dagang is such an important dish in Malaysia that no Malaysia lunch becomes complete without it. Like other Malaysian dishes, it tastes fantastic. Consisting of rice that are steamed in fish curry, coconut milk and other ingredients such as hard-boiled eggs, vegetable pickles and fried shaved coconut, Nasi dagang has maintained its position in the heart of Malaysian people from ages. It is famous not for its taste not only in Malaysia but also in areas nearby Malaysia as well.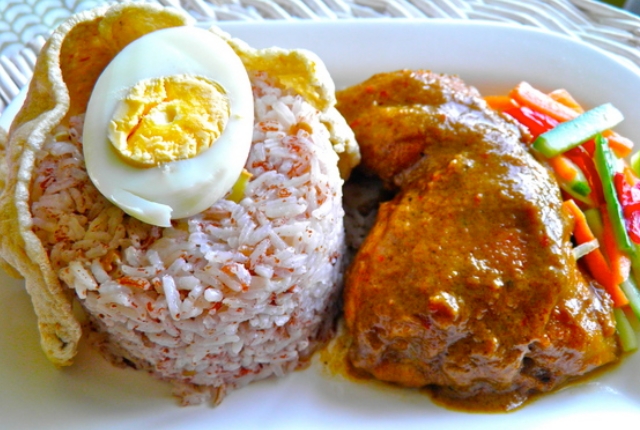 2. Rojak
Closely associated with Indian food, Rojak is a type of salad that comes in several varieties. It is not rare to find this dish in the regular stalls. The dish has its main ingredients as cucumber, cuttle fish, fried dough fritters, potatoes, and curd and all these ingredients are topped with spicy peanut sauce. It also has its closely associated version of fruit Rojak that is equally liked in Malaysia.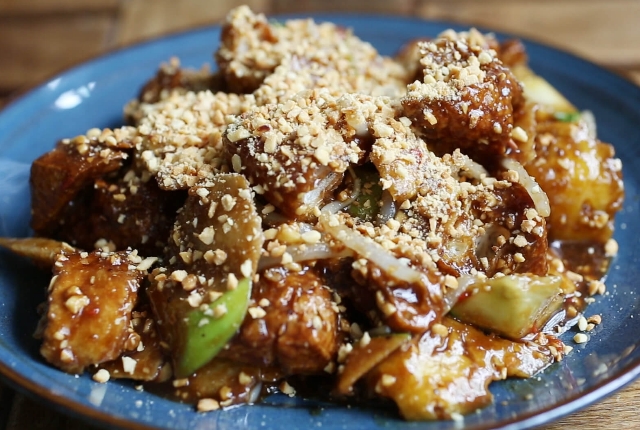 3. Nasi Kandar
If you happens to be a rice freak then Nasi kandar is the dish for you. Popular in the northern part of Malaysia, Nasi Kandar has originated from Penang. Comprising of steamed rice, Nasi kandar is mildly flavored with varieties of curries and other side dishes such as cubed beef, fish roe, fried prawns, and gizzard. What makes the rice taste even amazing is the curry sauce that is poured on top of rice. Malaysian people love to make it aromatic therefore, they use varieties of spices that besides making the dish aromatic also makes it tasty and appetizing. I am sure you will love it out of many other Malaysia dishes.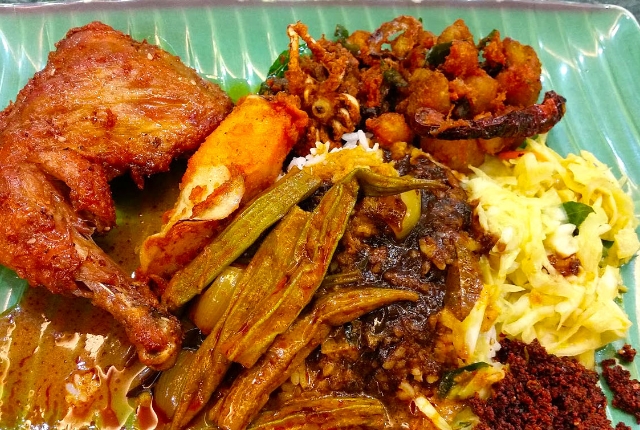 4. Asam Pedas
It mainly is a fish dish that similar to many other Malaysian dish is enjoyed in a plate of rice and is popular everywhere for its sour and spicy taste. The main ingredients in the dish being tamarind, balacan, shallots, and dried chilles when combined with fresh fish, it not only makes an amazing combination but also makes it one of the most loved dish in the entire Malaysia.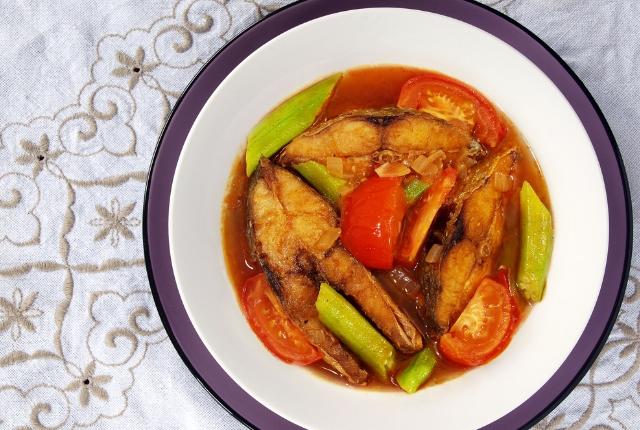 5. Bakuteh
Bakuteh with the other name as "Meat Bone Tea" consists of fatty pork ribs that are simmered in broth of spices and herbs, cloves, cinnamon, dong guai, anise, garlic and fennel seeds. It may include other ingredients as well and no doubt it is popular among Malaysian people. There are special restaurants serving variety of Bakuteh. Therefore, whenever you visit Malaysia, do have Bakuteh.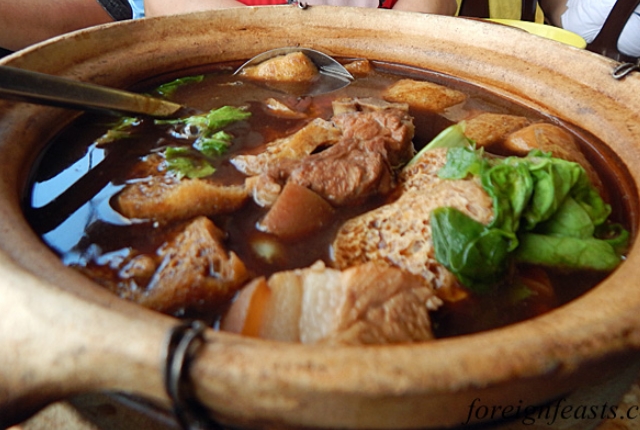 6. Hokkein Mee
Fried Hokkein mee is noodles, cooked in the same way as Chinese style fried yellow noodles and is being served a lot in Kuala Lumpur these days. The noodles are thick and are coated in squid fish cake, cabbage, pork and dark soy sauce. The noodles being garnished in Malaysian style might look bit creepy to outsiders but it is the taste that it is getting famous for. Malaysian people generally eat the dish at night and believe that if you have not tasted Hokkein mee, you have not known Malaysia.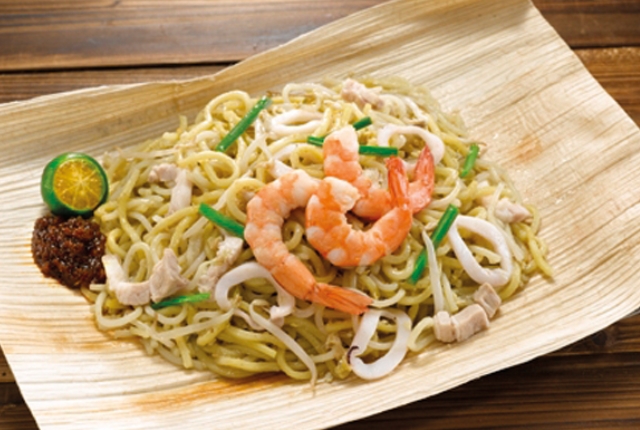 7. Sang Har Noodles
Sang har noodles or the flat noodles comprise of fresh prawns cooked in Cantonese style. The prawns are cooked along with eggs therefore they might look little mixed up and cheesy. There is orange roe on to of prawns that makes it worth eating more and more. The amazing way that the flat noodles are being blended in prawns simply conveys that the two ingredients are just made for each other.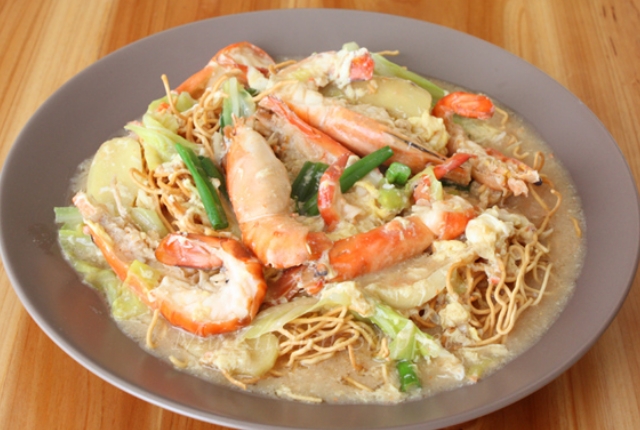 8. Sentul Satay
Sentul satay is closely associated with the shish kebab from turkey, yakitori of japan and sosatie from South Africa. The yellow color dish is actually meat that is being put on stick. What makes the dish worth eating and even appetizing is peanut gravy, silvers of onion, cucumber, spicy peanut sauce dip and rice cakes. The dish is not junk food but healthy for everyone. Do have I whenever you visit Malaysia.