If India is known for its curry then it is japan that is famous for its sushi. It is because of the wide popularity of sushi that people all over the world can have in their own country. Perhaps because of this reason you would choose some other dish before sushi when in Japan. Earlier Japanese dishes were known for its light taste and aroma but today with the usage of so many spices that too in fresh form, Japanese have successfully been able to add taste as well as texture to their dishes.
One of the most important thing that may trouble you is, if you are a vegetarian then this definitely is not the correct place for you in terms of eating style but if non-vegetarian, then you are never going to say no while getting served. However, what comes before is what you would and what you should order when in any Japan. To get you well acquainted with Japanese food, I have mentioned 10 Japanese dishes down. Go through them and see what you will order when you visit japan.
10 Japanese Food You Must Have When In Japan
1. Sushi
Getting sushi in your own country is not a big deal but that does not mean you should shook it and go for some other dish prior. It is japan where sushi was first introduced therefore it is best to have the correct taste from Japan and have any opinion about sushi.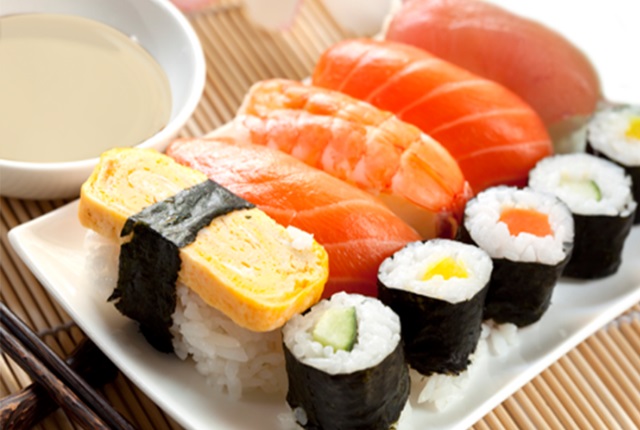 2. Tonakatsu
Tonakatsu or deep fried pork cutlets gave been served in Japan since the late 19th century. Although this signifies the influence of European nations but the Tonakatsu served today have ingredients that are thoroughly Japanese. You may have it with the famous Japanese miso soup and shredded cabbage.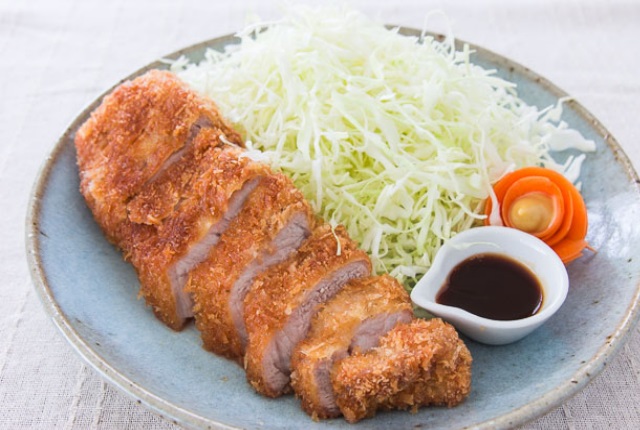 3. Chahan
Although, many Japanese dishes are centered around non vegetarian item but there are present dishes that focus on vegetables also. One such dish is Chahan. It includes rice, onion, egg, and seasoned with soy sauce. You need not to go especially in restaurants when you can easily have its packets anywhere in Japan. Therefore if non-vegetarian, you can enjoy it with different flavor such as shrimp or salmon.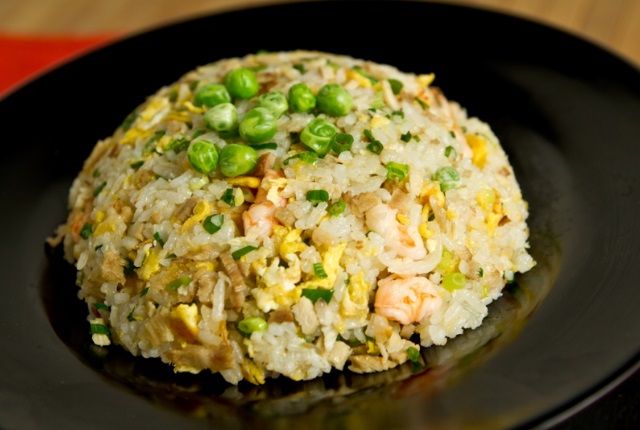 4. Ramen
Ramen are also called egg noodles and is one of the favorite late night meal of Japanese. Although this dish is imported from China but today japan has developed it better and more delicious. With Ramen, you have four major soup styles: Tonakatsu, miso, soy sauce and salt.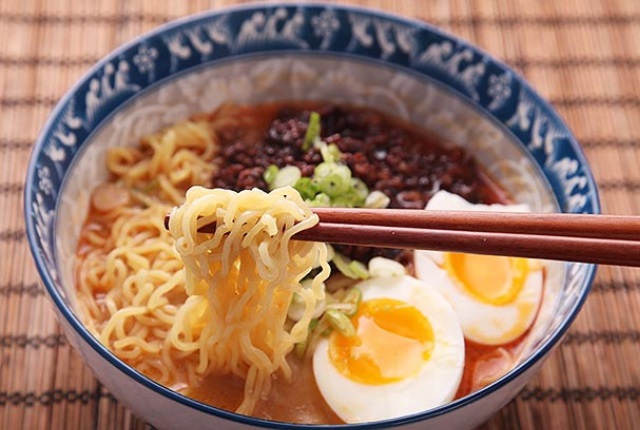 5. Donburi
In movies, you might have seen Japanese eating rice with chopstick. Well, Donburi is rice only but in more decorated and garnished form. It is served in a small bowl in which meat and vegetables are added at the top. Finding egg in Donburi is not rare. You may order many other sided dishes with Donburi but better if you don't mix all as it is far from Japanese culture.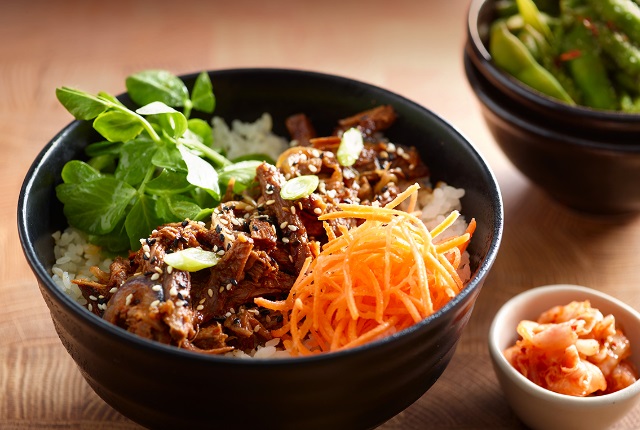 6. Unagi
It is said that Unagi is one of the ideal antidote to the intense summer heat and rich humidity of japan. Unagi basically is river eel that is grilled over charcoal and lacquered with a sweet barbeque sauce. This you may find in almost all the restaurants in more of a traditional touch.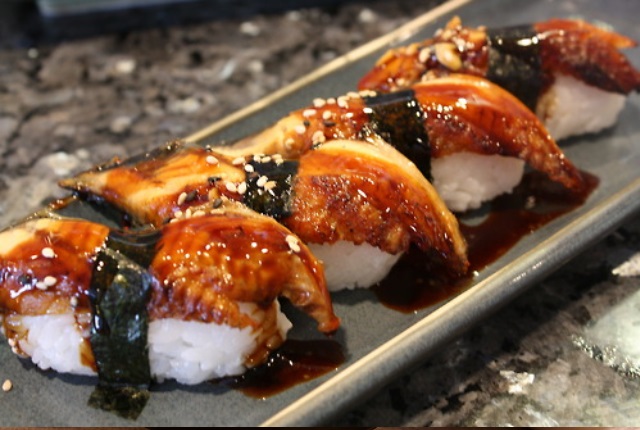 7. Okonomiyaki
In literal sense, it has the meaning as "grilled as you like." it is more of a comfort food in the form of savory pancake that is filled with multiple ingredients but mainly cabbage and pork. Topped with fish flakes, mayonnaise, Worcester style sauce and dried seaweed, it will make a delicious dish for non-veg lovers. Moreover, when you visit restaurants, you may even grill the dish yourself at a hotplate that is there into the table.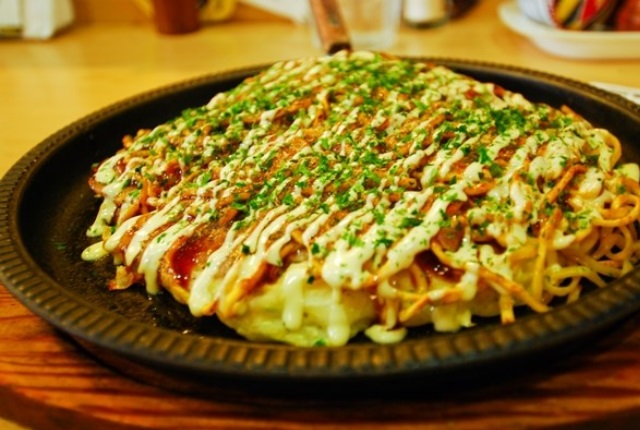 8. Tempura
Tempura is more like Indian pakoda. It is light and fluffy deep fried food. It again comes in non-vegetarian ingredients especially seafood and vegetables. Fried in sesame oil, it is served with soy sauce or tiny pool of salt. Again it has many varieties, make sure you do not miss the ebi-ten i.e. tempura prawns.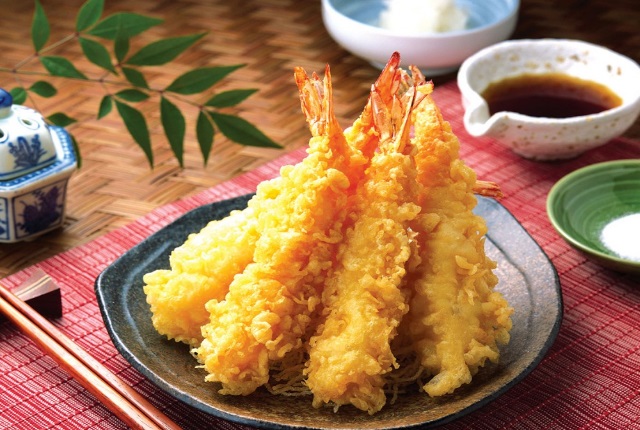 9. Yakitori
Yakitori, charcoal grilled chicken was one of the famous dish of Japanese samurais. You may find every part of chicken in the menu in which all are gilled to perfection. It tastes its best when seasoned with salt or sweet say sauce. As soy sauce is a popular seasoning in Japan, they prefer it with bear also.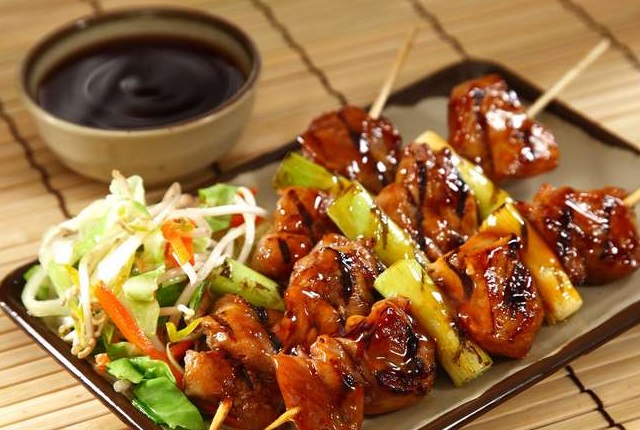 10. Soba
Soba, long thin noodles are made from buckwheat. It definitely is the one that contributes for the healthy lifestyle of Japanese. These noodles are served in hot soy sauce. It is so famous that it is no hard to find it anywhere in Japan.