Japanese cuisine is close to our heart! Most people think that Japanese cuisine is all about Sushi and exotic dishes. The fact is that you have never taken a walk on streets of Japan! There is such amazing street food in Japan that you will be amazed. Today we have listed the 9 Popular Street Food in Japan 2016. They are the most popular street foods you can have in the recent times. You will learn today that Japanese cuisine is beyond sushi, sashimi and nigiri. Take a look!
Here Are The 9 Popular Street Foods In Japan 2016 :
1. Okonomiyaki
The names may not make sense to you but Okonomiyaki is  Japanese pancake which is prepared using a griddle. This is a savory dish which contains cabbage, egg, meats, veggies and flour. This dish is prepared in a Kansai style. Kansai style is when all the ingredients are mixed together and poured on a grill. There is another style called Hiroshima style in which ingredients and batter are cooked separately. The finishing is of okomiyaki sauce, dried seaweed, mayonnaise and red ginger which is pickled.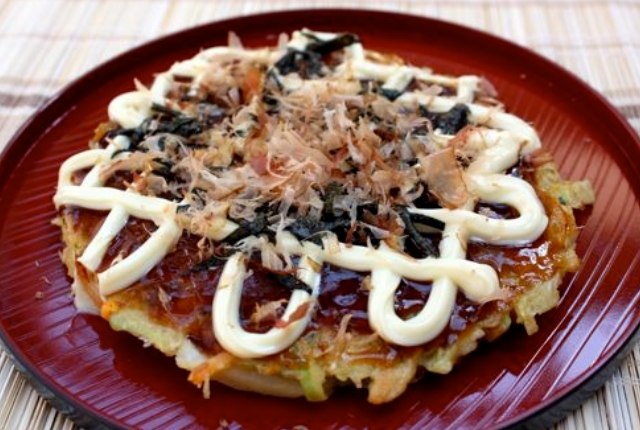 2. Crepes
Crepes is not a Japanese thing but the people in Japan have given a twist to it. As a famous street food in Japan, it is served being rolled up. You get very creative crepes here in Japan. They are easy to carry around and eat. The Japanese crepes include eggs or fruits. The French crepes are still softer than the Japanese crepes. You will find whipped cream or chicken or azuki beans in the French crepe.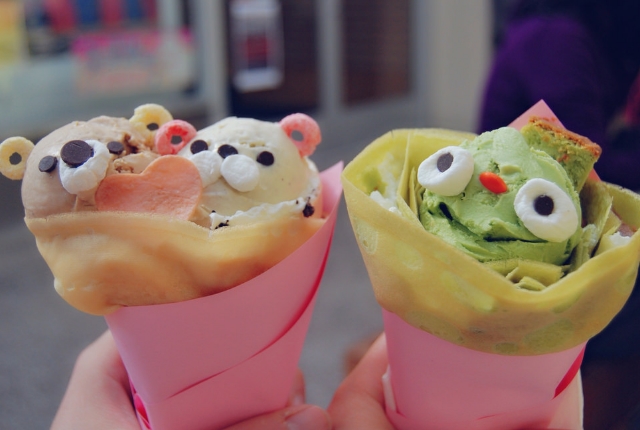 3. Bento
Bento box is like a meal in a box which is very common in Japan. The best street food vendors who sell this bento box are the ones who get sold out in less than 20 minutes. It is eaten usually 2-3 days in a week. People going to office will just buy a bento box and that will be their lunch for the day. If there is a bento yatai which has an excellent reputation, they get sold out soon.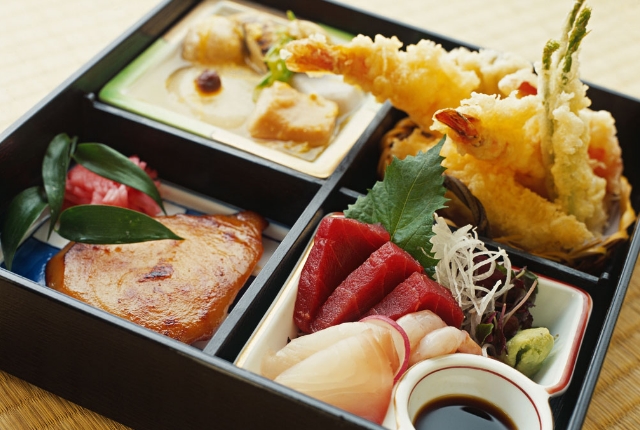 4. Takoyaki
Well, Japanese love octopus as a food! Takoyaki is basically fried octopus. This is a very popular dish! It is a fried ball which consists of tempura piece, octopus, ginger and green onion. It is served with mayonnaise, fish shavings or takoyaki sauce. It may not sound enticing right now with the octopus but it is actually a very delicious dish. You will find these in Osaka. Osaka is the place where these Takoyakis originate from.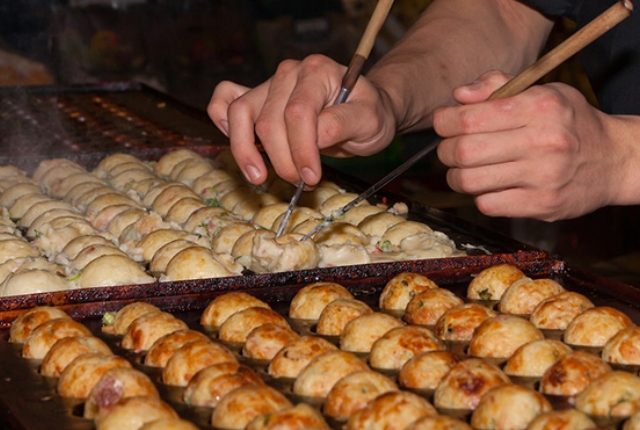 5. Gyoza
The gyoza dish does not need introduction. For those who do not know about gyoza, it comes from China but they are very popular as Japanese street food. These are fried dumplings which are filled with ginger, garlic, cabbage, ground pork, chives, green onion and other ingredients. The gyoza is served with a dipping sauce which is made of vinegar and soy sauce. You will get these easily in Ramen shops.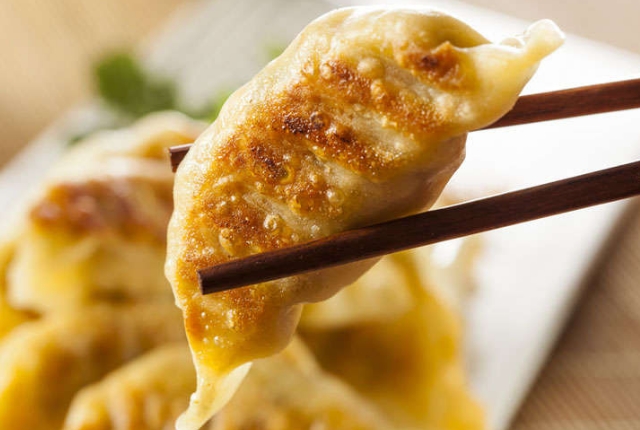 6. Korokke
Korokke is very similar to the French crepes. It is basically a twist of the French dish. It has very Japanese flavors to it. It has cream sauce or mash potato surrounded by a deep fried patty. You must have eaten croquettes – it is exactly the same! It is greasy and it is complete comfort food. It has many fillings. It is something which is easy to take away, hold and eat. We love the korokke!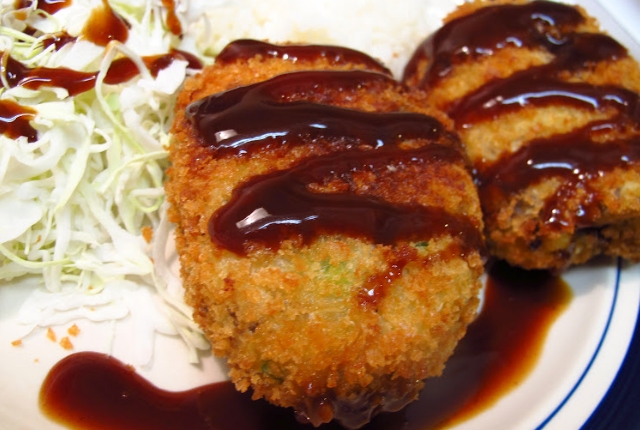 7. Yakisoba
The Yakisoba is made brilliantly with noodles which are ramen like. The noodles are stir fried with variety of vegetables and pieces of pork. It is very close to the Chinese chowmein. The noodles are seasoned with a very special sauce. It has a spicy and tangy flavor. It is great as a street food snack. You will see a version where the noodles are served in a bun. The topping is of pickled ginger and mayonnaise.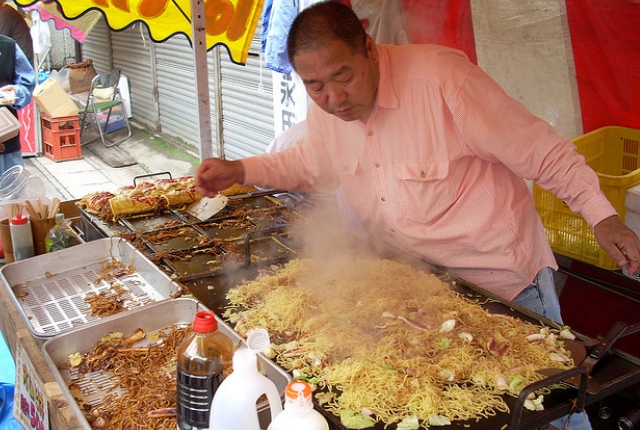 8. Yakitori
We love the Yakitori! It is basically pieces of chicken which are skewered and then grilled. The people in Japan use wings and thighs of the chicken. People also make it with the skin, liver and intestine of the chicken. The chicken is seasoned using savory sauce and salt. You will find many versions of Yakitori when you are taking a walk on the roads of Japan.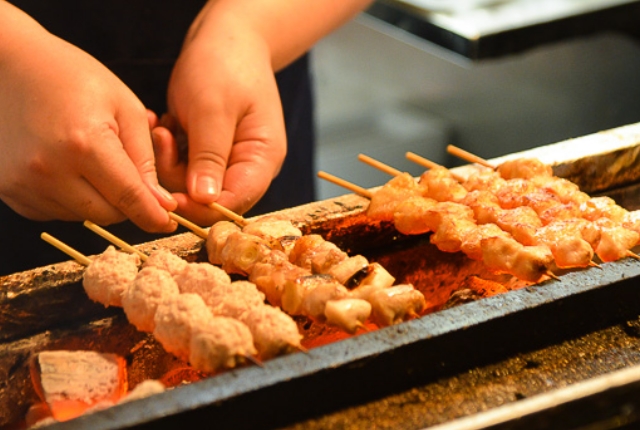 9. Ramen
When you are in Japan, you must have the Ramen dish. It is a soup dish which is really famous. The dish is warm and makes you feel happy. It has wheat noodles which is served with a fish or meat broth. The flavors are of miso or soy sauce. The toppings are delicious which includes green onions, pork and seaweed.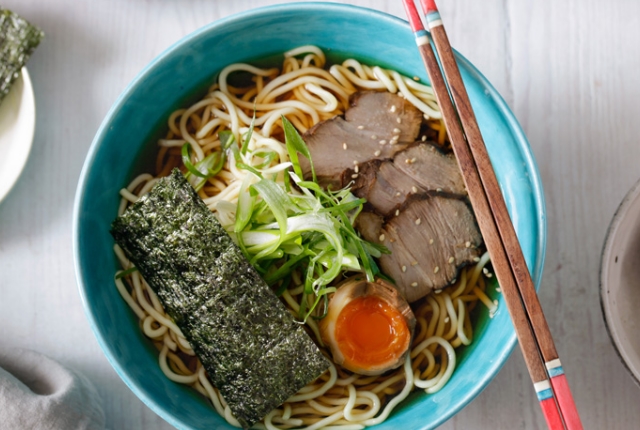 Wow! We are hungry after just writing this list for you. If you are in Japan, you must try all the street foods mentioned above. You will surely love it. Make sure you have a huge appetite. Have fun!