The Dutch has a lot to boast about. Like every other country, even Netherlands has its own food culture which is quite contrasting from other countries. Famous is the snack of Netherlands but there are other dishes also that rule the Dutch nation with its taste. These dishes are popular in entire Netherlands but with one region to another, these may differ in taste and flavor. All the cuisines of
Netherlands have a history but today almost all are prepare in the modern way. These have become even delicious and delectable. Now you will come across the top 6 foods that you must try in Netherlands. Do go through these.
Top 6 Foods You Must Try In Netherlands
1. Bitterballen
The name is Bitterballen does not mean and it has bitter taste or something but it a delicious meatballs made after deep frying. The meatballs are made from the mixture of beef broth, butter, and flour for thickening, beef and spices. These are crispy and are basically served with the mustard to dip and then enjoy. Very much like the Dutch kroketten in the ingredients, these meatballs are preferred very much in Netherlands. In any Dutch pub, you will find these very common and even at the cafes, menus of the hotels and restaurants, you can have these. Do check these out in Netherlands.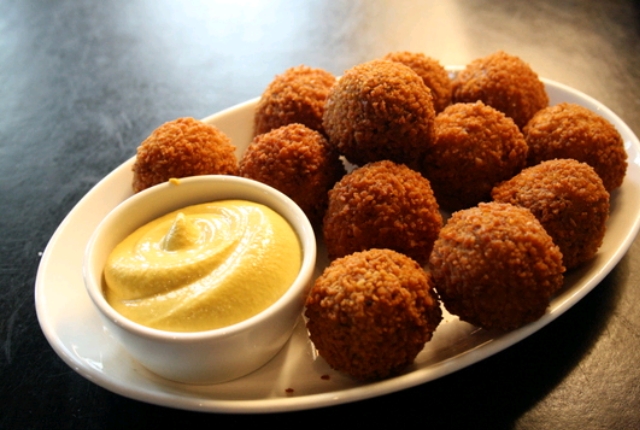 2. Poffertjes
This is the traditional batter treat of the Dutch. Looking like baby pancakes, these are very fluffy and made from the healthy buckwheat flour and the yeast. The Poffertjes is served with powdered sugar and a lump of butter. You can have these fresh even at the outdoor stands during winter. These are served with a small cardboard and eaten with fork. Although powdered sugar and butter are the common toppings but you can also be served with the whipped cream, strawberries and the syrup.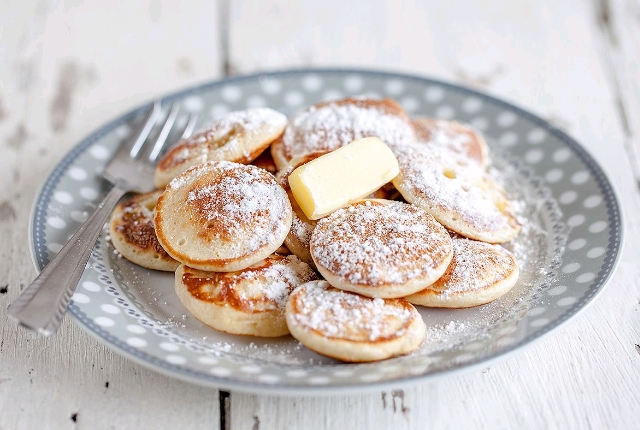 3. Kroket
It is not a famous cuisines of Netherlands but definitely a famous snack. When it comes to the snacks, nobody can surpass Dutch. Kroket basically are the deep fried rolls having meat ragout inside and are covered with breadcrumbs from outside. Well, this is the latest technique of making Kroket but the original Dutch Kroket was made from veal or beef. Today, there are variations of this recipe like shrimps, chicken satay and even vegetarian Kroket making its ingredient. Although, you may have this dish as a snack but mostly it is served on hamburger buns or sliced white breads with the mustard on side. As this is very delicious to look also, do not hurry because it can be very hot from inside. You can have this dish at restaurants. Cafes, bars, streets and even McDonalds.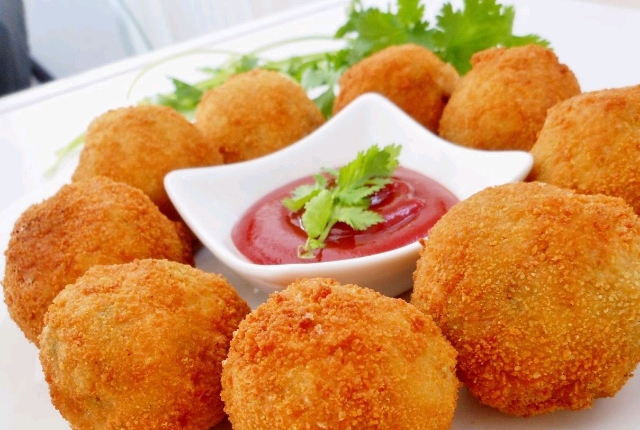 4. Stroopwafel
This is the sweet treat of Dutch culture. These are the sweet pastry or a kind of Dutch cookie. The two thin waffles are stacked with a sweet layer of syrup forms one Stroopwafel. The waffles are made from the baked butter and then cut horizontally in a certain manner. The batter for the waffle is stiff and is made using flour, yeast, brown sugar, butter and eggs. These are the common Dutch delicacies that you can enjoy gooey & hot at the street corners or the bakeries in Netherlands. At every supermarket of Netherlands, you can find these waffles.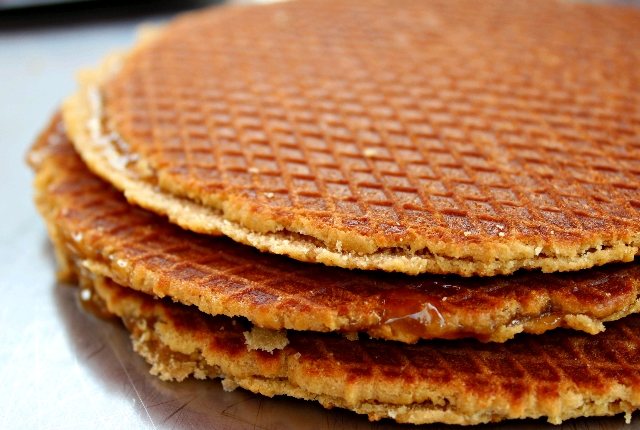 5. Dutch Fries or Patat
In other countries, you will find French fries, but in Netherlands, it has its own Dutch fries. This does not mean that both are same. The Dutch fries are the thick cut fries called the frites or the patat on the menus. The Dutch fries are served in a hot paper cone and are dipped in any manner of tasty topping before eating. One of the famous combination of these toppings is the raw chopped onions, mayonnaise and he peanut sauce. The other toppings can be formed from the tomato ketchup, peanut sauce and curry.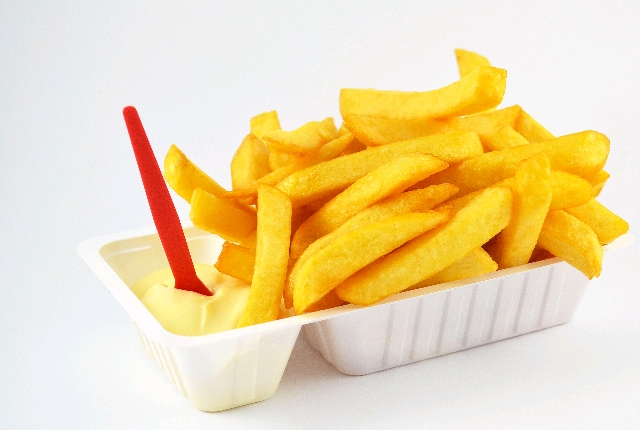 6. Harinh Hollandse Nieuwe
It may sound a little scary but every visitor in Netherlands must go for it at least once. It is a famous Dutch specialty made by the fish served in a small sandwich with lots of onions and pickles. There is a definite time when you can get this dish i.e. Between May and July. At this time, the herring is made sweet. You are going to love this one if you are fond of fish. What will surprise you is the way of eating it as it is generally eaten by elating its tail and then taking the bite upward. The preparation of the fish is done is a special technique. It is cleaned first, then head is removed and finally served in a special way. You can get this dish at any shops or street strands of Amsterdam.