Have you ever been to Kuwait? Kuwait is an Arab country which is on the Persian Gulf. If you are planning to visit the beautiful Kuwait, you might want to know this that the food is amazing there. No, you will not just find Persian food but also cuisines from all over the world. Thanks to Globalization! We have listed the 8 Awesome Restaurants in Kuwait which will make your mouth water and you will straightaway book flight tickets to the magical land. Take a look!
Here Are The 8 Awesome Restaurants In Kuwait:
1. Joori Min Beirut, Jabriya
This is a very nice Lebanese restaurant in Kuwait. The dishes you should have here is hummus, tabbouleh and the fattoush. The Lebanese cuisine served here is simply lip smacking. The ambience is very beautiful. The dishes maintain the authenticity of the traditional Lebanese cooking. The restaurant looks like a true palace. Try the kebabs as well of this lovely and luxurious restaurant. You will miss out on a lot if you do not taste the yummy Lebanese cuisine of Joori Min Beirut.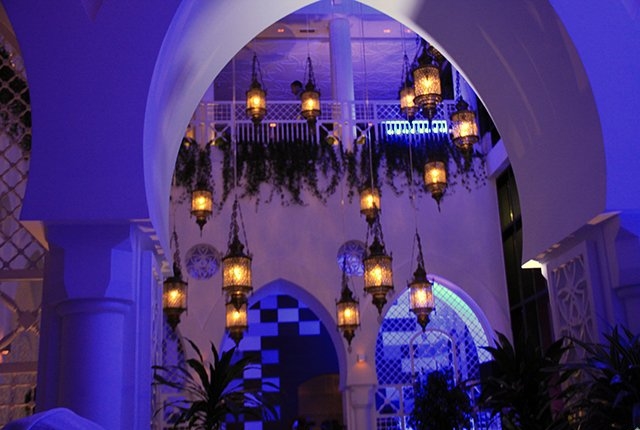 2. Bukhara Kuwait, Kuwait City
The Bukhara Restaurant in The Sheraton hotel serves Indian cuisine. Bukhara has several branches in India as well. This one is in Kuwait. You will find authentic Indian cuisine here. The ambience of the restaurant takes inspiration from the Palace of Jaipur in India. It is magnificent! If you are going to Bukhara, you need to try their Tandoori dishes which is the most famous. The rooftop location gives you an amazing view! You should definitely go here for a yummy Indian food journey.
Visit Bukhara Kuwait, Kuwait City
3. Sakura, Farwaniya
Sakura Restaurant is in the Crowne Plaza Hotel. It serves yummy Japanese cuisine. The food served here is delicious. The ambience is very royal and it screams Japanese. The live teppanyaki experience is great. If you have a taste for Japanese cuisine, you can go to Sakura which is in Farwaniya's Crowne Plaza.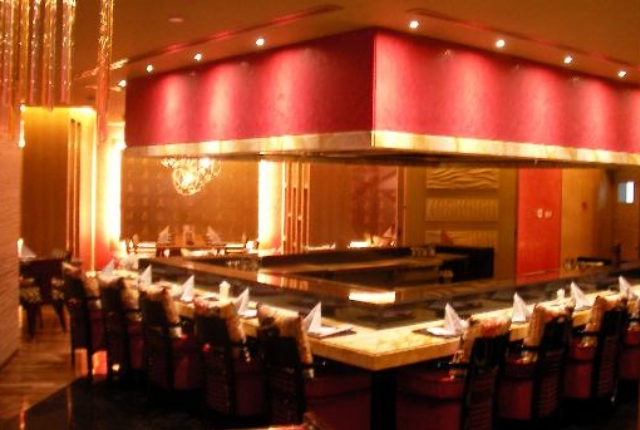 4. Prime & Toast, Kuwait City
Prime & Toast serves great food and the service is quick. You will find a really elaborate menu here but go for the pastas. We love each and every dish that they serve. Prime & Toast serves amazing food that you will really enjoy. If you are hungry for pasta or a warm sandwich, you can go here. It is best for breakfast as it serves fresh juice and a yummy English breakfast. There is a lot to choose from.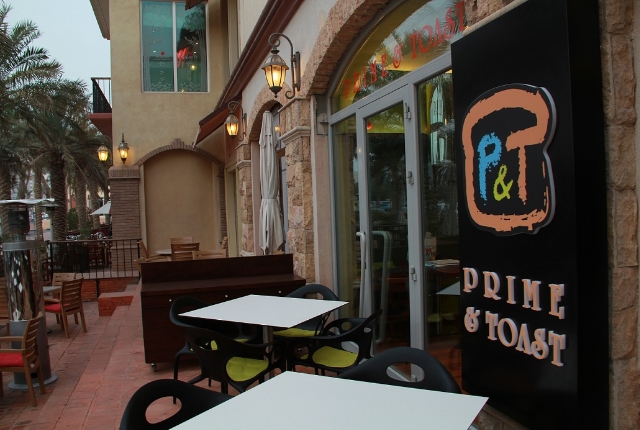 5. Shahrayar Restaurant, Kuwait City
If you are craving for Persian cuisine, you have to go to Shahrayar Restaurant which is amazing. The restaurant serves Iranian food. There are different set menus here with mezza and mixed grill. You need to try the koko sabzi, beef kebab and chicken kofta here. Choose the set menu according to the level of hunger and budget. Don't forget to try the famous Iranian ice cream. When in Kuwait, this is a must go place!
Visit Shahrayar Restaurant, Kuwait City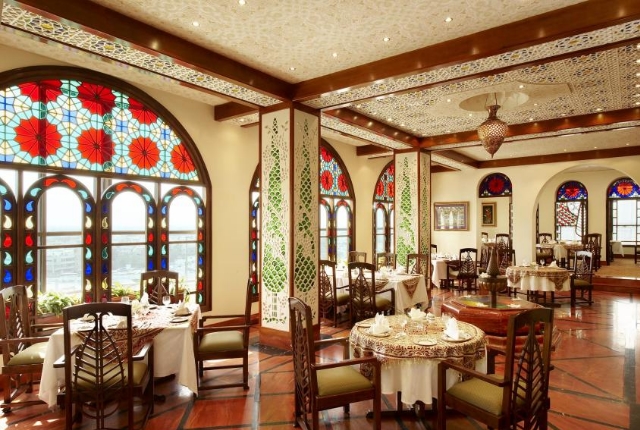 6. Al Boom Steak And Seafood
Al Boom is a visually appealing place with good service. You feel like you are on a boat. The experience is very pleasant. The breads here is freshly baked. Go for the buffet as there are some famous Mediterranean starters and mezes. Try the lobster which is cooked live. They have perfected the skills of cooking a live lobster. The steak is amazing too. We suggest you to try the seafood because it is delicious.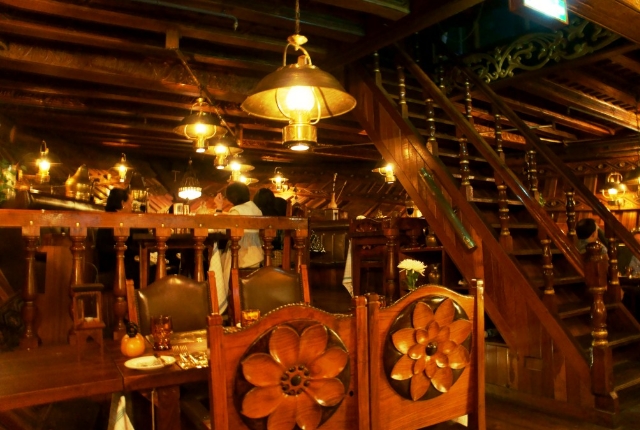 7. Al Hambra International, Kuwait City
You get both a la carte and buffet here. The meal experience here is unforgettable. The restaurant takes inspiration from the Al Hambra Palace which is in Spain. You will find pasta, risotto, seafood, prime cuts, burgers, sandwiches, desserts and salads here. The food is delicious and the ambience is gorgeous as well. You should definitely go here!
Visit Al Hambra International, Kuwait City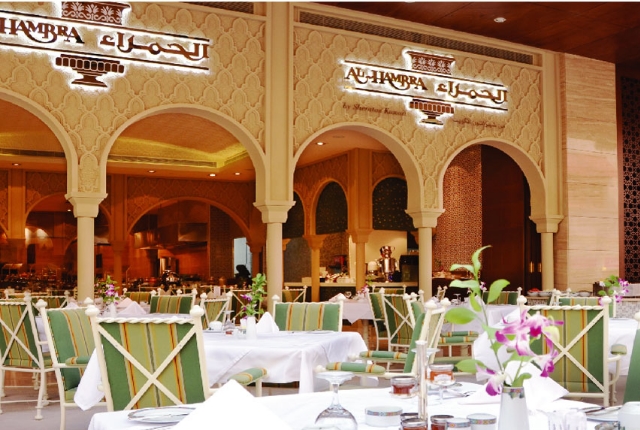 8. Mijana Restaurant, Fahaheel
The Mijana Restaurant is very beautiful. You may be a vegetarian or a hard core non vegetarian, this place has something to offer to everyone. Pay a visit to this restaurant and try the Cheese Sambousek and the Mad Ashta. There is a view of the sea which makes it perfect for a dinner place with your partner. They serve Argeeleh which is hookah or water pipe. This restaurant is in Fahaheel and it serves really good kebabs. Try it for sure!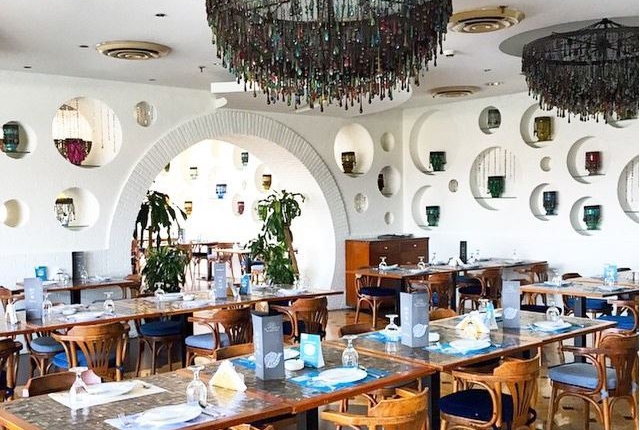 Kuwait is simply beautiful. There is so much to see in Kuwait. There is Al Hamra Tower, Kuwait Towers, Bayan Palace and much more. It is like a royal tour when you are in Kuwait. If you are visiting Kuwait, make sure you try the above mentioned restaurants. Don't forget to have Persian cuisine because it is delicious. The kebabs, hummus and all the famous local cuisine is a must have! Have a fun trip and don't forget to click many pictures.