Bali is the land where romance awakens and you get true peace of mind. It is in Indonesia and it has everything that a beautiful destinations needs – lush green forests, waterfalls, lovely villas and such good food. Speaking of food, you surely need to know about the amazing restaurants that you will find in Bali. The food is surely great here but the ambience of the restaurants here are simply breathtaking and romantic. We have listed the 9 Striking Restaurants in Bali You Must Visit. If you planning a trip to Bali for your honeymoon or just a friendly trip – you can check out these amazing restaurants. Take a look!
Here Are The 9 Striking Restaurants In Bali You Must Visit :
1. Sarong
Sarong is in Seminyak, Bali. It is a fine dining restaurant that serves Asian cuisine. The ambience is very romantic and the food is superb. It is a fancy restaurant and as you enter it, you feel like you are in bliss. Order a whole fish or anything in seafood and you will surely be happy with the choice. The modern Asian cuisine served here is definitely worth giving a try.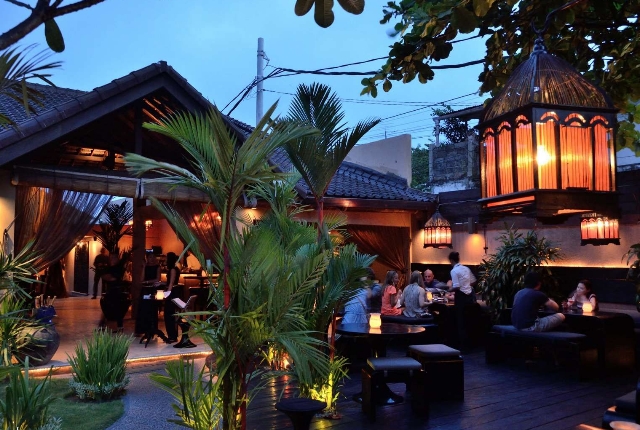 2. Metis
Metis is also in Seminyak area. It serves Western and Asian cuisine. There is an outdoor seating too. You can enjoy some good wine here. It is literally heaven amidst a jungle. Dining in between the jungle can be a fun affair. Try the foie gras and you can order the pork belly few hours before coming to the restaurant. The food is good here and the ambience is just spectacular.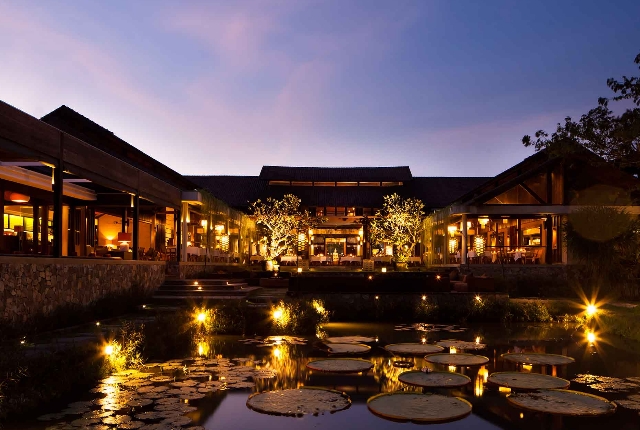 3. Swept Away
You will be swept away by the ambience of this place. This restaurant comes alive in the night when hundreds of candles are lit up. It is the most romantic restaurant in Bali for couples. It is in Samaya Ubud. This restaurant serves Asian cuisine. The gushing river is clearly audible. Of course! It is a riverside restaurant. Have a nice romantic dinner here on the wooden deck amidst hundreds of candles. What an experience!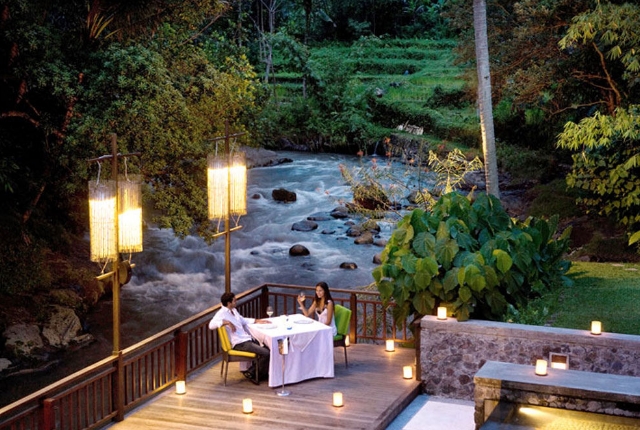 4. Sundara
Sundara Restaurant is in the Four Seasons Resort in Bali. It serves Balinese and Western cuisine. Again, it is a beautiful restaurant with an amazing Indian Ocean view. The word, 'sundara' means beautiful in Sanskrit. The seafood is really good here. Try the octopus dish. They nail it! This restaurant looks so beautiful in the night. It is good for a date!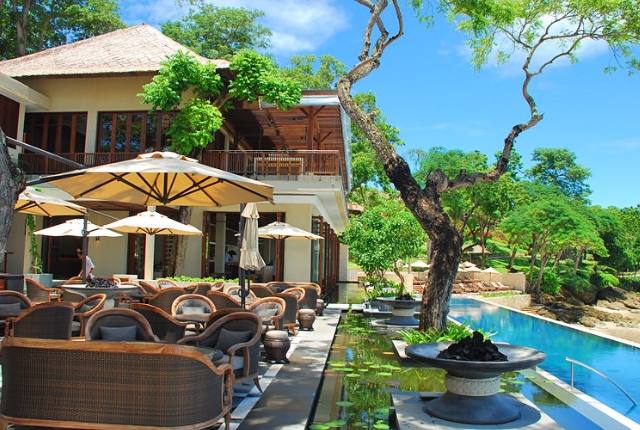 5. Kayuputi
Kayaputi is in St. Regis Resort in Bali. It serves French, Italian and American cuisine. The pasta they serve here is authentic and yummy. The food is delicious and the ambience is romantic. You would love to come here with your partner. It has a bar too for catching a nice drink.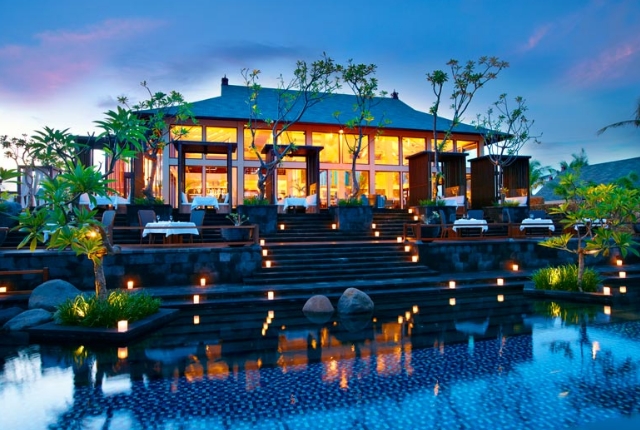 6. Sardine
Sardine restaurant is in Seminyak. It serves mainly seafood and Balinese cuisine. Try the fresh juices here and the food is good too. The view is lovely with a sunflower garden and rice field. It will warm your heart on a Sunday afternoon. Read a book and enjoy some a fresh watermelon juice. It is a great place for catching up with friends.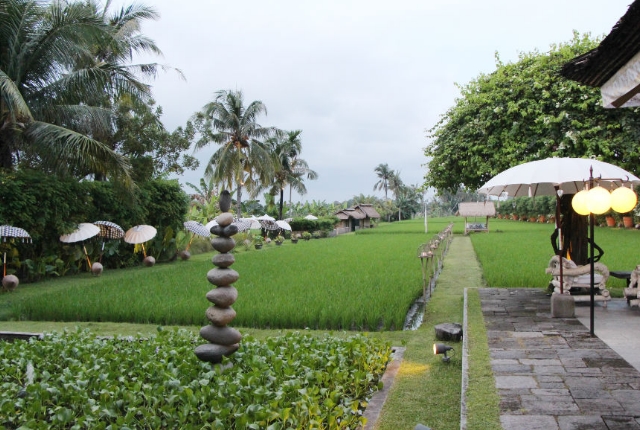 7. Chandi
Chandi Restaurant is in Seminyak. It serves Asian and Indonesian cuisine. The service is warm here and the Tuna noodles is a must try dish. This is such a good place for having seafood. The fish you get here is so fresh like it comes straight out of the river. It is definitely a must try restaurant.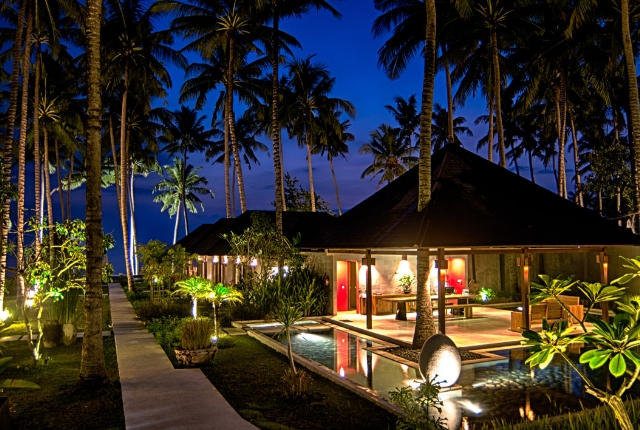 8. Chez Gado Gado
Chez Gado Gado is also in Seminyak. It serves yummy Japanese, Indonesian and Italian cuisine. The food here is really popular. The service is excellent here. It is located on the Legian beach and looks very fancy. You get a great view of the ocean from here. Try the steak here. It is delicious. The food is priced decently and the ambience is nice.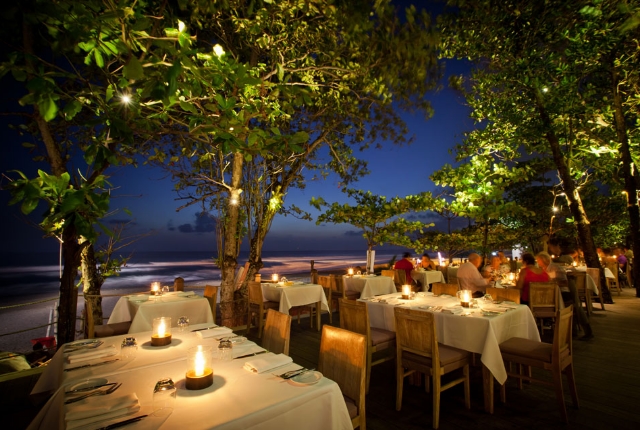 9. Breeze
Breeze is at The Samaya and it serves Western cuisine. It is a romantic restaurant but you can enjoy with your friends as well here. The view is awesome. Watching the beautiful sunset from this restaurant is a good experience. Have breakfast here which overlooks the ocean. You will get a view and some good food too.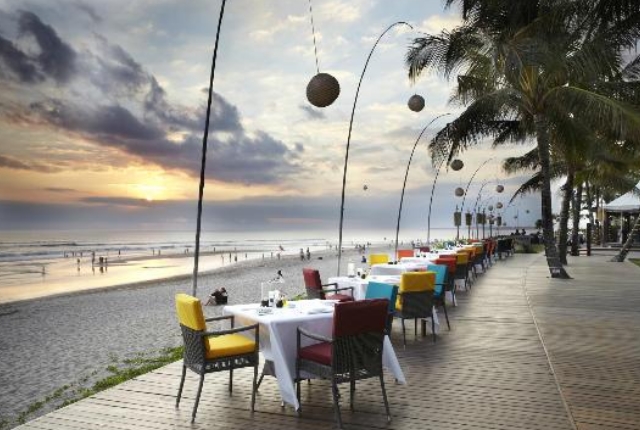 So, if you are going to Bali soon – try these restaurants and you will be surprised how good they are and how reasonable they can be. It will be such a good experience because all the restaurants are strikingly beautiful.