Shanghai is a truly exotic place best known for its historic past, the glamour of the Bund, breathtaking architecture and the mouthwatering food it offers. This Chinese city has featured high on the visiting list of travelers and therefore, has become a foremost tourist destination. It is also a place that attracts a lot of business guests and the city does not disappoint with its hotels and accommodation facilities.
Let's Find Out 5 Best Luxury Hotels In Shanghai That Provide A Fine Culmination Of Comfort And Convenience:
1. Waldorf Astoria Shanghai On The Bund
An award winning hotel, Waldorf Astoria Shanghai on the Bund, is located on the city's famed waterfront. It is the perfect example of modern sophistication and heritage ambience. A truly remarkable property, the hotel boasts of impeccable service and has 260 well equipped rooms. The rooms offer stunning views of the neighborhood and the adjoining waterfront. It has lavish banquet facilities, a luxury spa, a modern fitness center and free Wifi service for its guests. One of the best luxury hotels of Shanghai, it is perfect for families, couples and business guests.
Visit Waldorf Astoria Shanghai On The Bund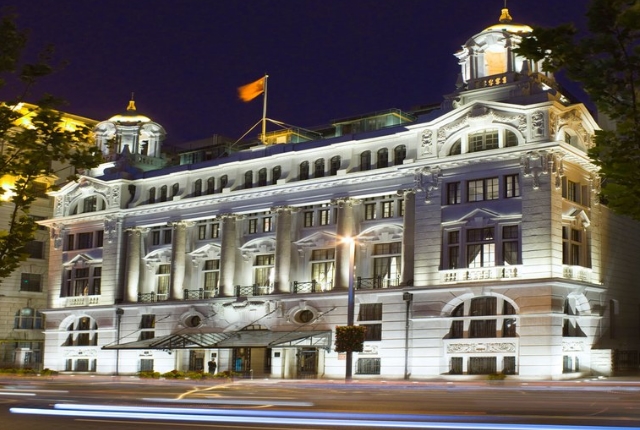 2. The Ritz Carlton Shanghai
The Ritz Carlton Shanghai is an elegant luxury hotel located in its busy financial district of Lujiazui. The city's iconic buildings, the elevated ring road and the best eateries are located around this locality. It is also close to malls, making them easily accessible for guests staying at Ritz Carlton Shanghai. The hotel is an ideal leisure as well as business destination and attracts guests from all over the world. Its location at the heart of the modern financial district makes it the first preference of business travelers. Besides, the hotel offers world class amenities that suit your needs. It has a grand spa, fitness center, pool, children's play area and a business center with internet access.
Visit The Ritz Carlton Shanghai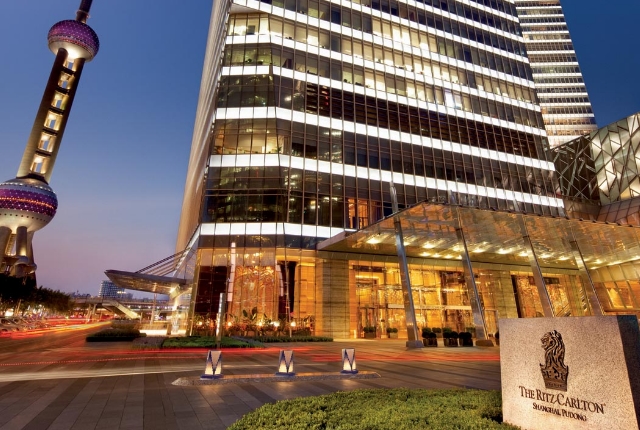 3. Fairmont Peace Hotel
Fairmont Peace Hotel has been an iconic landmark of Shanghai since 1929. It is a modern hotel with a history of hosting the city's elite guests. The hotel has been restored recently and it matches world class standards when it comes to guest service and amenities. The hotel is decorated with opulent furnishing, beautifully appointed rooms and is an exquisite hotel with marvelous facilities. Its restaurant, spa and fitness center are great attractions for visitors.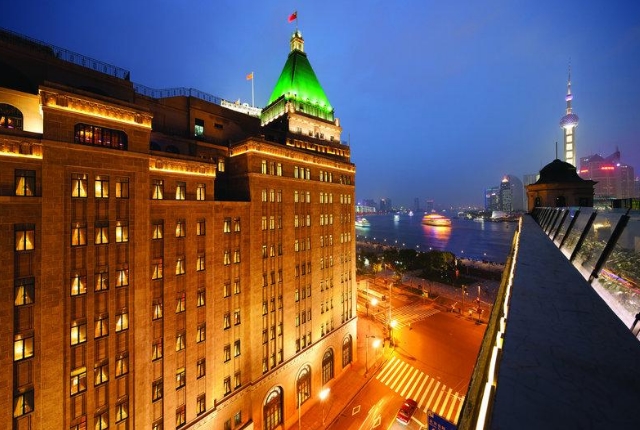 4. Mandarin Oriental Pudong
Mandarin Oriental Pudong is the perfect example of luxury living. Located on the waterfront, the hotel is known for Shanghai's most expensive Presidential suite with a sky garden. The hotel has 362 well equipped rooms and 210 luxury apartments that offer maximum comfort and convenience to its guests. Its exemplary service and world class amenities make it one of the most coveted destinations for travelers. It is also great for business guests who prefer to use their business center with internet access. It is also a great place for families as the hotel offers separate activity areas for children and offers babysitting services for little ones.
Visit Mandarin Oriental Pudong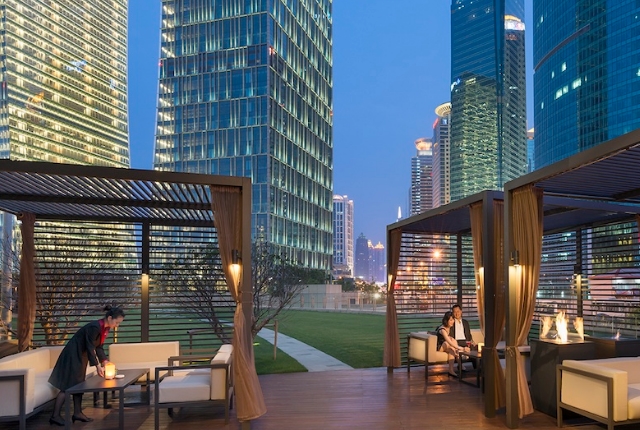 5. The Langham Shanghai Xintiandi
The Langham Shanghai Xintiandi is best suited for tourists. Its perfect location at the heart of Shanghai's entertainment precinct makes it the first preference of many guests. The Xintiandi area is home to numerous boutiques, cafes, restaurants and galleries where people can have a good time. The hotel itself is equipped with modern amenities and offers its guest the best facilities. The hotel also has a special conference room which can be used for business meetings or other events. The spa is also renowned for its wonderful treatments and it is a great place to relax and rejuvenate.
Visit The Langham Shanghai Xintiandi