Hong Kong is a part of China with it's own privileges and powers distinct from China mainland. It is an autonomous territory within People's Republic of China. Hong Kong is a beautiful city of gardens, beaches and bays. It has scenic beauty along with dazzling skyscrapers. It is a best city for both family vacations and business/corporate meetings. Some of the world famous hotels are present in Hong Kong.
Let's Peruse Through Some Of The Star Hotels In Hong Kong:
1. Intercontinental Hong Kong
Counted as among the top hotels in the world, this hotel has many awards and citations to it's credit. It is acclaimed outlet for both business and leisure purposes. It's location is also unique in that it is on the waterfront in Kowloon's prime shopping, business and entertainment district. From the hotel one can obtain a spectacular view of the Victoria harbor and also Hong Kong island. Recently it has enhanced its facilities with State-of-the-art Club, modern lobby, superb fitness center, Ballroom, great Spa etc. It is already renowned for dining options and recently it has started "Spoon by Alain Ducasse" a cuisine initiated by the world famous chef by the same name. Along with all this, exemplary service, it should be a good reason to be the best choice to stay in this hotel.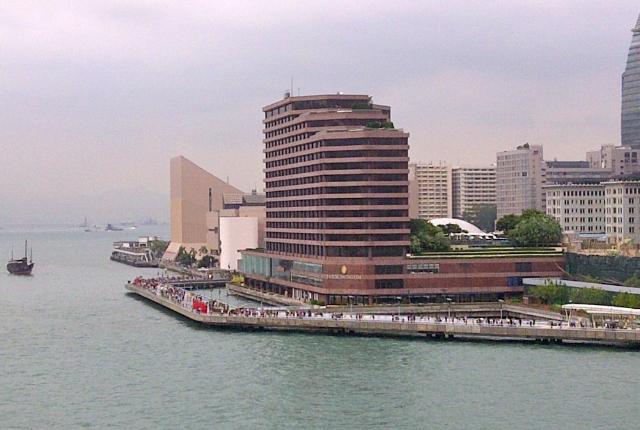 2. Ritz Carlton Hong Kong
It's presence at 490 meters structure, from floor 102 to 118, makes it the tallest hotel in the world and a domineering hotel in the Hong Kong landscape. It offers commanding view of Victoria harbor and Hong Kong island. The hotel makes a strong presence in International Commerce Center offering excellent commercial, residential and retail space. Several restaurants catering to the variety of tastes of the patrons along with superlative hospitality makes it a truly global hotel.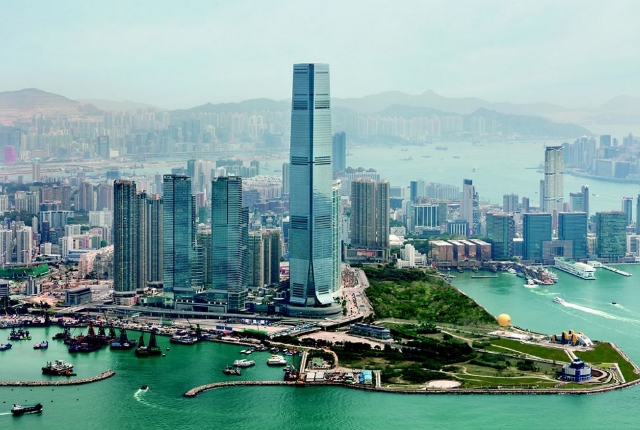 3. Mandarin Oriental Hong Kong
It is regarded as an icon in Hong Kong. It is placed in the heart of fashion district. It has 501 sumptuous rooms and suites and offers unparalleled luxury and sophistication.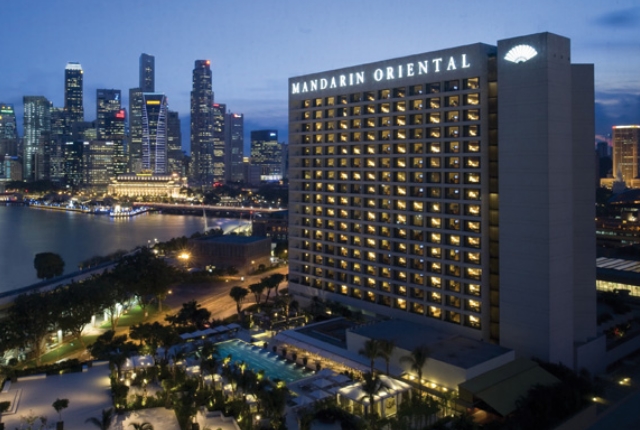 4. Le Meridien Cyberport
It is an architecture marvel in the midst of digital district set in the greenery by the blue waters of Telegraph bay. It has few distinct features like floor to ceiling windows, glass and chrome bathrooms and walk-in shower. Wi-fi connectivity and video conferencing are available. Five restaurants and bars will titillate your taste buds well.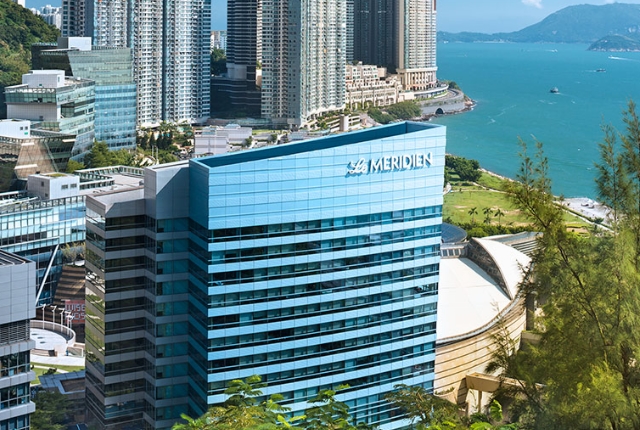 5. Peninsula Hong Kong
The legendary hotel was born on 11th December, 1928. It's Asiatic hospitality set new standards in luxury. It heralded guest-focused technology and personalization. Amenities include Roman type swimming pool, a 12,000 sq.ft. spa etc. It's 9 restaurants won awards. A fleet of Rolls Royce luxury cars cater to the needs of guests' travel. A helicopter maintained by the hotel for guests completes it's statement.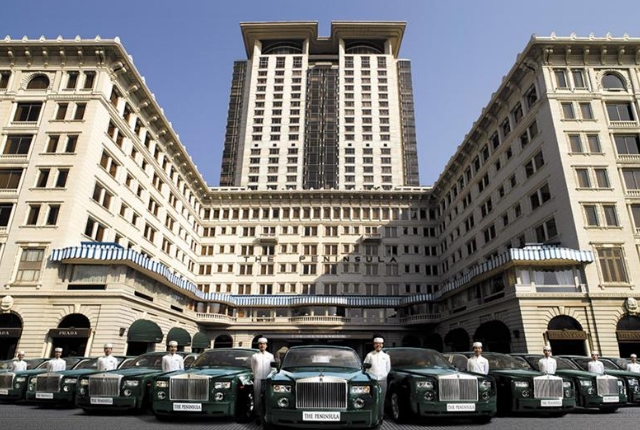 6. The Excelsior, Hong Kong
In the heart of the district, offering spectacular view of the harbor, the Excelsior punches a array of luxuries and amenities for it's guests. It has a hoary history as well. It stands on the plot which was the first one to be sold when Hong Kong became a British colony in 1841.Excelsior hosts variety of cuisine from it's superb restaurants. The hotel welcomes you with complementary breakfast, snacks in the afternoon and evening cocktails. Tea is available any time of the day. Rooms and suites are tastefully decorated and come with all the modern facilities like broadbrand connectivity etc. It offers an amazing scene of the Victoria bay from it's 31st floor. A comfortable sofa is placed in the lobby for patrons to enjoy the beautiful panorama.