Sri Lanka, formerly known as Ceylon, is a tear drop shaped island located in the Indian Ocean. With its whispering palms, azure blue seas and large swathes of sandy beaches, Sri Lanka has become the destination of choice among families and honeymooners alike. Sri Lanka which is famed for its warm hospitality is home to numerous world class luxury hotels, from lavish resorts to colonial style boutique. To get a glimpse of some of the best, most awesome luxury hotels in Sri Lanka, read on.
Here Are 6 Awesome Luxury Hotels In Sri Lanka
1. Galle Face Hotel Colombo
Step back in time and experience the grace, comfort and luxury of a bygone era, by staying at the majestic Galle Face Hotel in Colombo  – which enjoys the unique distinction of being one of the oldest hotels in the world. Located on the posh Galle road, this sea facing hotel has 81 lavishly appointed rooms.
Each of the luxuriously decorated rooms, which offers sweeping views of the Indian Ocean, are kitted out with every conceivable amenity.
Guests staying at this can choose to dine at the numerous in house restaurants which include The1864, The Veranda, In. On Green or the Sea Spray. Sip on an artisanal cocktail and enjoy the sun slip behind the horizon at the Travelers' Bar, Pool Bar or the Chequerboard. Other world-class amenities at Galle Face Hotel include a lavish spa, a large pool, a museum, a well stocked library and a well maintained lawn to play an exciting game of Croquet.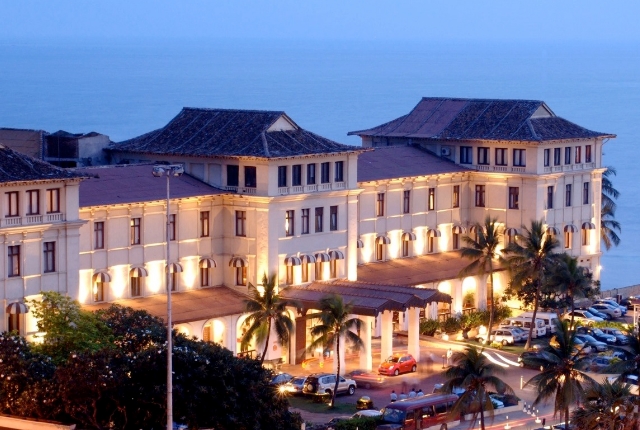 2. Taj Samudra Colombo
To enjoy a truly engaging and immersive experience, visitors to Sri Lanka are invited to stay at the star class Taj Samudra Hotel.
This classy hotel, which is just a short hop from the Fort Railway Station, has 300 guestrooms that allows visitors to enjoy mind boggling views of the Indian Ocean or panoramic views of the city skyline.
The welcoming décor of the rooms at this hotel, which comprises of classic wood furniture, cable TV, state of the art coffee/ tea maker, ensures that guests have a cozy accommodation to relax in. Latitude, Navaratna, Yumi, the Golden Dragon, are the different fine dining restaurants in this super luxe hotel. To enjoy traditional high tea, guests can head to the beautifully decorated Lobby Lounge. Other premium facilities available at Taj Samudra include 7 well appointed business centers, gymnasium, swimming pool, tennis courts, squash courts, hair salons and a jogging track.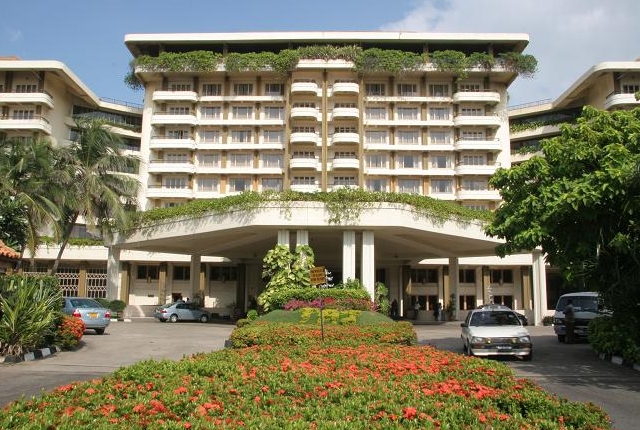 3. Cape Weligama Hotel
Nestled among the palm fringed shores of Southern Sri Lanka is the opulent Cape Weligama Hotel. This highly celebrated resort style, luxury hotel, which has earned global recognition, has become the favorite haunt of the jet setting, privacy seeking, and big budget crowds.
This upscale beach front resort hotel, which is laid out in village style over 12 acres of land on a singular promontory, has 16 super luxe suites and 21 elegant stand alone villas.
Each of the swanky, air-conditioned rooms at this hotel boasts of world class amenities like mini bar, flat screen TV, DVD player and coffee machine. Guests can enjoy sumptuous sea food at De Mauny restaurant. To enjoy authentic Sri Lankan cuisine, visitors can dine at the Kumbuk. To savor delicious Japanese cuisine, guests can head to the posh Misaki restaurant. Taylor Living Pavilion offers the ideal setting to enjoy a variety of cocktails, and freshly brewed local Sri Lankan tea. Guests can enjoy the ocean spray while having a luxurious soak at the crescent shaped infinity pool at this hotel..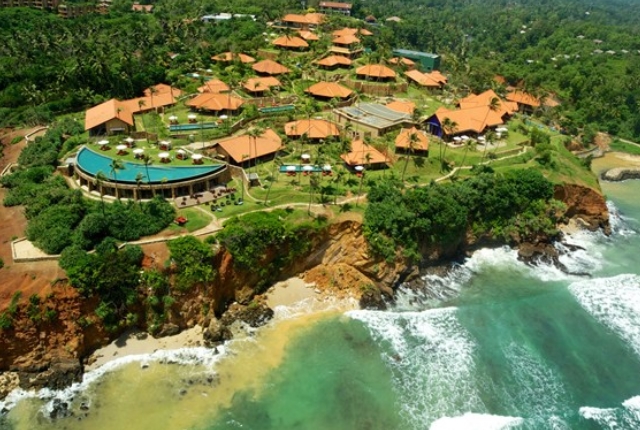 4. Amangalla
Amangalla, which belongs to the international group of Aman resorts, is a super luxe boutique hotel set amidst lush gardens. This hotel is located within the ramparts of the magnificent 400 year old Galle Fort.
Amangalla courts the charm of a bygone era with its sweeping entrance and magnificent Dutch imperial 'Great Hall' and grand dining room.
The 30 rooms of this hotel are decorated in colonial style, and features high ceilings, exquisite glass chandeliers, massive four poster beds, beautiful planter's chairs and polished teak floors. Guests can choose to stay at the Garden House or at the spacious Amangalla Suite. Some of the top notch amenities at this hotel include the spa and wellness center, hammam, outdoor swimming pool and sauna.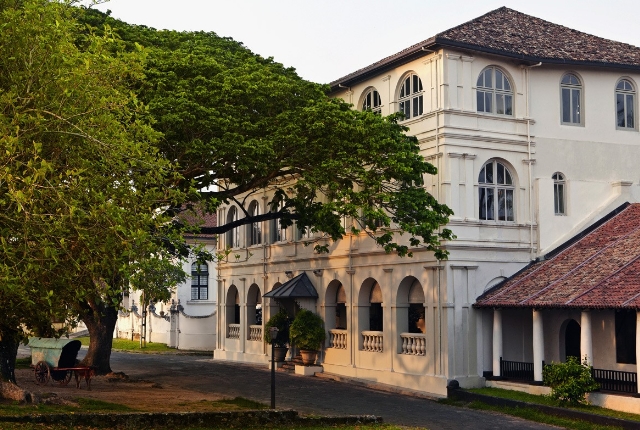 5. Hilton Colombo Residence
The Hilton Colombo Residence is an up market, high rise, luxury hotel which is situated at a convenient 30 minute drive from Bandaranaike International Airport.
uests staying at any of the 177 well appointed rooms at this hotel can enjoy either panoramic sea views, dazzling city views of gorgeous harbor views.
Each of the rooms comes with a 40 inch LCD TV, blue ray DVD player, washing machine and ironing facilities. Guests can savor sumptuous cuisine at the FLOW restaurant or grab a light snack at the BASICO bar lounge. Some top of the range fitness and recreation facilities at this hotel include the fitness room, children's wading pool, squash courts, tennis court, whirlpool and sauna.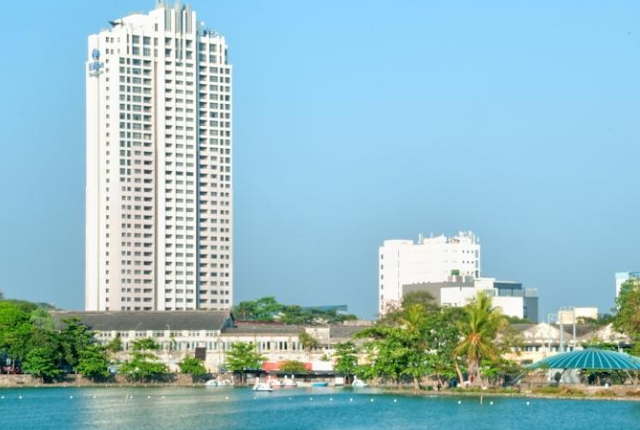 6. The Grand Kandyan
To enjoy the warm hospitality and diverse cultures of Kandy stay at the beautifully appointed 'The Grand Kandyan Hotel' which is located just 1 mile from Sri Dalada Maligawa.
The 92 stylish and comfortable rooms of this hotel are classified into Deluxe Rooms, Honeymoon Suites, Presidential Suites and Grand presidential Suites.
The rooms at this hotel features amenities like flat screen TV, fully stocked mini bar, wireless internet facility and tea/ coffee maker (to name a few amenities). Guests can dine at the world class Indian restaurant or at the Thai restaurant. Guests can grab a quick bite while sipping strong coffee at the Coffee Shop or at the Lounge Bar. To enjoy a variety of cocktails guests can head to the BLITZ bar. This hotel has a banquet and conference hall, a well appointed gymnasium and a large swimming pool.