With vast expanse of blue sea, great forests with interesting bio diversity, interesting mixing of  different cultures, religion, historic heritage few island nations are equal to Sri Lanka of south east Asia. Sri Lanka was called Ceylon by British who first colonized it. Later it was known by the present name. Reference of this island nation as prosperous city of gold was found in ancient epic too. Tourism was strong in Sri Lanka before the political unrest in that country which continued for at least ten years. But after it was over situation has improved at present. Tourism is again on the rise in this island nation. There are several amazing attractions to be seen in Sri Lanka. You can start your journey from the main city of Colombo.
Here Are 5 Must Visit Attractions Of Sri Lanka:
1. The National Museum Of Colombo
It is always a best way to start your journey or tour of a country by paying a visit to the national museum. This kind of place gives a tourist enough information about history of the country. This museum was actually set up by the British in late 19th century. It has very rich and interesting collection of exhibits from Sri Lanka's royal past. There are archeological items too. The library of this museum also has valuable ancient texts of different languages. A must visit place if you are in Colombo. The museum building looks spectacular from outside too.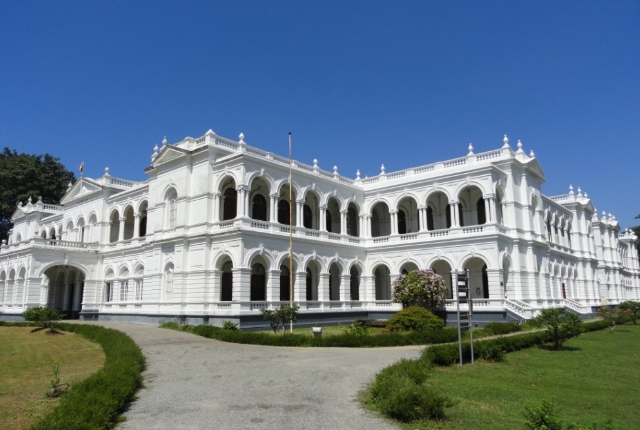 2. The Ruins Of Anuradhapura
In ancient time Sri Lanka was called Sinhal too. Sinhal was ruled by different kingdoms. One of these kingdoms established a very sprawling and prosperous capital city of Anuradhapaura in north central part of the country. Now tourists can see ruins of this amazing city that can be dated back to 4th century BC. Along with several remains of places and other royal structures there are number of Buddhist relics and statues too. In 3rd century BC Buddhism entered this part when son of emperor Ashoka came to Sinhal from India with the non violence, peace message of Lord Buddha. This is a UNESCO world heritage site of Sri Lanka.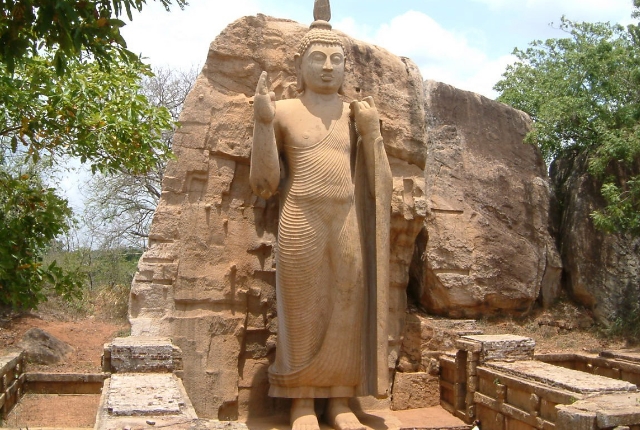 3. The Ancient Fort Of Sigiriya
An amazing historic site in Sri Lanka that is declared as world heriatge by UNESCO. Tourists can visit the place and see remains of an ancient fort that was built on the top of a piece of rock near the city of Dambulla. The ruins can be dated back to 5th century AD. The interesting thing is that you have to ascend some steps to reach the top of the rock. At the base of the steps there are broken parts of a statue on either side that resembles a giant lion.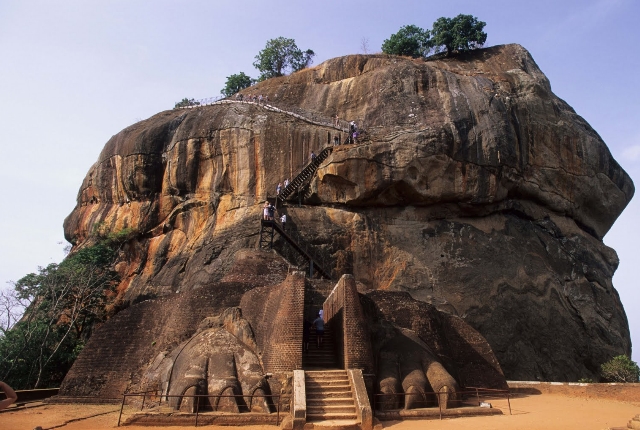 4. The Cave Temple Of Dambulla
Another UNESCO world heritage site in Sri Lanka that can be visited while you are visiting the town of Dambulla. The caves here are almost two thousand years old. At present exquisite wall paintings and more than 150 statues of Lord Buddha can be seen here in various poses. There are some other statues like Hindu gods and royal people of Sri Lanka too. But the whole surrounding and atmosphere is such that it definitely will mesmerize you.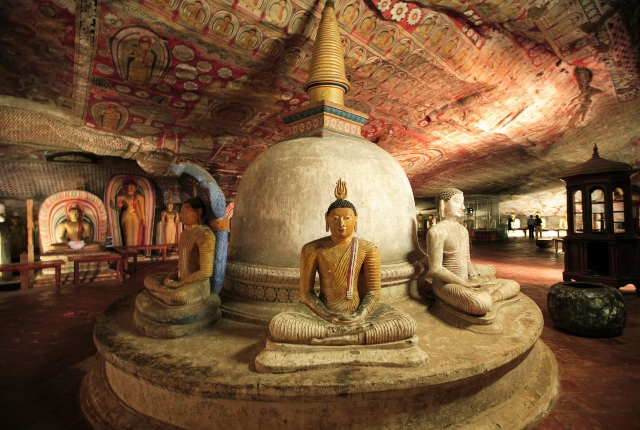 5. Bentota Beach Of Galle
The island nation has some spectacular sea beaches with golden sand and blue green sea water. One of such is Bentota of Galle district. It is situated at a distance of nearly 65kms from Colombo. With  the beauty of the sea Bentota has other interesting attractions like turtle sanctuary, garden, helicopter riding and nearby Buddhist monastery.