Sumatra is world famous as a big Indonesian island situated to the south of Malay Peninsula and west of Java. This exquisite island is the home of tropical terrain, amazing wildlife, unique culture, rich landscapes, smoldering volcanoes, and beautiful beaches. The city of Banda Aceh in the north that was once devastated by the tsunami has a fantastic museum memorializing the disaster. Bustling cities, panoramic lush green sceneries, flora and fauna, and exquisite lakes attract tourists worldwide to explore Sumatra. So, let's have a look at some eye-catching tourist destinations in Sumatra.
Find Below 8 Spectacular Tourist Spots In Sumatra To Explore:
1. Lake Toba
One of the most enchanting attractions in Sumatra is the Lake Toba, which is highly popular for being the biggest Crater Lake on the planet. It is known to be formed due to a tremendous eruption of a current dormant volcano. Lake Toba occupies the caldera of this massive volcano. This enchanting lake is about 100 km long, 505 m deep, and 30 km wide. Also, Lake Toba is popular for being the abode of Batak, an indigenous ethnic group in Sumatra. Make sure you watch the tombs of Batak kings and traditional, ancient Batak fashion houses when visiting this unique lake.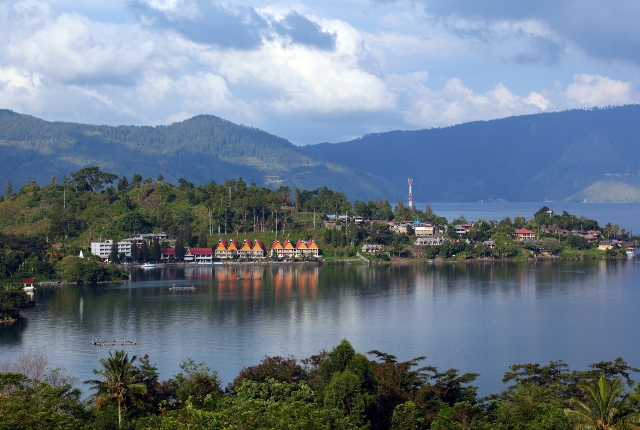 2. Mentawai Islands
Stunning cluster of volcanic islands lying in the coast of West Sumatra is well-known as Mentawai Islands. These exquisite Mentawai Islands are a perfect destination for practicing surfing on the water surface. Siberut is the biggest island of all Mentawai Islands. You can easily reach these beautiful volcanic islands using a ferry from Sumatra.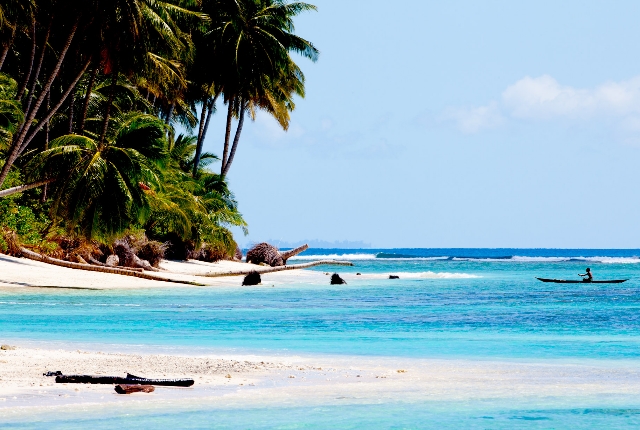 3. Medan
Medan gains the fame of being the largest city present in the Sumatra that is often accessed as an exit and entry point for visiting Bukit Lawang and Lake Toba. Also, Medan is one of the most popular destinations in Indonesia for offering delicious food. You can watch here tourists gathering just to eat the tasty food. Make sure you try some of the yummy cuisines in Medan before you leave for visiting other attractions in Sumatra. Don't miss trying Soto Medan, a spicy soup comprising coconut milk and Mie Aceh, fried curried noodles when in Medan.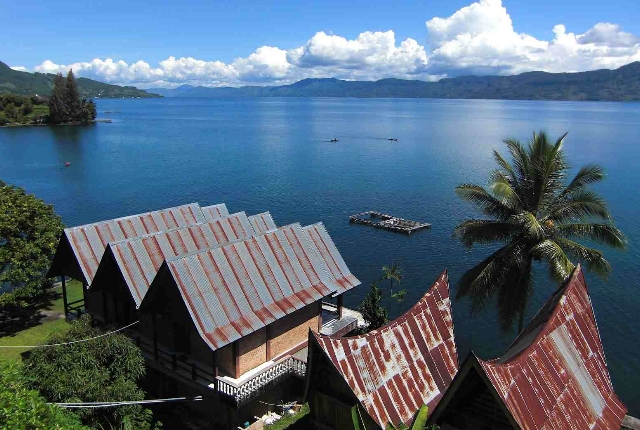 4. Bukit Lawang
Visit Bukit Lawang, a small worth-visiting village situated in the North of Medan on the bank of Bahorok River. This village is famous for its Orang Utan sanctuary that houses highest number of primates. This sanctuary is known for rehabilitating primates and helps them get into the forest again. Also, don't miss visiting Gunung Leuser National Park when visiting Bukit Lawang. Enjoy watching amazing local flora and fauna. You can also go for trekking here.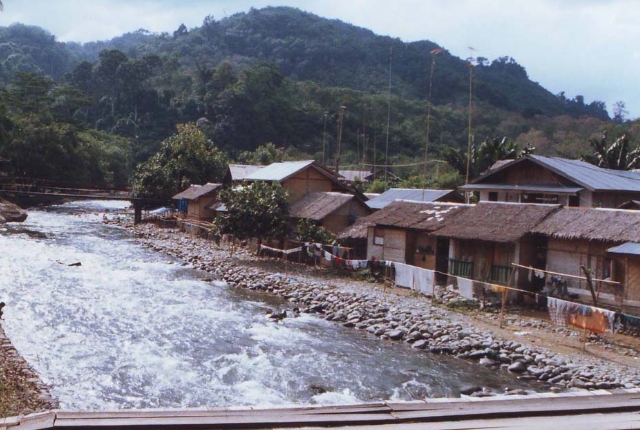 5. Palembang
Palembang is popular as the second biggest city in the South Sumatra, and it is located on the Musi River. Also, it earns the fame of being one of the oldest cities in the entire Indonesia. It also has a historic significance of being Srivijaya Kingdom's center ages ago. Most tourists halt at Palembang because it is noteworthy spot in Sumatra for being a port town. Don't miss spending a relaxing, pleasant time at quaint floating restaurants that are present on the local wooden boats. Enjoy eating some of the tastiest delicacies here.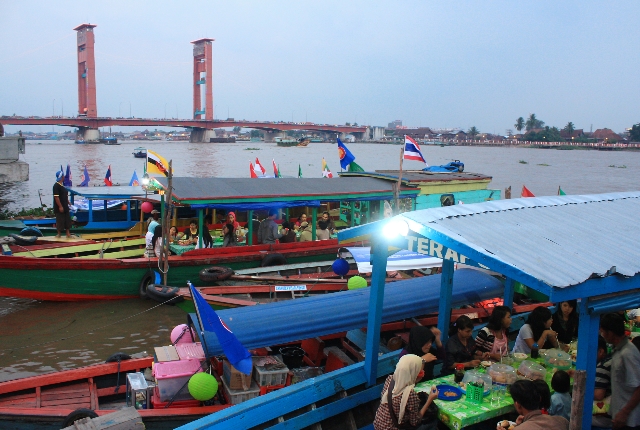 6. Padang
Another worth-seeing destination in enchanting Sumatra is Padang, which lies on the western coast of Sumatra. The old quarters of this fabulous city offers you opportunity to watch Dutch colonial buildings, sunset at Pantai Air Manis beach, Museum Adityawarman exhibiting regional artifacts, and fishing boats in the vicinity of Batang Arau port. Don't miss trying various delicious cuisines here. Padang is well-known for offering the best food throughout the Indonesia. The food comes in form of Nasi Padang, small delicacies of curries, tofu, and vegetables that are served with rice.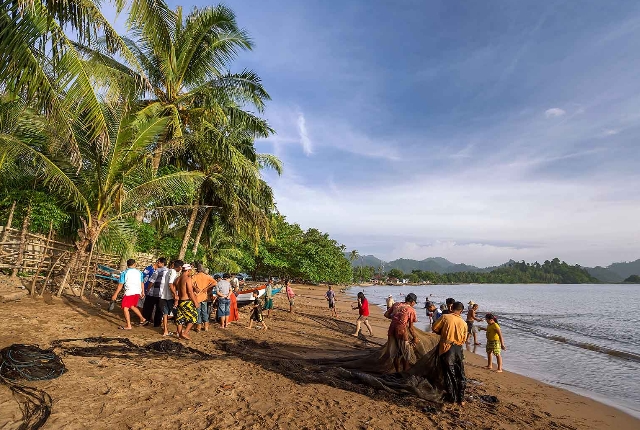 7. Pulau Weh
Make it a point to visit Pulau Weh, one of the most exquisite, panoramic islands in Indonesia, in Sumatra. It is situated off coast of the pristine area of Aceh Province. Also, it is one of the less populated islands in Indonesia. Don't miss snorkeling and diving when in Pulau Weh, as it is one of the best locations for these water activities in Indonesia.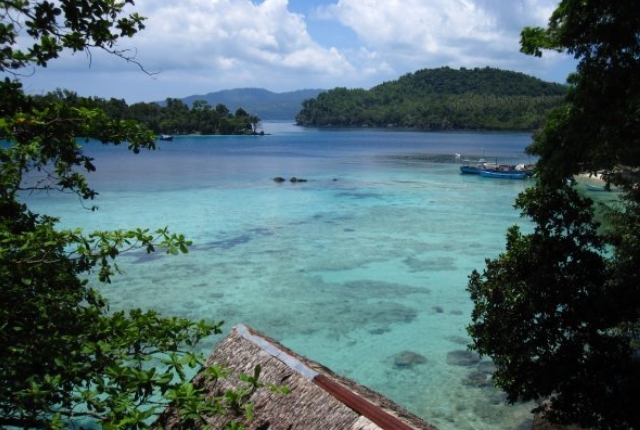 8. Bukittinggi
Don't miss the great opportunity to watch the fabulous Lake Maninjau by visiting Bukittinggi in the West Sumatra. Bukittinggi is popular as the second biggest city in the West Sumatra region, and it's more famous for the amazing areas that surround it. Also, this worth-seeing city is known to be the abode of Minangkabau, the indigenous group of people from this area. You get an opportunity to discover more about this matriarchal group of people. Watch unique, impressive Minangkabau architecture when in Bukittinggi.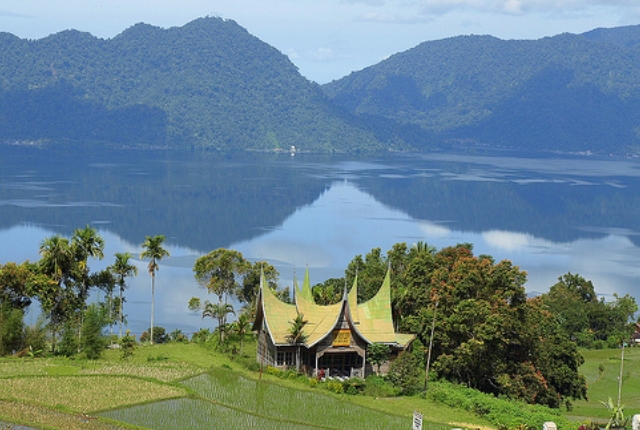 Now that you know these interesting tourist destinations in Sumatra, make sure you visit each one of them and have an enriching, memorable experience.