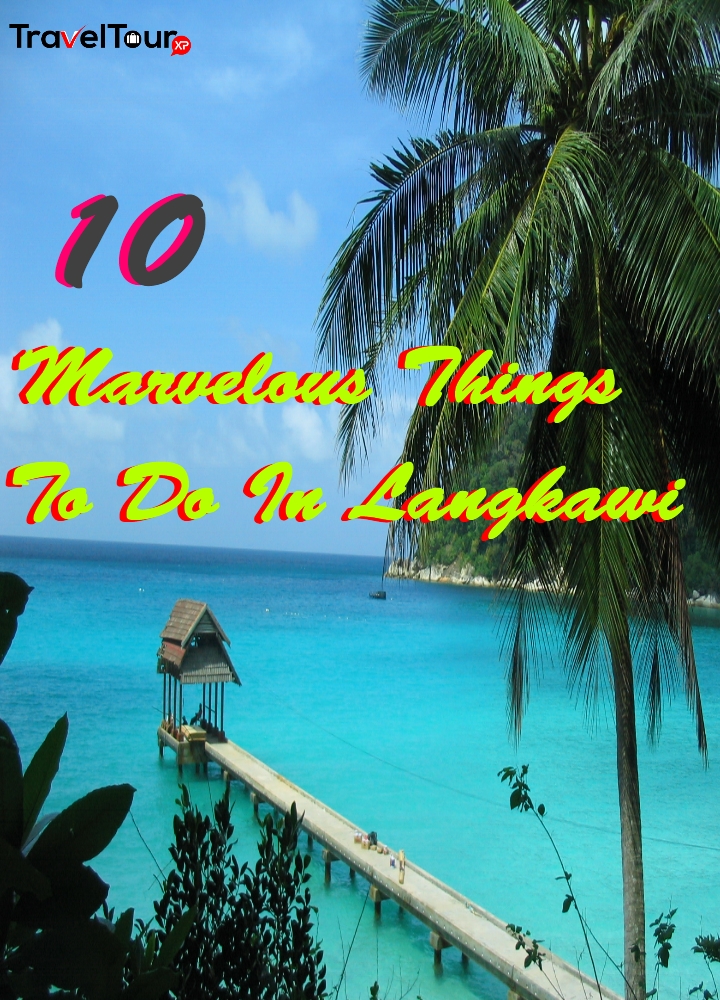 Incredible archipelago of about 104 islands located in massive Andaman Sea, Langkawi is a fascinating tourist destination that you can find about 30 km off the northwestern land of Malaysia. Langkawi is home to beautiful beaches, spectacular landscapes, lush rainforests, breathtaking waterfalls, fascinating parks, historic structures, and incredible wildlife that offer you several reasons to visit this exquisite tropical paradise. Langkawi is also well-known as the Jewel of Kedah, where you can enjoy plethora of fun activities. So, if you are planning a sabbatical in this beautiful Langkawi, make a list of activities that you should not miss. Read on to discover all about things to do in Langkawi.
Find Below Ten Popular Things To Do In Langkawi.
1. Island Hopping
You simply can't miss thrilling jetski island hopping when vacationing in Langkawi. Explore outstanding archipelago of Langkawi. Enjoy breathtaking jetski ride in the enchanting waters exploring gorgeous white beaches and bizarre rock formation. Swim in the freshwater lake, go for jungle trekking, and explore various islands here. You get to see the feeding of eagles and how eagles swoop down and feast.

2. Go For Mangrove Tour
Another fascinating activity that you should not miss when exploring Langkawi is opting fr mangrove tour. Form a group of tourists; get picked up from your hotel and drive to the island's other side from where your tour begins. Explore various highlights and areas. Watch splendid landscape, wildlife, eagle feeding, and bat caves.

3. Take Cable Car Ride
Langkawi's cable car ride is another famous activity that you are sure to enjoy. Watch scenic views of this beautiful island. Experience the thrill of one riding a cable car, which have one of the world's steepest cable car ropes. As you reach the top of breathtaking Machincang mountain, you can enjoy stunning 360 degree view of this splendid archipelago and wonderful flora in the surroundings.

4. Explore Kilim Karst Geoforest Park
Hire a boat and enjoy exploring spellbinding Kilim Karst Geoforest Park, which is an outstanding sprawling area covering greater than 100 sq. km. This natural wonder is one of the most popular attractions in Langkawi that you can't miss. Watch incredible landscape of limestone formations, stunning caves, gorgeous beach, and amazing mangrove forests over here.

5. Parasailing
Another thrilling activity that you should go for, when vacationing in Langkawi, is parasailing. Enjoy parasailing at Tanjung Rhu, one of the most beautiful beaches on the archipelago. Watch marvelous view from the sky as you enjoy parasailing here.

6. Roam In The Rice Paddies
You would enjoy roaming along the rice fields when you are at Pantai Cenang. Click photos of wonderful scenery over here. You can find here rice museum also. Explore this outdoor museum, which is an outstanding place that offers you incredible information about rice cultivation. Spend a relaxing time at a small restaurant in the vicinity of the museum watching at the splendid surroundings.

7. Visit Interactive 3D Museum
Have a great fun time at the largest 3D museum in Malaysia that you can find during your excursion at Langkawi. Watch lovely art and click selfies as you tour through the museum. You are sure to get lost yourself in this fascinating place. Gaze at giant 3D paintings. This 3D museum has displays of places, such as the pyramids of Egypt, incredible rainforests, gondolas in Venice, safaris, fascinating surf spots, and several fantasy landscapes.

8. Unwind At Ayer Hangat Spa Village
Discover amazing salt water hot spring in Langkawi, which is the only salt water hot spring that you can find in Ayer Hangat Spa Village. You can find here spa to relax and private jaccuzi which you can rent out. Soak your feet in the hot springs here. Enjoy a relaxing walk on the 'reflexology path'. Massage treatment and foot scrub here are sure to help you get rid of the stress.

9. Gaze Eagle Sculpture At Dataran Lang
Do not miss visit Dataran Lang, which is one of the most popular attractions in Langkawi. Gaze at this 12 meters tall sculpture of eagle featuring wide open wings. You can find this stunning sculpture on an elevates platform in Kuah, and it's in the vicinity of other Langkawi attractions. Spend a wonderful time here and watch ferries as they float over the harbor.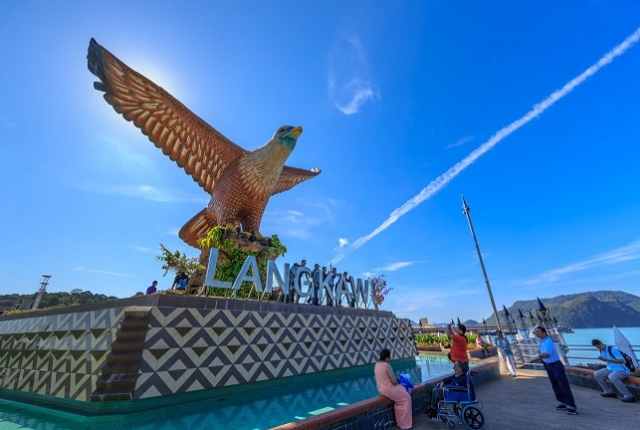 10. Skydiving
Experience the spine tingling thrill of skydiving during your sabbatical in Langkawi. Go for a 10,000 feet skydive for about 20 minutes that has an excellent safety record. Watch the scenic view of emerald green mountains and stunning crystal blue colored ocean as you hover over the island. Enjoy this thrilling experience and soft landing on fabulous Tanjung Rhu Beach.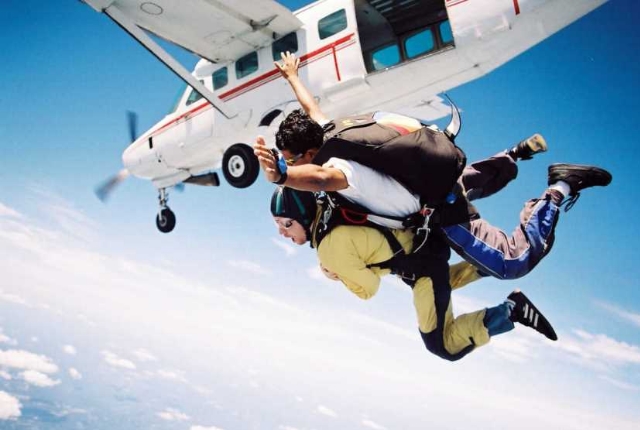 Now that you know these ten thrilling activities to enjoy in Langkawi, make sure you miss none of them when vacationing on this amazing archipelago.