Vanuatu is a popular nation comprising a group of islands in the South Pacific Ocean. This exquisite archipelago is a Y-shaped chain of wonderful islands, and you can explore about 80 fabulous islands over 1,300 km. Efate, Espiritu Santo, Malekula, and Erromango are four biggest island of this exquisite archipelago. Port Vila, the capital of this nation, is situated on the southwest coast of island Efate. Natural aquatic surrounds, lush green rainforests, and beautiful beaches offers you amazing opportunities to enjoy several fun-filled activities in Vanuatu. So, let's have a look at some of the interesting things to do when you are visiting this outstanding island nation.
Find Below 15 Incredible Things To Do In Vanuatu:
1. Kayaking
One of the most thrilling activities to enjoy when in Vanuatu is kayaking and boating. You can have half day or full day sailing charters, deep sea fishing charters, boat cruises, and sunset sailing charters to enjoy water activities and enjoy the water bodies. Also, you can go for ocean kayak trip and explore a coral island by paddling. Don't miss chance to unique, incredible marine life through a glass bottom boat and coral gardens. You can even spot a dugong.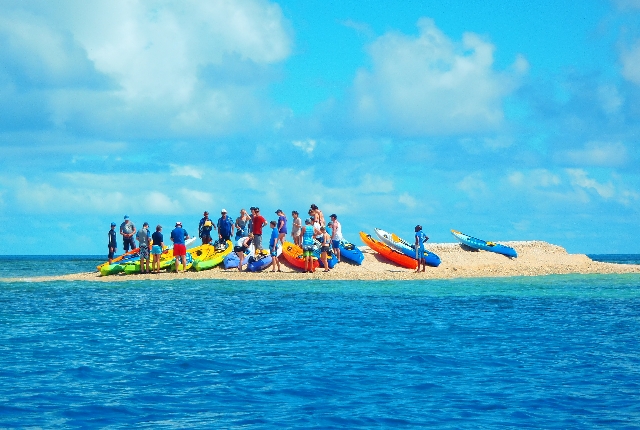 2. Parasailing
Another exciting activity that you should try when in Vanuatu is parasailing. It's fun and easy to enjoy for individuals of all age groups. Watch exquisite Port Vila harbor, enchanting views of the island and water bodies, and fabulous marine life as you enjoy parasailing for about eight to ten minutes in a safe way. You will find it fun to be in sky and view breathtaking views on the earth.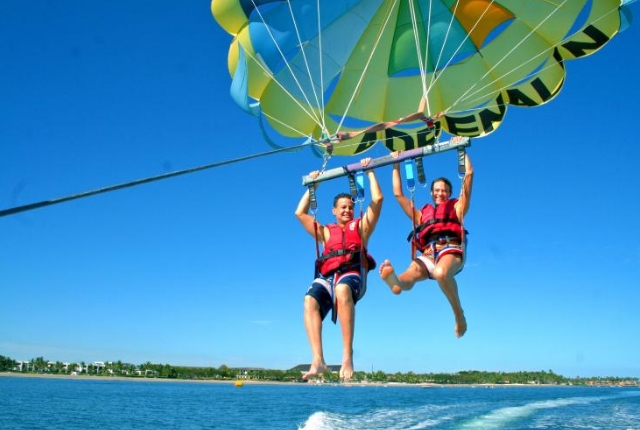 3. Kite Surfing
Kite surfing is a fun surface water sport that you can enjoy when on Efate Island in Vanuatu. Hideaway Island is a famous spot that attracts lots of riders from various countries worldwide to enjoy this thrilling activity of kite surfing. Have the appropriate guidance from professionals before you get in the water for kite surfing.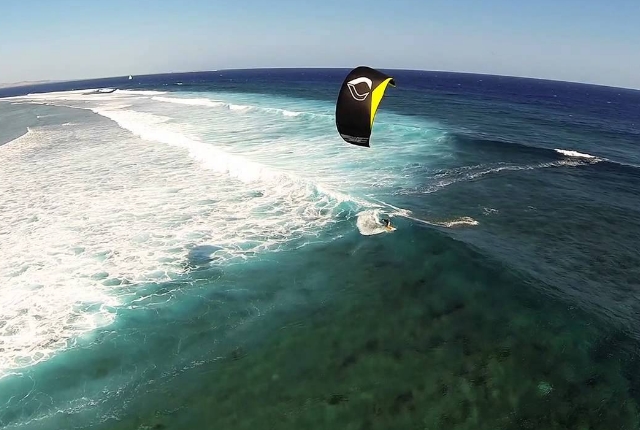 4. Abseiling
Don't miss to enjoy adventurous activity of abseiling when in Vanuatu. Plan to go for trekking through the natural lush green rainforests in this beautiful island nation and abseil down safely. Try abseiling down exquisite, cool cascading waterfall safely as you watch crystal clear water beside you.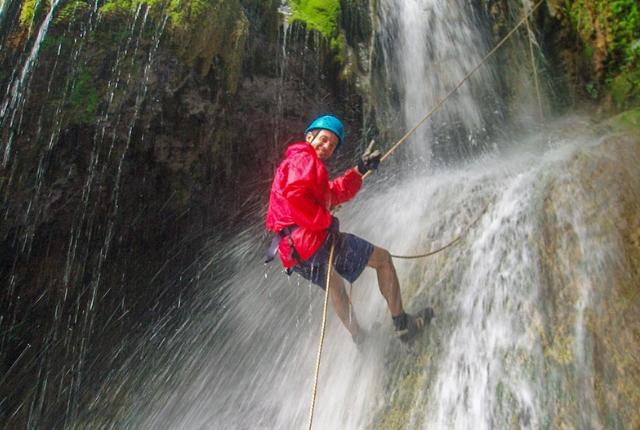 5. Play Golf
Go for playing golf in the 18 hole golf course at Port Vila Golf and country club when you are on this outstanding archipelago nation. This country club holds an international golfing event every year which is well-known as 'The Tusker Vanuatu Golf Open'. You can also find nine hole golf courses to play golf in other resorts in Vanuatu.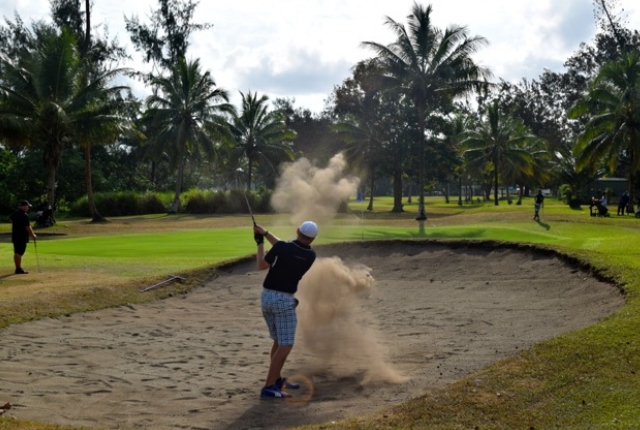 6. Have A Bath In Hot Mineral Springs
Don't miss exploring hot mineral springs when in Vanuatu. These hot mineral springs offer you several therapeutic and relaxing benefits. Your muscles and skin will benefit due to these hot mineral springs. You can wear swimwear as sulphur from the hot water springs can be hard on your clothing. You can discover the construction of a natural thermal pool in the northeast of Efate.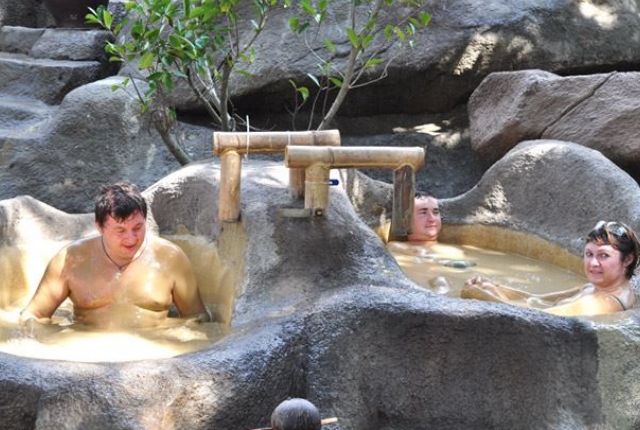 7. Horse Riding
If you are fond of horse riding, you can try this sport when in Vanuatu. This island nation has two amazing horse-riding ranches, namely Club Hippique Adventure Park and L' Hippocampas that you can reach in 15 minutes from the Port Vila. You can go for full day or half day rides as well as beach rides, rainforest rides, and romantic sunset rides.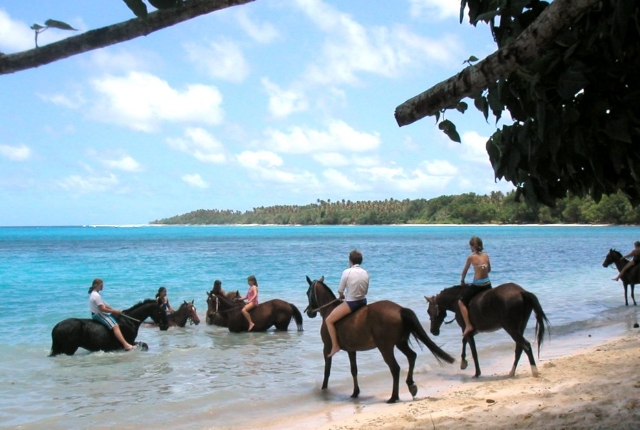 8. Enjoy Culture Village Tours
If you want to learn more about cultural history of Vanuatu, then going for cultural village tours will offer you a fantastic experience. Enjoy being a part of traditional Melanesian Feast, listening to storytelling, watching custom dance, and lend an ear to traditional music. Don't miss watching historical artifacts at the Vanuatu Cultural Centre and Museum when visiting this archipelago.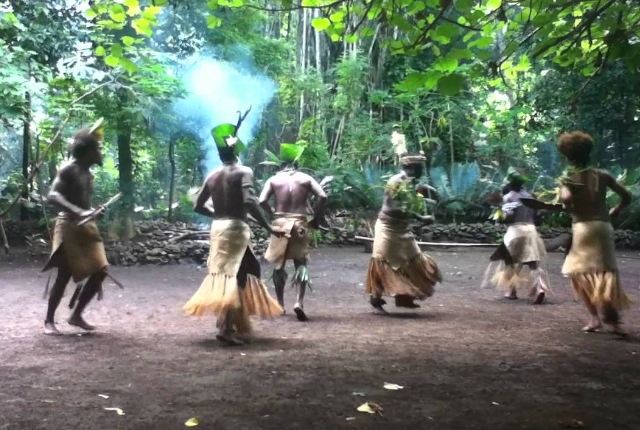 9. Ocean Swimming
You can find here a group of Port Vila residents who are used to gather in the harbor daily during the lunch time to enjoy water activity of swimming for fitness, training, and pleasure. You can enjoy ocean swimming when touring in this island nation. By visiting Vanuatu, you can watch the 'Vanuatu Ocean Swimming competition' which is organized in the Port Vila annually.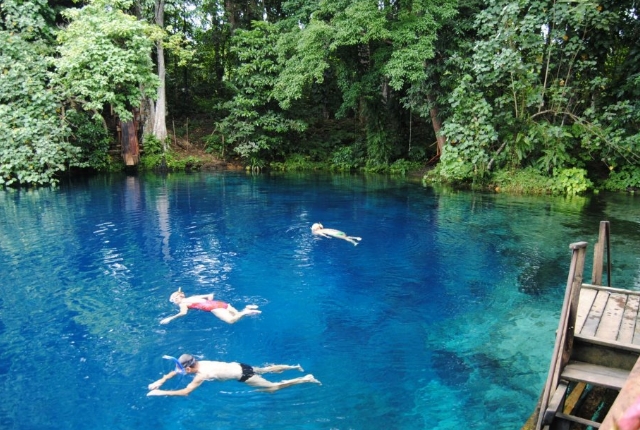 10. Explore Botanical Gardens
If you want to discover more about the plant life in Vanuatu, make sure you visit the Secret Gardens in Vanuatu. These are incredible botanical gardens with amazing collection that are today well-managed by local Ni Vanuatu. Don't miss to discover history of Vanuatu, exquisite art work, incredible fauna, and unique wildlife.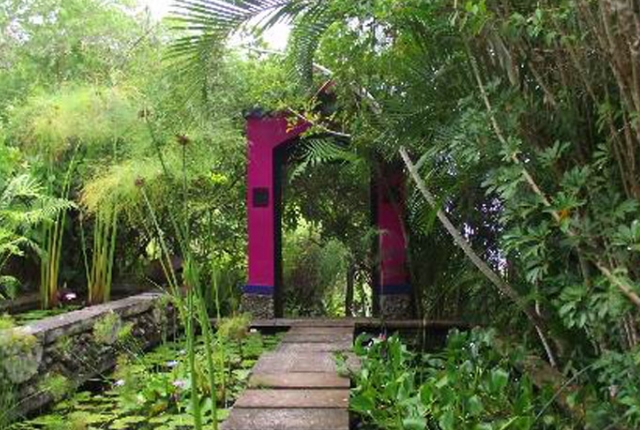 11. Feed The Turtles
Visiting Vanuatu offers you a rare opportunity to feed turtles. Drive down for 20 minutes from Port Vila to reach the Blue Water Resort where you get to watch artificial rock pools that house amazing turtles, sharks, and unique marine life. Try feeding turtles with the right guidance.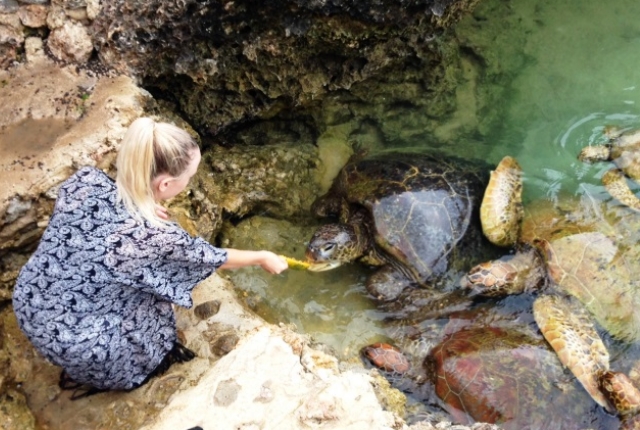 12. Choose Helicopter Tours
Discover panoramic part of Vanuatu from the sky by going for helicopter tours or seaplane tours. You can find a helicopter tour near Port Vila or deserted beaches. Have a fun-filled, memorable experience to view this island from a higher perspective.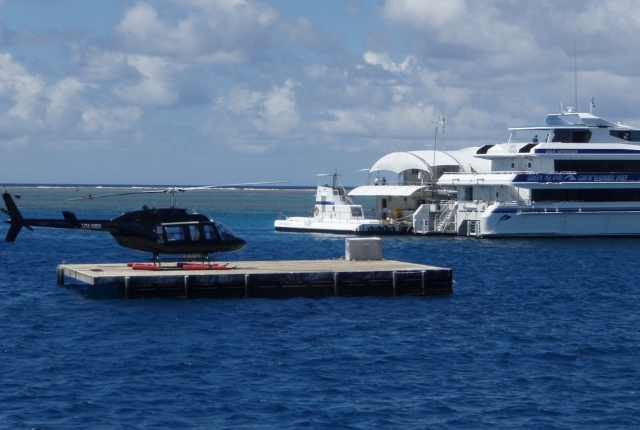 13. Have The Thrill Of Jet Ski Boat
Another thrilling water activity that you can enjoy when in Vanuatu is Jet Ski boat ride. Don't miss the heart-stopping experience by having a water ride by riding a high speed jet boat in the crystal clear waters. Have the right guidance before you for jet ski boating in Vanuatu.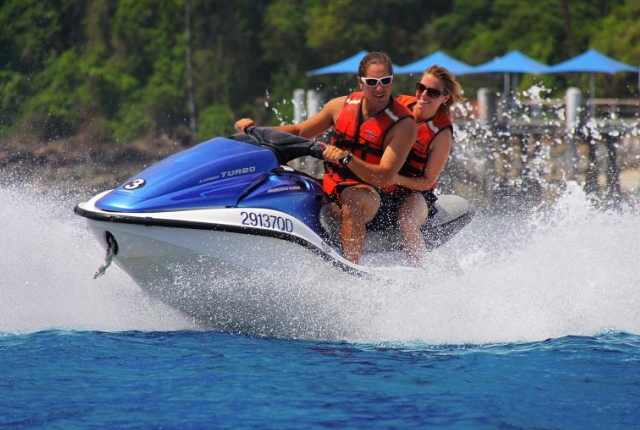 14. Go For Buggy Tours
Another fun experience you can enjoy in this outstanding island of Efate in Vanuatu is touring by going for buggy tours. Explore this exquisite island on and off road on quad bikes and amazing open buggies that you can run easily. Also, you can explore Efate by renting a scooter, car, or bike at your own pace.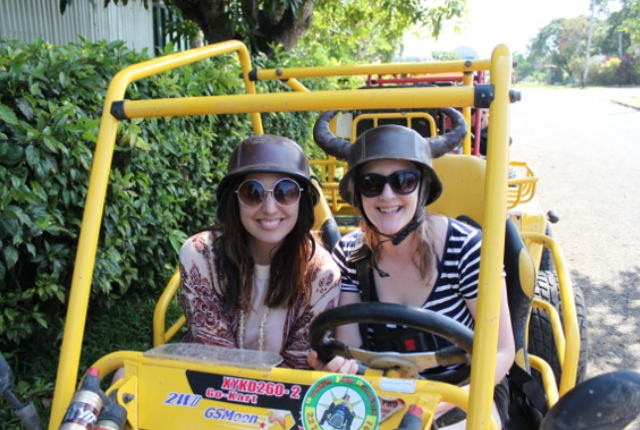 15. Deep Sea Fishing
Last, but not the least, don't miss the incredible experience of deep sea fishing in the South Pacific Ocean when visiting Vanuatu. You can find game anglers pulling in Wahoo, yellow fin tuna, marlin, Dorado, swordfish, and a range of other deep water fishes in the waters near this beautiful island nation. If you are skilled at deep sea fishing, you can participate in various fishing tournaments held here throughout the year.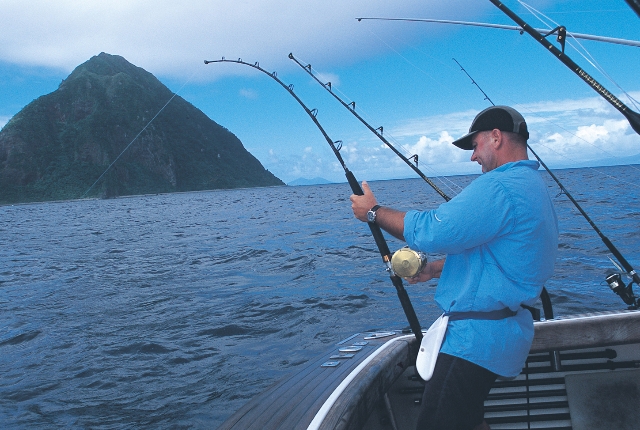 Now that you know these exciting activities to enjoy in Vanuatu, ensure you try each one of these to have an enjoyable experience.