Penang, one of the most popular islands of Malaysia, is one of the tourists' favorite destinations to explore. This amazing island is known for its fame for exotic tropical beaches, incredible nature parks, popular heritage trail, beautiful hills and gardens, and multi-cultural worship places. Also, Penang is popular for its culinary tours, medical tourism, architecture, and cultural and historical diversity. You can experience a perfect blend of Eastern and Western culture and practices that residents enjoy in harmony. And, you certainly won't want to miss any worth-seeing destination while visiting this exquisite island. So, let's have a look at some outstanding tourist destinations that you can certainly pay a visit to have an enjoyable and memorable travel experience.
Find Below 10 Attractive Tourist Destinations In Penang That You Must Visit
1. Kek Lok Si Temple
Kek Lok Si is one of the most popular tourist attractions in Penang. It's a temple complex constructed on a high hill, which you can find in Air Itam, and it's famous for being the most beautiful temple in South East Asia. It comprises seven storeys Pagoda of 10,000 Buddhas. A gigantic statue of Kuan Yin is Kek Lok Si is another noteworthy feature of the temple. Also, this temple is known for its attractive graffiti on its walls. If you visit Kek Lok Si during the Chinese New Year, you can enjoy this place decked up with attractive flowers, lanterns, and paper packets.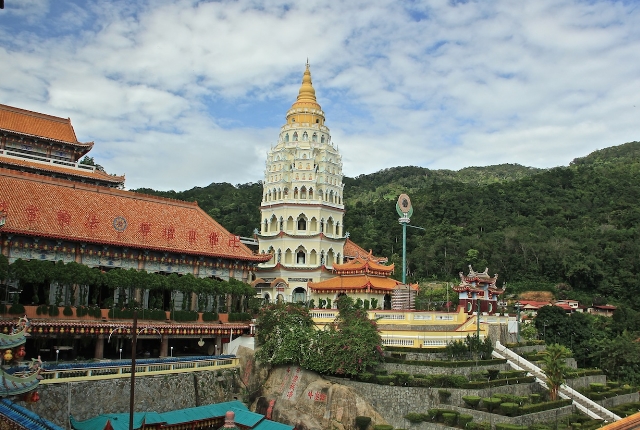 2. George Town
George Town is popular for being Penang's capital, and it earns the fame for its exquisite living museum, colorful streets, and historic buildings. UNESCO has designated George Town as the World Heritage city. George Town preserves a range of colonial heritage buildings that include City Hall of 1903, Goddess of Mercy Temple, The Cheong Fatt Tze Mansion, Captain Francis Light landing site, and several other historical sites. You can enjoy touring this beautiful destination by walking and explore its pleasant exhibits. Every street corner in George Town has a tale to tell.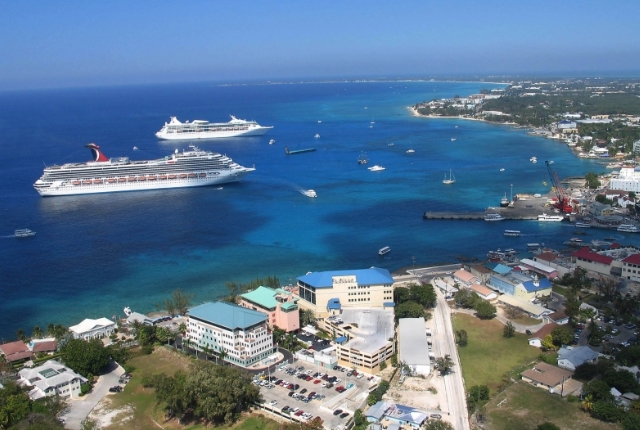 3. Batu Ferringhi
Batu Feringghi is widely famous for its exotic beaches. It list next to Tanjung Bungah and Gulf Bahang. Staying here is convenient as it has lots of restaurants, hotels, souvenir shops, and delicious food service. This beach is known for its crystal clear waters that attract tourists to pay it a visit. Enjoy diving and swimming in water, array of water activities, and natural, exemplary sandy beaches in the Batu Ferringhi.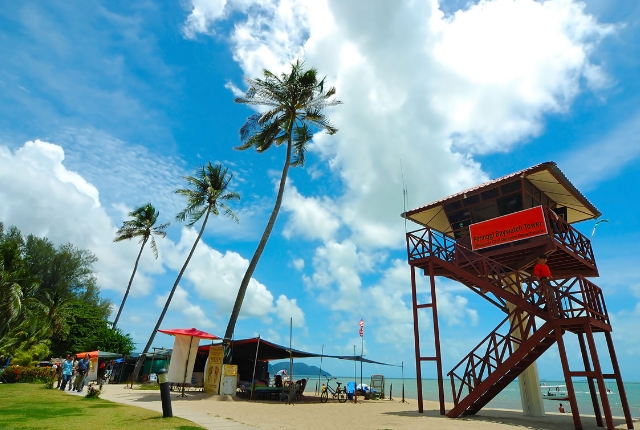 4. Penang's Butterfly Farm
Penang also has a beautiful Butterfly Farm located in Teluk Bahang, one of the most visited tourist attractions. The butterfly sanctuary stretches eight hectares housing a vast variety of beautiful species of fluttering butterflies and wonderful collection of other insects. You can enjoy having a look at greater than 4,000 butterflies from greater than 120 butterfly groups and several other unique insects and reptiles. The Butterfly Farm has a breeding research center, and it is indeed an eco-tourism gem of Penang.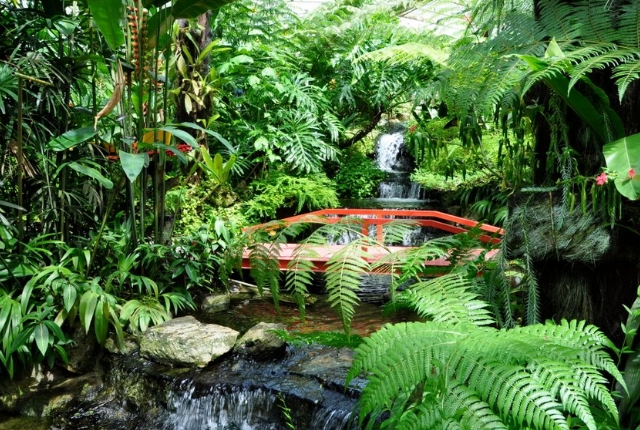 5. Wat Chayamagalaram
Another most popular attraction is Penang is 33 meters (108 feet) long statue of Reclining Buddha in the main shrine of Penang's Thai Buddhist Temple called Wat Chayamagalaram. The statue of Buddha appears exquisite and it's gold plated. The Buddha statue is the third biggest of its kind. The temple has been built in 1845 on a five acres land and Queen Victoria gifted it to the Thai community. You can find it in Burma Road (Lorong Burma) on the outskirts of historic heritage area of George Town.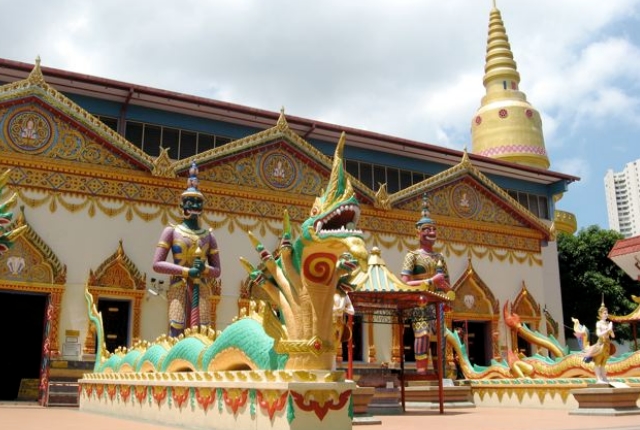 6. Khoo Kongsi
Khoo Kongsi is the biggest Chinese clan house that flaunts exquisitely ornamented architecture. It was constructed as a unique clan house of Khoo family through two centuries. You can explore a range of exotic features in Khoo Kongsi that include a opera stage, temple, meeting hall, shops, and educational amenities. This ancient mansion features extensive lineage of Khoo clan that takes you through the past 650 years.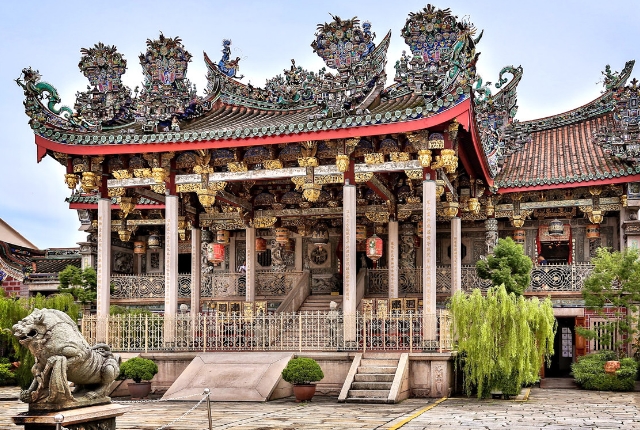 7. Cheong Fatt Tze Mansion
Cheong Fatt Tze Masion is another unique tourist attraction in Penang. It is an indigo colored Chinese courtyard house present in the George Town. Cheong Fatt Tze, a popular Chinese, used to reside in it years ago. The amazing mansion was artistically built by skilled Chinese craftsmen and it has about 220 windows, five courtyards nicely paved by using granite, 38 rooms, and seven stairs. This beautiful mansion also exhibits Chinese timber carvings, stained glass panels, Gothic louvre windows, and dark brown colored brick walls.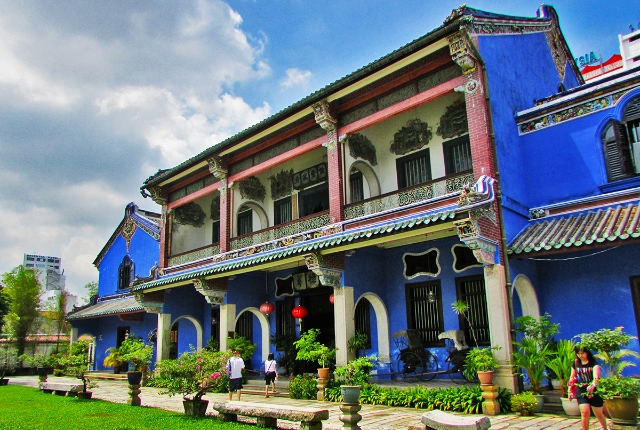 8. Clan Jetties
Another unique attraction of the heritage trail of Penang is the Clan Jetties. Initially, there used to be seven jetties, however now you can find only six. These peculiar jetties are known to have been in existence since greater than one century, and each jetty is named after a popular clan of China. Chew Jetty is the most tourist-friendly jetty among all jetties. It comprises the longest walkway, maximum number of stilt houses, and one temple.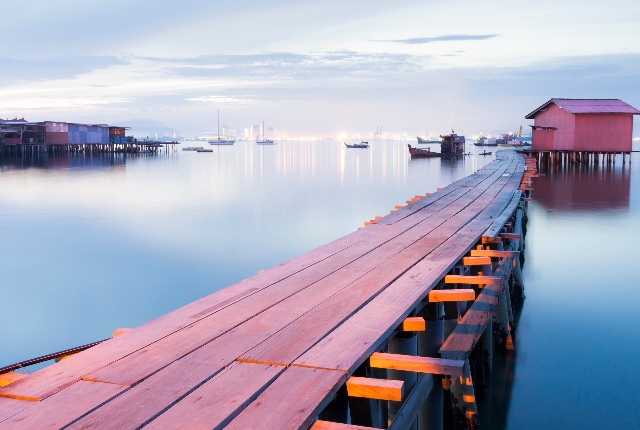 9. Penang Botanic Gardens
Another beautiful, naturally green tourist attraction in Penang is its lovely Botanic Gardens. You can find Penang Botanic Gardens in George Town, and these amazing gardens were established and maintained since 1880s from an ancient quarry land section. As you tour through these exotic gardens, enjoy exploring tropical lush green natural forests and the peaceful surroundings. You can also find programs organized by the department of Botanic Gardens to acquaint you with the ancient cultural history and the striking diversity of assortment of flora and fauna in the gardens. Also, enjoy waterfall in these exotic Botanic Gardens.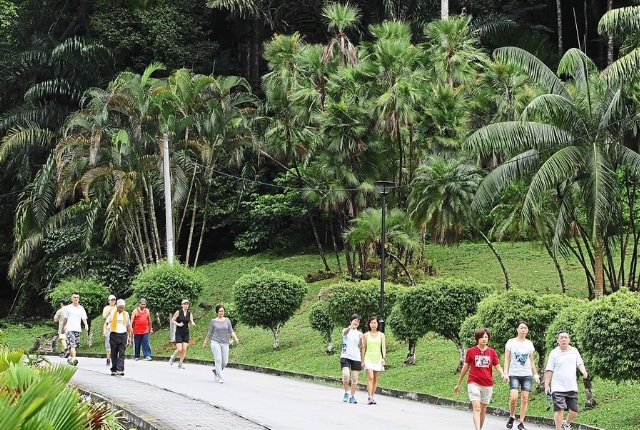 10. The House of Yeap Chor Ee
Yeap Chor Ee was a popular philantrophist and businessman. The House of Yeap Chor Ee was established by Dato Sri Dr Stephen Yeap, the eldest grandson of Yeap Chor Ee, in the nineteenth century exhibiting a private family gallery and museum. Originally, it was the home of Yeap Chor Ee, and now it displays his life, interests, and varied achievements and exotic collection from Homestead. Also, House of Yeap Chor Ee is a shop house housing nine houses in a row. You can explore nine opulent townhouses.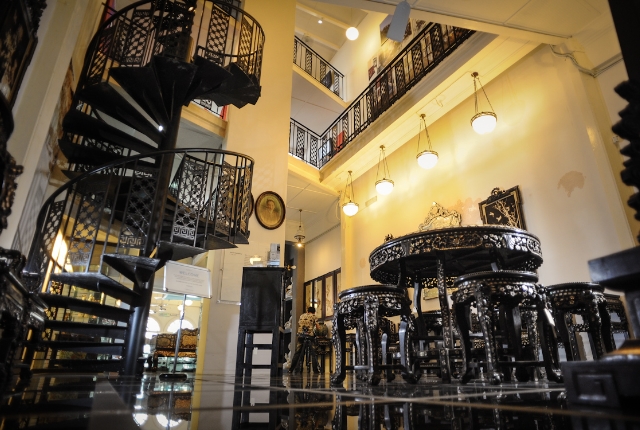 Now that you know these ten exotic tourist attractions of Penang, make sure you visit each of these destinations and explore its unique features and exhibits with a great interest and treasure wonderful memories to cherish. Have an engaging, enjoyable experience as you tour through these attractions in Penang.