Iceland, also popular as the 'Land of Fire and Ice', is an enchanting Nordic island country located in the Europe. It is the land of sharp contrasts since two contrasting elements i.e. the ice and fire co-exist. Breathtaking geysers, eye-catching volcanic landscapes comprising hot springs, and magnificent waterfalls makes it a thrilling destination to enjoy a range of fun activities. Reykjavik, the capital of the Iceland, is well-known for its geothermal power and housing most of the population of the country. So, if you are planning to visit Iceland for spending quality vacations, then that would be a good opportunity for you to acquaint with the rich and vibrant culture of the country and enjoy a host of interesting activities. So, let's have a look at some fun activities that you must not miss when visiting Iceland.
Find Below 9 Exceptional Things To Do In Iceland That You Must Enjoy When Visiting This Lovely Country
1. Snorkeling
Snorkeling is a fun-filled enjoyable activity that you must not miss when visiting the Iceland. Diving and snorkeling at the Silfra rift in Lake Þingvallavatn offer you an amazing experience to watch underwater life at about 300 meters. You can find here about a hundred year old glacier melting and offering you crystal clear water to drink. Also, Iceland offers you a unique opportunity to watch underwater smoking chimney, which is the only undersea chimney found on the planet. You can dive and watch the chimney, various wrecks, and explore amazing fjords.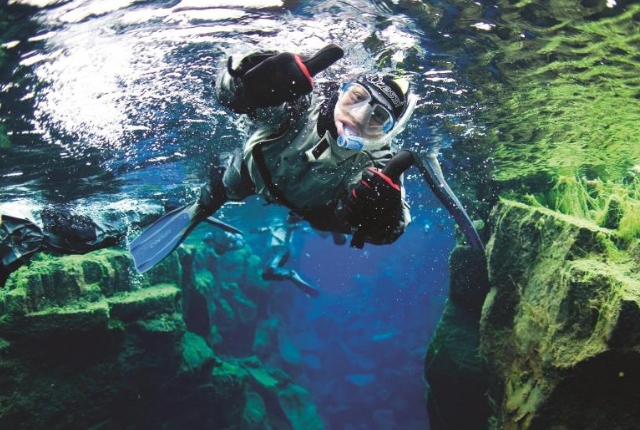 2. Horse Riding
Iceland earns great fame of welcoming horse riders and other tourists to enjoy the thrilling activity of horse riding on its enchanting landscape and beautiful countryside. Horses found in the Iceland are well-known for their unique breed, small size, intelligence, strength, and extraordinary gaits, such as tolt. So, don't miss the unique horse riding experience when visiting the Iceland.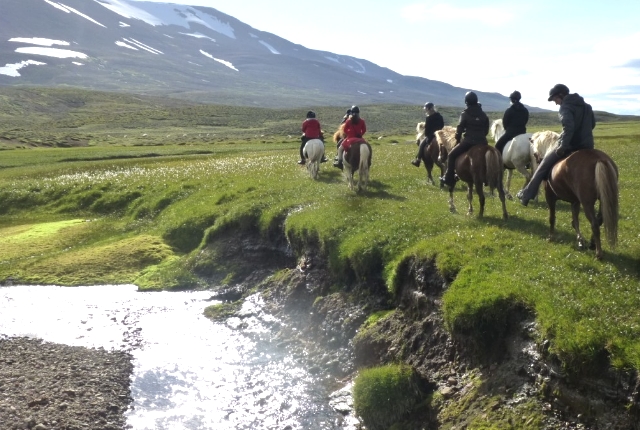 3. Explore The Highlands
Iceland has some of the world's most beautiful highlands that are worth-visiting, particularly in the months of summer. Make sure you explore the stark landscape of the highlands. Visit enchanting, colorful mountains located in the Landmannalaugar in the south, worth-seeing Lakagígar craters, spectacular Kerlingarfjöll, geothermal Crater Lake well-known as Víti situated in Askja Caldera, and fascinating naturally warm water river in Hveravellir.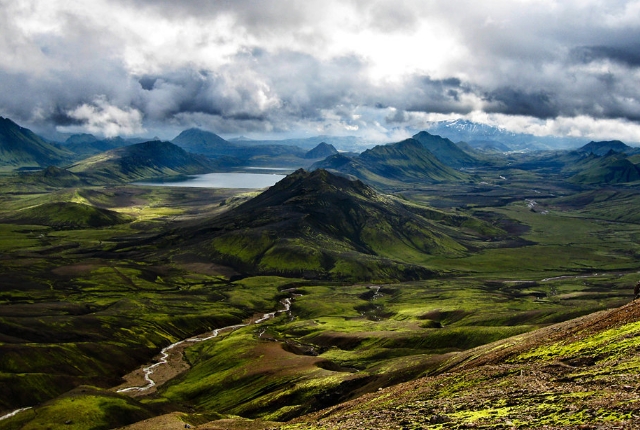 4. Watch Puffins
Iceland is an abode of one of the biggest puffin colonies on the Earth. Beautiful puffins arrive in April in the coastal area of the Iceland and migrate in the August. So, April to August is the best time to watch these lovely birds. Make sure you visit Cape Dyrhólaey, Látrabjarg Cliff, and Vestmannaeyjar here as these are best locations popular for watching exquisite birds in the Iceland.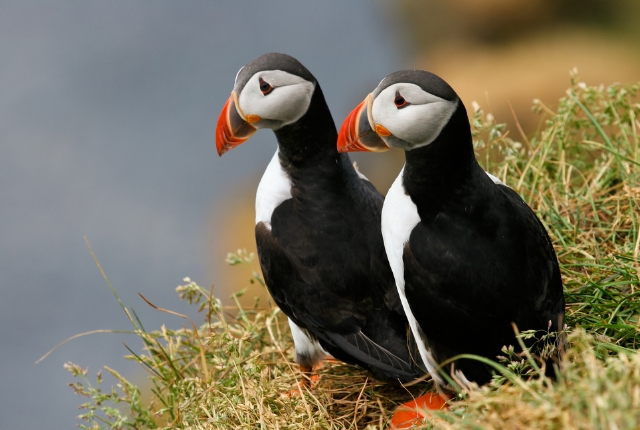 5. Collect Berries
Another fun activity that you can enjoy on Iceland is collecting wonderful berries from the beautiful ground on the countryside. Some of the wonderful berries found in the Icelnad are crowberries, blueberries, and wild Icelandic berries. Berries found here are rich in nutrients and eating them offer you a healthy, enjoyable experience.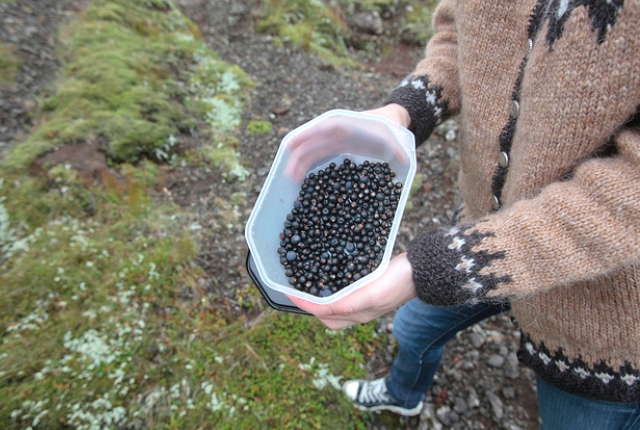 6. Swim In Ocean And Hot Water Of Bay
Don't miss visiting incredible geothermal beach which is located in Nauthólsvík, Reykjavík. Here you can wallow and soak up into the hot water which is pumped into an adjacent enclosed bay maintaining the temperature of about 20°C. Enjoy having a great fun time with your kids. Also, you can enjoy fun, adventurous activity of swimming in the cold water of the sea and the thrill of enjoy surfing on the water.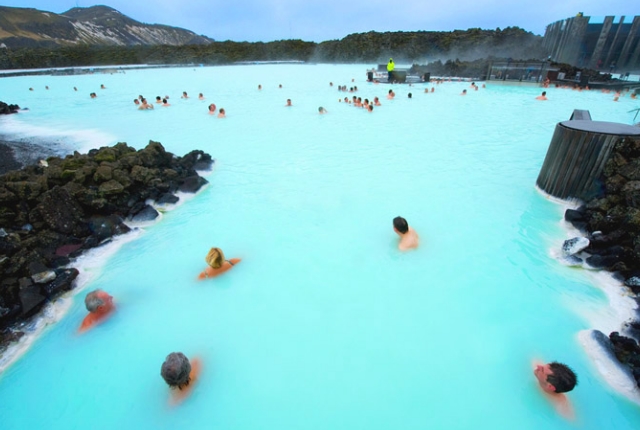 7. Gaze At Impressive Northern Lights
The appearance of enchanting Northern Lights is one of the most natural, spectacular phenomenons on the Earth. This eye-catching natural light show is also popular as Aurora Borealis. You can watch these fascinating Northern Lights from the end of September to the initial days of April in this incredible Iceland. You get to watch extraordinary streaks of yellow, purple, green, and red moving across the spectacular Arctic sky.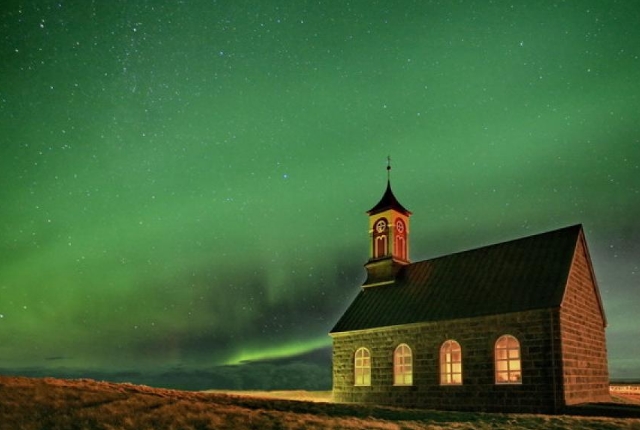 8. Chase Waterfalls
Iceland is known for having some of the magnificent, brimming waterfalls on the Earth that offer you a spectacular site. You get to watch a variety of waterfalls that range from tall, narrow, wide falls offering you some of the breathtaking natural views. Make sure you visit Dettifoss, the most powerful, huge waterfall you can find in the entire Europe. It is about 328 feet in width and 144 feet tall. Also, don't miss visiting eye-catching Godafoss fall, which is also well-known as the 'Waterfall of the Gods', enchanting Svartifoss, and spectacular Dynjandi waterfalls when in the Iceland. Svartifoss is known to fall against black basalt columned backdrop which makes it a spectacular site.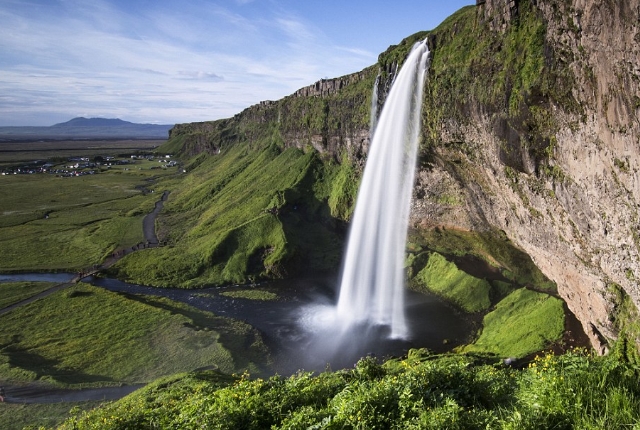 9. Acquaint With The Culture
Explore the rich and vibrant culture of this European country. Residents of the Iceland celebrate a host of festivals. Watch locals celebrating the National Day in June, the Great Fish Day in August, Bræðslan music festival, and many other fantastic celebrations when visiting the beautiful Iceland.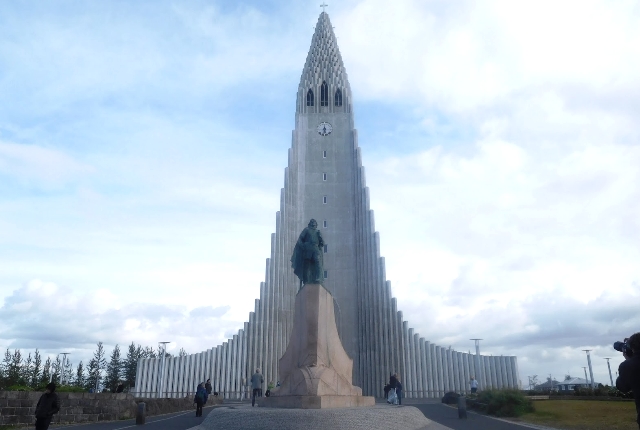 Now that you know these nine things to enjoy in Iceland, make sure you miss none and enjoy each and every fun activity when spending your vacations on this enchanting European country.