Martinuque is a widely popular and beautiful Caribbean island country that features shimmering beaches, ivory-white sand, volcanic remains, panoramic views, lush green deep rainforests, and a distinct blend of West Indian and French cultures. It is an integral part of the French Republic. Fort de France is the capital of Martinique and a major harbor on this island. The presence of lots of eye-catching sites and fabulous tourist destinations in Martinique invite lots of tourists to enjoy a variety of fun-filled activities in this Caribbean island. So, let's have a look at some popular interesting activities that you must not miss to enjoy when spending your vacations in Martinique.
Find Below 12 Engaging Things To Do When Visiting Martinique:
1. Discover Volcanic Ruins At St. Pierre
One of the most unique and most fascinating activities to do in Martinique is to explore the volcanic remains, which are well-known as the 'Pearl of the Caribbean' present at St. Pierre. Montagne Pelee, a 1,430 metres tall volcanic mountain, is known to erupt in 1902 and devastated the city of St.Pierre. And, today you can explore the remains of the city, such as ruined, existing theatre and remains of the old stone stair ways.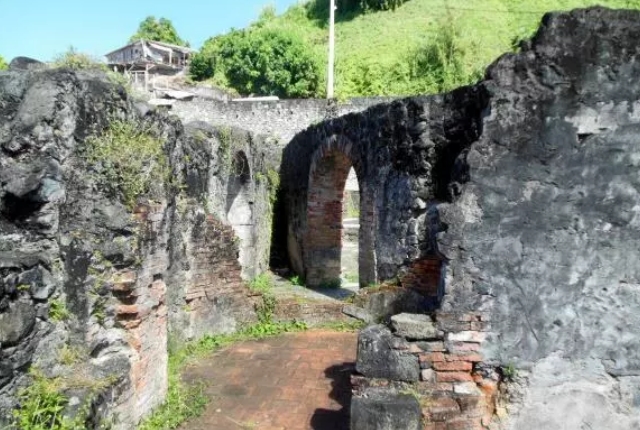 2. Try Snorkeling, Sailing, And Skiing
Martinique is an amazing place to enjoy a wide range of water based activities, such as snorkeling, sailing, swimming, scuba diving, kayaking, and many other fun-filled water activities. Make sure you participate in the Aqua Festival, which is an annual sailing event held at the Bay of Robert. Enjoy watching yachting regatta by visiting the island in the June.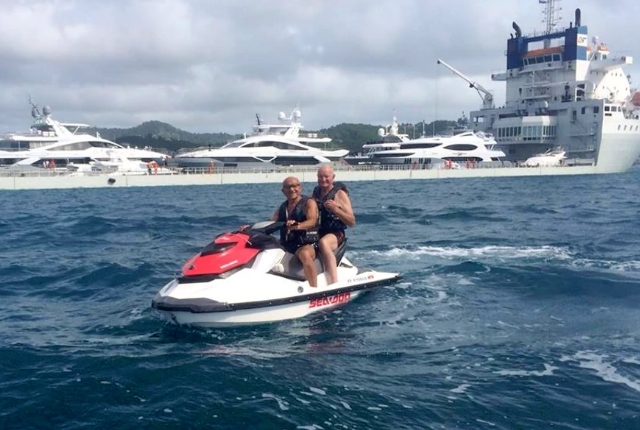 3. Explore Shipwrecks
Another fun activity at Martinique is discovering the shipwrecks. Dive in the seawater to discover wrecks of the ships. At Matinique, you can find special submarines and glass windows taking tourists to watch the ship wrecks. Don't miss the thrill of watching colorful, beautiful fishes swimming around you as you get in the water.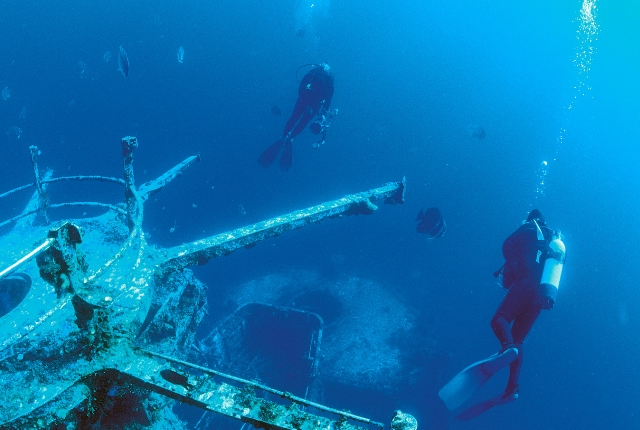 4. Horse Riding
Are you fond of horse riding? Watch Martinique's exquisite countryside by going for horse riding. Also, you get an opportunity to watch the picturesque coastline of this amazing island while riding a horse. Besides, you can enjoy watching the widely popular event of horseracing at Hippodrome de Carrère, Lamentin, a well-known, eventful horse track.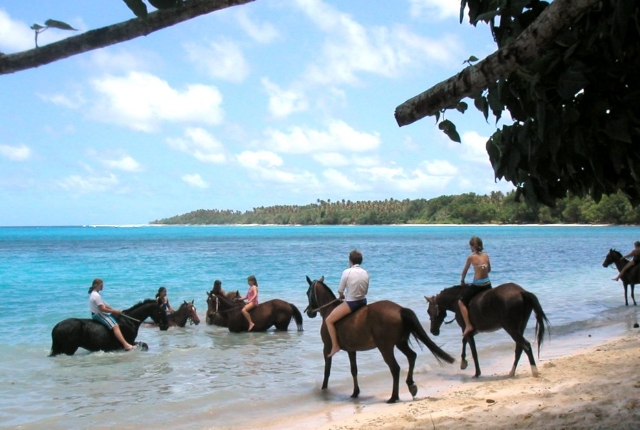 5. See Artefacts At Musee Departemental At Martinique
Make it a point to go to the Musée Départemental museum to watch artefacts that tell you the historic story of this beautiful Caribbean island. This incredible museum is well-organized in a colonial building and it tells you a lot about the Carib Indian' and Arawak's prehistorial period. You get an amazing insight into the life on Martinique before the entry of Christopher Columbus on this island i.e. in the early decades of 16th century.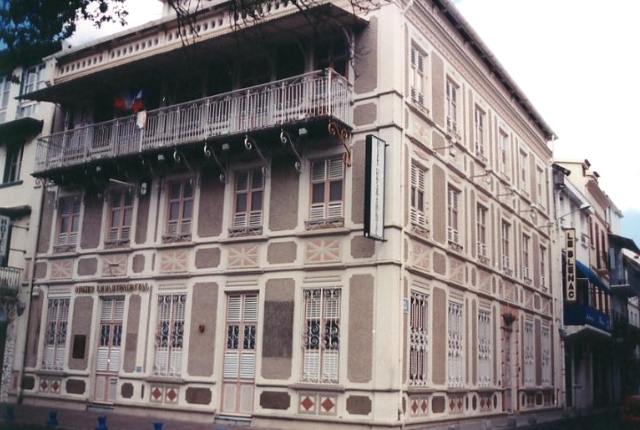 6. Visit Cathedral Of St Louis
Plan to pay a visit to the Cathedral of St. Louis in the downtown area of the Fort-de-France. Have a look at its impressive architecture and amazing Roman-style bell tower. Watch this eye-catching Gothic revival structure as its peak points the skyline of the capital of Martinique. Getting inside the cathedral offers you amazing bright, pleasant interiors that you are sure admire.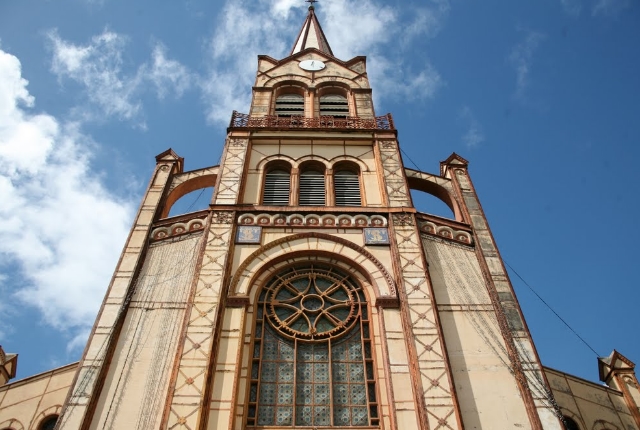 7. Shop Spices In Grand Marche
Spend a day shopping a variety of spices at the Grand Marche, the largest market present on the island of Martinique. Shop aromatic cinnamon sticks, turmeric root, dries bois bande, incredible nutmeg, and many wonderful spices at this market. Also, you can get sweet potatoes, chillies, sun-yellow lemons, limes, pineapples, red radishes, and several herbs and condiments in this sprawling market located in Fort-de-France.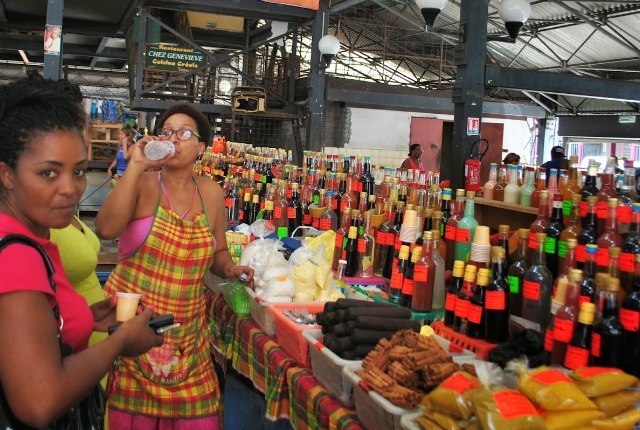 8. Spend Time At Les Salines
Spend a leisure time at one of the most wonderful beaches in Martinique i.e. at Les Salines. Watch fabulous coconut palms leaning over the turquoise water's edge and clear water waves of the ocean lapping rhythmically. Don't miss viewing the impressive site of chalk-white sand, which is a rare site, on this amazing beach. Also, explore various spectacular coves and hideaways at Les Salines.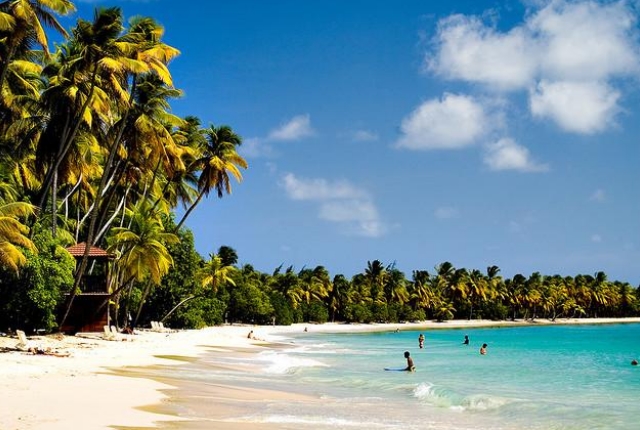 9. Hike Along La Caravelle Trail
Another interesting activity to enjoy at Martinique is hiking along the panoramic, natural trail at La Caravelle. Watch amazing mangroves on the beautiful shore as you hike on this exquisite trail. Don't miss watching dense forests and breathtaking ocean swells as you enjoy hiking. Also, while walking along the La Caravelle trail offers you an excellent opportunity to have a glance at the ancient colonial age of this exquisite Martinique Island and discover the remains of the ancient Dubuc Castle.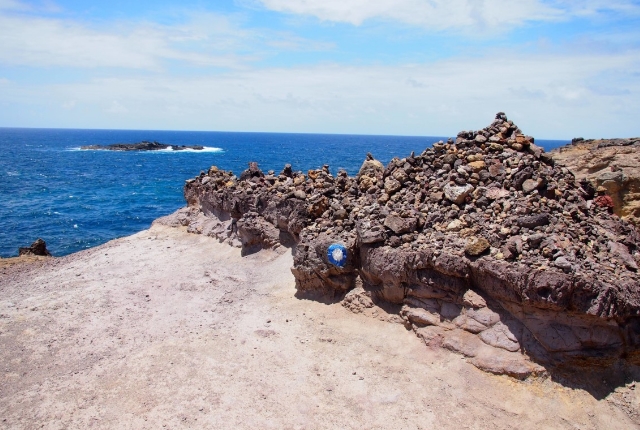 10. Watch Plantation At Le Carbet
Are you a plant lover or botanist? If yes, then make sure you visit Le Carbet, a worth-seeing village in Martinique. This village is known to have some of the oldest plantations on the Martinique Island. Also, Le Carbet is famous for being place where Columbus landed in 1502 during his fourth voyage. Explore various admirable exhibits as you tour through Le Carbet. Also, you get an incredible opportunity to watch lily ponds, beautiful, eye-catching green lawns, and waxy orchids in this village.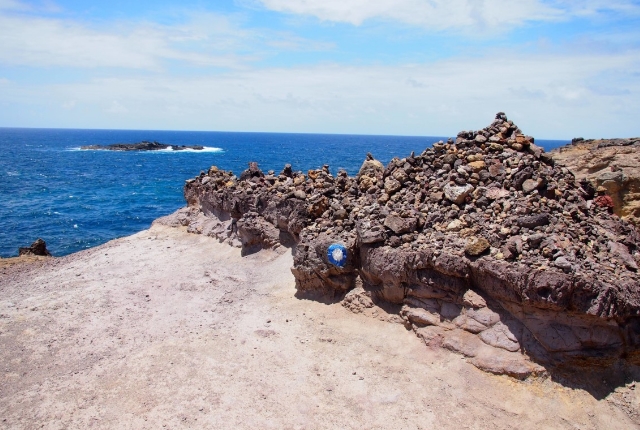 11. View Marine Life At Diamond Rock
If you are fond of watching unique, amazing underwater marine life, make sure you visit the Diamond Rock when visiting Martinique Island. The Diamond Rock is popular as a rugged spike of stone that is identical to the diamond's shape. It emerges out of water on the surface of the ocean. You can enjoy diving activities when at Diamond Rock, as this destination has gained fame for attracting lots of expert divers to discover the underwater caves. Dive in the water at Diamond Rock and watch unique marine life, such as a wide variety of fishes, beautiful corals, sea fans, and sponges.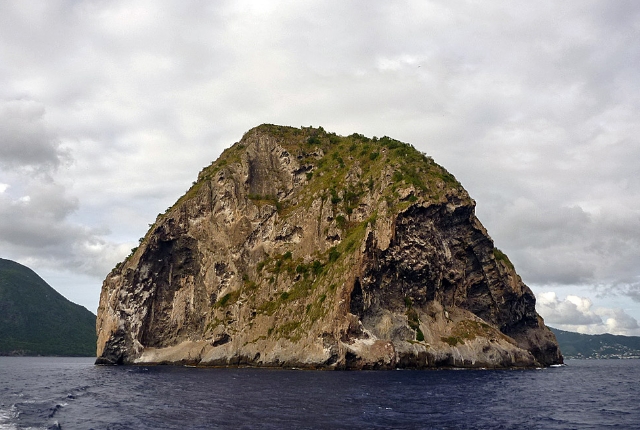 12. Eat Creole And Local Delicacies
Don't miss eating some of the scrumptious cuisines when visiting Martinique. Make sure you eat authentic, tropical, fresh delicacies on this island. Also, eating tasty Creole cuisine is an amazing experience you can enjoy when visiting Matrinique. Try eating delicious filo pastry parcels and scrumptious Parisian crème brulee while exploring the island. Eating one of the popular Caribbean delicacies well-known as Polynesian fish cuts in pure coconut milk will leave your taste buds tingling. Also, enjoy eating bass fillet. You may be also to get to watch one of the local folk performances or jazz performances during your visit to the Martinique.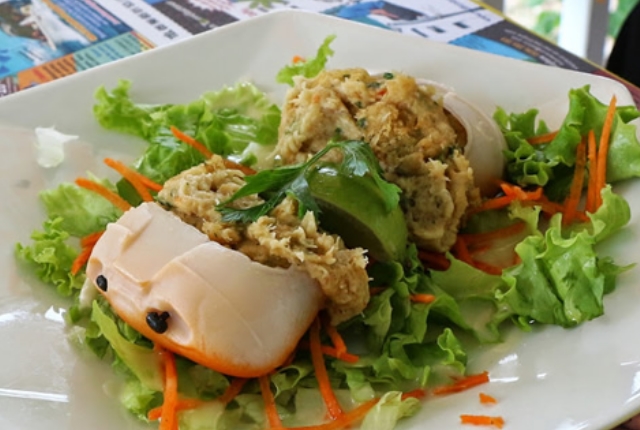 Now that you know these twelve fun things to do in Martinique, make sure you enjoy each one of these interesting activities when spending your vacations on this beautiful Caribbean island.