Barbados is a beautiful tropical island, adorned with lovely beaches, abundant thick forests and luscious greenery. It has myriads of water sport opportunities, colorful local life, handicrafts shops, spectacular natural formations and heritage vistas, which makes it the perfect place for a family vacation. Here is a look at the top attractive spots to stop over while vacationing:
1. Crane Beach
Rated by 'Lifestyles of the Rich and 6Famous' as one of the top ten beaches in the world, Crane Beach is the island's most picturesque beach location, famous for its coral sand and huge waves. Water sport lovers can enjoy their time up to the hilt here with activities like surfing, diving, snorkeling, boogie boarding, fishing and much more.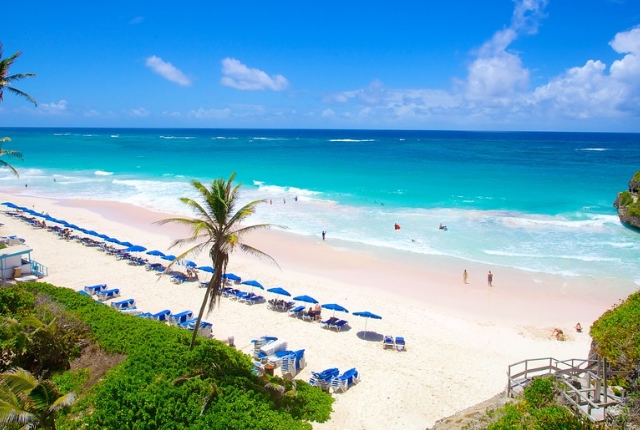 2. Parliament Buildings
Learn about the history of this beautiful island by visiting the Parliament Buildings. Made from coral limestone, what strikes immediately is their ancient facade which reflects the old world architecture. The building's eastern portion has stained glass windows which showcase various British monarchs. Both the House of Assembly and the Senate are located here. The western portion has a museum and the National Heroes Gallery. A tour through the museum also takes you through the Parliament Buildings, giving you a glimpse of its spectacular interiors.
3. Farley Hill National Park
This grand park is spread over 17 acres of land and at one time served as the grounds of a coffee plantation. Today, the once grand mansion lies in rubbles as it was destroyed by a fire and you can see its ruins. Now, the huge park area surrounding the mansion is largely used as a venue for weddings and picnics. It has many specimen trees, fruit bearing trees, palm trees and ferns. The luscious greenery all over is a delightful scene, one that serves as the perfect backdrop for family photos.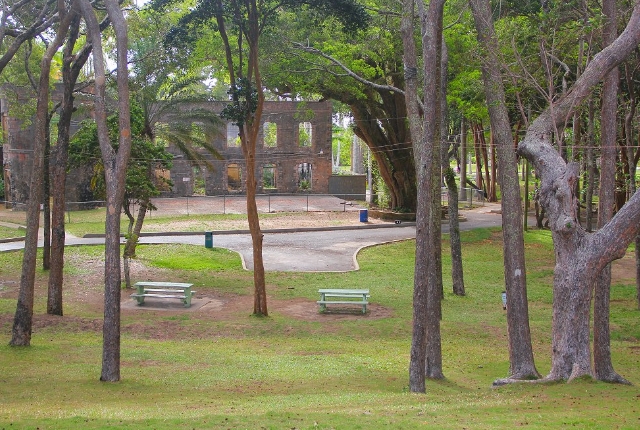 4. Harrison Cave
This picturesque cavern features crystallized limestone and is full of cascades, waterfalls, streams and deep pool, which you can explore via an electric tram. Get up close and personal with the majestic natural formations, illuminated by artificial lighting which reveals their twisting formations and myriads of hues. A spectacular sight, exploring this cavern is a delightful and unique experience.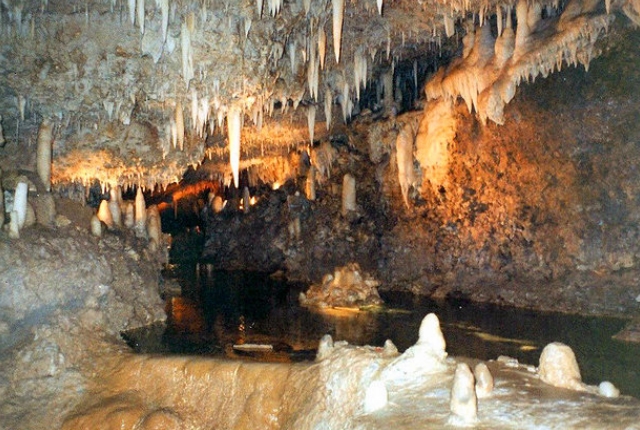 5. Sunbury Plantation
Find out how plantation life was like all those years ago with a visit to Sunbury Plantation. The guided tour here takes you through every aspect of how people lived life 250 years ago. Enjoy a breathtaking collection of antique furniture as you move across the rooms. After a tour, take in some delicious Caribbean food in buffet style and get outside to explore the plantation's garden which features island's the first teak and mahogany trees.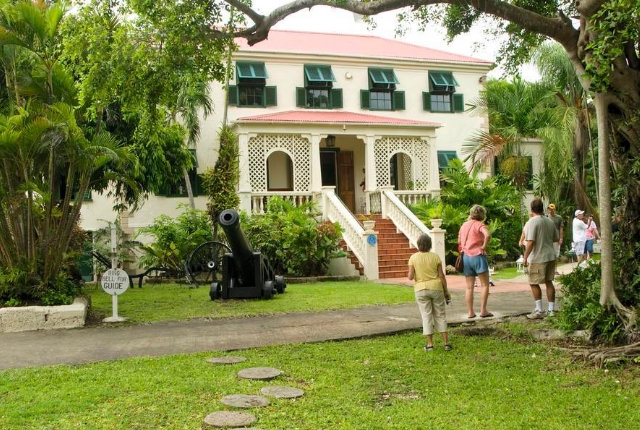 6. Bathsheba
This is a fishing village featuring many historical locations and places of vivid natural beauty. Key places to visit here are Flower Forest, Cotton Tower and Bathsheba Beach. There are many ancient churches which feature beautiful stained glass windows and relics. The village's beach is quite popular as it serves as the location for local as well as international surfing competitions. Various rock formations dot the beach line, giving it a majestic look.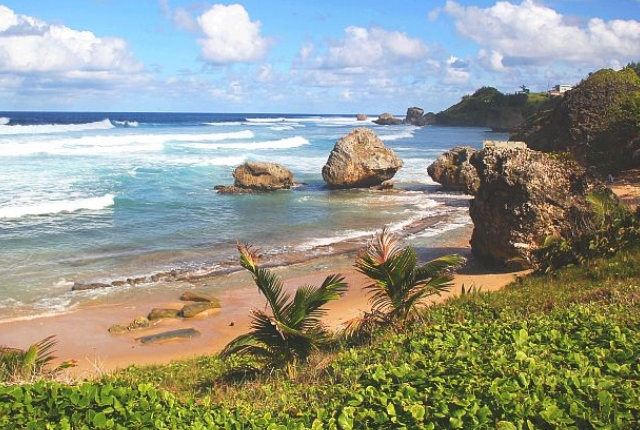 7. Andromeda Botanical Gardens
This is a beautiful place to visit because of its exotic plant collection, which also makes it a must for nature lovers. The garden was started by Mrs. Bannochie, who put it together using various plants collected during her vast travels and that's why the collection seen what is unmatched by anything else. You can enroll into a course here as the garden is affiliated with the University of West Indies. There is also gallery lounge where local artisans showcase their work.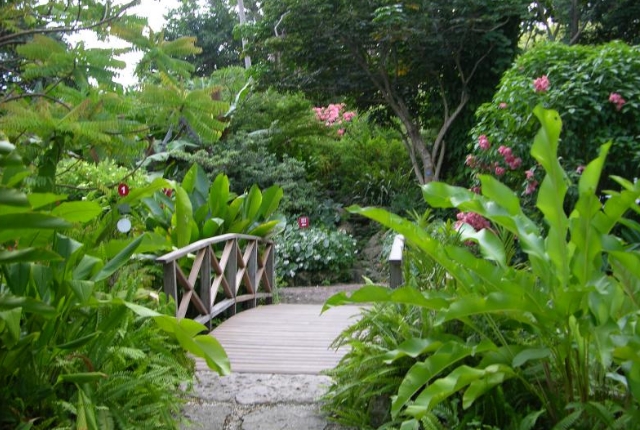 8. Rockley Beach
Enjoy the beauty of sun kissed sands set against the backdrop of palm trees. This beach is the perfect setting for those seeking to spend time with their family, yet indulge in some water sports like surfing or swimming. There is a small pool area surrounded by rocks, where children can play. The beach is dotted with small shops, restaurants and eateries that attract crowds every day.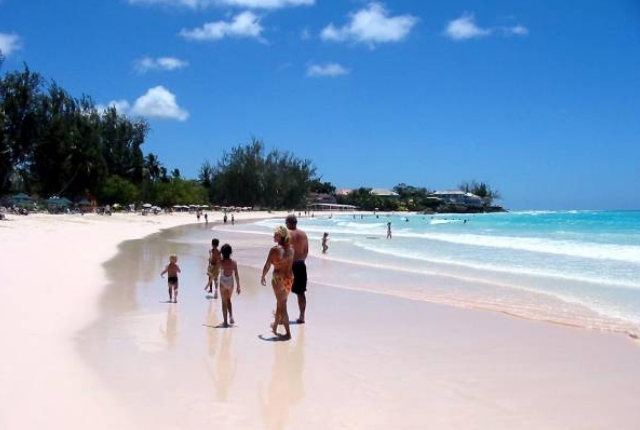 9. George Washington House
This majestic, historical building takes you back to what life was like 250 years ago. It was used by George Washington, the first President of the United States, on his visit here. The unusual items that you can see here give insight into how daily household activities and lifestyle needs were managed in those days.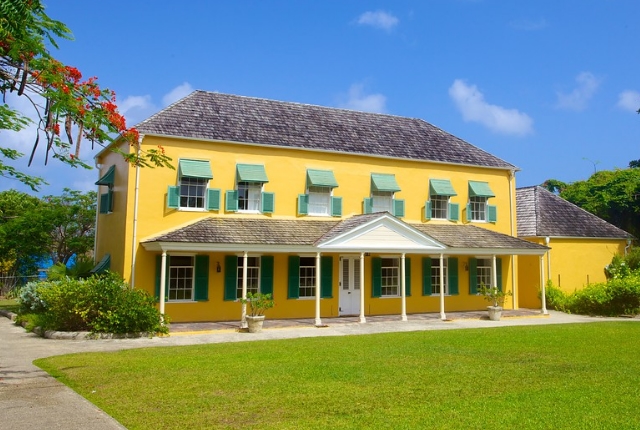 10. Animal Flower Cave
The cave is accessible only by sea and has steps to the inside that start from an opening in the roof. Inside the cave you can find sea anemones, which are flowers with tentacles that can sting large fishes. There are many small s inside which are perfect for a swim during calm days.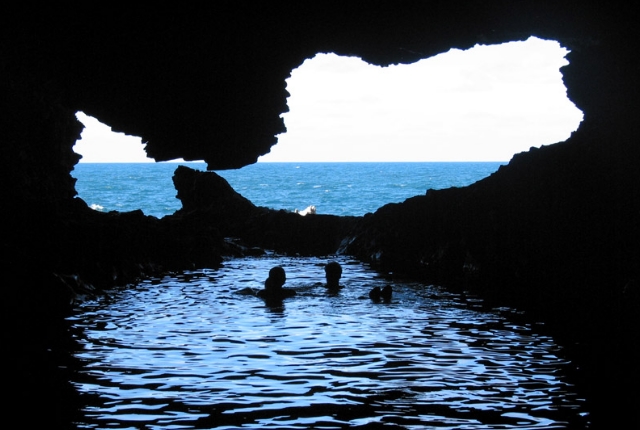 11. Bottom Bay
This is the island's most impressive beach, because of its picturesque location s it is surrounded by rugged cliffs. Its relaxing environment makes it perfect for picnicking but not for swimming or water sport activities as the waves coming here are too rough. The cliffs offer the perfect opportunity for walking and along such walks you can spot turtles and whales.