Scattered over the Andaman Sea and Gulf of Siam are some of the finest Southeast Asian islands, the Thai islands. Thailand's mesmerizing islands are made with stuff from fantasies. Its rustic charm, white sand, tranquil atmosphere and an azure sea lapping on a pristine beach conjure images of a perfect place to relax and rejuvenate. Although, each one of the Thai islands are unique in its own way, visitors will be spoilt for choice when they select the best travel destinations.
So, Here's Our Take On The 10 Most Amazing Islands In Thailand:
1. Ko Phi Phi
Located in Krabi province in southern Thailand, Ko Phi Phi consists of a small archipelago. Ko Phi Phi Don is the largest of the islands in the archipelago and is perfect for solo travelers or a group of friends. With plenty of activity such as diving, snorkeling, cliff jumping or boating, you are sure to have a good time here. It is a place that is known for its lively crowd. Ko Phi Phi Leh, another famous island in the group is quite popular among tourists as the shooting location for the movie "The Beach". The islands have a number of resorts, hotels and beach bars to accommodate travelers.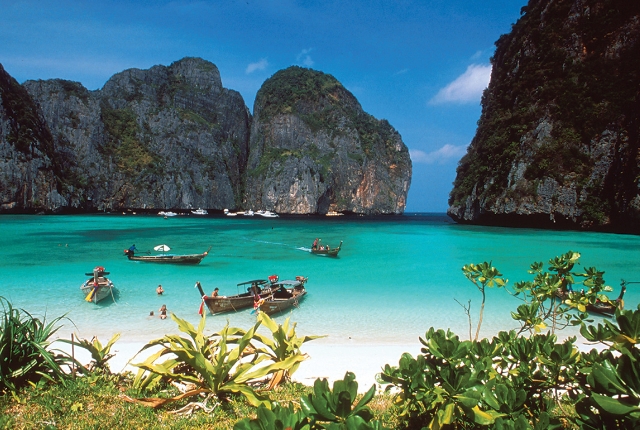 2. Phuket
Phuket is one of the most visited places in Thailand. A province covering a number of islands, Phuket is renowned for its picturesque beaches. It is filled with a number of renowned resorts and hotels. Its nightclubs and shopping arenas are hotspots for tourists. The island of Phuket has become a perfect holiday destination and tourists can explore numerous attractions including various historical monuments, museums and golf courses.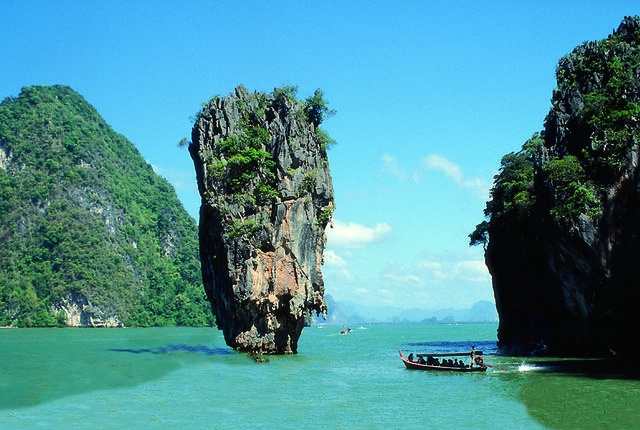 3. Ko Tao
Ko Tao is ideal for a relaxing vacation. One of the less visited spots, its charming beaches, awesome weather and choice of outdoor activities make it a brilliant place for visitors who love to stay away from the crowd. A top diving destination, over 7000 new divers come to Ko Tao every year to learn diving and get certified. It is also a popular place for rock climbers and hikers. Scuba diving and fishing is also quite common in this quaint island of Ko Tao.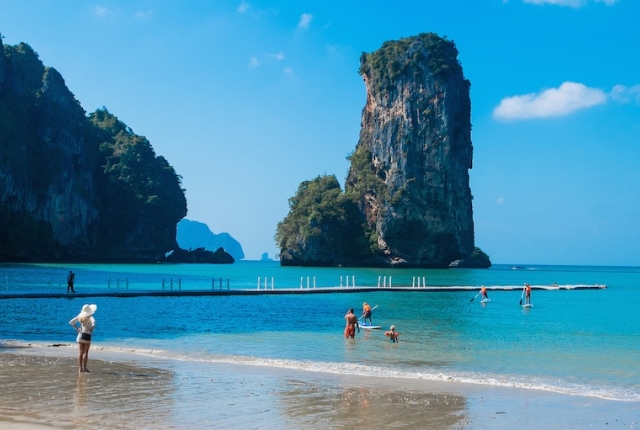 4. Ko Lanta
Ko Lanta can be best summed up as an all-rounder. Its calm waters, scenic beaches, beautiful nature reserves and stunning resorts make it an ideal holiday spot for the entire family. Whether you are looking to enjoy water sports such as swimming, diving, snorkeling and kayaking or wish to spend a few precious moments with your loved one on a quiet beach, Ko Lanta has everything to satisfy you. Its lovely fishing villages, mangrove forests and fun beach bars are other attractions that you cannot miss.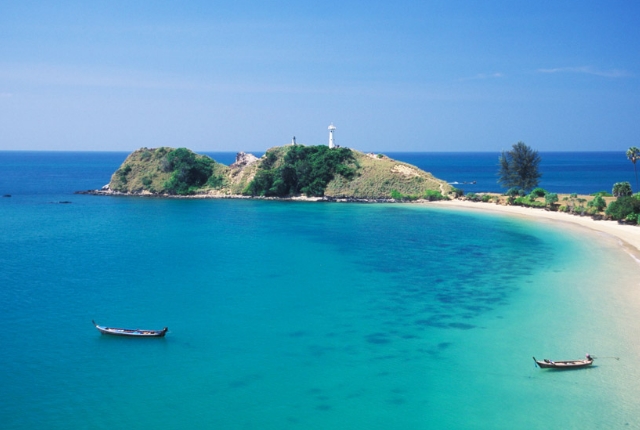 5. Ko Chang
One of the biggest islands of the Ko Chang Marine Park archipelago, Ko Chang Island is situated close to Thailand's border with Cambodia. It is a fantastic place, a mountainous island that is renowned for its breathtaking waterfalls, mesmerizing coral reefs and lush green rainforests. Its long, white sandy beaches have attracted thousands of travelers in the recent past and is becoming a major tourist hub. Although, not as crowded as Phuket or Ko Samui, Ko Chang offers tourists the ultimate place to relax and have fun.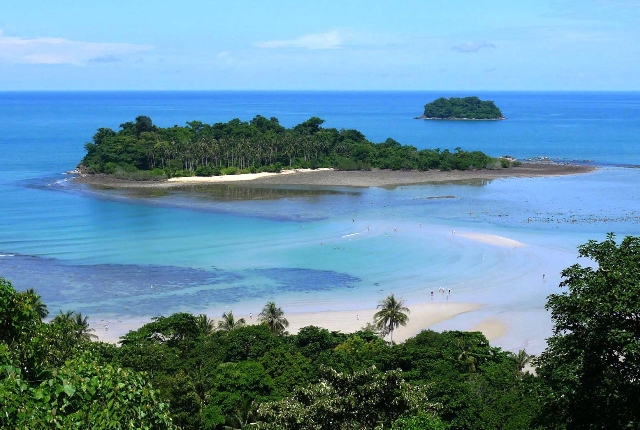 6. Ko Samui
Thailand's major tourist hub, Ko Samui offers everything that you desire from a beach holiday. Known as a honeymoon destination, it is also a great place for a family vacation. If the kids are tired after spending the day at the beach, take them to the butterfly gardens, visit the waterfalls or even try out elephant trekking. While its extensive range of hotels, resorts and private villas provide perfect accommodation, its annual festivals are worth watching. The Buffalo Fighting Festival, Ten Stars Samui Art Party along with numerous street fairs keep Ko Samui teeming with energy and enthusiasm. The annual triathlon event and the Samui Regatta, a sailing competition are other attractions of this awesome island. Ko Samui also has a wide array of restaurants serving local as well as international delicacies.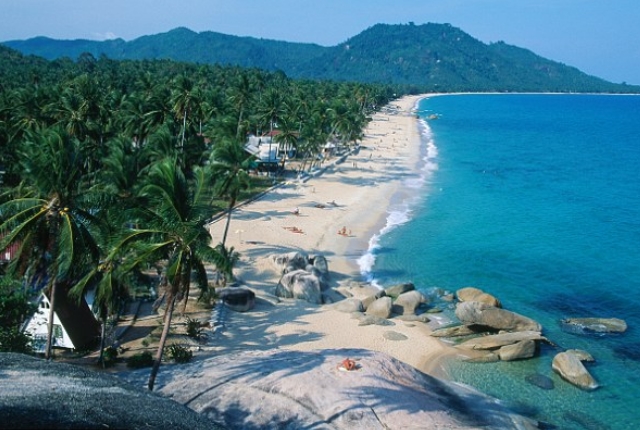 7. Ko Lipe
A honeymooner's paradise, Ko Lipe's beauty is breathtaking. It has some of the finest beaches, perfect for couples who wish to spend a romantic day on the beach. One of the 51 islands that make up Tarutao Marine Park, Ko Lipe is picture perfect to say the least. With a surreal atmosphere, it provides the perfect opportunity for walking tours. Its small size allows you to walk hand in hand with your loved one as you walk past Pattaya Beach, one of the most famous beaches in the world or head to quiet Sunset Beach for some privacy. The nightlife at Ko Lipe is renowned for its fun and frolic. The various beach bars are also great places to hang out on the island.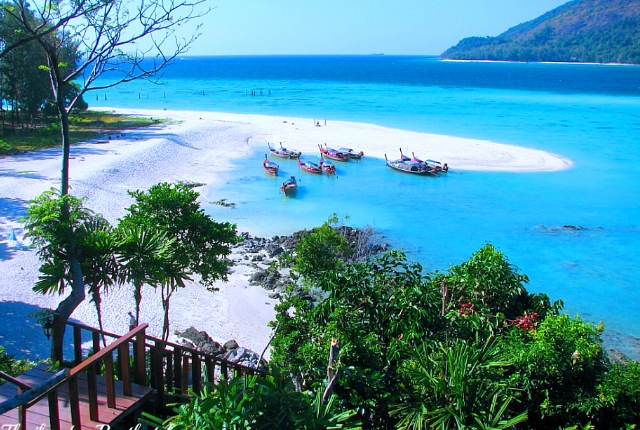 8. Ko Samet
Visitors to Bangkok often take a trip to Ko Samet to get some respite from the hustle and bustle of the city. With a relaxed atmosphere, the island offers various amenities to suit the type of experiences sought by tourists. Its white sandy beaches are the greatest attractions and provide fantastic sunset views. The island is ideal for swimming, surfing, sunbathing and enjoying a thriving nightlife.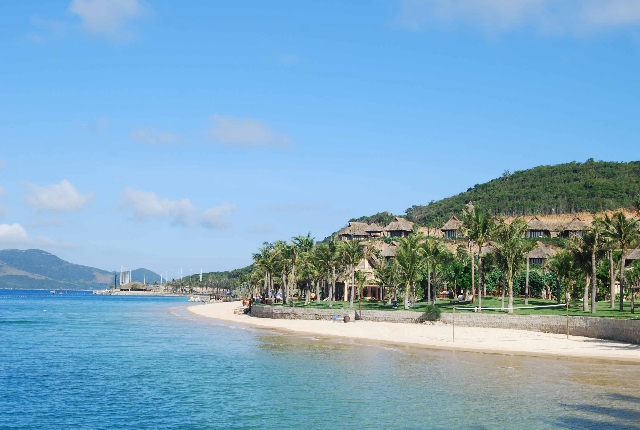 9. Ko Tarutao
The pristine environment of Ko Tarutao is ideal for a relaxing vacation. Tourists to this island can rent bungalows for accommodation and can even spend time in campsites. Its rugged mountains, mysterious jungles and awe-inspiring limestone cliffs have been fascinating travelers. It is also a great place to spot a few exotic wild animals. The beach in the western part of the island is often frequented by huge turtles.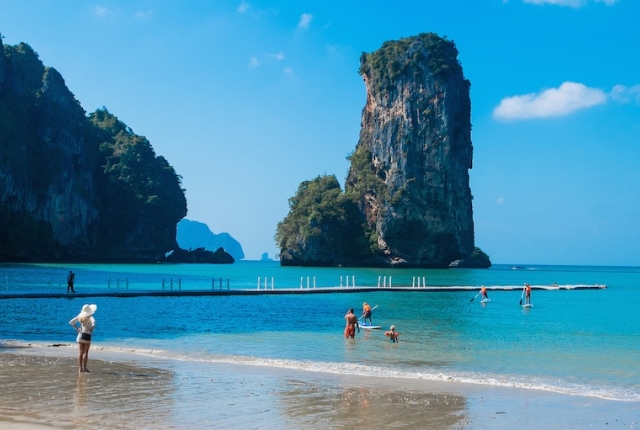 10. Ko Phangan
Located in the Gulf of Thailand, Ko Phangan is ideal for backpackers. Its breathtaking natural beauty, picture perfect beaches and mesmerizing rainforests create the perfect atmosphere to simply soak in nature's bounty. The island is also renowned for its annual dance festival named Full Moon Party. Travelers seeking a serene and peaceful vacation will love Ko Phangan and if you want to explore the island, visit the Buddhist temples. It also has some fine resorts offering rejuvenating spa and meditation sessions.