Philippines is a dazzling archipelago in South East Asia. This nation comprises of over seven thousand islands. The ecologically diverse region abounds with numerous national parks. These parks with their unique environment support different species and ecological communities. Biak Na Bato National Park, Caramoan National Park and Puerto Princesa Subterranean River National Park are some of the noteworthy national parks of this country. Read on to get an in-depth insight into these and other national parks of this nation.
Here Are 5 Amazing National Parks In The Philippines:
1. Biak Na Bato National Park
This spectacular national park is located in San Miguel, Bulacan and covers an area of almost 2,117 hectares. Biak Na Bato was declared a national park in 1937. The park is famed for its rich historical and ecological attractions. Biak Na Bato National Park has numerous strange rock formations which act as a magnet for adventure seekers and rock climbers. Some of the top attractions of this park include the stunning Tilandong Falls as well as the extensive Paniki and Aguinaldo Cave systems.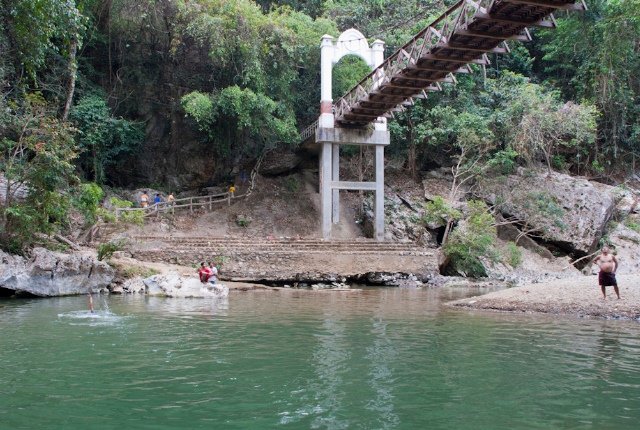 2. Caramoan National Park
The 347 hectare Caramoan National Park is tucked away in a hilly peninsula in north east Caramines Sur. Caramoan National Park was established in 1938. This remote and ethereally beautiful park is one of the top tourist attractions of the Philippines.
The National park is dotted with strange limestone karst formations, pristine sandy beaches, subterranean lakes, yawning gorges and secret coves.
This park is home to numerous rare and exotic bird species. Visitors to this park can enjoy a host of adventure activities which include trekking, rock climbing, snorkeling, swimming and spelunking.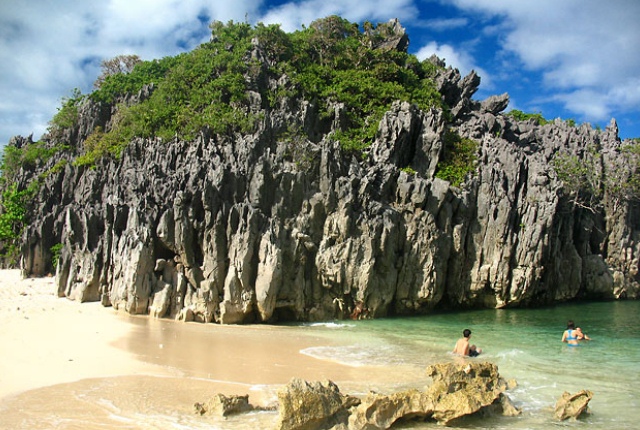 3. Balbalasang – Balbalan National Park
Balbalasang-Balbalan National Park which is named after the lofty Mount Balbalasang is located in the sleepy town of Balbalan in Kalinga. This national park covers an area of almost 1338 hectares.
The national park has three specific ecosystems which include dipterocarp forests, montane forests and old growth pine ecosystems.
This biodiversity hot spot is home to numerous species of flora and fauna. In fact, this national park has nearly 83 different species of birds. Nature enthusiasts to this national park can look out for spotted button quail, macaques, pink bellied imperial pigeons, warty pigs and civets.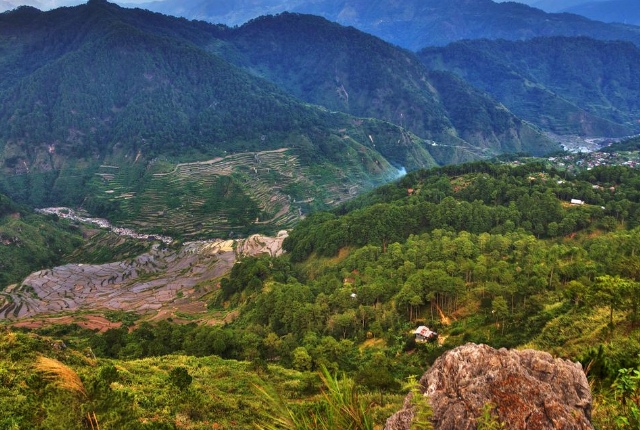 4. Puerto Princesa Subterranean River National Park
The main highlight of your visit to the Puerto Pricesa Subterranean River National Park is the underground river. This national park is located in the Province of Palawan – an archipelagic province in the Philippines. A UNESCO world heritage site, Puerto Princesa Subterranean River National Park, is a stunning patchwork of ancient forests, otherworldly limestone karst landscapes and extensive cave systems. The park covers a whopping 22,202 hectares of land.
Additionally, the 8.2 kilometer long subterranean lake in this park has earned the unique distinction of being the longest navigable river in the whole world.
Puerto Princesa Subterranean River National Park has a variety of unique ecosystems which range from mangrove swamps to montane forests. This park has 195 different species of birds, 30 different types of mammals and 19 species of reptiles.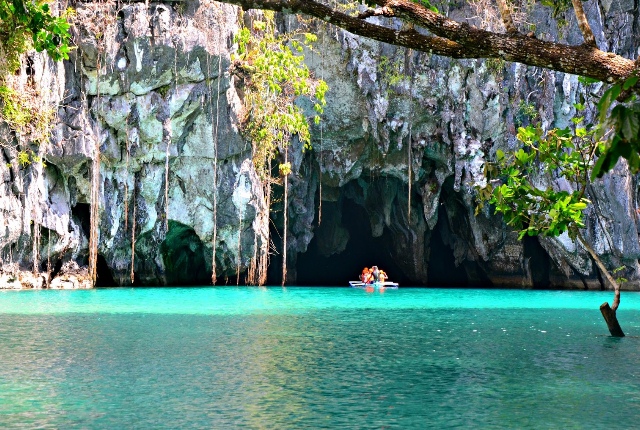 5. Libmanan Caves National Park
Libmanan Cave National Park is famed for its spectacular cave system. This protected area is situated in the Libmanan municipality. The Libmanan Caves National Park is spread over an area of nineteen and a half hectares of land. The park comprises of eighteen different cave systems.
However, visitors flock to the Colapnitan Cave, which is 2856 meters long.
A visit to the caves of this region, afford visitors the rare opportunity to study strange stalactite and stalagmite formations. The labyrinthine caves are extremely popular among spelunking enthusiasts. The caves of this national park harbor different species of bats and many types of insects, including a rare species of long armed venomous spider.