Well, some call it the land of White Elephant while with others, it is famous as the land of floating market, but in both perspective it is undoubtedly beautiful and represents Asia well in terms of beauty. In the pace of globalization and modernization, today the traces of past have become few.
Therefore, despite hoping for luxurious life, we all aspire for peace and beauty that only comes when we find some peaceful place or travel to a place like Thailand that has plethora of things to do and must visit places. Only when you visit here, you will understand what you were missing till now and is there for you in the world. Read on to know more about things that you must do or visit in Thailand.
Following Are The 5 Things To Do When In Thailand:
1. Ayutthaya Historical Park
Sharing a thrilling history of some 417 years back, today Ayutthaya has become a famous UNESCO world heritage site. It is located at just one hour drive from Bangkok and makes a refreshing day trip. In the past, the city of Ayutthaya was completely destroyed by the Burmese forces. Only the structure that managed to survive was buried underneath the ground for several years. Today, much of Ayutthaya has been unearthed and its ruins form an amazing archaeological park. The park offers many things to see like Wat Phra Ram temple and many others.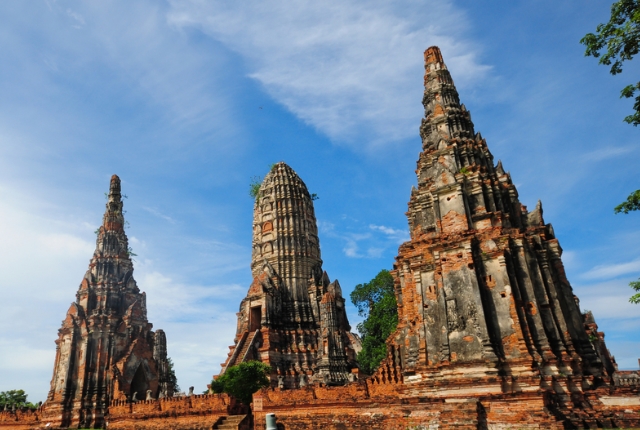 2. Long Neck Hill Tribe Villages
These days, the tourist instead of going to architecture of the modern life of the cities prefer visiting villages and get well-acquainted with the culture and the locals of Thailand. In case of Thailand, its hill tribe is definitely worth visiting for its colorful dresses, unique customs, marvelous culture and handmade crafts. The hills tribe dwell on the periphery of Chaing Rai that includes Lu mien Yao, Palong and Akha. Visitors can walk through the village and can have introduction with the locals. Especially the women of women is striking – brass coiled around their neck, colorful dresses and beautiful hair style.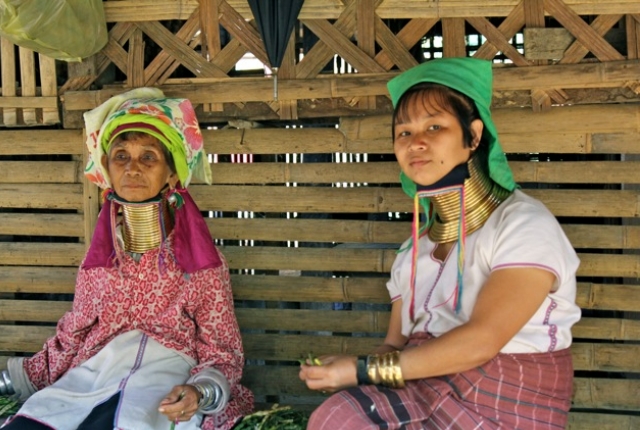 3. Damnoen Floating Market
Well, it makes the first thing that comes in mind when we think of Thailand. Who doesn't want to witness the lively, exciting and important floating market among the locals of Thailand? People selling, buying and bargaining from the boat is definitely worth seeing. It makes a startling tourist attraction spot as the market is completely functional with clothing, fresh products, souvenirs and food. Moreover, it is not small but big enough to enjoy throughout the day. Do visit here to grab this wonderful experience.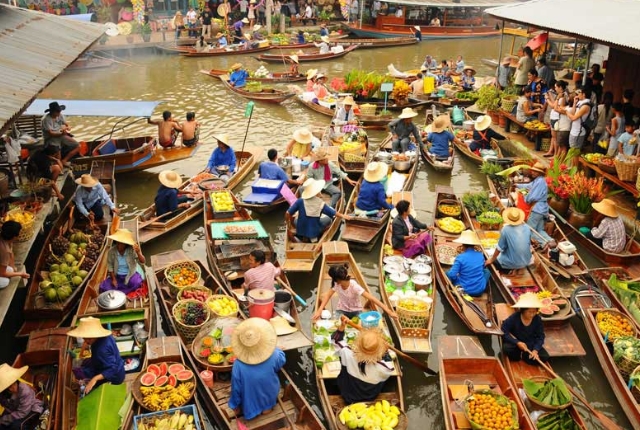 4. Chiang Rai White Temple
The temple named as Wat Rong Khun or the "White Temple" is visually striking Buddhist temple located at just 20 minute drive from Chiang Rai. Unlike other Buddhist temples, the temple is completely white and very well highlights the itineraries of Thailand. To some the color might bear the petty meaning as must watch or appealing but it has a deep meaning to it. The temple has been made white to represent the true nature and of Lord Buddha. Moreover, it is not just the color that drags you here but the amazing architecture and the carvings.
5. Chiang Mai Sunday Night Walking Streets 
Chiang Mai known as the "rose of the north" displays Thailand's laid back culture, plentiful restaurants, spirited nightlife and beautiful Buddhist temples. Its bustling shopping culture is also something not to miss. Every evening, the city organizes night bazaars where you can browse street food stalls, clothing, jewelry and even DVDs. It is the biggest market in the week and stretches for about a kilometer with full of locals and tourists. There is definitely more to see but you can feel it only when you be here.