South Korea is popular as an East Asian country that you can find on the southern half of Korean Peninsula. Korea has a rich history, culture, food, and technological development that help you have a great experience as you explore various tourist spots. This wonderful nation offers an engaging blend of modern and traditional tourist destinations that draw lots of travelers throughout the world to visit South Korea. So, let's have a look at some amazing tourist destinations that you must visit when traveling to South Korea.
Find Below 5 Incredible Tourist Attractions That You Must Not Miss When Planning Vacations In South Korea:
1. Jeju Island
Jeju island, also popular as Jejudo Island, is one of the most famous tourist destinations in South Korea. It is also widely popular as the 'Island of the Gods'. This fabulous island comprises volcanic rock, temperate climate, and frequent rain showers that make its overall climate pleasant.
You can enjoy hiking on the Halla-san, the highest peak of South Korea, watching majestic waterfalls, viewing enchanting sunsets and sun-rising sites over the sea, observing lava tubes, riding the horses, and relaxing on the sandy beaches.
Also, you can explore several museums, such as the Folklore and Natural History Museum, Jeju Education Museum, Jeju Teddy Bear Museum, Jeju Independence Museum, and many other wonderful museums. Also, explore various caves and parks on this beautiful island.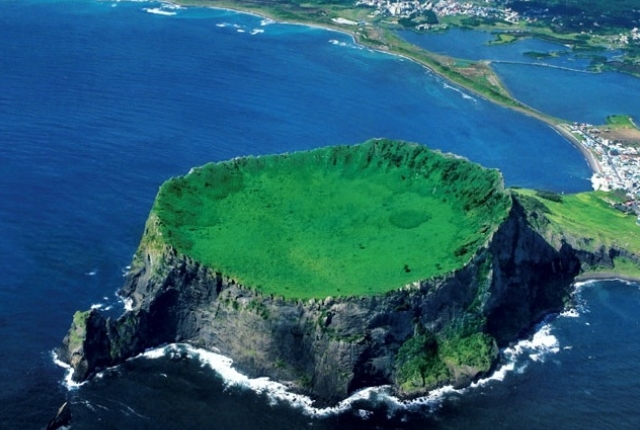 2. Seoul
Seoul is the South Korea's economic and political center and capital city. It features ancient and modern architecture that attract lots of international tourists. Seoul gains fame for its cultural and historical landmarks. It comprises four amazing UNESCO World Heritage Sites, namely, Royal Tombs of Joseon Dynasty, Changdeok Palace, Jongmyo Shrine, and Hwaseong Fortress. Prominent modern worth-seeing spots in this city include the World Trade Center, Korea Finance Building, seven-skyscraper Tower Palace, and N Seoul Tower. Also, explore extraordinary architecture, incredible educational system, and serene, splendid Buddhist temples. Don't miss tasting the delicious street food.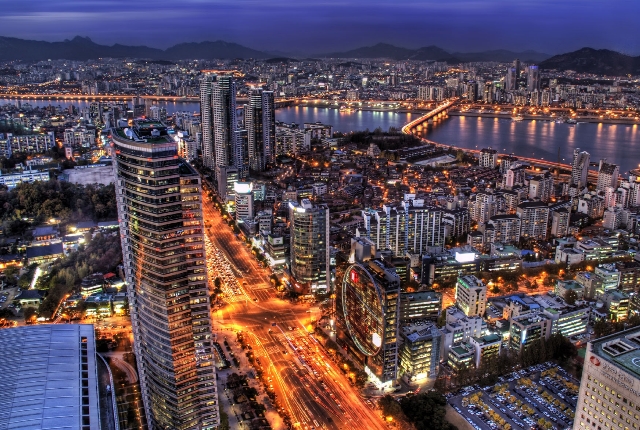 3. Gyeongju
Gyeongju is a small city situated in the southeastern South Korea and to the north of Busan and Ulsan. It comprises lots of historical attractions so it is also popular as a museum lacking walls.
Spring is the best time to visit Gyeongju, as thousands of cherry trees outlining main streets bloom during the spring.
You can visit Bulguksa Temple, which was once depicted on 5,000 won note, to watch splendid Korean Buddhist architecture that was created in ancient times. It was built in 8th century during the period of Silla Kingdom. Early morning is the best time to visit Bulguksa Temple. It features enchanting structure which is regarded as a masterpiece of the Buddhist art.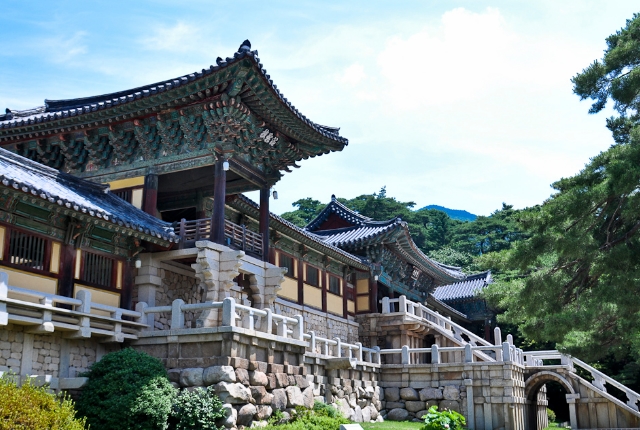 4. Haeundae Beach, Busan
Busan is a famous seaport with many beautiful beaches surrounding it, and Haeundae is one of these beautiful beaches. Summer and winter is the best time to visit this beach. Go for a leisure walk in the cold months of winter and watch amazing seagulls overhead. Enjoy attending various kinds of fun-filled beach festivals. Haeundae Beach is world-famous for watching the first sunrise on January 1 every year. Also, don't miss the amazing view of sea and its coastline by car on Dongbaekseom, which is situated at the south of the beach.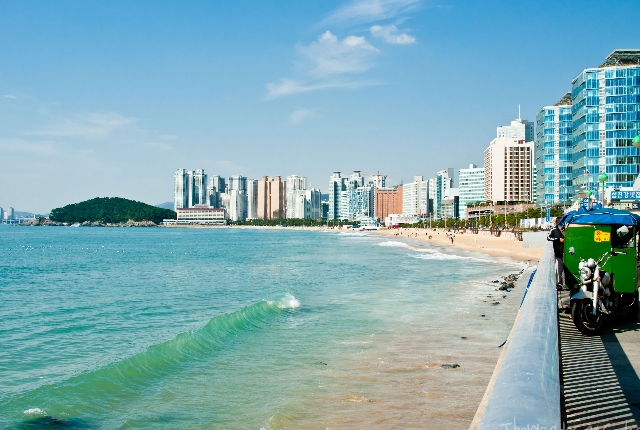 5. Seoraksan National Park
Seoraksan National Park is an iconic park in the entire Korean peninsula that attracts several national and international tourists to visit it. Autumn is the best time to visit this beautiful national park, as the autumn colors that you can watch in this area are the most fabulous in Korea in autumn. Small mountain streams and rocks blend well with charming yellow and red forest in this park. Visit various popular temples in this park, such as Baekdam-sa.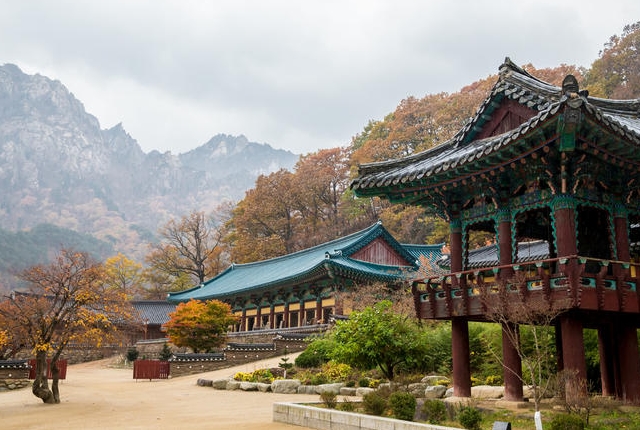 Now that you know these worth-visiting tourist attractions in South Korea, make sure you visit them without fail when in South Korea.