Yes, language barriers do makes it a problem for everyone to understand another nation better and enjoy it to the fullest. However, having prior knowledge of what to do and what not eases it a little for all of us. Today, you are going to learn the same about Korea. The focus is on what to do in Korea. Do read all to have some knowledge before you decide your trip.
10 Things To Do In Korea
1. Eat Korean Traditional Deserts
Visiting a country and return completely unknown of the desserts and the foods is probably a complete waste of the trip. You must not make the same mistake with Korea because it is a heaven of delicious food items that comprises mostly of non-vegetarian stuff. Talking about desserts, you may have Patbingsoo, a popular dessert comprising of condensed milk, ice cream, sweetened red beans, and small rice cakes and shaved rice. Now that you have an idea of what to have in Korea, do visit it soon and enjoy the dessert.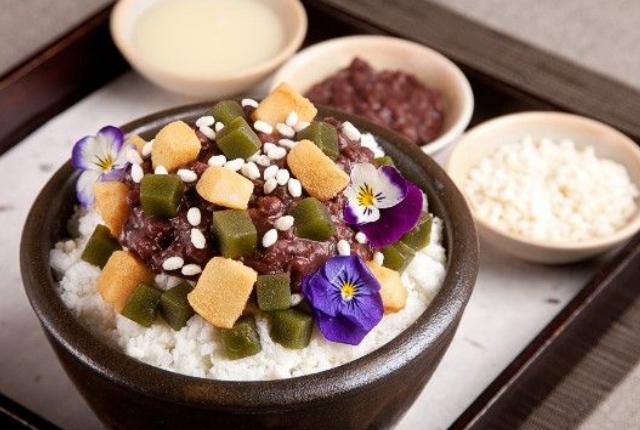 2. Do Shop At Myeongdong
If you happen to be a shopaholic then I am sure that you are going to love this place. One of the busiest and shopper insane place in Seoul, Myeongdong welcomes numerous visitors everyday who are also insane about shopping. Here, you will find everything from the latest fashion to the traditional arts. Also, with its numerous malls, you won't feel this place lacking in anything. In the afternoon hours, you may find the street shopping stalls as well. In case, you are boarded of shopping, then you can visit the trendy restaurants, ice creams parlors or street food stalls.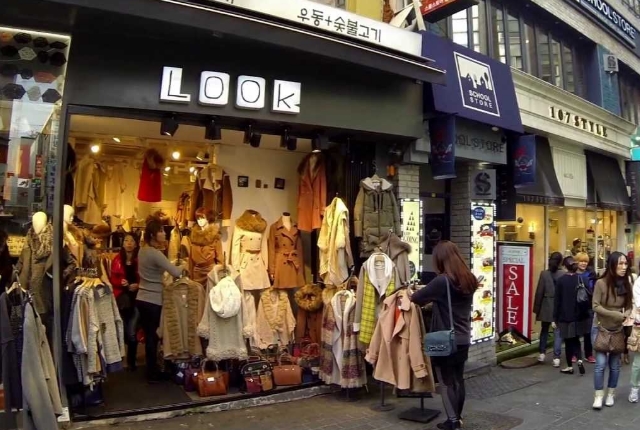 3. Must Visit The World's Largest Church
Call it the world's largest church or the mega church, but it is nowhere but in Korea. Named as Yeouido Full Gospel Church, it boasts about 1 million member.
On Sunday, when it is holiday, the church can hold up to 26,000 people.
Regardless of the deity Koreans believe in, Christianity can be seen as growing together with its believers. Therefore, must visit this church and do get a clear idea of Korean culture but make sure that you reach 1 hour before the decided time if you really want to grab a seat. Failing to do so means watching the service going on through one of the televisions in an overflowing room with other later comers.
4. Check Out The Garak Wholesale Food Market
I never knew that even food is sold at wholesale. It do happen in Garak wholesale food market. One of the biggest and the craziest distribution of food, Garak is located in Seoul. The food that is available here is supplied from all the parts of the country. The market is too big and organized. You might not experience difficulty in finding the variety of food here. Also, it is a wonderful opportunity for checking out various type of Korean cuisines.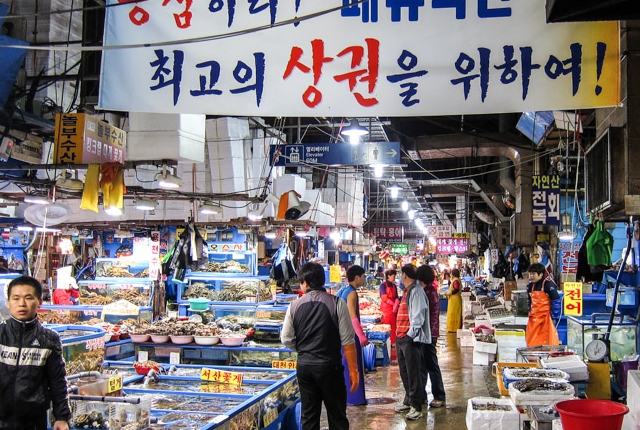 5. Visit Bukchon Hanok Village
Visiting a country is not just about seeing it and wandering through various places, the real fun begins from the moment when you start taking interest in it and exploring more about the country. If you want to have that fun in Korea, then get ready for Bukchon Hanok village. Surrounded by traditional Korean homes, the same old streets, and a new culture, it very well shows the glimpse of the traditional Korea. There are few homes in the village where guest service is now opened therefore, there is no worry of returning on time.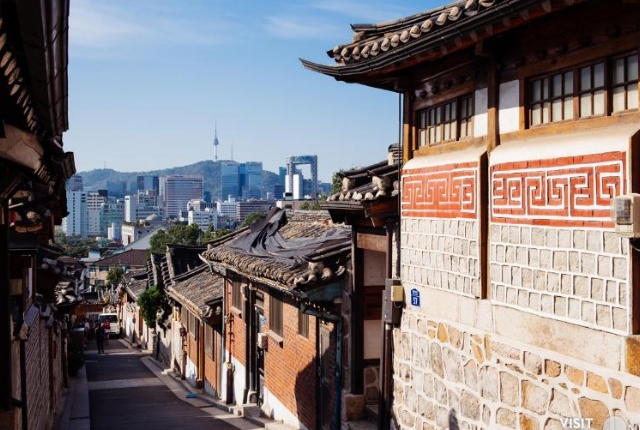 6. Check Out Its Namdaemun Market
Being a visitor, it is very hard to find out the best of the place but if you are trying to find an appropriate market in Korea, then Namdaemun is your place. The largest and the oldest market of Korea, Namdaemun is a thrilling place to roam around. Here are available everything from local flavors to imported items such as GNC supplements and Skippy peanut butter. In the afternoon, you will find the market flooded with tons of people from locals to visitors like you, some for fulfilling their necessities while some for just checking out.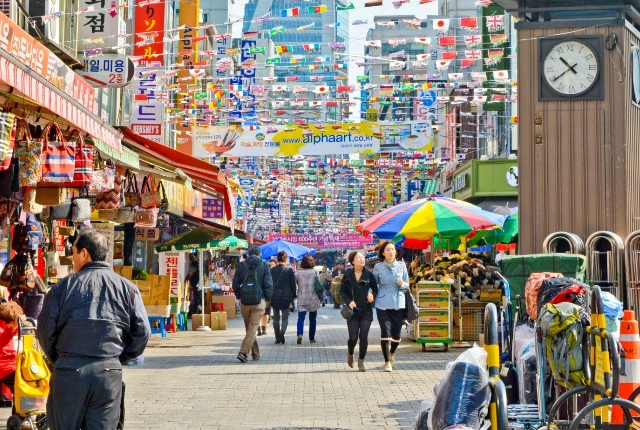 7. Do Go For Hiking In Seoul
There are hundreds of hikers in Seoul aiming to cross the set distance. You may try it too at Namsam or in various other places located near the city. Do wear your uniform correctly and follow the safety measures otherwise the trip can be little hard for you.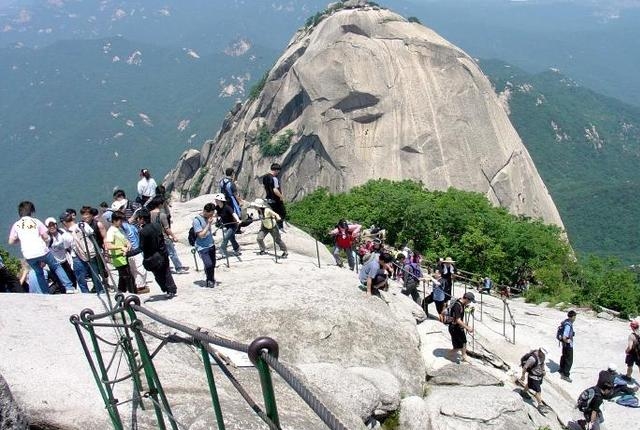 8. Visit Its Gangnam District And Go Gangnam Style
The nose basement or NB in the gangnam district is the best place to visit to learn about the Psy's Gangnam Style. At this place, you can get a clear glimpse of the song's lyrics mocking the luxurious lifestyle of people frequent to this area. The crowd that comes here, is all well dressed and all set for party. Try to find out the inspiration of Psy's song lyrics here. However, you might have to pay a little amount to get in but it is worth it for sure. What you will find here is that in spite of most of the Korean clubs playing Euro electronic Music, NB is unique about playing both hip Hop and commercial songs. If you have to enjoy then give in to the beats no matter how fine or worse you dance. Also, let the Koreans know that even non-Koreans know how to perform Gangnam Style too.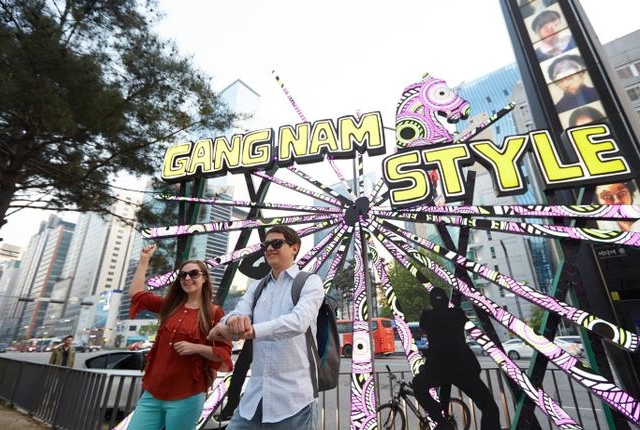 9. Walk To Han River And Do Take A Ride
The Han River in one of the largest river in Korea passing through the center of Seoul. The banks of the river are surrounded by lovely recreational area.
You can rent a bicycle and pedal up and down the river and measure at least 40 kilometers of the track.
In case, you are not fond of cycling then taking a ferry ride can lure you to check out the beauty of the river.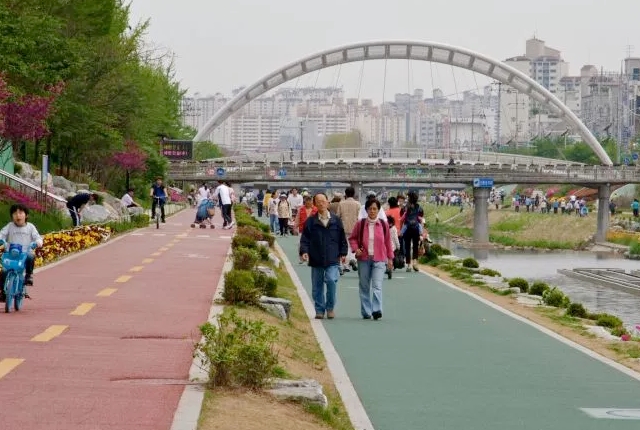 10. Visit Its Suwon's Hwaseong Fortress
If you want to know more about how the Korean kings ruled and how were their empires, then visit the Suwon Hwaseong Fortress in Korea. Declared as UNESCO world heritage in the 18th century, the fortress today makes an important historical site of Korea. However, the fortress is not about seeing from outside, but spend 2-3 hours at least to view it from different angles. Do take a day off your trip and be here.