New Zealand can be counted among one such a destination that can solely be explored for adventures. Even many of the backpackers do quote this place as an awesome destination for experiencing some of the breathtaking adventures. In this  regard, this article features five of the death defying adventures that shouldn't be missed out at any case while exploring the country.
Here's The List Of All The Feats That Can Highly Be Enjoyed In New Zealand:

1. Bungee Jumping
New Zealand is known to be the birthplace of this adventure where many locations in the country do offer this incredible escapade. Of all Queenstown, prominently known to be the adventure capital of the country, can be the best of the available places to try this adventure. Apart from these there are even few other spots in the nation like Taupo, Auckland, Hanmer Springs, Mangaweka which solely offer the visitors to experience this awesome trial.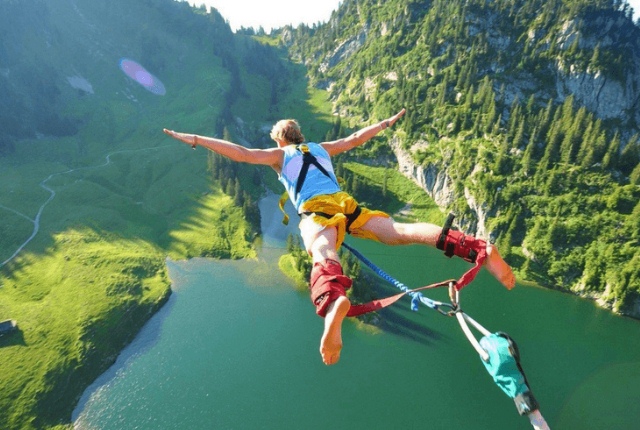 2. Zorbing
This is yet another adventure that took its roots in the Kiwi nation where all one would experience is to roll down the hills in inflatable balls. Rotorua, a town set on New Zealand's north coast is quite renowned for this adventure that vividly allows the tourists to take part in this crazy act and get carried away on a large scale. Though, there are many other spots to try this adventure, none would be amazing when compared to the awesomeness of Rotorua.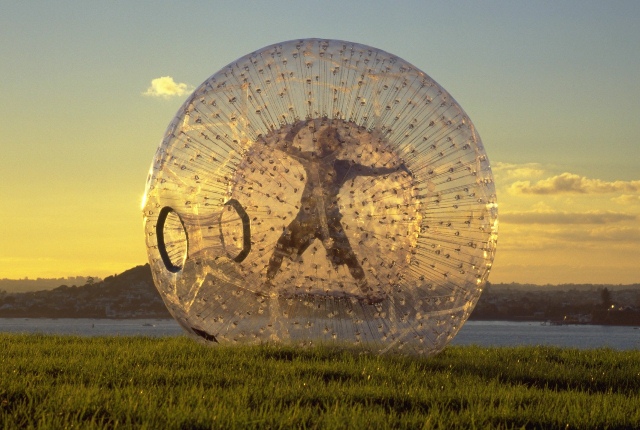 3. Sky Diving
This is one such an adventure that no backpacker opts to miss out. Queenstown, consistently has been enabling many of the tourists to experience this conventional adventure at the Nzone Skydive club. If one is highly searching for an exquisite place to experience the skydive for the first time in life, no other one could be as reliable as Queenstown. The club offers all the visitors to experience the activity at 15,000, 12,000 and 9000ft heights pricing $439, $339 and $299 respectively. Though it's a bit on the pricey side, it couldn't be ignored as it can be considered as the daddy of all the adventures. Apart from Queensland, Wanaka, Taupo also allows the visitors to get totally indulged in this highly thrilling activity which is something spellbinding.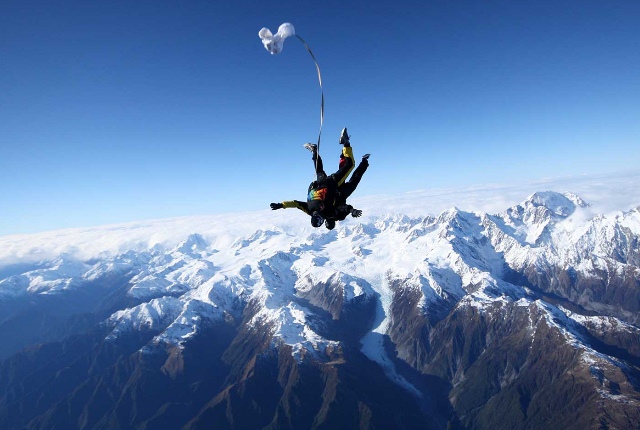 4. Zip Lining 
Yes, as expected, it's Queenstown again who has been hosting all the tourists to take part in this jaw dropping adventure. But even few other sites are even known to offer the visitors some incredible ziplining tours where some of the clubs include Shotover Canyon Swing & Canyon Fox, EcoZip Adventures at Onetangi, Rotorua Canopy Tours and Skyline Rotorua, Happy Valley Adventures in Nelson, AgroVentures Adventure Park in Ngongotaha. Though it isn't one among the highly terror striking activity, the charm of New Zealand's nature can thoroughly be enjoyed when this particular adventure is undergone.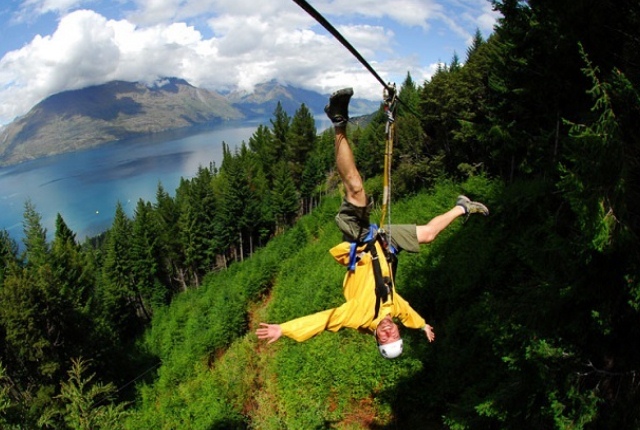 5. Whitewater Rafting
Among all the paces in the planet, no other place can be as splendid as New Zealand for white water rafting. This is solely because of the vibrant nature scene apart from the relatively short fast flowing rives that adds a bit of flavour to this very adventure. This act can be performed by booking a group tour which merely costs around $100 per group which is something affordable when compared with the previously mentioned highly expensive adventures like sky diving.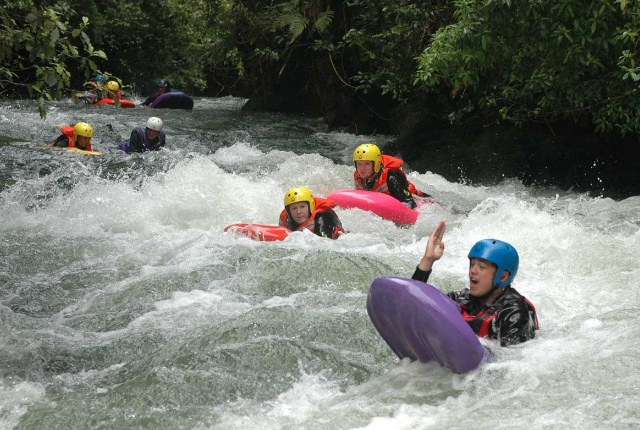 6. Off-Roading 
Off-roading is one such an activity where everyone might not be familiar with. It's actually nothing but simply an act of driving or riding a vehicle on unsurfaced roads or tracks, stuffed with many materials including sand, stones, gravel etc. Or in other words, it's just an experience where gets the thrill of riding in a jungle. Off-roading trails in New Zealand solely restrict just to Queenstqon and Rotorua where the visitors can have the privilege of driving the vehicle themselves and experience the real thrill hidden in such a ride. However, it's always advisory to follow the GPS, else one might definitely end up in troubles.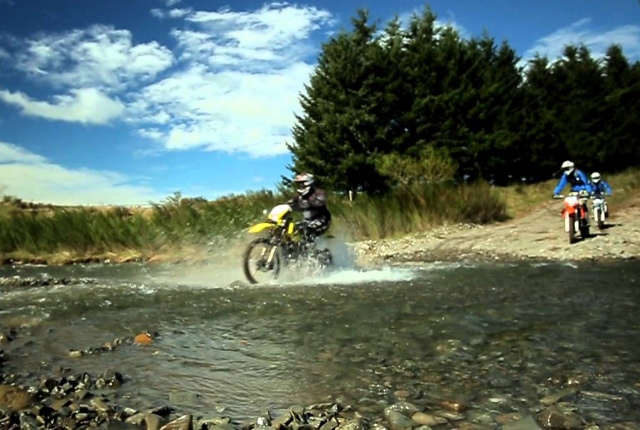 7. Canyoning
AWOL Canyoning Adventures is said to be the home of the iconic New Zealand's canyoning adventure where the  Piha Canyon is set in an amazing steep sided volcanic rock valley allowing the visitors to get totally carried away with the hidden thrills. Also Blue Canyon hosts another magnificent destination for canyoning which is mesmerizing too. However, it's highly recommended to stay away from this adventure during May to August due to the strong winds, heavy showers and few other natural happenings.
All in all, the Kiwi nation further has many other incredible adventures apart from the seven mentioned ones which takes the excitement levels to a summit.