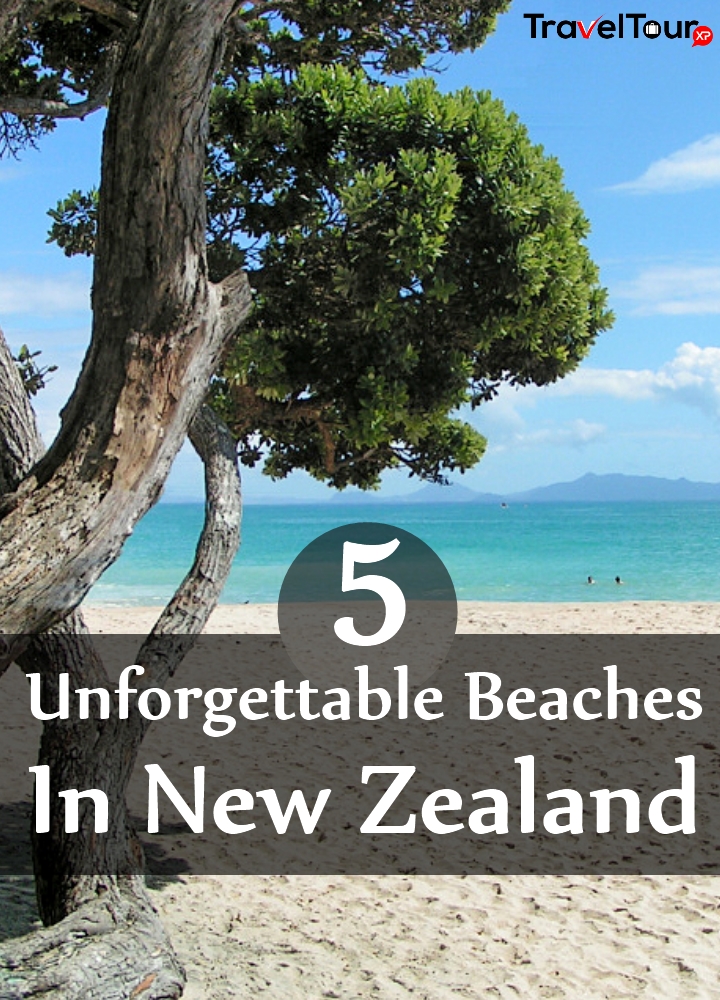 New Zealand which has more than 9000 miles of spectacular coastline has some of the finest beaches in the world. The pristine beaches of this country are present in the form of hidden coves, small bays, jagged shores and unending powdery sandy spaces. The crystal clear waters which lap the shores of New Zealand are ideal for a variety of adventure activities. To discover more about the truly unforgettable beaches in New Zealand, read on.
Here Are 5 Unforgettable Beaches In New Zealand:
1. The Magnificent, Ngarunui Beach, Raglan
The magnificent Ngarunui beach goes by many different names including Wainui Beach, Main Beach and Ocean Beach. This crescent shaped beach is located in Raglan. However, what makes this beach truly unique is the color of the sand which is a beautiful shade of black. The calm waters of this beach are ideal for swimming and surfing.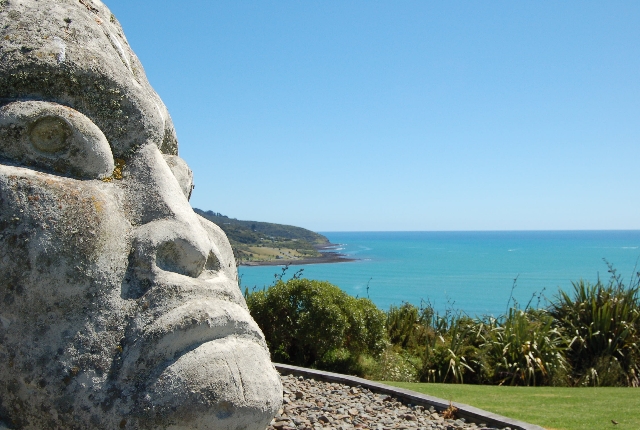 2. The Scenic, Piha Beach, West Auckland
Piha beach is extremely popular with surfers (especially the western end of the beach). This black, sandy beach is one of the most visited beaches in West Auckland. A visit to Piha Beach is incomplete without climbing the iconic Lion Rock and taking some time to explore the beautiful Maori carving. Swimming, paddling and kite boarding are some of the awesome activities which one can partake of on Piha Beach. The beach has adequate car parking facilities. During summer season a food caravan is parked near the entrance to the beach.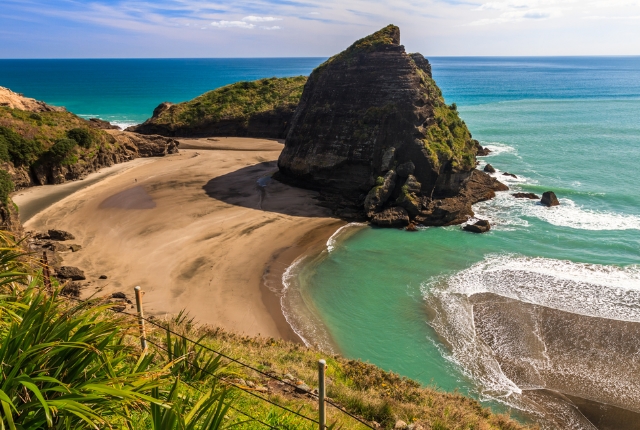 3. The Pulsating, Oriental Bay Beach, Wellington
The Oriental Bay Beach which is often referred to as the capital city's own mini Riviera is another unforgettable beach in New Zealand. This beach is located adjacent to the bustling business district of Wellington. This beach is ideal for walking, picnicking and cycling. The warm waters which lap the shores of Oriental Bay Beach is ideal for swimming. The beach is bordered by numerous cafes and restaurants serving local and international fare.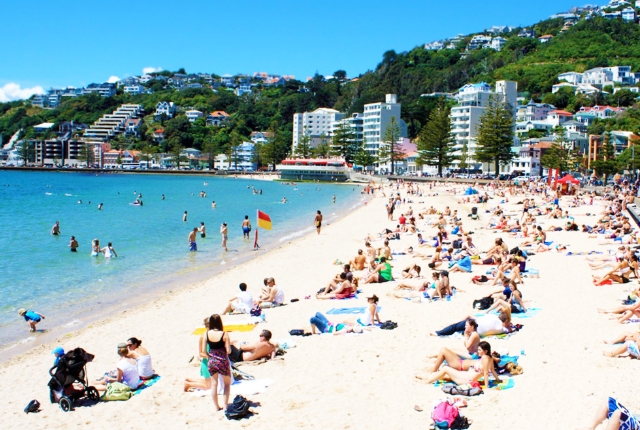 4. The Tranquil, Waihi Beach, Bay of Plenty
At the western end of Bay of Plenty, away from the hustle and bustle of the city, is the tranquil Waihi Beach. This spectacular beach enjoys the unique distinction of being one of the safest surf beaches in New Zealand. Waihi beach is ideal for swimming, sunbathing and surfing. There are numerous restaurants and cafes near the Waihi Beach.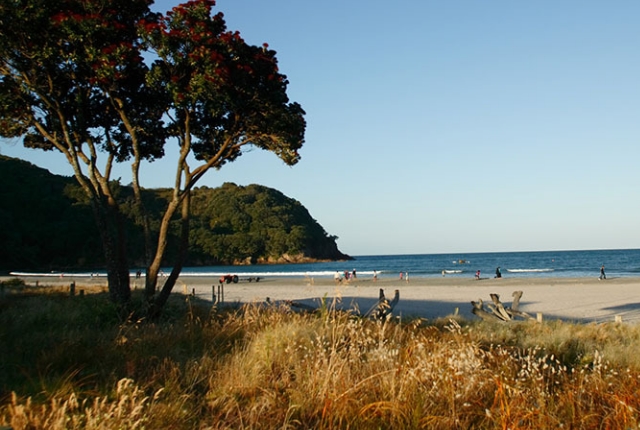 5. The Stunning, Karekare Beach, West Auckland
Karekare Beach which is located in Western Auckland is sandwiched between Piha and Whatipu. This beach which abuts the Waitakere Ranges Regional Park is a beautiful mélange of pristine sandy areas and breathtaking wilderness. Karekare Beach is ideal for sunbathing and swimming.